Baking with buttermilk
That tang is everything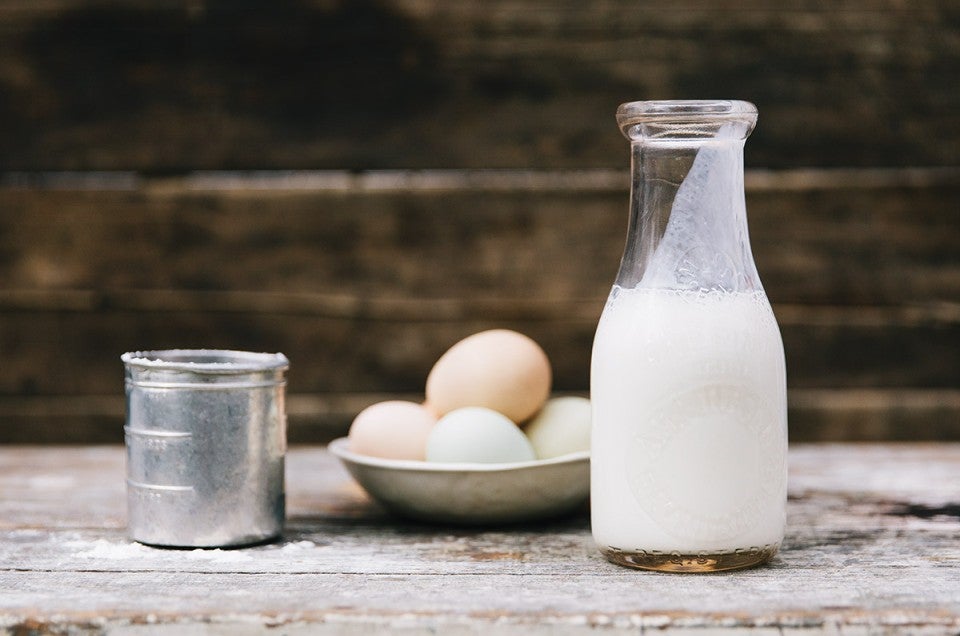 Sift magazine traveled to Orwell, Vermont, to visit Diane St. Clair, owner of Animal Farm. St. Clair makes exquisite cultured butter for famous chefs, but we were more interested in butter-making's byproduct: buttermilk. Baking with buttermilk is a sure way to tender, tangy, incredible baked goods with amazing depth of flavor.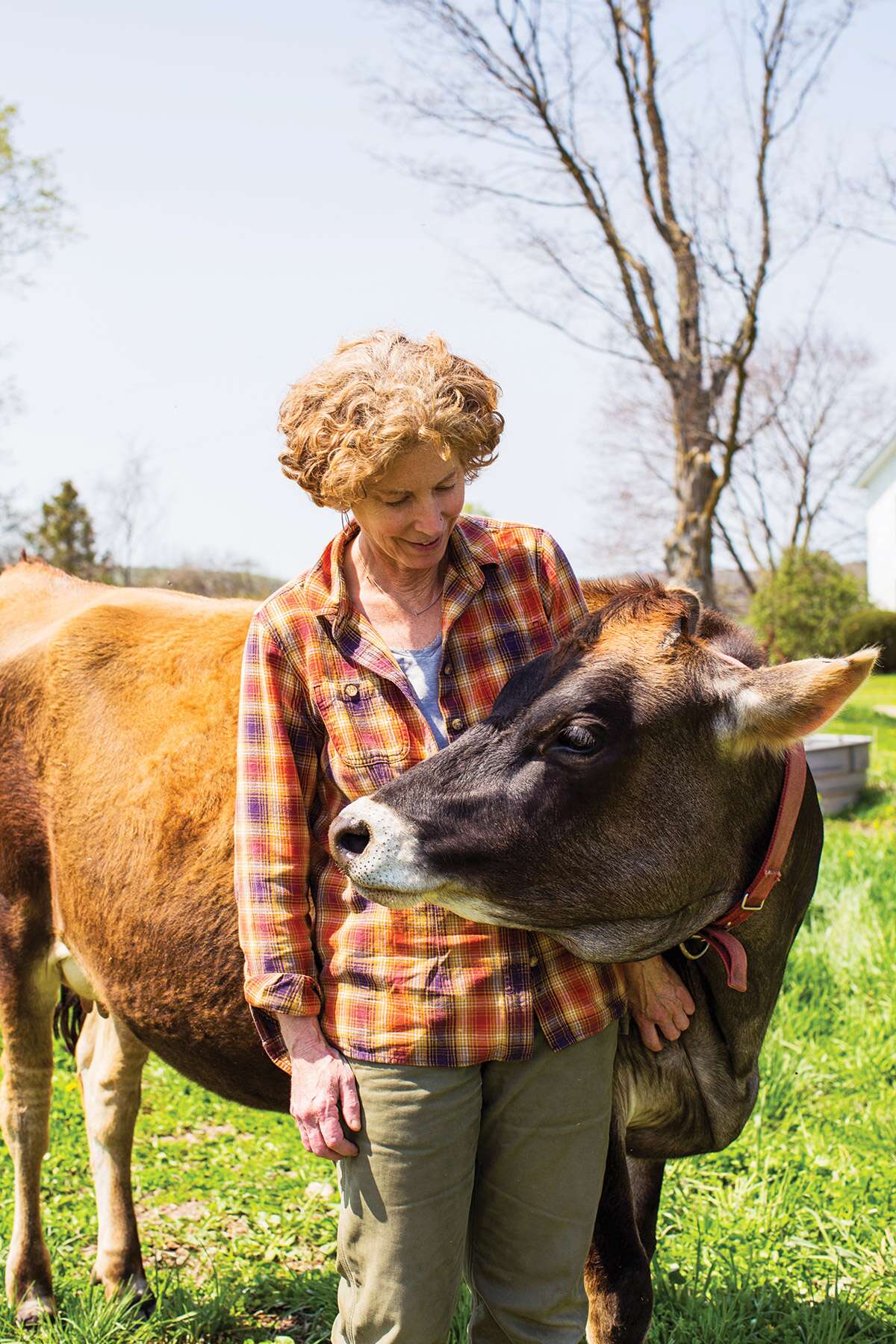 After cream is cultured on the farm and churned into butter, the liquid that remains is true buttermilk. It's flavorful, a little bit rich, and an ideal ingredient for all kinds of recipes. Baking with buttermilk is a habit we think you should cultivate.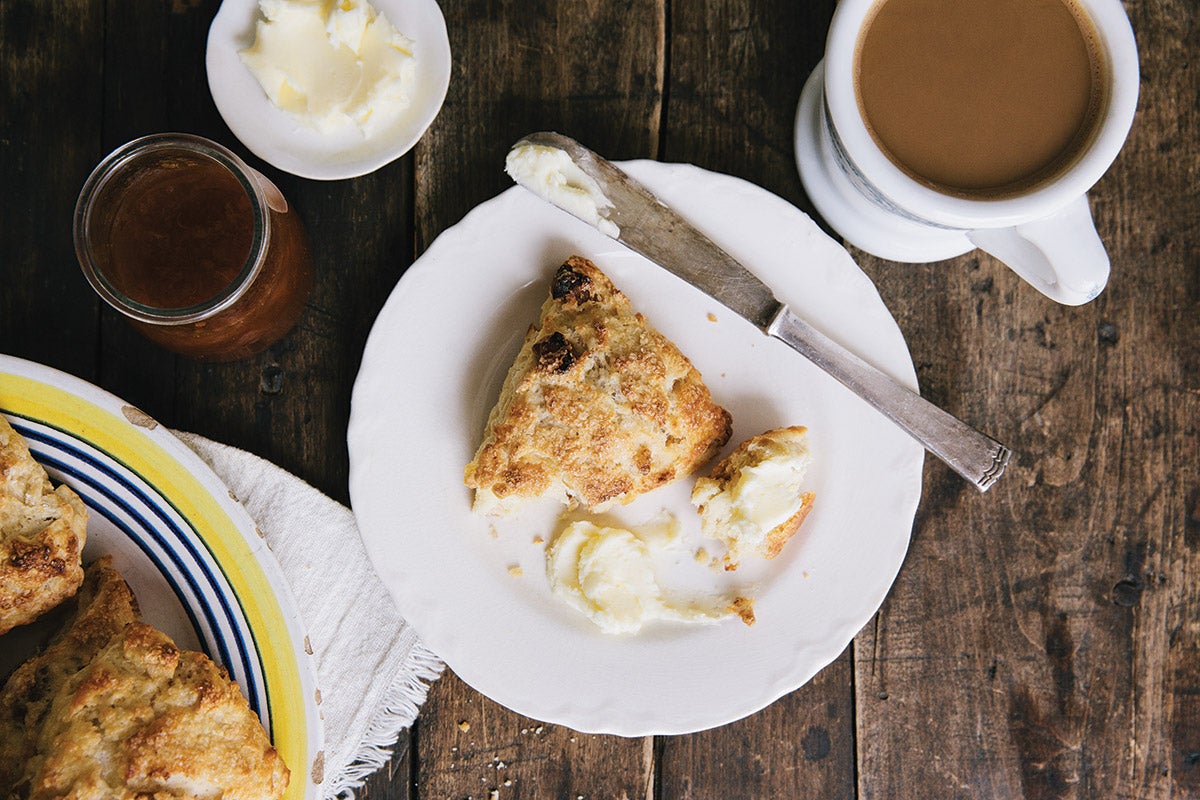 A good place to start is with a tender, buttery scone. These tasty morsels have a tender, light crumb that's just right for breakfast with a bit of melting butter and a dab of jam or marmalade.

St. Clair is famous for this cheesecake, and after one bite you'll understand why. Ultra-rich, it has an intense dulce de leche flavor that gives an enticing caramel note to each slice. Make it for a party or celebration — it's that kind of food.

These soft, tender rolls bake on top of a sweet glaze. When you turn them over after baking, the molten sweetness drips down over the top. Orange zest in the filling adds a bright flavor, and the walnuts give the rolls a welcome crunch.

It follows that a dairy farmer would bake a buttermilk pie, and St. Clair's favorite is this silky, delicate Southern custard version. It balances sweetness with the creamy tang of buttermilk, and is best served warm from the oven.
Buttermilk is one of our favorite baking ingredients: it makes things tender, tangy, and rich. We think you'll be happy with the many ways to give it a try.
Jump to Comments