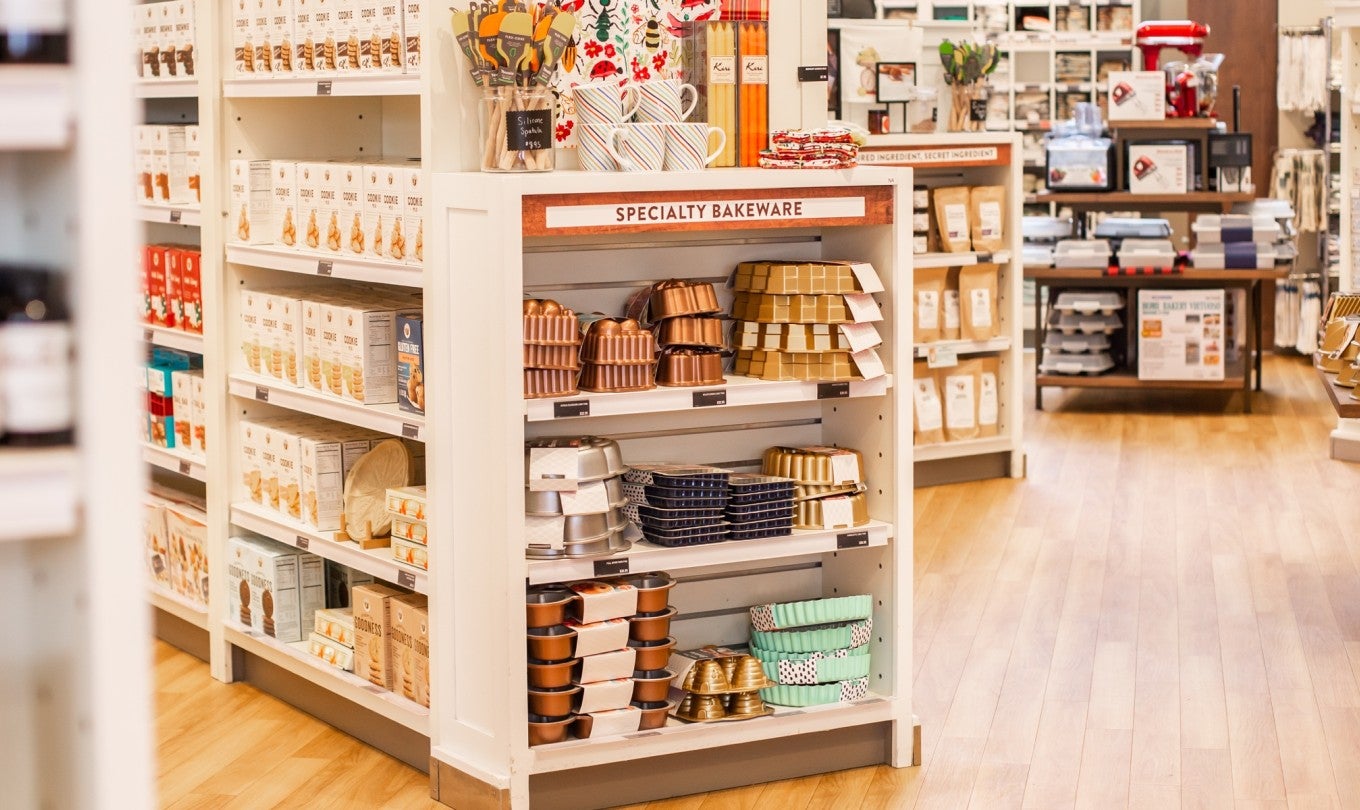 Café, Bakery & Store
A baker's paradise.
Update Regarding COVID-19: In order to do our part to promote safety and reduce the potential spread of Coronavirus (COVID-19), we've made temporary changes at our Norwich, Vermont destination. More details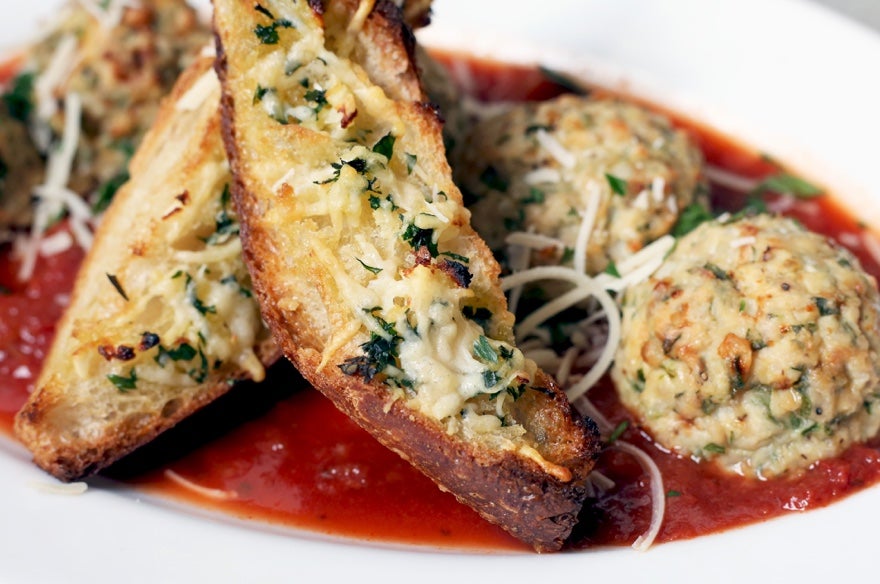 Café
We believe that good food starts with good ingredients, and we carefully select the best of the best. We support local farms. We search for creameries with the finest dairy. We source responsibly raised meat from nearby butchers. We bring unique, creative, small-batch specialty ingredients to Vermont. Our pasta is fresh. Our honey is local. Our sandwiches and salads are created to highlight the best of the region, from fresh Vermont basil in our pesto to sweet Vermont berry jam on our toast. We're excited to share a taste with you.
---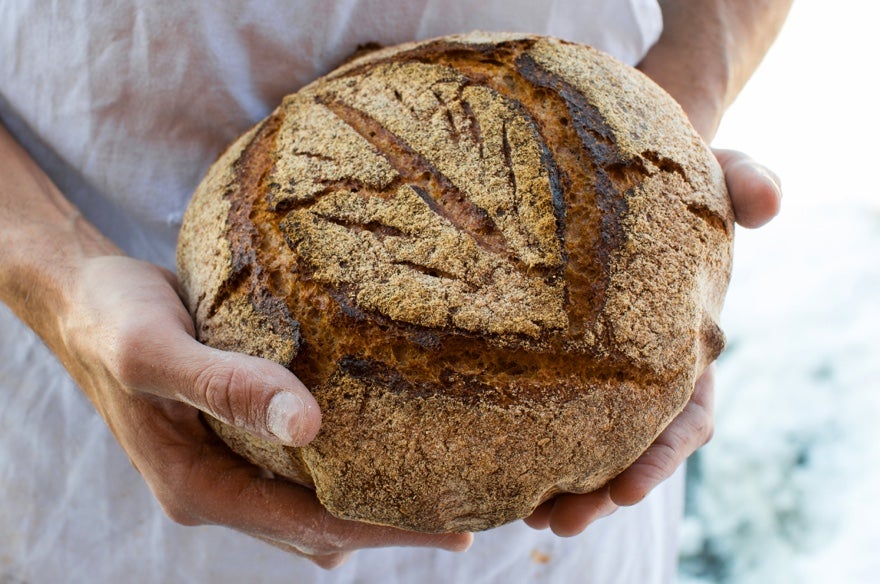 Bakery
The King Arthur Bakery offers premier artisan bread, pastries, cakes, cookies, pies, and creative seasonal specialties using local products from our Retail Store in Norwich, Vermont. We bake with a minimum amount of mechanization, preferring instead to rely on traditional methods; our hands, our skill, and top-quality ingredients.
---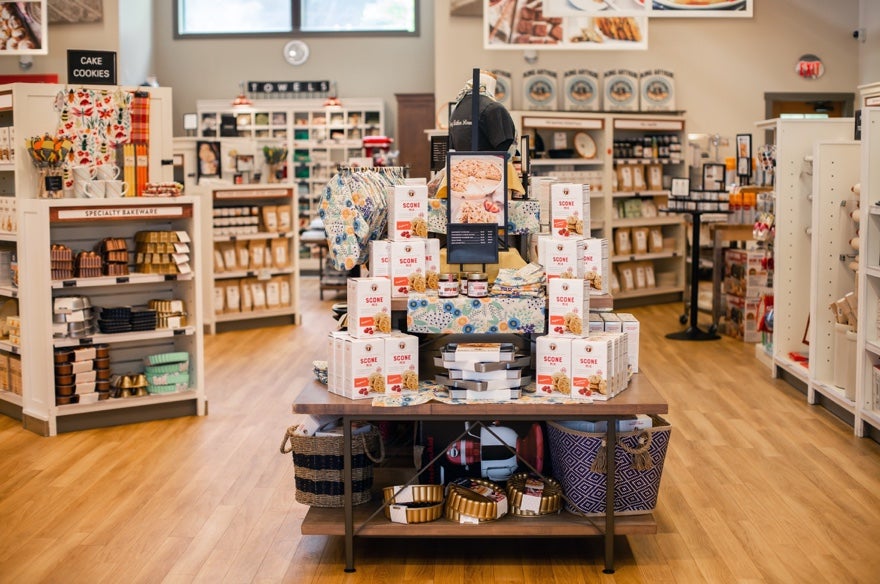 Retail Store
Our inviting store is the destination to find ingredients and baking tools, sample recipes and mixes from our demo kitchen, curl up with a cookbook, or to just wander and get inspired. We have everything a baker could want or need. Whether you're new to baking or a seasoned expert, our passionate and knowledgeable team of bakers can help you find what you're looking for or provide answers and tips for any question you have.
---
Events & Activities
Date
Event Info

September

Back to School

All Month Long

Stock up on back to school essentials! Stop into our retail store for easy, family-friendly baking mixes, local jams, lunch containers, and more. Visit our café for sandwich loaves, granola, and packaged cookies.

September
1

Holiday Special Orders

September 1, orders open for Challah rounds (plain or with raisins). Rosh Hashanah pick up dates are September 18-19 (last day to order 9/15). Yom Kippur pick up dates are September 27-28 (last day to order 9/24).

September
Thursdays

Pizza Thursdays!

Every Thursday, our bakery & café makes made-to-order pizzas and salads to go. Pizza options are cheese, pepperoni, white pizza (béchamel sauce, mozzarella, ricotta, garlic oil, and fresh basil), and a chef's veggie. Salads serve two, and the options are Caesar or garden. To place your order, call 802-526-1845. Orders must be placed by Wednesday for pick up on Thursday.

September
5-7

Labor Day Weekend

Order your BBQ essentials from our bakery! Our bakery has burger buns, cookies, frozen pie crust, and more. Celebrate the weekend with a whole pie (apple, mixed berry, lemon meringue, and key lime) or celebration cake (vanilla cake with chocolate frosting or chocolate cake with vanilla frosting). Pies and cakes require 48-hours of lead time. To place your order, call 802-526-1845.

Free Wifi
Enjoy reading your morning news while you enjoy your coffee & pastries!

Wheelchair Accessible
Our café and store are wheelchair accessible, including the restrooms.

Free Parking
We can easily accommodate personal vehicles in addition to buses!

Electric Car Charging
We have two Level 2 electric car charging stations available to the public.
Hours of Operation
Norwich, Vermont
Monday-Sunday
8:00am to 5:00pm
Closed
New Year's Day, Easter Sunday, Independence Day, Thanksgiving Day, and Christmas Day
Where to Stay
Several local hotels and inns offer discounts on lodging to visitors of our Baking Schools.