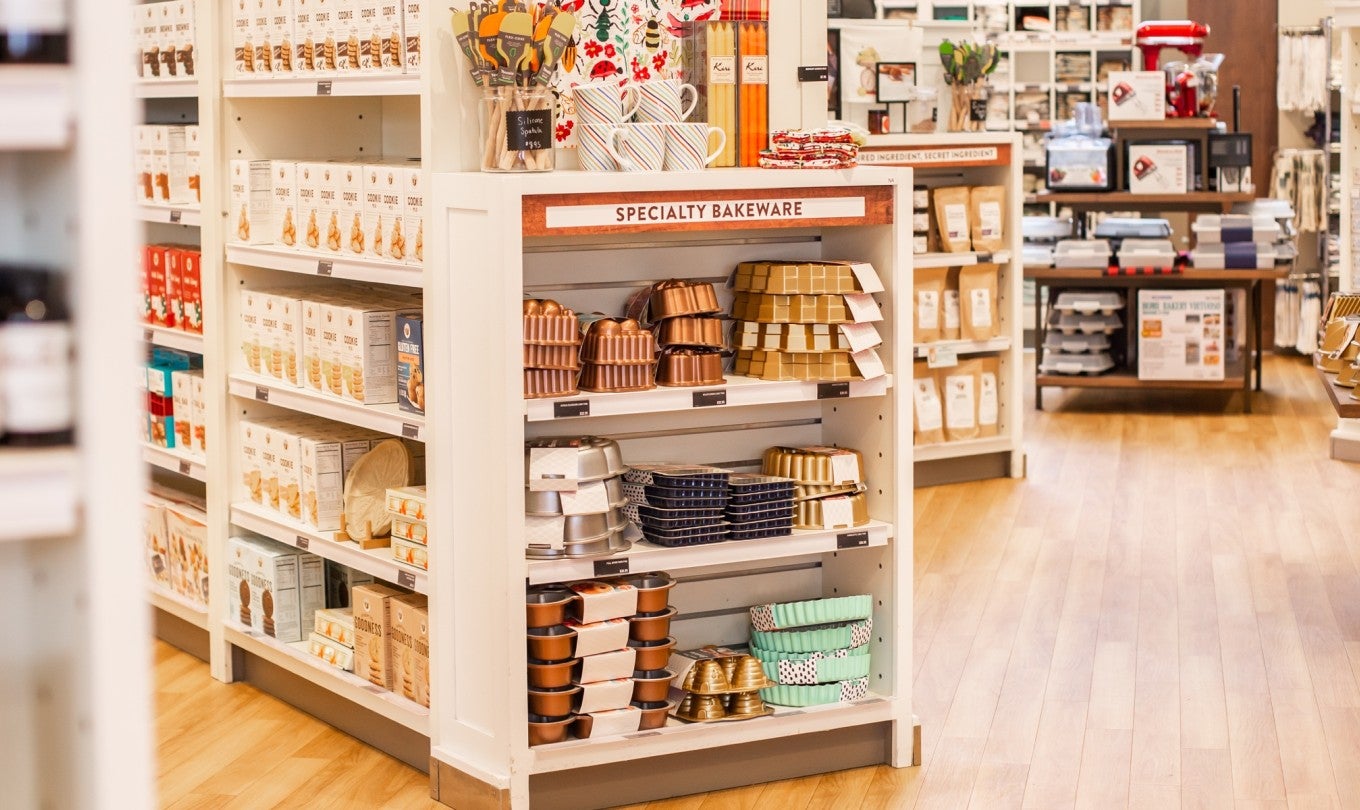 Café, Bakery & Store
A baker's paradise.
Update Regarding COVID-19: In order to do our part to promote safety and reduce the potential spread of Coronavirus (COVID-19), we've made temporary changes at our Norwich, Vermont destination. More details »
You can also see our full menu and order online via Toast.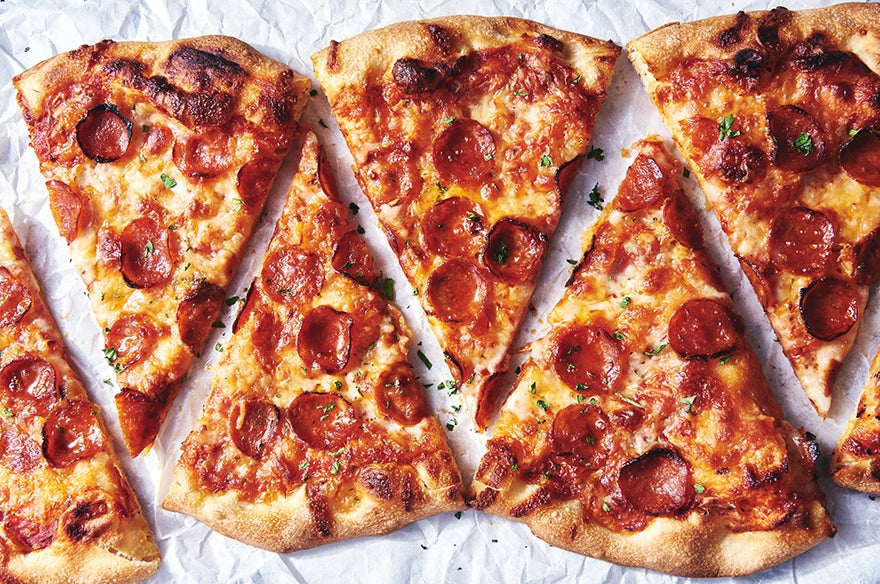 Café
We believe that good food starts with good ingredients, and we carefully select the best of the best. We support local farms. We search for creameries with the finest dairy. We source responsibly raised meat from nearby butchers. We bring unique, creative, small-batch specialty ingredients to Vermont. Our pasta is fresh. Our honey is local. Our sandwiches and salads are created to highlight the best of the region, from fresh Vermont basil in our pesto to sweet Vermont berry jam on our toast. We're excited to share a taste with you.

  See the full menu and order online
---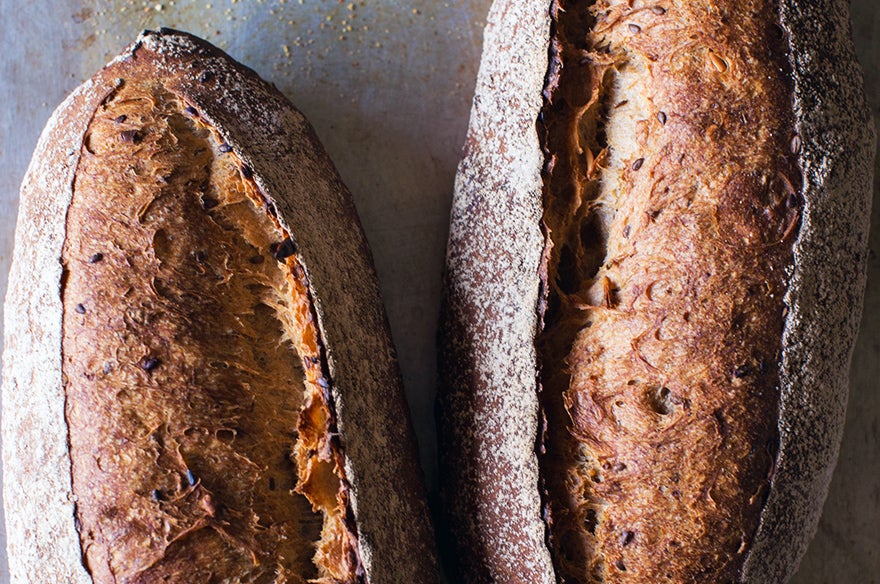 Bakery
The King Arthur Bakery offers premier artisan bread, pastries, cakes, cookies, pies, and creative seasonal specialties using local products from our Retail Store in Norwich, Vermont. We bake with a minimum amount of mechanization, preferring instead to rely on traditional methods; our hands, our skill, and top-quality ingredients.

  See the full menu and order online
---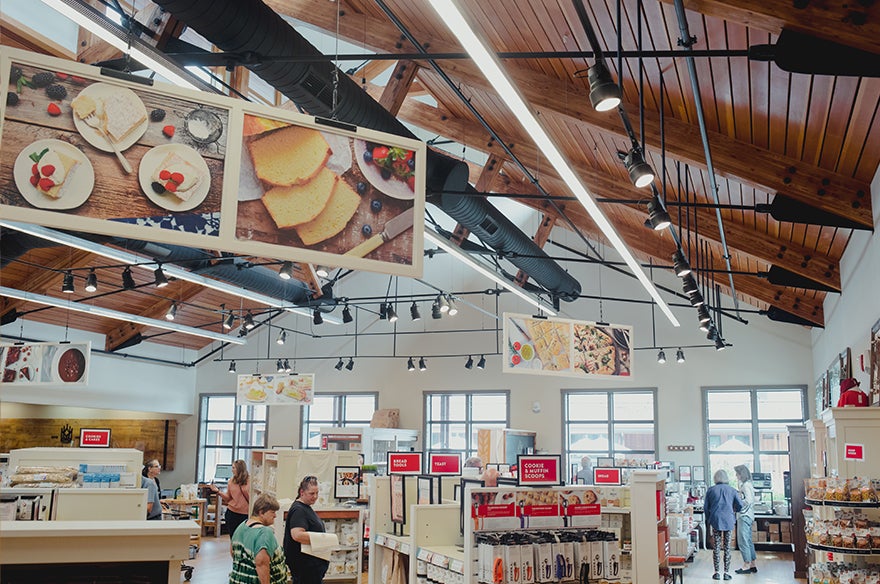 Retail Store
Our inviting store is the destination to find ingredients and baking tools, sample recipes and mixes from our demo kitchen, curl up with a cookbook, or to just wander and get inspired. We have everything a baker could want or need. Whether you're new to baking or a seasoned expert, our passionate and knowledgeable team of bakers can help you find what you're looking for or provide answers and tips for any question you have.
---
Events & Activities
Date
Event Info

September
28-30

Shop and save

September 28 - October 2

For five days only, the more you spend, the more you save! Take 15% off purchases of $60 or more and 20% off purchases of $80 or more.

September
29

Early Closing

3:00 p.m.

King Arthur Baking will be closing at 3 p.m. on Thursday, September 29 for a company-wide event, so please plan your visit accordingly.

September

Bakery and café specials

September 25 - October 5: Enjoy the sweet flavors of fall with a delicious Apple Walnut Cake in recognition of Rosh Hashanah and Yom Kippur.

September 28: Try our Roasted Sweet Potato Spice Cake with a brown butter and crystallized ginger streusel, made entirely with freshly milled flour! Comes in both mini loaves and Bundts. Packages of our signature Ginger Molasses Cookies will also be available.

October 20: This month's specialty cake will be Maple Cake made with maple swiss meringue buttercream, layered with Blake Hill's Heirloom Apple Butter, and finished with a caramel garnish, apple chips, and toasted sliced almonds. Make sure you try our spiced Cardamom Buns, drizzled with a cardamom simple syrup. Don't forget the pies! Choose from pumpkin, maple bourbon pecan, and mixed berry pies.

October 28: Get spooky with decorated cupcakes and cakes this Halloween.

Order ahead using the Toast app, visit us online at Toast or call 802-526-1845.

October

Sampling events

Make your way to the back corner of our retail store to discover some tasty treats! This month the demo kitchen is cooking up some fall favorites, including pumpkin spice treats; New England classics; recipes from our new cookbook, The King Arthur Baking School: Lessons and Recipes for Every Baker, and Halloween treats.

Join us on October 1 from 10 a.m. - 2 p.m. for something sweet! Come sample Vermont-based Runamok's delicious infused syrups and honey. Select flavors include Sparkle Syrup, Coffee Infused, WhistlePig Rye Whiskey Barrel-aged, and Sugarmakers Cut.

On October 8 from 11 a.m. - 2 p.m., stop by and enjoy samples of premium Dell'Amore pizza sauce! Create premium quality pizzas and focaccia with this one-of-a-kind Vermont-made pizza sauce.

October
11

New cookbook release and virtual classes

Stop by to pick up a copy of our newest cookbook, The King Arthur Baking School: Lessons and Recipes for Every Baker. Filled with all the knowledge, recipes, feedback, tips, and tricks gathered from 22 years of operation, we welcome you to be a student of the Baking School wherever you are with this essential resource for all bakers. Experience our Baking School from the comfort of your own kitchen with our virtual classes! October's offerings range from pretzels, pierogi, and pizza to Perfectly Pillowy Cinnamon Rolls, and more. Treat your baker-in-training to a spooky-fun virtual experience with our Halloween Cookies: Baking with Kids! class on October 30. Sign up online.

October

Holiday mixes in store

Stock up for your holiday baking! We have everything from Panettone to Yuletide Cheer Quick Bread Mix to Eggnog Cake Mix and more! Buy six or more save 10% on your purchase.

Wifi
Enjoy reading your morning news while you enjoy your coffee & pastries!

Wheelchair Accessible
Our café and store are wheelchair accessible, including the restrooms.

Free Parking
We can easily accommodate personal vehicles in addition to buses!

Electric Car Charging
We have two Level 2 electric car charging stations available to the public.
Hours of Operation
Norwich, Vermont
Monday-Sunday
Store: 8:00am to 5:00pm
Café: 8:00am to 3:00pm
Closed
New Year's Day and Jan. 2, Easter Sunday, Independence Day, Labor Day, Thanksgiving Day, Christmas Day and Dec. 26
Where to Stay
Several local hotels and inns offer discounts on lodging to visitors of our Baking Schools.