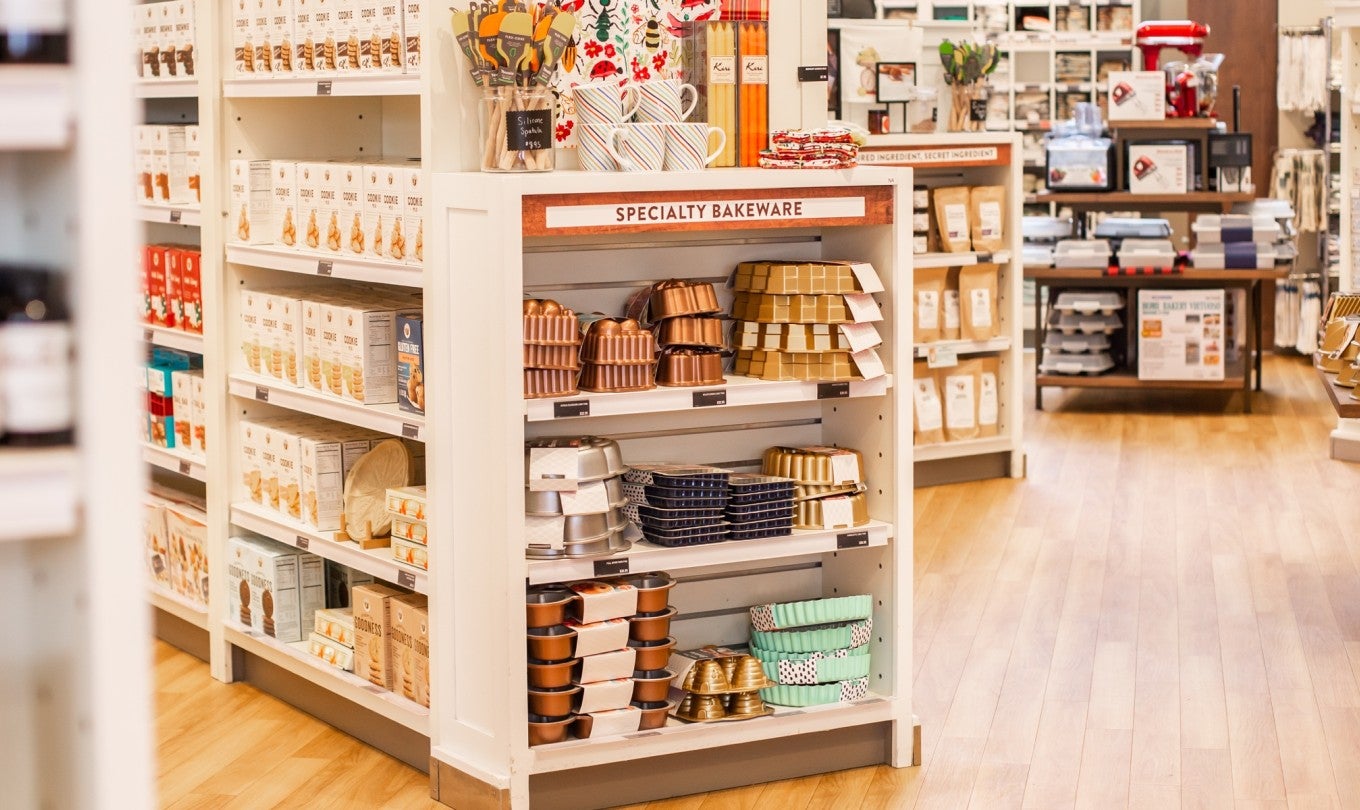 Café, Bakery & Store
A baker's paradise.
Update Regarding COVID-19: In order to do our part to promote safety and reduce the potential spread of Coronavirus (COVID-19), we've made temporary changes at our Norwich, Vermont destination. More details »
You can also see our full menu and order online via Toast.
Café
We believe that good food starts with good ingredients, and we carefully select the best of the best. We support local farms. We search for creameries with the finest dairy. We source responsibly raised meat from nearby butchers. We bring unique, creative, small-batch specialty ingredients to Vermont. Our pasta is fresh. Our honey is local. Our sandwiches and salads are created to highlight the best of the region, from fresh Vermont basil in our pesto to sweet Vermont berry jam on our toast. We're excited to share a taste with you.

  See the full menu and order online
---
Bakery
The King Arthur Bakery offers premier artisan bread, pastries, cakes, cookies, pies, and creative seasonal specialties using local products from our Retail Store in Norwich, Vermont. We bake with a minimum amount of mechanization, preferring instead to rely on traditional methods; our hands, our skill, and top-quality ingredients.

  See the full menu and order online
---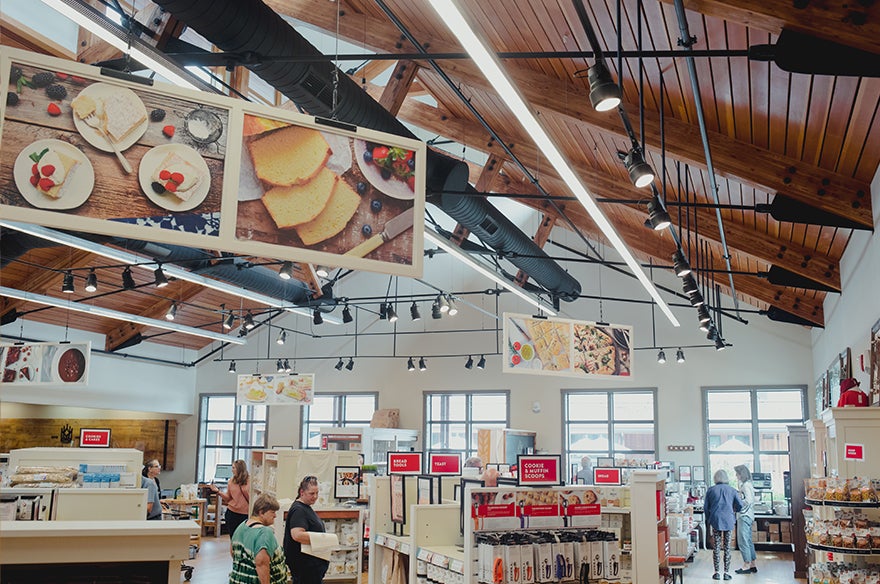 Retail Store
Our inviting store is the destination to find ingredients and baking tools, sample recipes and mixes from our demo kitchen, curl up with a cookbook, or to just wander and get inspired. We have everything a baker could want or need. Whether you're new to baking or a seasoned expert, our passionate and knowledgeable team of bakers can help you find what you're looking for or provide answers and tips for any question you have.
---
Events & Activities
Date
Event Info

February

Café soup special

Warm up with a delicious bowl of soup! All month long, get two free ciabatta rolls with the purchase of a pint of our homemade soup or four free ciabatta rolls with the purchase of a quart of soup (while supplies last). Valid on cold case soups only.

February
1-14

Valentine's Day specials

Stop by the café for some extra special treats this month! Choose from Royal Icing Hearts, Tiramisu 8-piece Cake, Jasmine Tea Truffles (8 per package), Linzer Heart Cookies, Heart Shaped Flourless Chocolate Cake, Chocolate Pistachio Babka, and Pain au Chocolat Hearts. Order ahead using the Toast app, visit us online at Toast or call 802-526-1845.

February
9

Early closure

2 p.m.

We will close at 2 p.m. on February 9 for an in-house event.

February
6-20

$3 off Natural Parchment Half-Sheets 100 pack

Now's the best time to stock up on our 100% unbleached Natural Parchment Paper! It's precut to fit your half-sheet pan perfectly, unbleached for your most natural baking, and you can reuse it several times.

February
20-21

King Cake in café

Celebrate Mardi Gras with our King Cake! Ours is made with a moist, tender, buttery yeasted dough filled with a cinnamon cream cheese flavored with orange zest and topped with a drizzle of cinnamon bun icing and Mardi Gras colored sprinkles. (Please note that we will not place the traditional plastic baby in the cake). Order ahead using the Toast app, visit us online at Toast or call 802-526-1845.

February
24-28

15% off select Emile Henry bakeware

Enjoy 15% off our four favorite Emile Henry bread bakers for five days only! Made from red-glazed ceramic, these elegant bread bakers are the best in class for baking standout artisan breads at home. Pans diffuse heat slowly and evenly to create a light, springy crumb and crispy, golden crust. Get ready to bake your best loves yet.

February
25

Blake Hill Preserves sampling

10 a.m. to 2 p.m.

Join us in sampling some delicious berry jams from Blake Hill Preserves! Blake Hill Preserves is an English Fruit Preservatory located in Vermont that combines three generations of preserve-making skills with innovative, super-elegant flavors and the finest ingredients.

February

Demo kitchen

See what we're cooking up in the demo kitchen this month! We'll feature Biscuit Week recipes, crowd-pleasing Super Bowl snacks, favorite cocoa desserts, and baked goods to honor Black History Month.

Wifi
Enjoy reading your morning news while you enjoy your coffee & pastries!

Wheelchair Accessible
Our café and store are wheelchair accessible, including the restrooms.

Free Parking
We can easily accommodate personal vehicles in addition to buses!

Electric Car Charging
We have two Level 2 electric car charging stations available to the public.
Hours of Operation
Norwich, Vermont
Monday-Sunday
Store: 8:00am to 5:00pm
Café: 8:00am to 3:00pm
Closed
New Year's Day and Jan. 2, Easter Sunday, Independence Day, Labor Day, Thanksgiving Day, Christmas Day and Dec. 26
Where to Stay
Several local hotels and inns offer discounts on lodging to visitors of our Baking Schools.