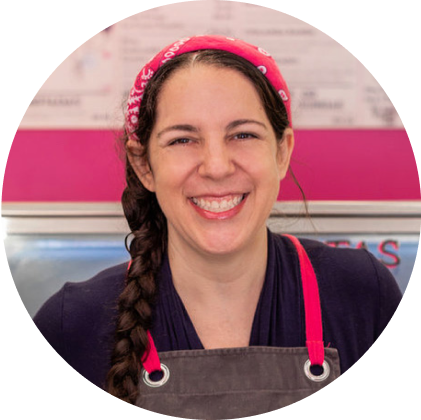 Fany Gerson, Guest Editor
Unofficially, Mexico has the largest variety of sweet breads in the world.
It doesn't get the recognition that French or Viennese pastry does, but the diversity of pan dulce (which literally translates to sweet breads) is enormous — from classic conchas to celebratory pan de muerto to colorful polvorones, and much more.
Though influenced by French pastry traditions, pan dulce have several distinctions. The doughs for most breads are usually not particularly sweet or have a distinctive flavoring, with a few exceptions; instead, most of their flavor and sweetness come from their fillings and toppings. They're also distinguished by their appearance, spanning a range of sizes and shapes. And while there's certainly a lot of artistry that goes into them, they're not precious — not like French pastries, which have a sort of perfection about them. Instead, they're much more relaxed.
In fact, Mexican breads are downright playful. Take the names, for instance, which are sometimes very literally the shape of the bread. Some of my favorites are bigotes, which mean mustaches, and gusanos, which means worms. I love puerquitos, or marranitos, the little pig-shaped cookies flavored with piloncillo (also called panela). There are ojo de buey, which means bulls eye (because of their shape), and one called cartera, which means wallet (because it looks like a wallet with cream inside). There's even a bread called mestiza — a mestizo is someone who has both European and Indigenous ancestry, and the bread is usually braided with two different flavors, a cultural blend.
And that's what pan dulce is, more broadly. Neither wheat nor sugar existed in Central America before the Spaniards arrived, so pan dulce is not pre-Hispanic. Yet it has become embedded in our culture to become uniquely our own. There are paintings that include breads, such as Diego Rivera's El Pan Nuestro; pan dulce are sung about in songs (like the cheeky "La Chilindrina" by Mexico City's Chava Flores) and cited in poems, sayings, and superstitions. If you have a big scare, you're supposed to eat a bolillo to get rid of that feeling. A bread like Pan de Muerto takes on a symbolic meaning, used to commemorate Día de los Muertos every fall. In Campeche, people make a ceremonial version that's baked in a pit, kind of like barbacoa.
Here in the United States, Mexican cuisine — including pan dulce — is valued less than American and Euro-centric cuisines (often literally). Mexican pan dulce are just as elaborate as American and European pastries, but they don't have the same cachet. All the lore that surrounds the time, skill, and labor that goes into making, say, a French baguette is nowhere to be found in the conversation about conchas. To me, it's important to highlight the artistry and skill of Mexican baking. It deserves to be recognized and celebrated in the U.S. and beyond.
Meanwhile, pan dulce is braided into the fabric of daily life in Mexico. People eat it in the morning and in the evening — panaderías (bakeries) often have fresh baked bread twice a day, if not more. And for the most part, sweets are not something people make at home. Instead, everyone I know supports their local bakeries, where they indulge in their personal favorite pan dulce. Because everyone in Mexico has strong opinions about pan dulce, and everybody has their favorite.
– Fany Gerson, pastry chef and cookbook author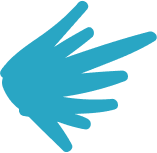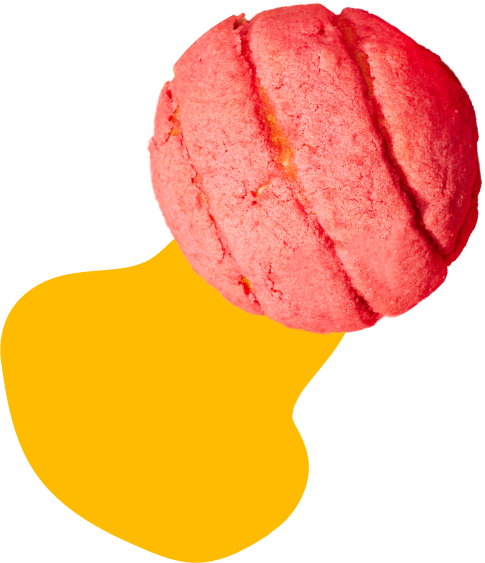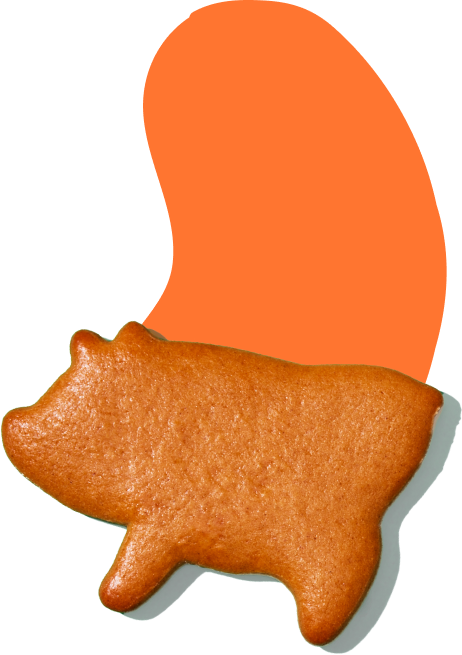 Conchas
Conchas, a type of pan dulce or sweet roll, are beloved in Mexico, and their popularity has spread to the U.S. as well. Their name, which means shell, refers to the classic design of the cookie-like topping. Using granulated sugar (instead of the more traditional confectioners') in the topping yields a light crunch, while bread flour adds a subtle chewiness to the dough beneath. (Or make Gluten-Free Conchas with gluten-free bread flour.)
Pan de Muerto
This traditional Mexican pan dulce, with its distinctive shape, is commonly made as an offering during Day of the Dead (Día de los Muertos), November 1-2. Aside from being eaten with gusto and deeply loved, Pan de Muerto often serves as an altar decoration to both honor and celebrate those who've died. This orange- and anise-scented version comes from Pati Jinich of PBS' Pati's Mexican Table.
Chilindrinas
Compared to conchas, the ubiquitous and beloved pan dulce, chilindrinas have a thicker orange or yellow topping that's left unscored (they crack naturally as the rolls proof and bake). To achieve the vibrant color, baker Mariela Camacho adds a dash of turmeric; she also sprinkles the shells with sparkling sugar right before baking for even more crunch.
Besos o Yoyos
Besos (also called yoyos) are a popular pan dulce in Mexico, consisting of two cakey cookies sandwiched together with jam, then coated in coconut or sugar. Their unique shape resembles a yoyo or, from a more romantic perspective, a jammy kiss between cookies (in Spanish, besos means kisses). With their cake-like texture, these treats from Isabel Coss are a delightful hybrid of muffin and cookie, which makes them perfect for breakfast or merienda (afternoon snack).
Puerquitos
These adorable little puerquitos (pig-shaped Mexican cookies) are perfectly paired with a cup of tea or coffee, as many pan dulce are, but are also tasty on their own. Their distinctive, slightly earthy flavor comes from piloncillo, a type of unrefined sugar made from boiling sugarcane juice. Their soft, chewy texture is complemented by notes of cinnamon and honey, making them an altogether not-too-sweet treat to enjoy any time of day.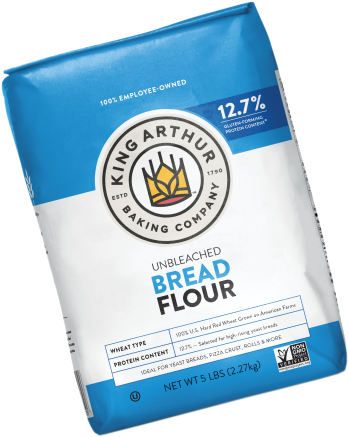 Bigotes
The name for this buttery, sugar-coated Mexican pan dulce comes from the Spanish word for mustache (shape them right and each will be a very respectable stache). While they're similar to croissants visually, the dough is closer to Danish dough — bigotes still have layers, but they're softer and less flaky than their French counterparts. (And because they aren't laminated, they're easier to shape and bake, too.) Watch how to bake them on YouTube.
Polvorones
Polvorones are delightfully crumbly cookies (their name comes from the Spanish word for powdery) that are traditionally enjoyed year-round in Mexico and during Christmastime in Spain. This tricolor version from baker Isabel Coss features the flavors of orange, chocolate, and hibiscus in the form of soft and irresistibly buttery cookies.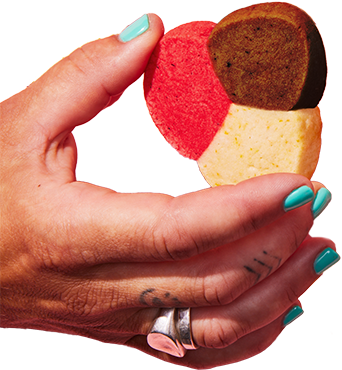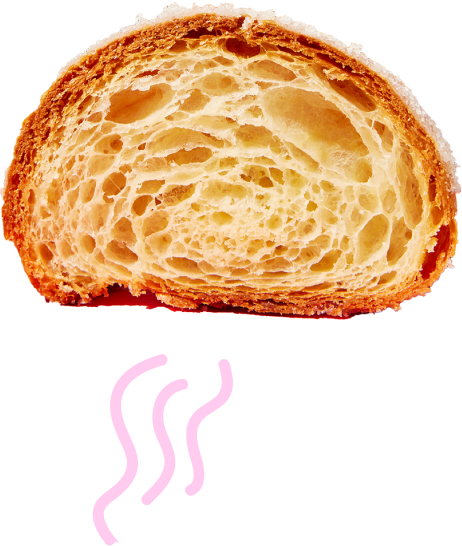 "People will often say pan dulce tastes like pueblo, which means 'small town' and usually refers to a more rustic style. But really, what I think they're saying is that the pan dulce tastes like home."

Concha Corner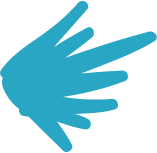 Conchas are one of the most iconic pan dulce, because you can find them all over Mexico. Plus, conchas are a pan dulce that both kids and adults love. As a kid you don't necessarily want a custard filling or certain jams, but a concha is simple and sugary. And it has those lovely designs!
People have strong opinions about conchas. Some people like the topping very crispy, some people prefer a more melt-in-your-mouth texture. It's evolved, particularly the toppings, which you can find with different flavors, sometimes thicker, sometimes crispier. Traditionally, the topping is made with shortening, which gives it a certain texture, but some places will make it with lard. In Mexico City, there has been a recent trend of "gourmet conchas," featuring higher quality ingredients, untraditional flavors, and un-cut toppings.
And though conchas are eaten across Mexico, there are regional quirks. In Veracruz, they eat conchas with beans. Now people are serving them with chilaquiles and other savory accompaniments. Some people have it with nata, a cream made from boiling raw milk that's similar to clotted cream. At my ice cream company La New Yorkina, we used to do ice cream sandwiches with conchas.

"There's a term called chopear, the act of dipping your bread into a drink like coffee or hot chocolate. That's a part of the ritual of eating pan dulce such as conchas."
An Ode to Panaderías
The experience of going to the panadería is special. Growing up, I loved going to the bakery — the moment you walk in, you're happy. The smell alone is intoxicating. You get a tray, usually a banged-up metal round, with tongs, and you get to pick your pan dulce. Often in panaderías, they also have cakes, cookies, sliced mille-feuilles, sometimes even Jell-O. It's pure fun and joy. Pan dulce isn't just sold in bakeries, though. You'll often see it sold by vendors on bicycles, who carry the bread either in big baskets or on their head, in what looks like a big sombrero.

Don't forget to dunk
"Champurrado, as it's known in Mexico, is a thick and creamy chocolate corn-based drink that dates back thousands of years. It's often served as a fortifying morning meal alongside a pastry that you can dunk into the velvety drink, such as these Conchas de Maíz. Notably, champurrado incorporates maize and cacao, two staple foods of ancient Mesoamerican cultures that provide sustenance and flavor. When we drink it, we're connected to this human history and time-honored food traditions."
– Arturo Enciso, Gusto Bread
Perfect your pan dulce bakes