Host a King Arthur Baking Contest
Would you like to host a contest at your fair or event? Every year King Arthur hosts baking contests in every corner of the country. To begin, please read the information on this page, and submit this form. The prizes for your contest will be sent to the address on the form. Please include the logo on King Arthur Baking Contest information and signage.
Have fun! Direct questions to bakingcontests@kingarthurbaking.com.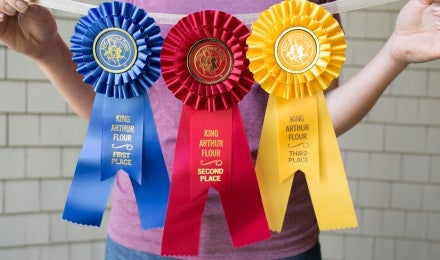 Baking Contest Prizes
Adult Prizes:
First place $75 gift card
Second place $50 gift card
Third place $25 gift card
Youth Prizes:
First place $40 gift card
Second place $25 gift card
Third place King Arthur Tote Bag