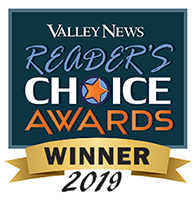 The King Arthur Bakery offers premier artisan bread, pastries, cakes, cookies, pies, and creative seasonal specialties using local products at our Baker's Store® in Norwich, Vermont. We bake with a minimum amount of mechanization, preferring instead to rely on traditional methods: our hands, our skill, and top-quality ingredients.
Bread
Bread
Days available

French Batard

A French loaf, crusty and fragrant

Daily

French Loaf

Rectangular shape perfect for sandwiches

Daily

Wood's Boiled Cider

An 80% rye bread made with local fresh milled rye flour from Thornhill Farm and sweetened slightly with boiled local apple cider

Sunday

Baguette

Classic loaf, crusty and fragrant

Daily

Olive Levain

Naturally leavened loaf studded with Kalamata olives

Saturday

Organic 5 Seed Sourdough

A hearty seeded sourdough loaf made with King Arthur's organic flours

Daily

Organic Flax Seed Bread

Moist and flavorful sourdough with a lively bite of flax

Tuesday, Saturday

Challah

The classic braided egg bread, with poppy seeds, sesame seeds, or plain

Friday

Deli Rye

Classic sandwich loaf with a mild sour tang

Friday

Harpoon Miche

A large, robust loaf made with dark beer from Harpoon Brewery

Wednesday

Organic Sonnenblumenbrot

"Sunflower bread" with toasted sunflower seeds and bits of coarse-ground rye

Wednesday

Organic Vollkornbrot

Dark, dense and flavorful German rye with sunflower seeds

Tuesday-Friday

Roasted Potato Rosemary Bread

Flavor of potatoes and onions suffuses this richly colored and fragrant loaf

Monday

Semolina

Italian golden semolina bread with toasted sesame seeds

Thursday, Sunday

Vermont Country

A large, long-fermented loaf with a blend of organic whole wheat, organic whole rye, and white flour. Slightly sour but sweet with a robust bake and a tender crumb

Daily

Thornhill Rye

Thursday
*schedule is subject to change without notice. Please call ahead for special orders.
Storage tips
Our breads taste great on the day they're made; handle them properly, and you can enjoy them for several days.
Store a baguette at room temperature, in its paper bag, for up to 1 day. For longer storage, wrap loosely in plastic. To restore its crisp crunch, reheat baguette in a 350°F oven for 5 to 10 minutes, tented loosely with foil, just before serving.
Store soft sandwich bread or rolls at room temperature, wrapped in a plastic bag, for 4 to 5 days.
Store sourdough or a dense country loaf at room temperature, in the bag in which it was purchased. Once cut, place the bread in the bag sliced-side down. After a day or two, slip the bread into a plastic bag. This will help preserve its moisture, though the crust will soften.
Never refrigerate bread; it makes it go stale very quickly. For long storage, wrap bread very well in plastic, and freeze for up to 3 months. To serve, thaw at room temperature, remove it from the bag and reheat in a 425°F oven for about 5 minutes.
Pastries
From fancy French to All-American, we have something for everyone. Our delicious pastries are made from scratch right here every day.
|   | Pastry Type | Description |
| --- | --- | --- |
| | Almond Cloud Cookies | A chewy, flourless almond cookie, packed with almond paste and assertively almond flavored, with a touch of lemon. |
| | Chocolate Chip Cookies | Everyone's favorite cookie, made with imported European chocolate chips, fresh Vermont Cabot butter, and King Arthur Flour. |
| | Chocolate Croissant | Super-buttery, crisp/tender pastry with a secret inside: a soft center of top-quality European dark chocolate. |
| | Cinnamon Buns | Tender yeast buns made from our croissant pastry, filled with a spiral of aromatic cinnamon-sugar and topped with vanilla glaze. |
| | Croissant | An all-butter French classic, hand-rolled and shaped for superb texture: tender and flaky, and crisp outside with a soft interior. |
| | Muffins | Tender, tasty muffins in a range of flavors. |
| | Sticky Buns | Buttery croissant pastry sprinkled with cinnamon-sugar, rolled, baked, and finished with a decadent honey-brown sugar and pecan glaze. |
Cake
Sharing a slice of cake is the ultimate celebration, whether it's frosted in buttercream, layered with chocolate, or covered in sprinkles. Order yours, and make today a little sweeter.
Please allow 48 hours for orders. Visit the bakery counter in the Baker's Store for details, or call 802 526 1845.
Traditional Cakes
Our cakes are baked fresh in our bakery from the finest ingredients including our very own King Arthur flour. Our icing is a traditional Italian meringue buttercream made with top quality butter.
Classic Birthday Cake
Our Classic Birthday Cake is ready to party. We spent months testing and tweaking to come up with the ultimate recipe for this beloved layer cake with its tender, moist, golden crumb and swathes of rich, mellow chocolate frosting (available as 8-piece only).
Rich Chocolate
A moist and flavorful chocolate cake with just the right amount of chocolate flavor. Available with vanilla buttercream or chocolate buttercream (available as 8-piece only).
 
Wedding cakes
King Arthur is well known for wedding cakes of exceptional quality. Please visit the bakery counter in The Baker's Store® for details, or call (802) 526-1845.