Our rye recipe inspiration
Putting our favorite new flour to use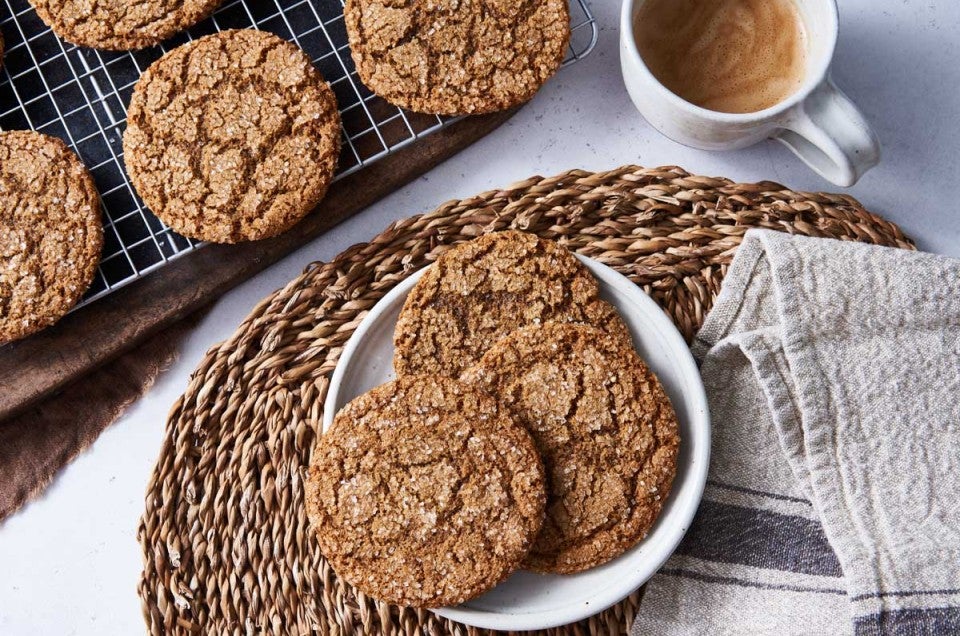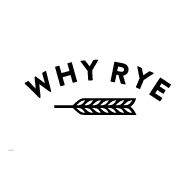 Over the past few weeks we've been celebrating rye flour and all the baking possibilities it offers, from complex flavor to surprising versatility. Join us for our last week as we explore just why you should be baking with rye.
One of the things we love most about our Organic Medium Rye Flour is how versatile it is. Though rye flour is primarily known as an ingredient in bread (and who doesn't love a good deli rye?), there are also plenty more ways to bake with it. With full-bodied flavor and a lighter texture than whole grain rye flour, medium rye can star in any number of treats both sweet and savory, from cookies to cake to crust. 
Curious about what it takes to bring new recipes to life? Here's a behind-the-scenes look at how some of our favorite new rye recipes came to be. 
To demonstrate the full range of medium rye flour's possibilities, our test kitchen team recently set out to develop a bundle of new recipes ranging from comforting favorites to unexpected surprises. You might have already baked some of them: Rye Pretzels, for instance, or maybe Brown Butter Rye Shortbread.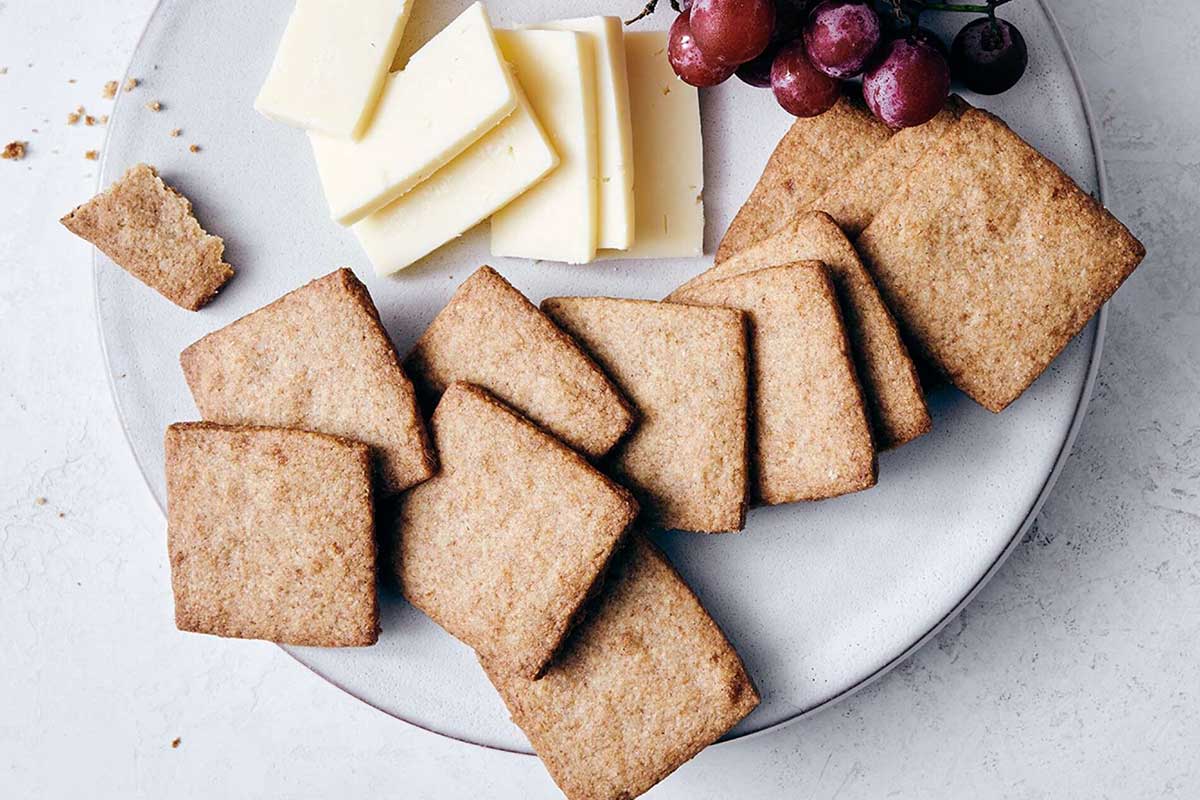 A lot went in to developing these new recipes. From inspiration to testing, here's the full (very tasty!) journey ...
Getting started
First of all, it wasn't a quick process. The team got started way back at the end of 2019, when they mapped out just what makes rye so special, plus some of the unique characteristics it would present in recipes. 
One benefit rye flour offers is its texture. "It's really well suited for pastry," explains Charlotte Rutledge, who manages our test kitchen. Because rye doesn't form a strong gluten matrix, it works well in baked goods designed to be tender. As a result, the team knew there should be a focus on pastry like tart crusts and shortbread. Not to mention, rye helps retain moisture in baked goods, making it an excellent addition to cakes.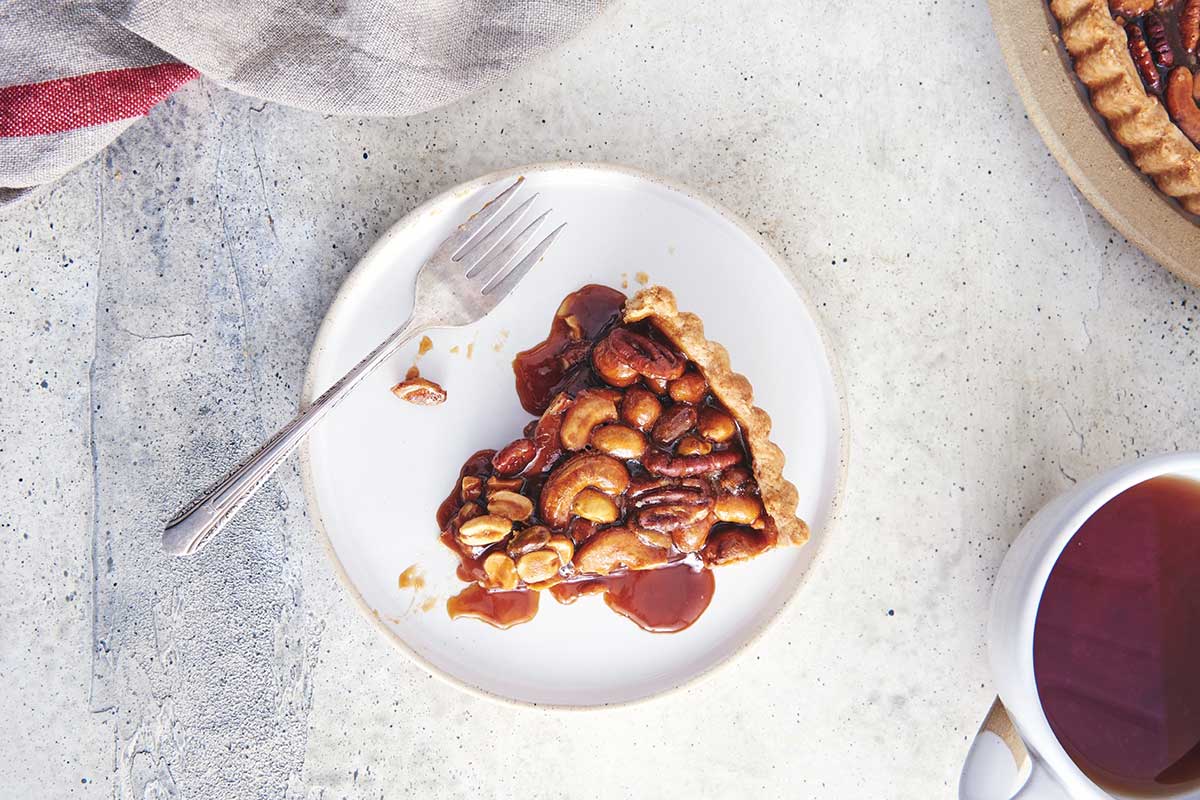 The second asset is flavor. "All-purpose flour is great, but the base flour itself doesn't have a lot of flavor," says Martin Philip, a King Arthur baking ambassador. "Rye flour, on the other hand, is super flavorful." Rye's characteristic nutty, malty flavor comes from the bran of the rye kernel, which is milled into medium rye flour for a robust taste. 
"The flavor thing was huge for me," agrees Charlotte. Like many bakers, her primary experience with rye was via bread loaves heavily scented with the distinct taste of caraway. Rye and caraway is a classic combination, but it's far from the only way to use rye. Instead, the test kitchen team focused on a number of other flavors that complement the grain. In particular, they identified chocolate, coffee, ginger, caramel, honey, cherry, rhubarb, and coriander as inspiration.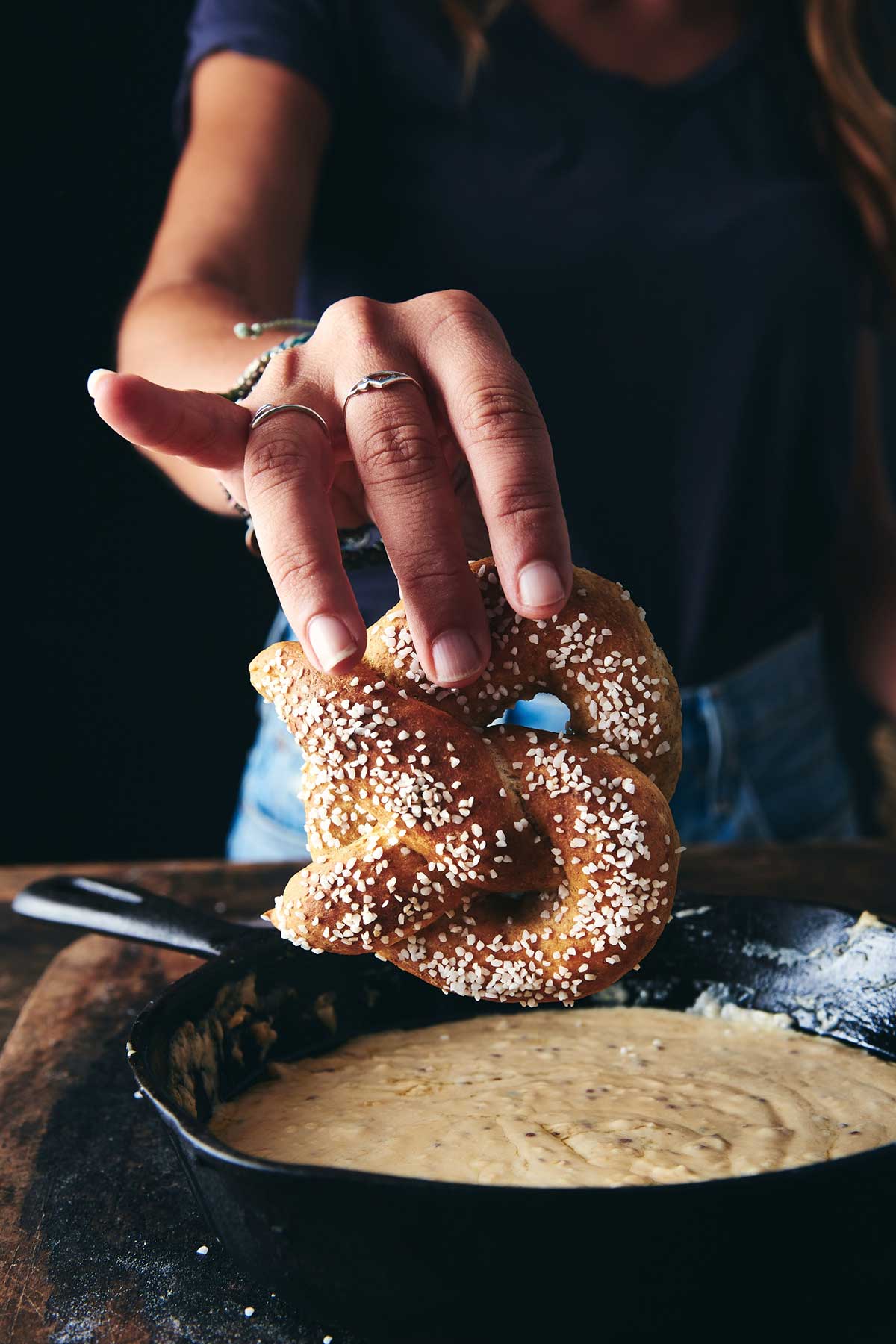 Then came the challenges — how might rye affect recipes in unexpected ways? As Charlotte explains, it's not as elastic as wheat, which is great for those tender pastry doughs but could be less than ideal for chewy breads like pretzels if used by itself. In addition, rye absorbs more water than wheat; though this is a benefit for moisture retention, it can sometimes lead to sticky dough, particularly in yeasted recipes. 
Interested in learning more about the difference between rye and all-purpose flour? Check out our post on how to substitute rye for all-purpose flour. 
Planning new recipes 
Next, the team started dreaming up new recipe ideas, drawing on all sorts of inspiration. Martin reflected on his travels to Iceland and the rye bread he ate there, which led him to develop the dense, mildly-sweet Icelandic Rye Bread (Rúgbrauð). Try it with smoked, cured, or pickled foods to emulate Nordic flavors, or just a smear of rich salted butter.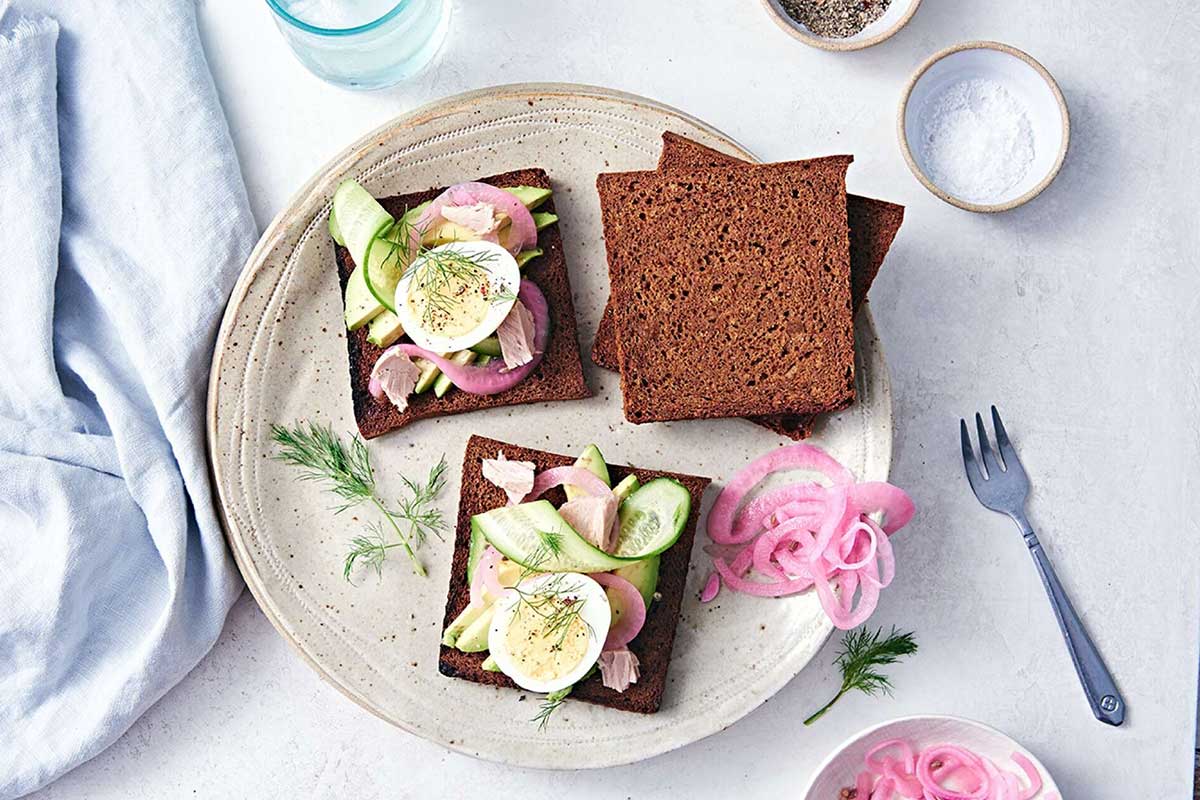 Recipe tester Molly Marzalek-Kelly, meanwhile, set out to create "basic, accessible recipes" that any baker could try without getting intimidated, such as the Spiced Rye Ginger Cookies pictured at the top of this post, which come together quickly and can be easily mixed with just a whisk or spoon. 
And with her recipe for Rye Chocolate Coffeecake, Molly sought to introduce rye to the brunch table, pairing medium rye flour with plenty of chocolate for a complex, deeply flavorful cake. The addition of rye, she says, acts like a "hidden bonus" to truly take this cake to the next level.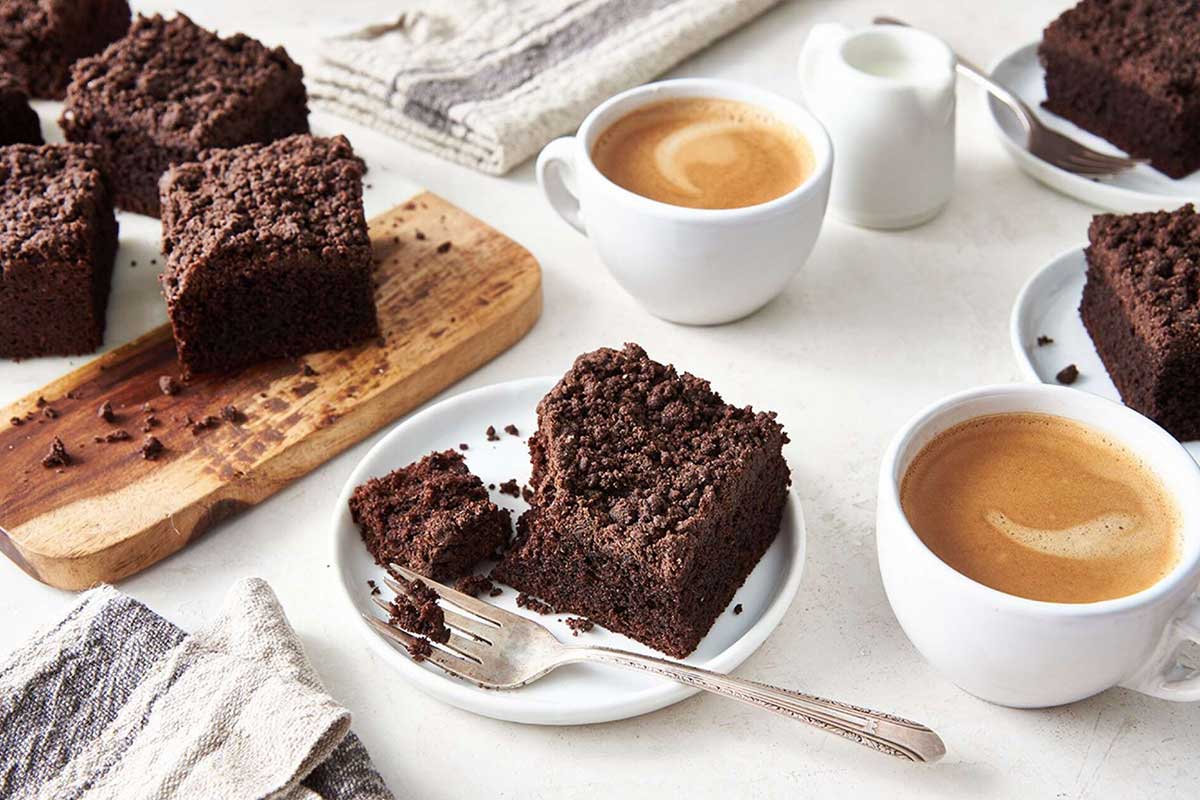 With its stellar moisture retention, rye also ensures a moist texture that lasts way longer than a cake made with just wheat flour. 
Time for testing 
The team tested their new recipes extensively, tinkering with factors like liquid amounts and leaveners to account for rye's unique properties. It took some major trial-and-error; one recipe test left Molly's oven coated in rye batter after a baking pan explosion. But that's what she's there for. "The point of my job is to have all these baking explosions, so nobody has that happen at home," says Molly.
Other factors often tweaked throughout the testing process included the proportion of rye flour in a baked good. According to Charlotte, the first round of Savory Rye Pancakes was made with 100% medium rye and wound up flat, chewy discs. The team pivoted, switching to 50% rye and 50% wheat to achieve the ideal fluffy texture.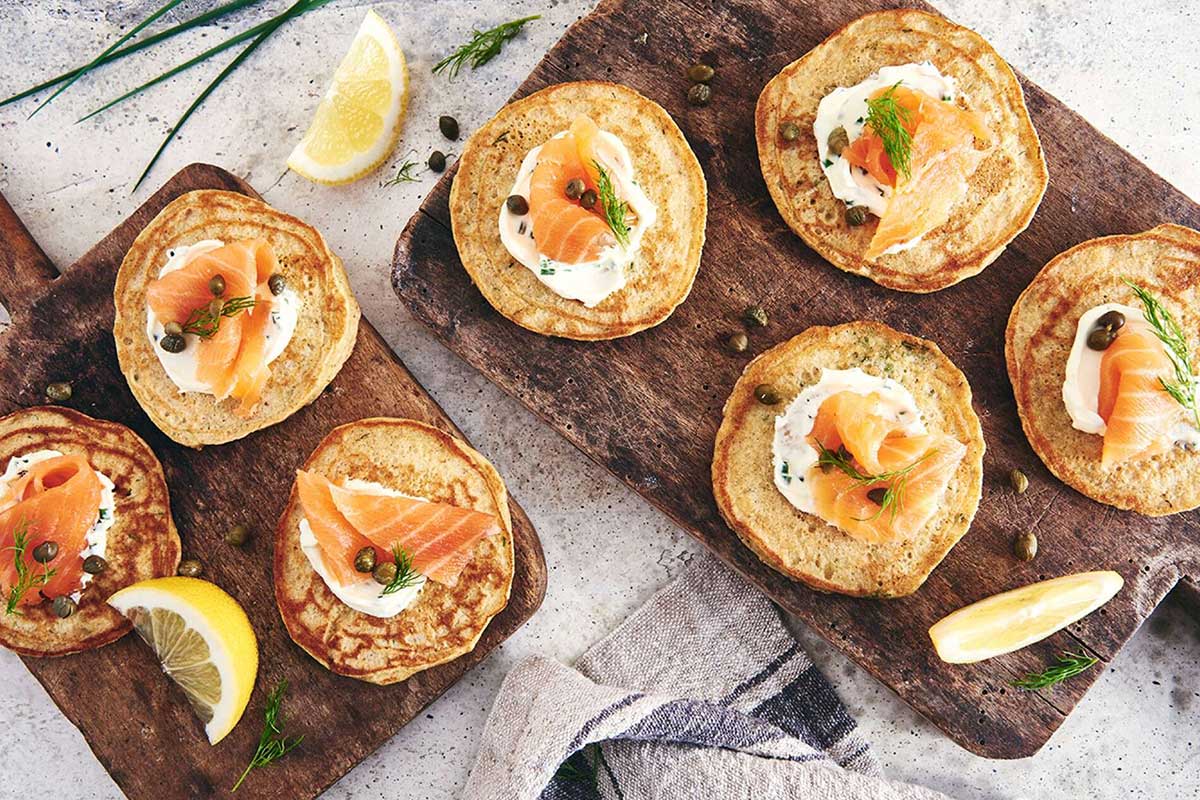 One by one, each new recipe went through extensive rounds of testing to make sure they would be as solid and foolproof as possible, with plenty of adjustments and tweaks along the way. 
They're here! 
After months of development and testing, our roster of new rye recipes recently made its debut on our recipe site. Each has been carefully designed to showcase all of the incredible baking benefits of this grain, with none of the downsides. What's more, we've sought to represent a wide range of flavors, uses, and styles so there's something to fit any baking mood. 
It's no secret we love baking with rye. With these new recipes, we hope you feel empowered and inspired to do so too. 
For more information about baking with rye — from a guide to rye flours to advice on substituting it into recipes, check out our entire Why Rye series.
Jump to Comments