If you like easy, then today's your lucky day. Because easy is coming in the form of these tender, flaky gluten-free biscuits.
What makes them easy, you wonder?
Well, for starters there's no cutting in cold butter. And we also don't have to roll them out or cut them into circles before baking. Nope, we're just going to mix, scoop, drop, and bake.
Doesn't get much easier than that!
What I adore about these biscuits, aside from how simple they are to whip up, is their flavor and texture. Because they're made with heavy cream, they have this glorious, rich and creamy flavor while still being exceptionally light and fluffy. They're great for dunking into soups or stews, serving alongside your favorite pasta dish OR, with just a little sugar added, they'd be an excellent alternative to shortcake.
As I often do, I used a tried and true gluten-based biscuit recipe and adapted it to be gluten-free. I chose our Never-Fail Biscuits (how could I not with a name like that?) and I only ended up having to make a few small tweaks to the original. I swapped our gluten-free flour for the regular flour; added an egg, and also some baking powder – but the method was the same. The result was spectacular. Next up is trying these beauties with some berries mixed in!
To get started with these gluten-free biscuits, preheat your oven to 450°F. Line a baking sheet with parchment paper and set aside.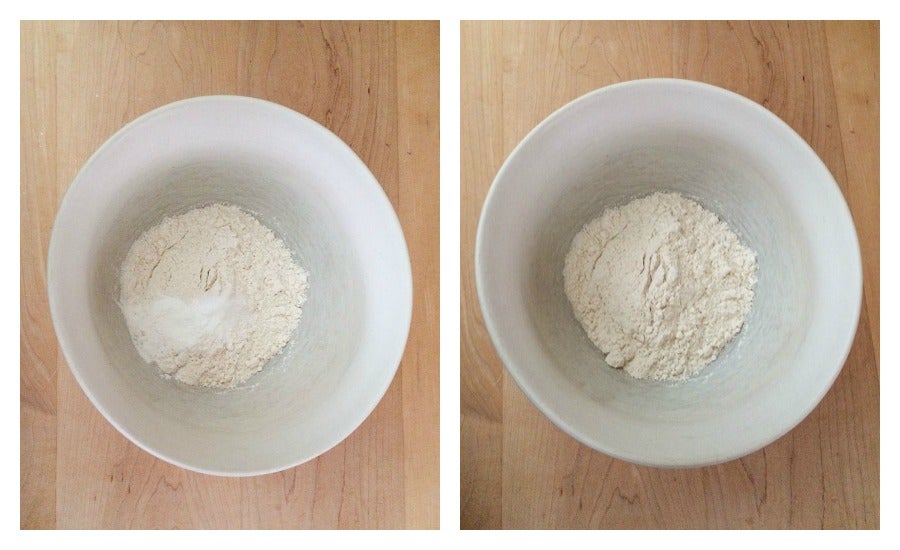 In a large bowl, whisk together:
1 1/2 cups (234g) gluten-free flour
2 3/4 teaspoons baking powder
1/4 teaspoon salt
In a measuring cup or another small bowl, beat together
3/4 cup (170g) heavy or whipping cream
1 large egg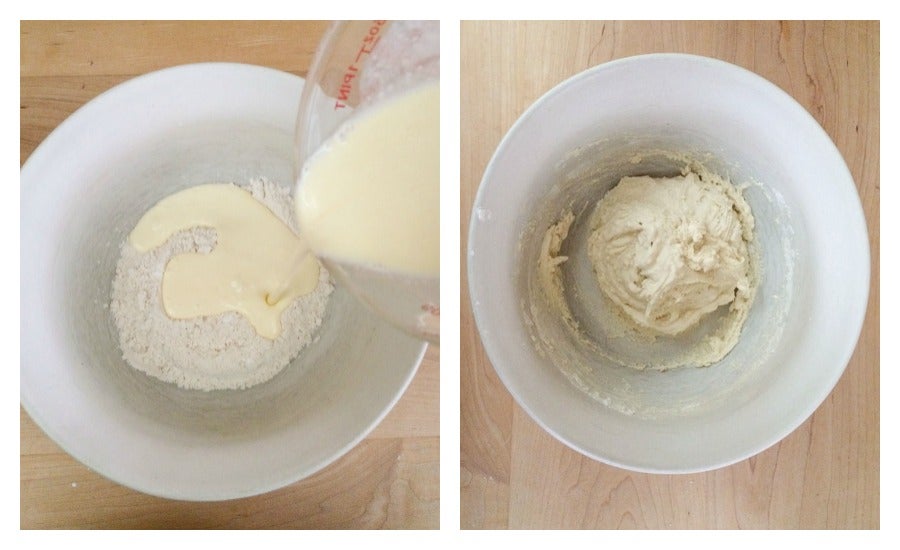 Pour the wet ingredients into the dry and stir together until combined.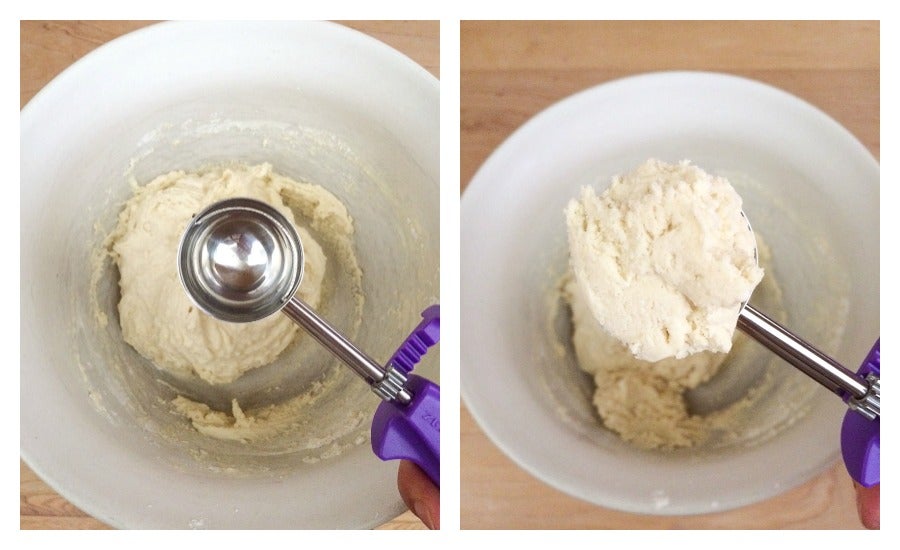 Using a tablespoon-sized cookie scoop (you can go larger if you want, they just might have to bake a bit longer), scoop the dough onto the parchment-lined baking sheet. The dough balls will be slightly larger than a ping pong ball.
Repeat this process until no dough remains. To add flavor and a touch of color, you can brush the tops with a little cream or melted butter before baking.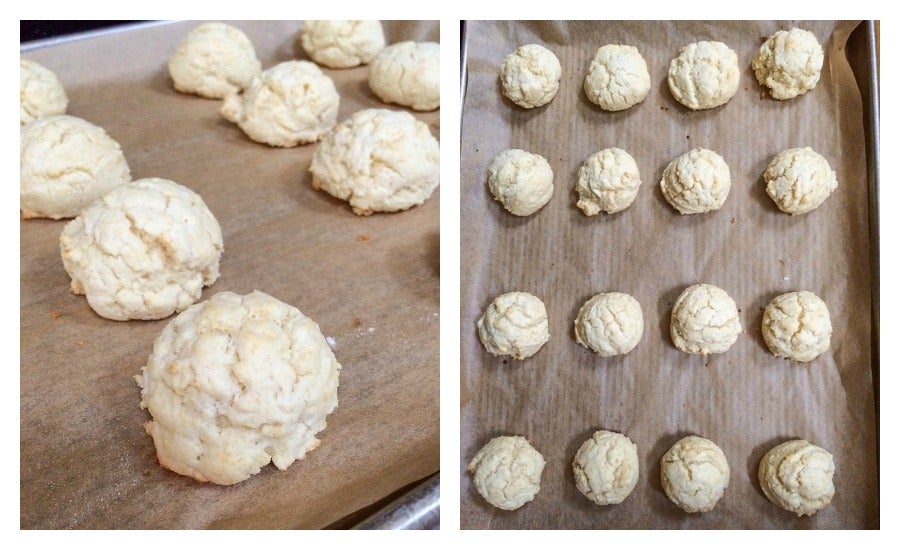 Bake the biscuits on the center rack for 10 to 12 minutes, until they're nicely risen and baked through. Break one open to test their doneness.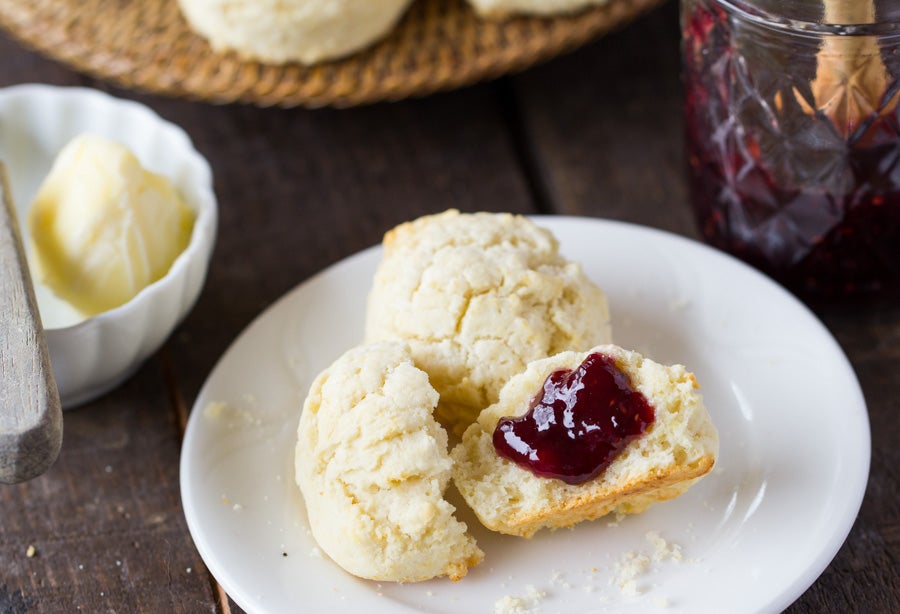 Remove the biscuits from the oven. Let them cool on the pan for a few minutes, then serve and enjoy!
Please read, bake, and review our recipe for Easy Gluten-Free Biscuits.
Jump to Comments