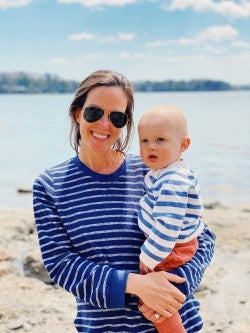 About Posie Brien
Employee-owner 2015-2022
Posie grew up on a farm in northern Maryland, graduated from Princeton University, and moved to New York to begin a career in food writing. After working in food editorial for publications like Tasting Table and Food52, she began her own website (600 Acres) which marries stories and recipes.  
Posie spent her summers at camp in nearby Fairlee, so Vermont has always held an important place in her heart. Her mother is an avid baker, and their kitchen was never without a bag of King Arthur flour, instilling in her a deep love for homemade pizza, warm bread straight from the oven, and oatmeal cookies with Grape-Nuts. She was thrilled to join the King Arthur family as a copywriter, a job which encompassed all manner of wordsmithing, and eventually took on the role of managing editor for SIFT magazine until the end of the magazine's run.  
Posie helped oversee and author the updated republication of The Baker's Companion, and helped write the newest King Arthur cookbook: The King Arthur Baking School: Lessons and Recipes for Every Baker. 
She is a mom to two little boys, Fitz and Charlie, and spends her days showing them what she loves: the outdoors, baking, life's tiny adventures and small joys. She continues to write, working on pieces of fiction.