No list of the most beloved classic cakes would be complete without carrot cake. I consider it one of the unsung heroes of the dessert world; it gets overlooked in favor of more obvious choices. And I can understand that; after all, carrot cake isn't sexy like a decadent chocolate layer cake or ethereal like an angel food cake. It has a lot to work against: it has vegetables right up front and center in the name!
But one bite and you remember why it's a perennial favorite and a fixture at many bakeries. A good carrot cake is moist and just teetering on the right side of dense. The cake itself isn't too sweet, but the swath of cream cheese frosting makes it decidedly a treat.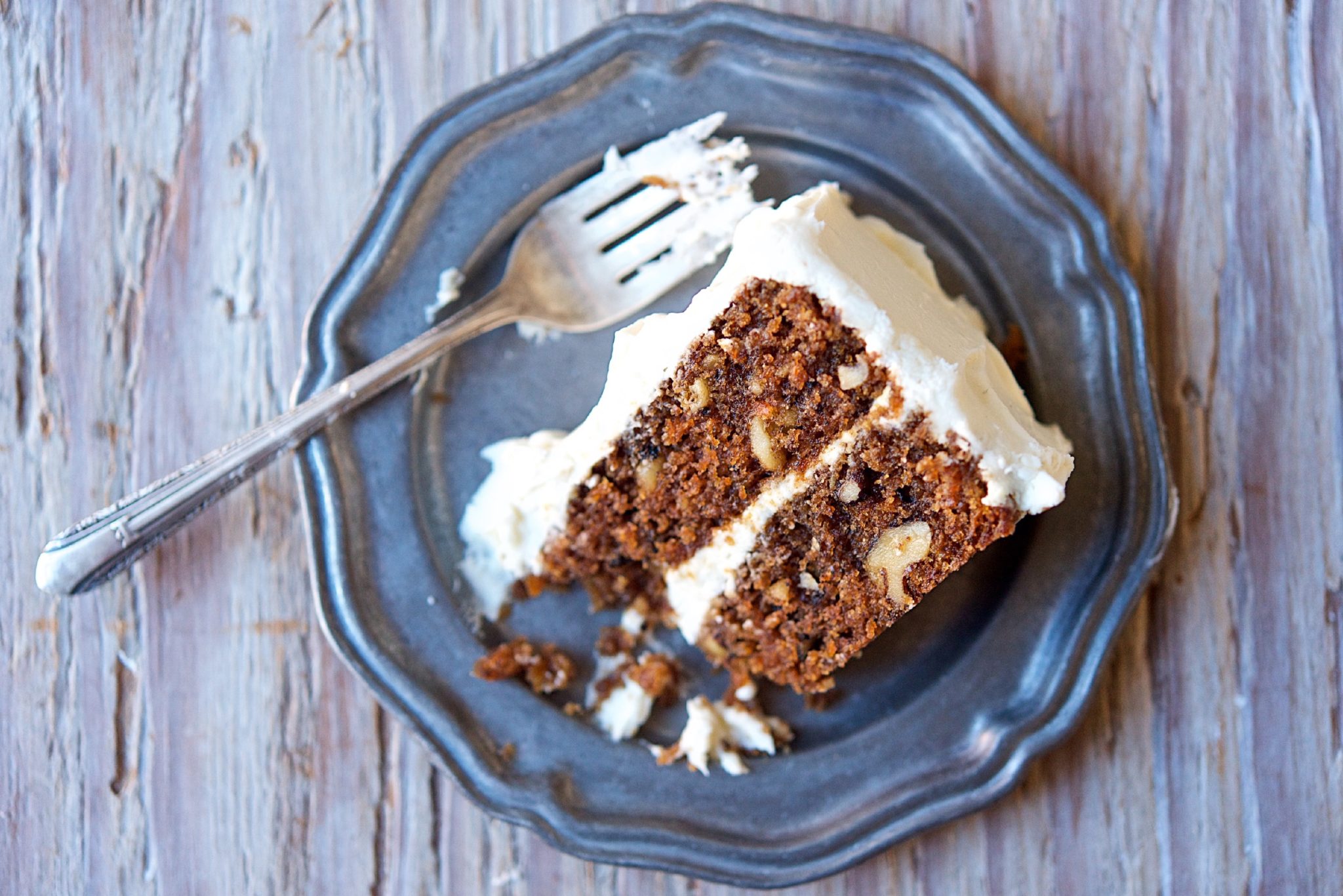 The necessary ingredients for carrot cake can be a contentious topic among bakers. Some swear by adding pineapple and coconut; others prefer dried fruit and nuts. (If you prefer the "everything but the kitchen sink" approach to carrot cake, we have a recipe for you.)
We do know what has to be included: warm, fragrant spices (cinnamon and cloves and ginger) and lots of carrots.
We often sell a carrot cake in our bakery in Norwich, Vermont (right in the same building as our baking school and retail store; come visit us!). It's wildly popular — a favorite amongst kids and adults alike.
Our carrot cake is a straightforward rendition of the classic but perfected. It has the ideal balance of sugar and spice, just enough nuts to add flavor and texture without weighing down the layers, and a cream cheese frosting with a little secret ingredient to add zip.
Although we do hope you'll travel to Vermont and stop in sometime to visit us and eat some cake, we've got the recipe to recreate it at home.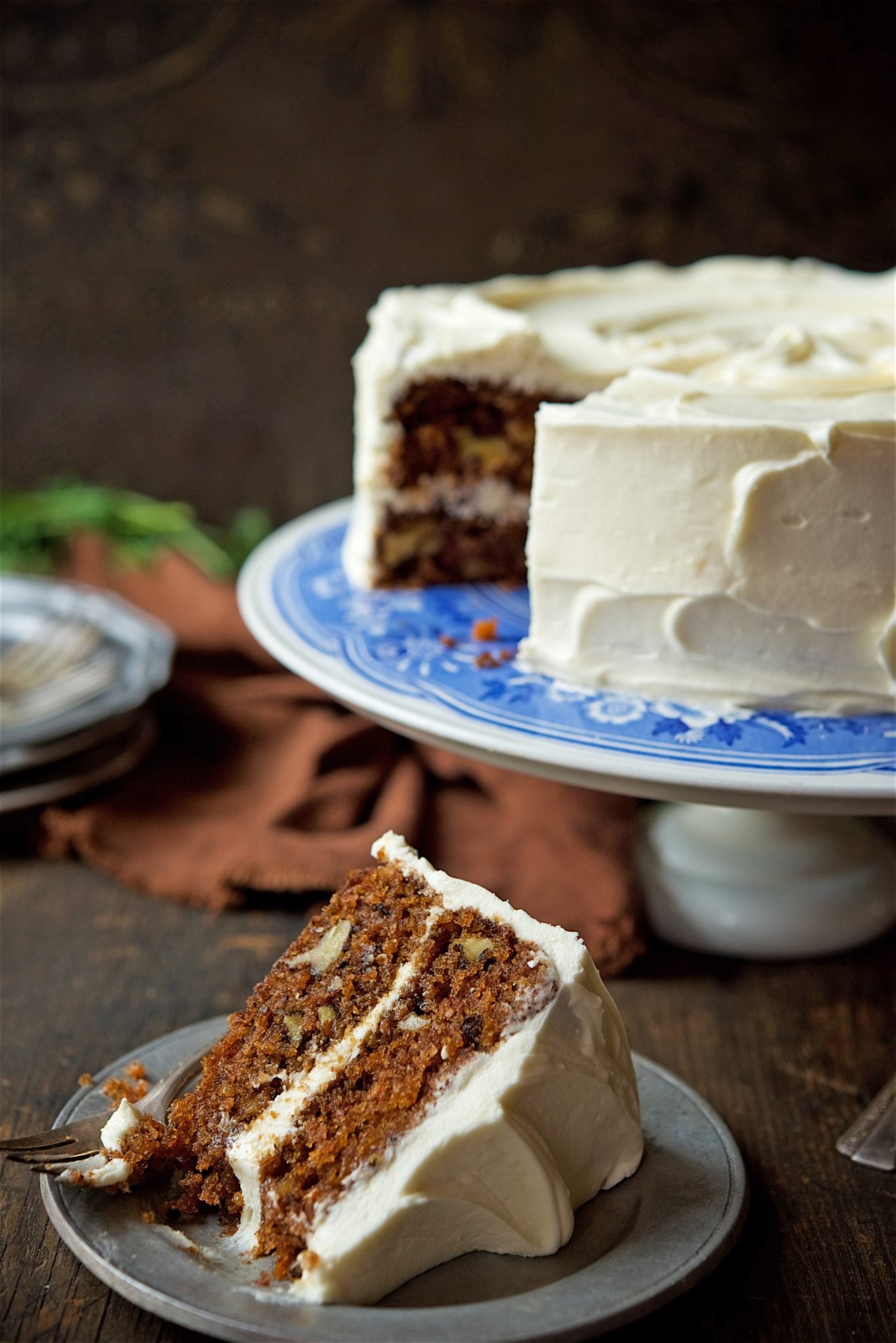 Here are a few key notes about our recipe to make it the best possible homemade version:
Toast your nuts
Our recipe doesn't specify toasting the nuts, but you should give this a try. Most recipes that call for nuts will benefit from this extra step.
Toasting the nuts lightly brings out more of their natural flavor and makes them even crunchier and crispier, especially as they bake.
Use the extract
The cake is generously covered in a luscious cream cheese frosting. You'll notice that our frosting recipe calls for either vanilla extract or Fiori di Sicilia.
You can certainly use vanilla extract, but we urge you to try it with Fiori. This unusual citrus- and vanilla-flavored extract tastes reminiscent of a Creamsicle; it adds wonderfully bright and creamy notes to frostings. The citrus is a particularly great partner for cream cheese. The flavor is subtle with such a small amount, but it'll make your frosting more flavorful and nuanced. People will be clamoring to know what makes your cream cheese frosting so much better than most!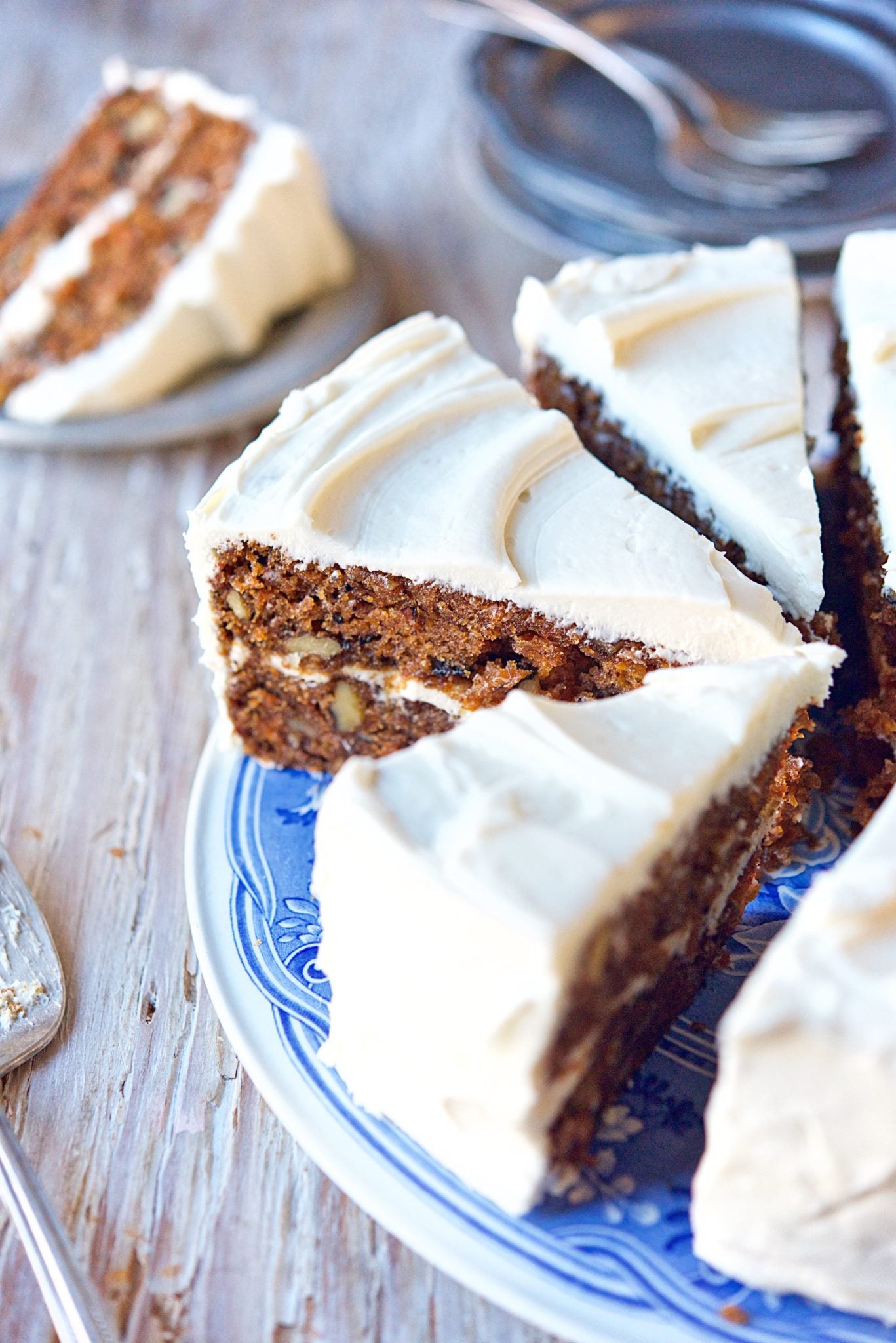 Check your spices
Spices don't last forever. They get less potent over time, and it's a good idea to check them periodically to make sure they're at their best. A good rule of thumb is to keep dry spices for six months. If you don't remember when you got yours, sniff them! Does the cinnamon smell strongly of cinnamon? If not, toss it and restock.
This is always a good idea for baking. But using good spices is especially important in carrot cake. Spices give this cake its characteristic flavor. They're competing with carrots, cream cheese, and nuts, so make sure the spices can really shine.
Take the easy route
You can make this cake in two ways: as a sheet cake or as a layer cake. If you aren't comfortable (or don't have the time or inclination) to frost a layer cake, you don't have to!
Instead, bake the cake in a 9" x 13" pan. Simply spread the frosting over the top of the cooled cake and serve it straight from the pan.
If you want to make a layer cake, try freezing the cooled cake layers for 30 minutes before frosting. They'll be easier to frost and less likely to shed crumbs.
Make smart swaps
You can easily make this cake gluten-free by using 2 cups of our Gluten-Free Measure for Measure Flour.
Or add some whole grains! Use 2 cups of White Whole Wheat Flour instead of all-purpose. The nutty, mild taste of white whole wheat brings out all those flavors of toasty walnuts and warm spices.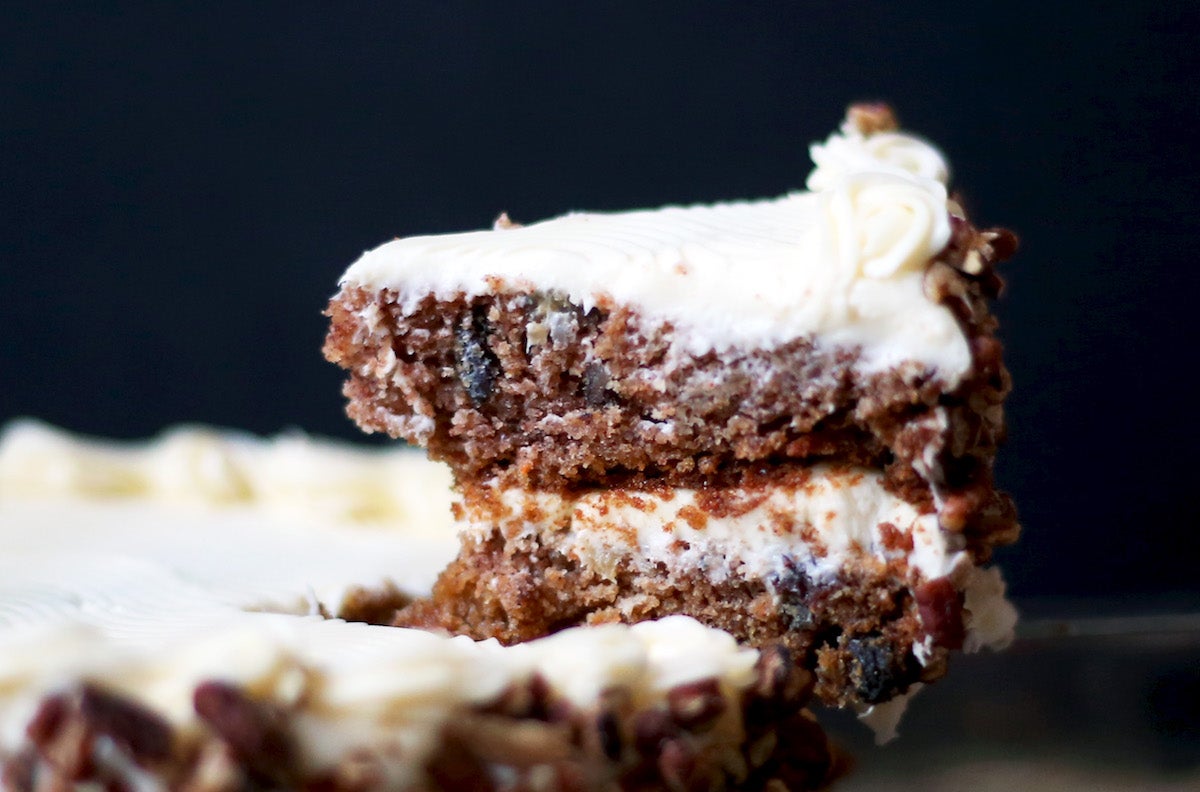 If you bake our Carrot Cake, tell us how it goes in the comments below!
Jump to Comments