When I was growing up, carrot cake was always my birthday cake. Not by choice, mind you; it was just what my parents made. And I wasn't usually happy about it.
You see, being from a family that focuses on eating organic food, lots of fruits and veggies, whole grain breads, etc., I always thought that carrot cake was my parents' way of sneaking more veggies into my diet. I would have much preferred if they'd just baked a vanilla cake from a box, but... such is life when you can't bake for yourself.
Now, as an adult, I have a newfound love and appreciation for carrot cake. I've realized that it's really like any other cake – with sugar, fat and flour – just with the bonus of a few extra ingredients. Plus, I think the veggies inside make eating a slice for breakfast so much more acceptable. Cake for breakfast? Always a good idea.
Today's recipe is a gluten-free version of our popular carrot cake recipe. I've made just a few simple tweaks, using our gluten-free flour as my base and baking the cake in a Bundt pan instead of round cake pans. I didn't change the icing, drizzling it with our tasty cream cheese frosting; because really, what would a carrot cake be without cream cheese frosting?
And I have to say, this is the best gluten-free carrot cake recipe I've ever tasted. Not only does it make the most amazing breakfast cake, but it's also just sweet enough to make it a perfect dessert option, too. Hope you enjoy it!
Begin by preheating the oven to 350°F. Lightly grease a classic Bundt pan, and set it aside.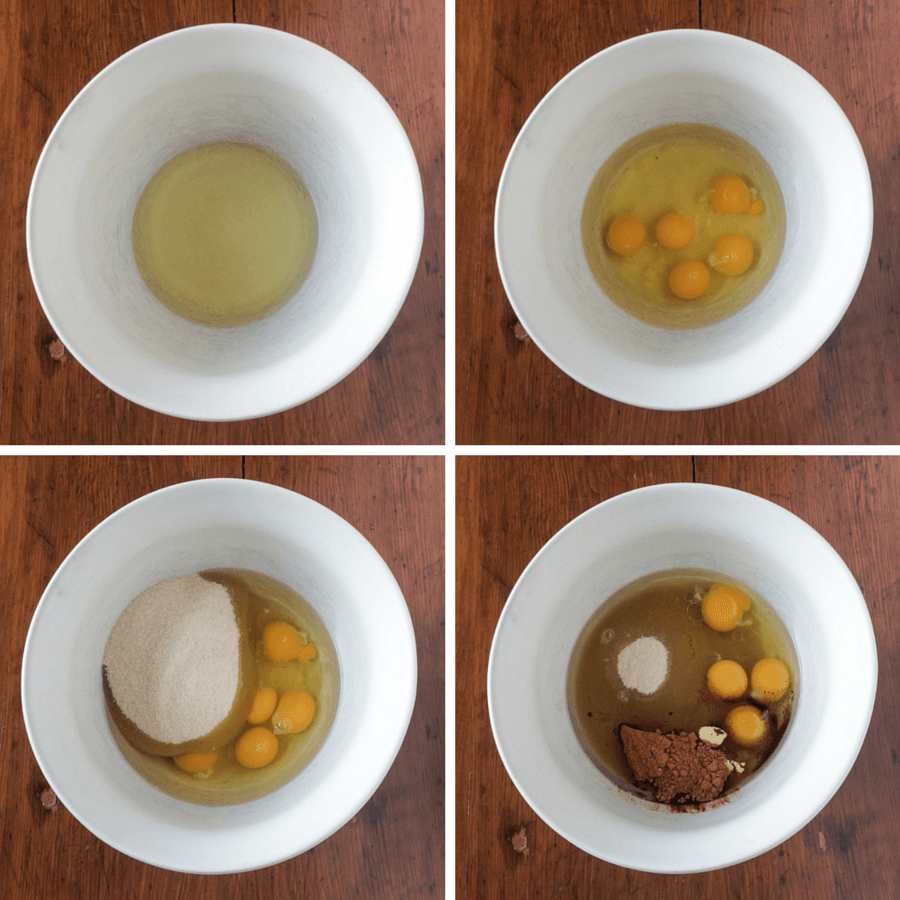 In a large mixing bowl, beat together the following ingredients until smooth:
1 1/4 cups vegetable oil
5 large eggs
2 cups sugar
1 tablespoon cinnamon
1/2 teaspoon ginger
1/4 teaspoon cloves
1 teaspoon salt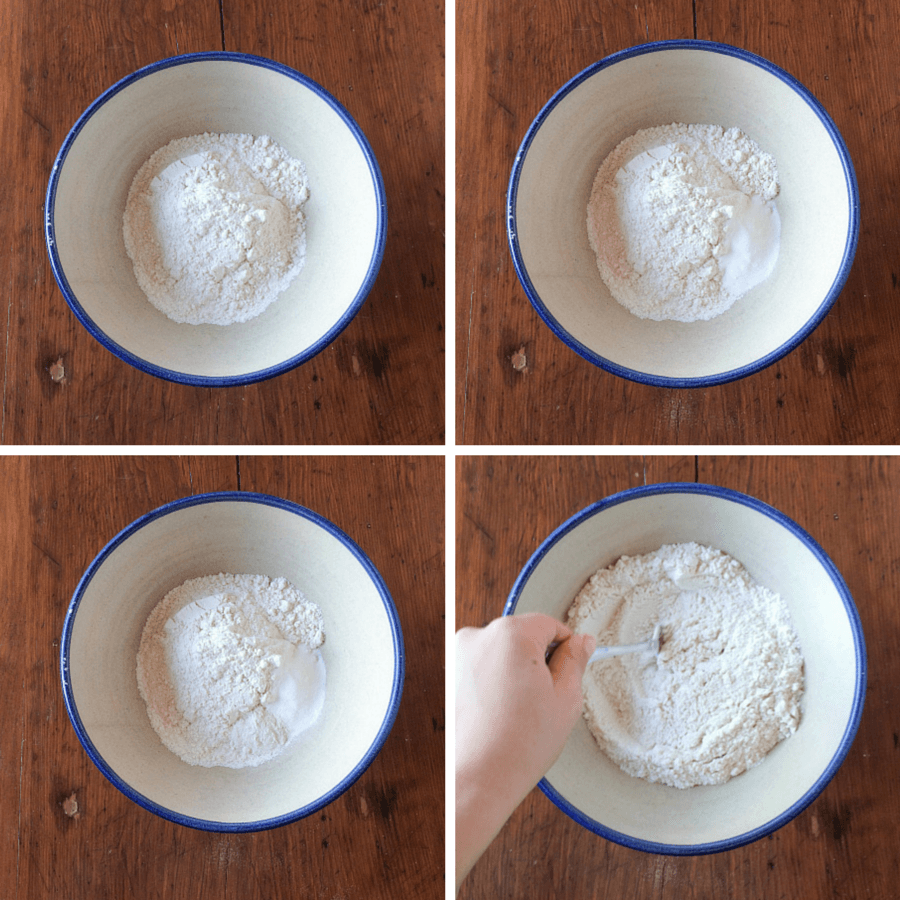 Place the following in a mixing bowl:
2 cups King Arthur Gluten-Free Flour
2 teaspoons baking soda
1/2 teaspoon xanthan gum
Whisk to combine.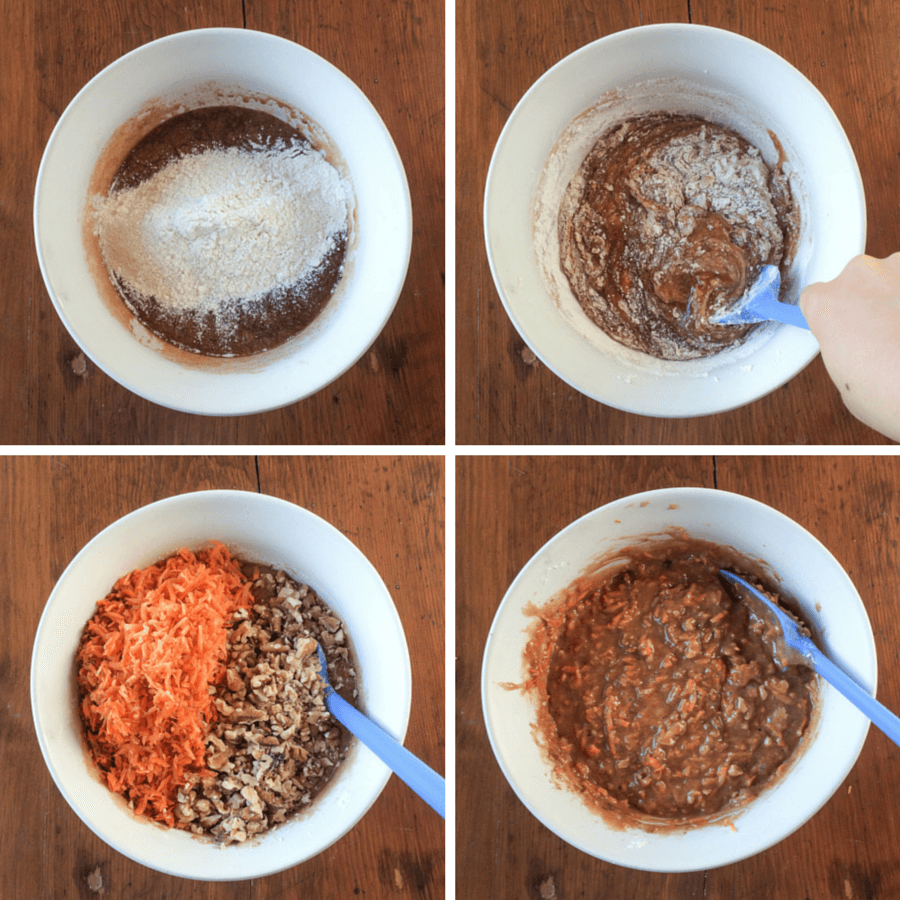 Add the flour mixture to the wet ingredients, and mix together until smooth. Fold in:
3 1/2 cups finely grated carrots
1 1/2 cups chopped walnuts (optional)
If you're allergic to nuts or nuts simply aren't your thing, you can leave them out and just use carrots.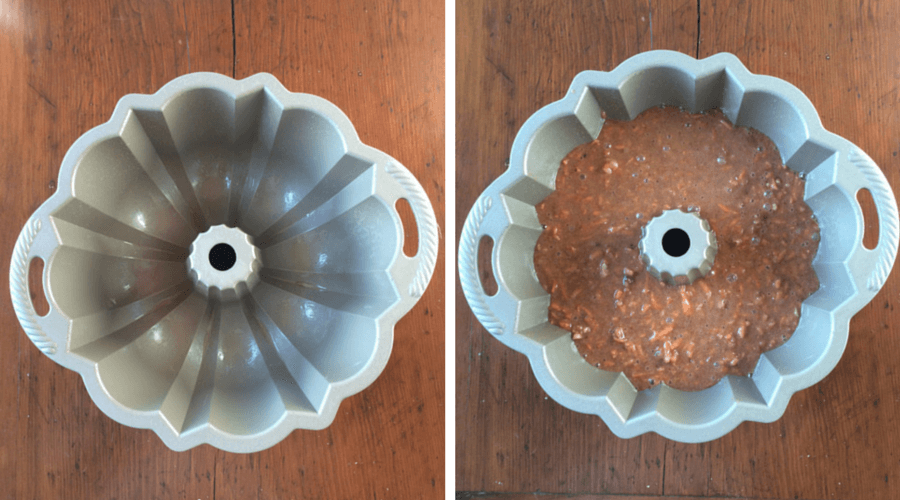 Once combined, pour the batter into the prepared Bundt pan.
Bake the cake for 40 to 50 minutes, or until a cake tester inserted into the center comes out clean. Allow the cake to cool for 5 minutes in the pan, then loosen the edges with a knife and carefully turn it out onto a rack. Cool completely before frosting.
For the frosting, beat together the following, until completely smooth:
1/4 cup (4 tablespoons) unsalted butter, at room temperature
4 ounces cream cheese
1/8 teaspoon salt
1 teaspoon vanilla extract
Beat in 1 1/2 cups glazing sugar or confectioners' sugar, and 4 to 6 tablespoons milk or cream, adding enough of the milk/cream until the frosting is thin enough to drizzle. Drizzle the frosting over the cooled cake, and serve.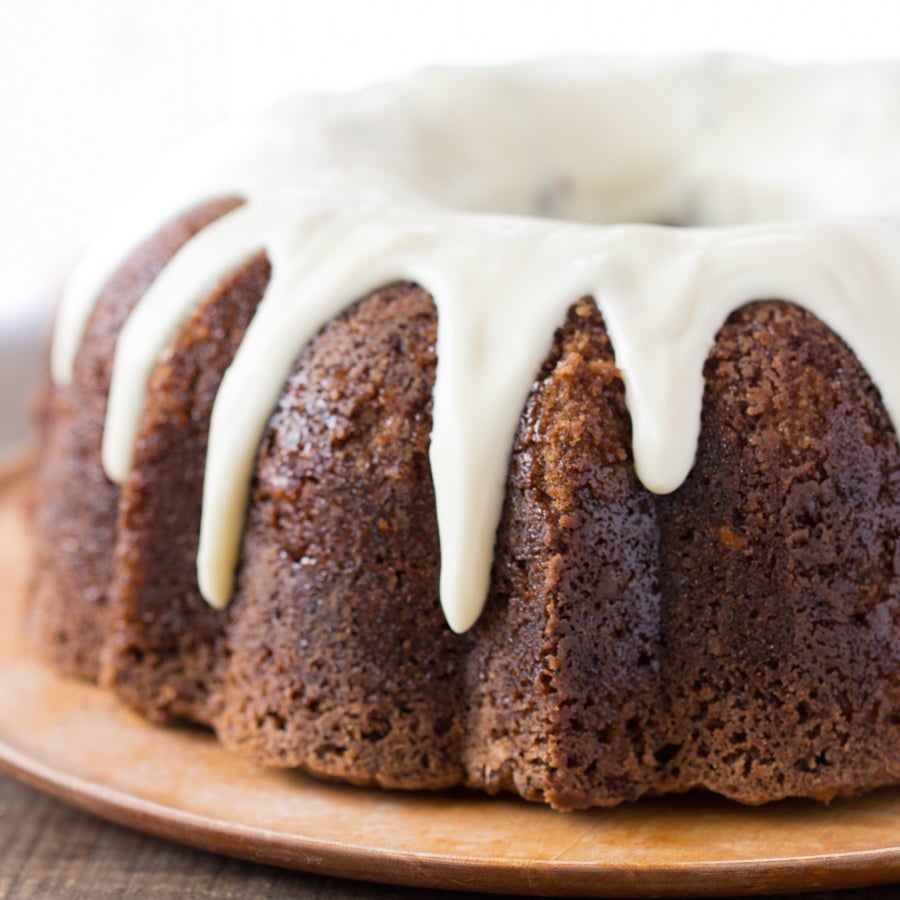 Now I'm sure you might also be wondering if you have to bake this cake in a bundt pan. The answer, is absolutely not! You can make this into a large sheet cake using a 9" x 13" cake pan, or you could make it into a layered cake by using 8" x 2" rounds or 9" rounds. You'll want to adjust the baking time for both – 35 to 40 minutes should be fine.
As for the frosting, I recommend not adding as much cream, so that it's spreadable rather than thin enough to drizzle. You can reference our Carrot Cake recipe for these tips.
And now we'd love for you to bake, taste, and enjoy our Gluten-Free Carrot Cake.
Jump to Comments