Sandwich bread is one of the most widespread, useful, and practical yeast breads out there. Peek into people's kitchens (particularly those with kids), and you'll likely find sandwich bread. Simple and straightforward, this is an everyday kind of bread. We have dozens of recipes for sandwich breads, all perfect for everything from PB&Js to chicken salad to toast for breakfast. 
All of our recipes are excellent, and we know you can find pretty great-tasting sandwich loaves at many bakeries and grocery stores. But because sandwich bread is such a wildly popular pantry staple, there are also countless versions in any grocery store that are far from wholesome. 
Today, we're talking about a group of bakers who are on a mission to change all of that by creating the ultimate wholesome, nutritious, great-tasting sandwich bread.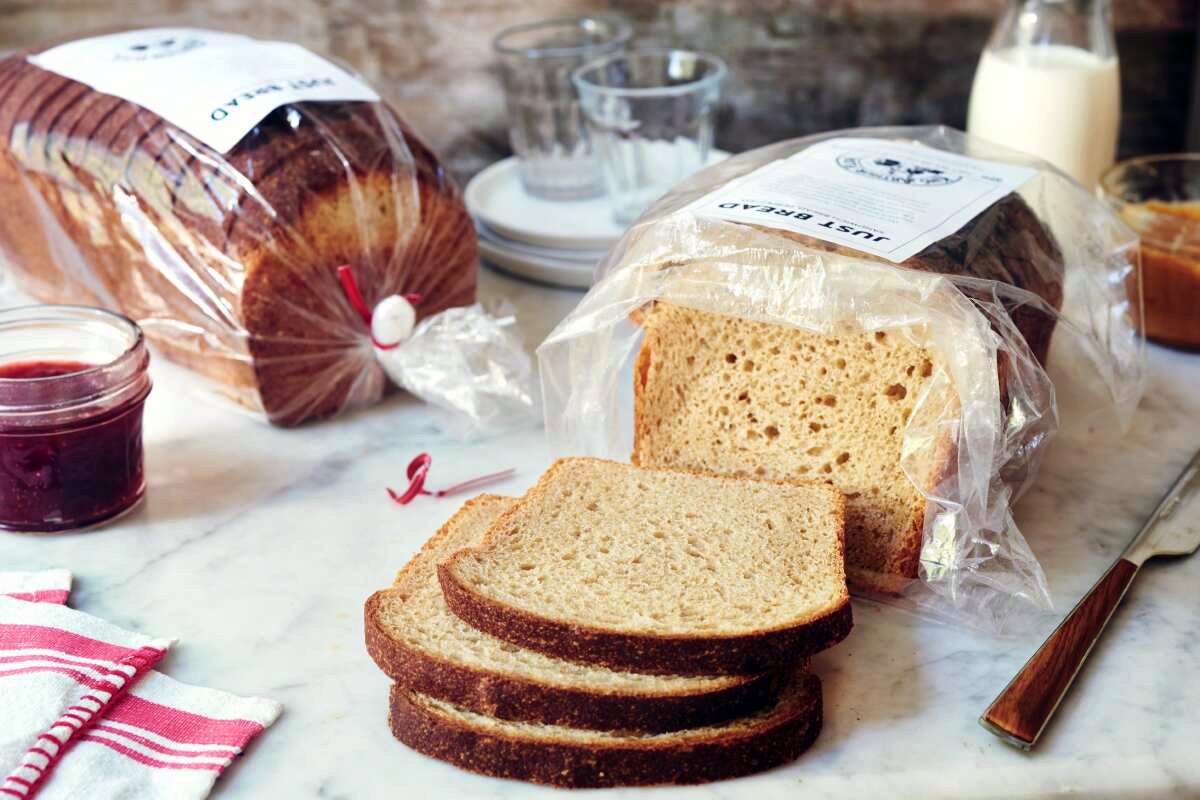 Often, packaged sandwich breads are full of additives and preservatives. Food manufacturers add these ingredients to prolong the shelf life, make the bread cheaper to produce, and promote a softer, more Wonder® Bread-like texture to appeal to young eaters. Ever noticed how long a bag of sliced grocery store sandwich bread will last? Too long! That's because it's usually full of unrecognizable, unpronounceable ingredients that keep it shelf-stable ... but also make it less and less like real food.
One of King Arthur's core beliefs is increasing access to good food ... for everyone. We commit time and resources to working with bakers, farmers, and other key players to create a more meaningful, just, and healthy food system.
As a key element of that initiative, King Arthur supports the Bread Lab in Washington State which works to breed and develop varieties of grains to benefit farmers, processors, and end-users while also enhancing access to affordable and nutritious food for all.
And last year, at a meeting of bakers, millers, and teachers at the Bread Lab,  the talk turned to sandwich bread. More specifically, could we revolutionize the offerings?
Why should the options for affordable, basic sandwich bread be so limited to preservative-laden loaves? Why should we focus on artisan breads (think crusty boules, sourdough, or baguettes made with freshly milled grain) when we talk about good-for-you choices?
This group believed it could be done differently. They formed the Bread Lab Collective and together, they came up with the concept of Just Bread: a pure and simple whole wheat sandwich bread that would appeal to everyone, from kids to adults.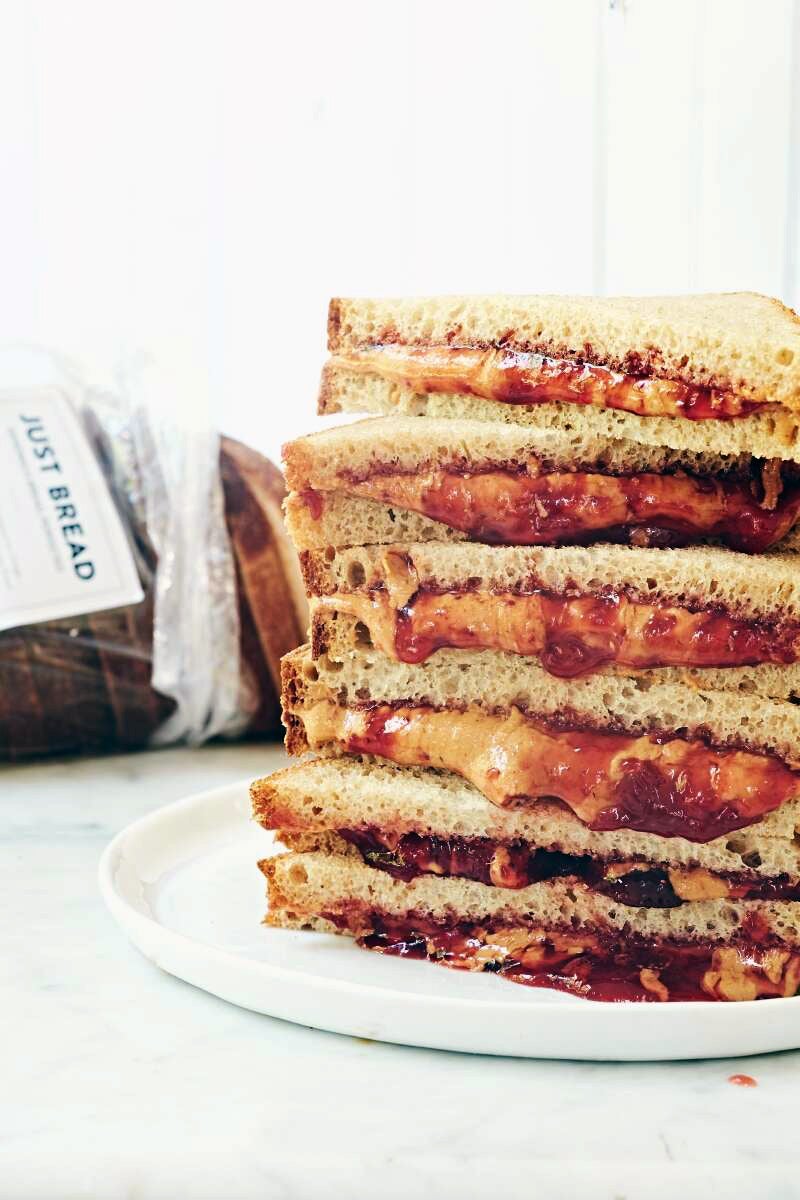 They set out criteria for the bread. It must have seven or fewer ingredients, be made of at least 60% whole wheat flour, have no artificial ingredients, and have a shelf life of at least of five days. 
Jeff Yankellow, one of King Arthur's resident bread experts, created the first version of recipe. After him, the other bakers followed, and recruited several other bakeries around the country to do the same.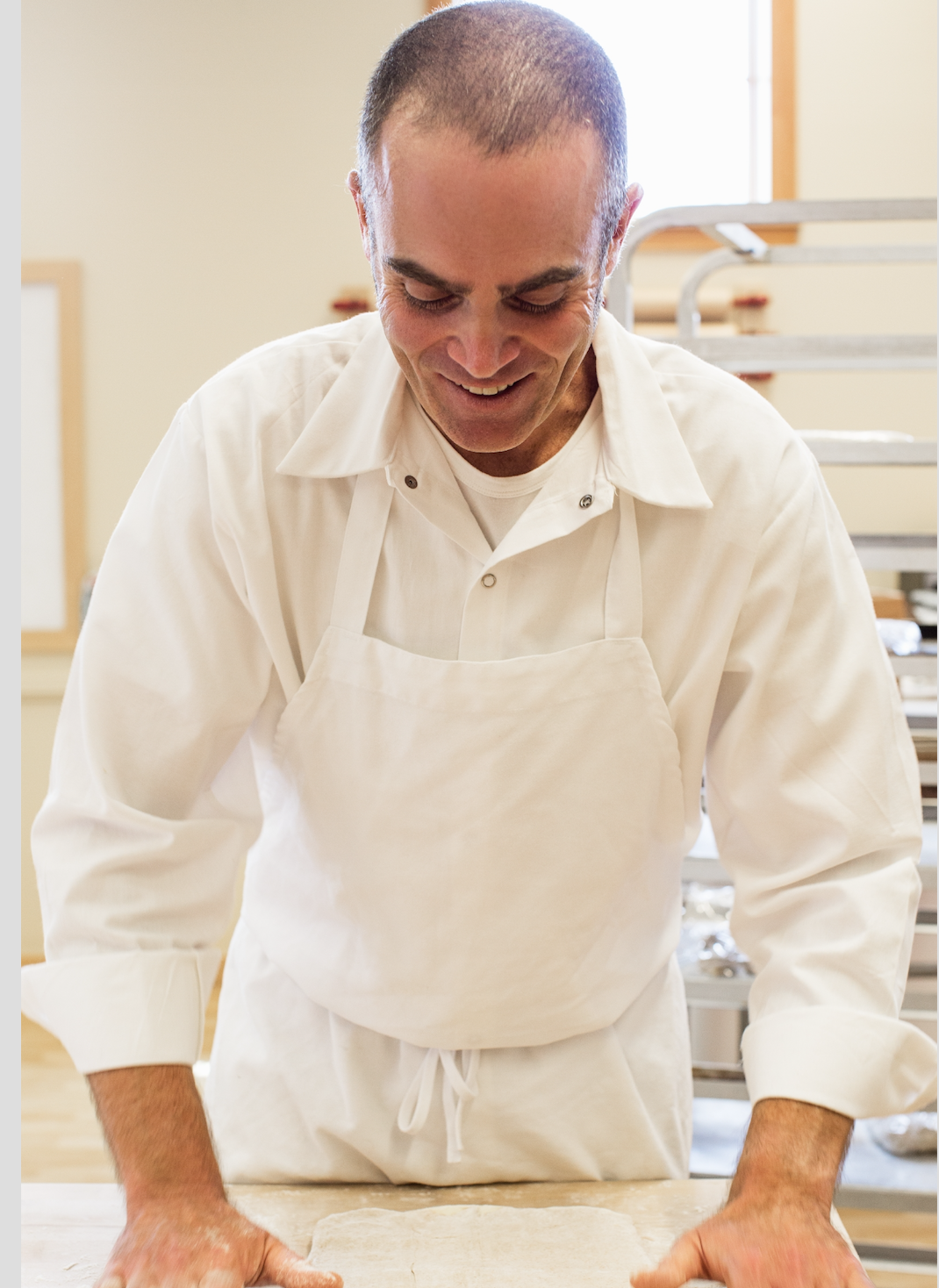 These bakers wanted anyone, and everyone, to be able to buy a loaf of bread that tasted great and would feed their family for a week. And most importantly, it should be food that they could trust to be wholesome, healthy, and made with good, clean ingredients. 
And about that flavor! Whole wheat sandwich breads — especially the kinds sold bagged in grocery stores — are often dense or tasteless. It was crucial to this group of bakers that Just Bread be delicious. Jeff decided to use King Arthur's white whole wheat, which has a milder taste and lighter color than traditional whole wheat. He adds a touch of honey for sweetness.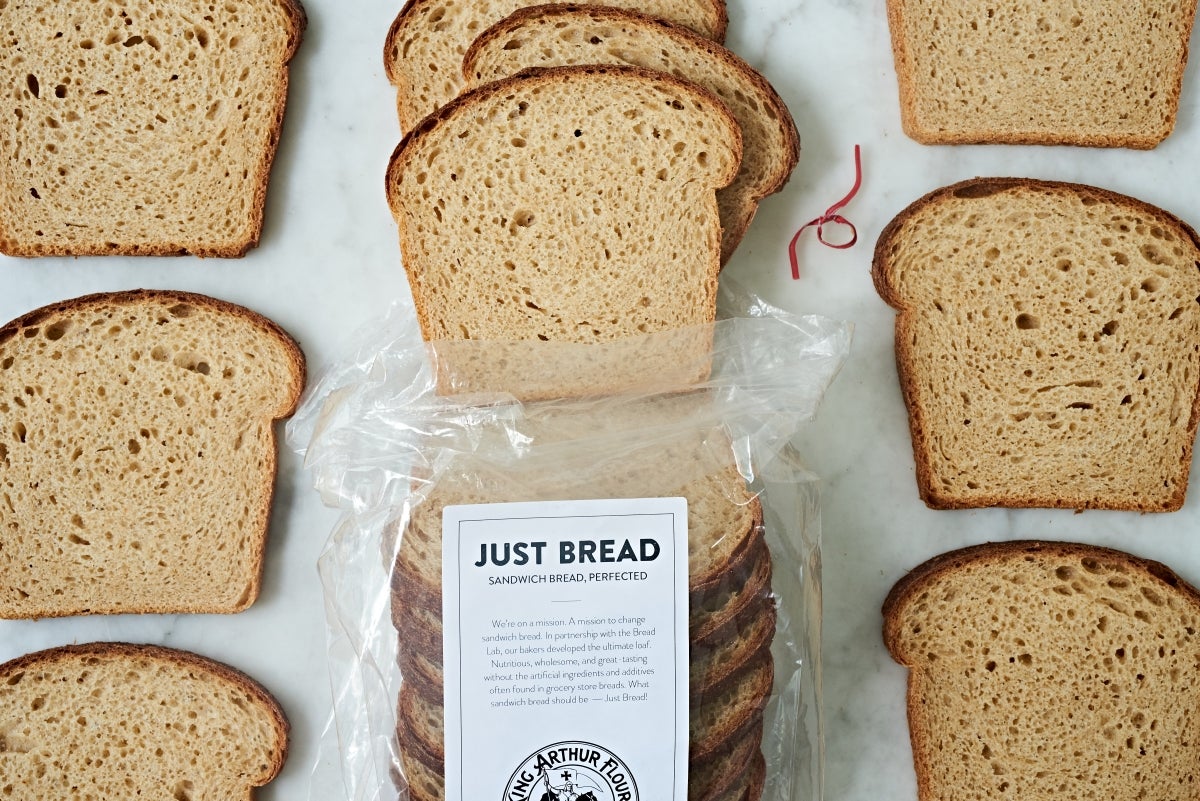 So, how is Just Bread going to change all of this?
Our vision is to spread the availability of Just Bread as widely as possible. Right now, you can buy Just Bread from a select group of bakeries and markets across the country, from Montana to Louisiana to Pennsylvania. 
King Arthur sells between 350 to 450 loaves per week at our bakery in Norwich, Vermont. We also bake 10 loaves daily to donate to the Upper Valley Haven, a local food pantry.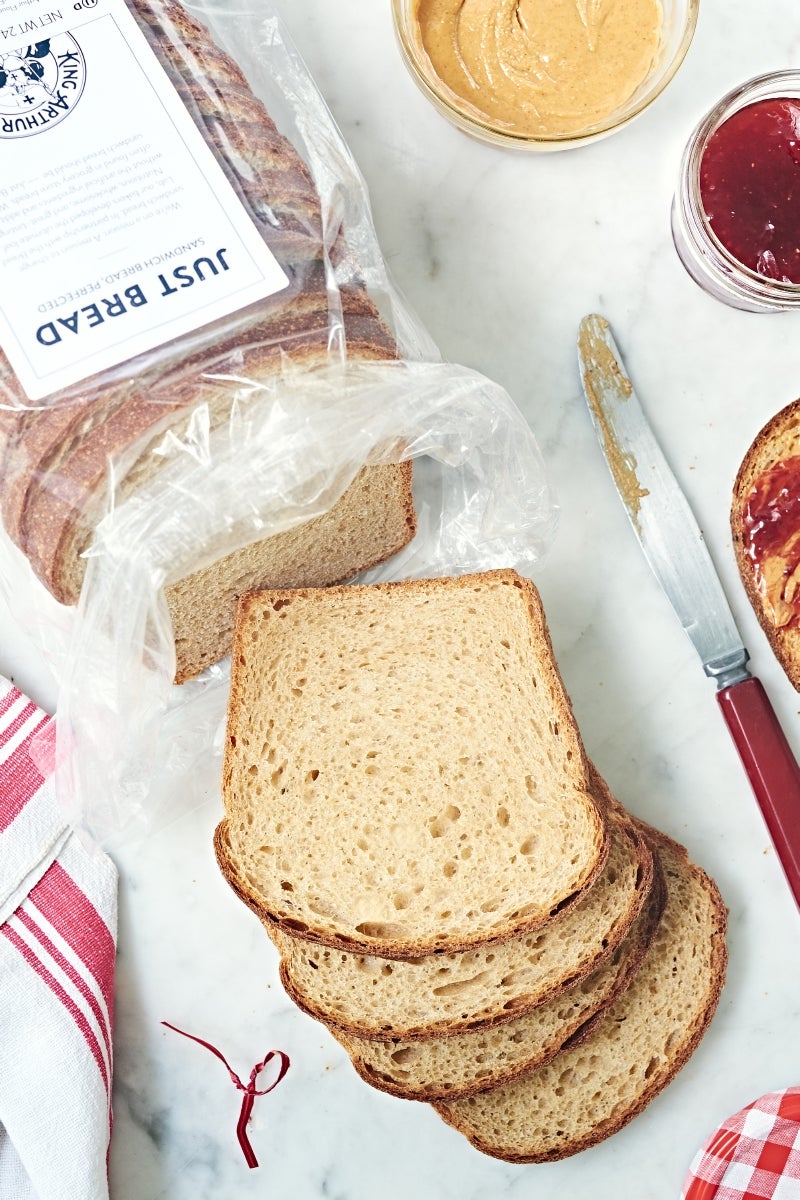 But not everyone lives close enough to one of these bakeries! So we've brought Jeff's original Just Bread recipe online, so you can easily make it at home. 
It's perfect for any kind of sandwich you can dream up, from grilled cheeses to a simple BLT or turkey and lettuce with mustard.
Give it a try at home and tell us what you think! 
Jump to Comments