Holiday Appetizers
Savory favorites
Apps.
It's a semi-word thrown around quite easily these days, usually referring to smart phone applications ("apps") like Instagram, Words with Friends, or Angry Birds (which apparently is at the top of the app popularity totem pole).
But when the holidays roll around, "app" means only one thing to me: appetizer, quite possibly my favorite food group.
Chips and dip, cheese and crackers, crostini and baked artichoke spread... Anything crunchy/salty/savory paired with anything rich/creamy/spreadable is a welcome break from the holiday cookies, candy, and other sweets so ubiquitous right about now.
So, without further ado, enjoy this tasty baker's dozen of our favorite holiday appetizers. Bet you can't make just one!
Flaky Cheese Twists (pictured above) – These tender, assertively cheesy pastries are absolutely fantastic. And even better, they're made from puff pastry dough that's ridiculously simple to make. See step-by-step instructions.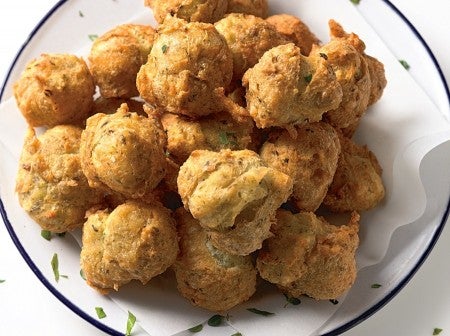 Herb and Garlic Puffs – Have you ever made cream puff shells? These are the same thing, only accented with  herbs and garlic, then deep fried. Enjoy these delightful little treats with plain mayonnaise – or its garlicky cousin, aioli.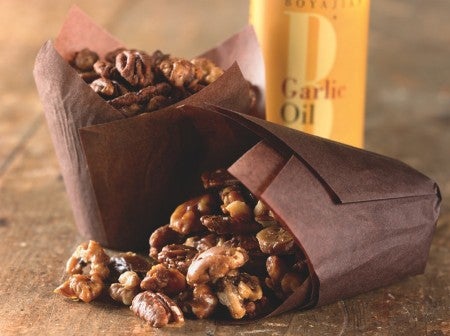 Spicy Garlic Nuts – The perfect recipe for holiday gift-giving. Baking nuts brings out their wonderful flavor; and when you add garlic oil, pepper, chili powder, and other spices, you create an irresistible treat. See step-by-step instructions.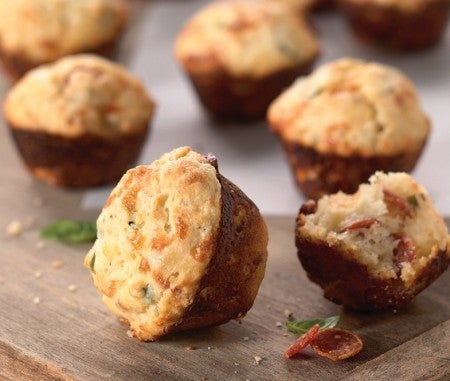 Cheesy Pepperoni Bites – Cheese, onions, and pepperoni, all wrapped up in a tiny, tender biscuit: bite-sized pizza!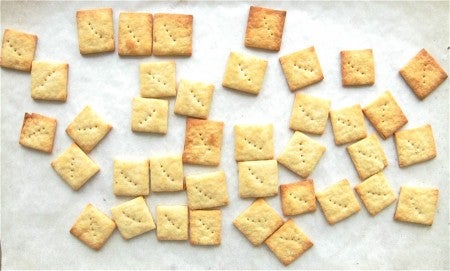 Vermont Cheese Crackers – Sure, you can buy cheese crackers at the supermarket. But there's something about making your own crisp, fresh-baked crackers that's just SO satisfying... See step-by-step directions.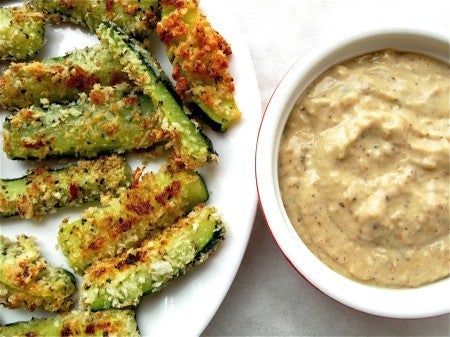 Baked Zucchini Sticks and Sweet Onion Dip – Here's a guilt-free way to enjoy the crunchy outside (and juicy inside) of a restaurant-style zucchini stick. This is our top-ranked appetizer recipe – don't miss it! See step-by-step instructions.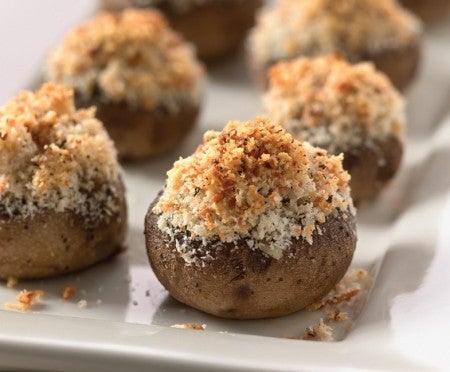 Garlic and Parmesan Stuffed Mushrooms – No self-respecting appetizer roundup could fail to include baked stuffed mushrooms. Our version includes flavored olive oil, cheese, garlic, and crunchy Panko bread crumbs.
Pizza Twists – These chewy yeast bread sticks filled with cheese and herbs make wonderful appetizers. Or serve with a salad or soup for a quick and light holiday meal.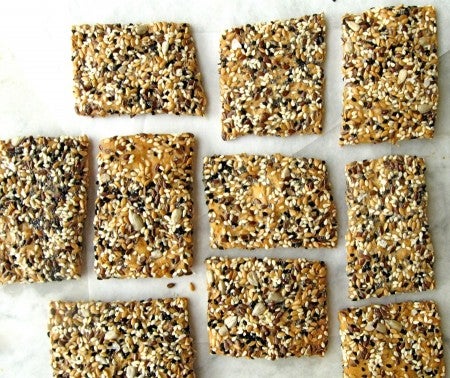 Crunchy Crackers – You know those absolutely delicious Doctor Kracker crackers you see at the store? Here's our wonderfully tasty clone. See step-by-step instructions.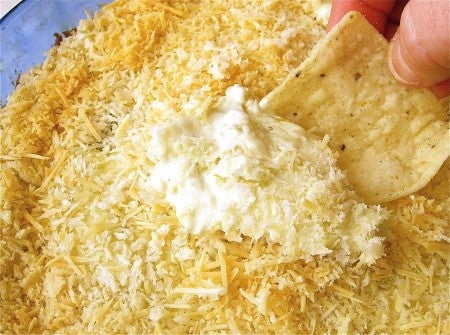 Hot Popper Dip – This dip has all the great spicy flavors of hot poppers, but without stuffing or frying. It comes together in a snap, and can be made ahead, then reheated in the oven or microwave. See step-by-step instructions.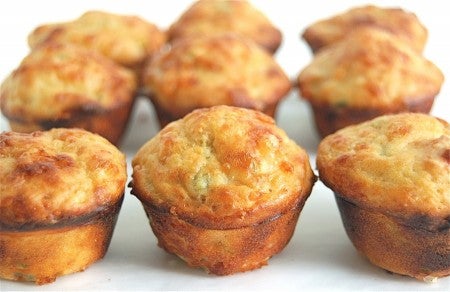 Spicy Jalapeño-Cheddar Mini Muffins – These savory mini muffins make a quick and easy appetizer. Or serve them with a pot of chili at your post-sledding supper party – the possibilities are endless.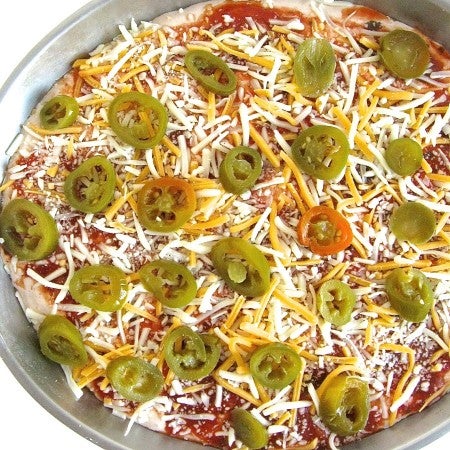 Taco Dip – This dip combines the cool crunch of lettuce with black beans and a creamy, spicy cheese layer. It's perfect for scooping with homemade toasted pita chips.
Self-Rising Garlic Sticks – Easy biscuit dough is shaped into sticks, bathed in garlic butter, then baked up into soft, pull-apart biscuit sticks. If you're a fan of garlic bread, you'll love this appetizer version.
And there you have it – everything you need for nibbling, snacking, grazing, and noshing. Happy holidays from the app elves here at King Arthur Flour!