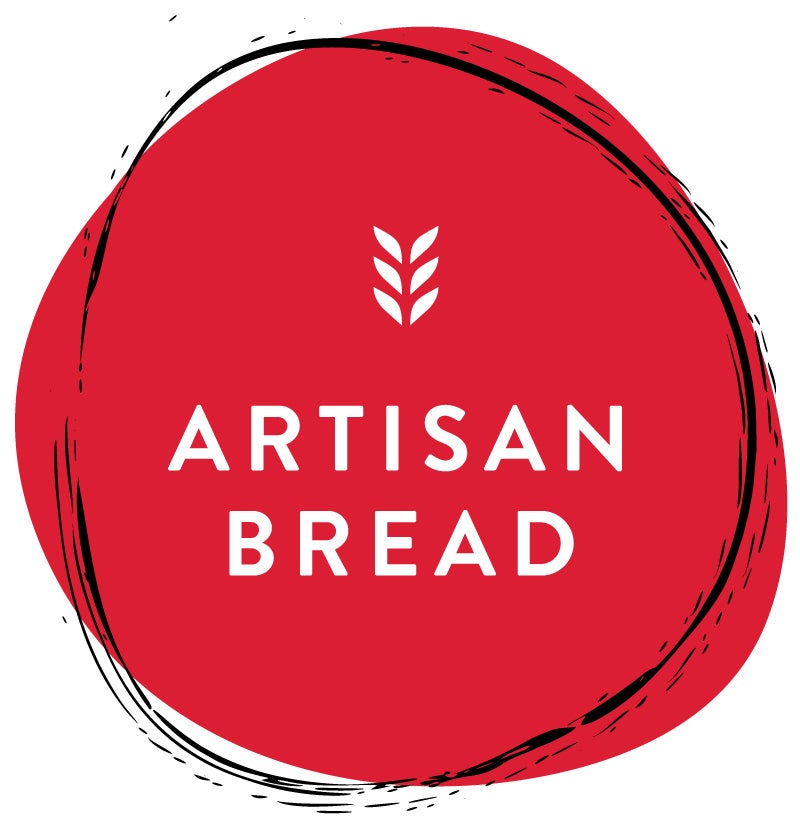 Our Artisan Bread series, kicking off this month, will explore the world of high-level bread baking this year and bring you more resources and guidance around how to hone your skills at true hand-crafted bread. You'll find tools, inspiration, and confidence to experiment and master what is perhaps the simplest, and the most complex, of baking genres: artisan bread.
                                                                           * * *
Trends come and go, but baking is eternal. Embracing time-tested classics is an age-old cycle, and lately more and more bakeries are celebrating artisan bread. It's easier than ever to find gorgeously burnished sourdough baguettes or deep-dark rye sandwich loaves or shiny spelt-buckwheat rolls.
We've also watched more of you discover, and fall in love with, bread baking over this past year.
Baking is a craft: a unique combination of art and science that appeals to both the detail-oriented engineer-minded, the spontaneous experimenters, and everyone in between.
Any time you step into the kitchen to turn disparate ingredients into a satisfying new whole, you're entering a world that demands both precision and creativity, whether you're making naturally leavened sourdough bread by feel or mixing a basic sandwich loaf according to an exact recipe and instructions.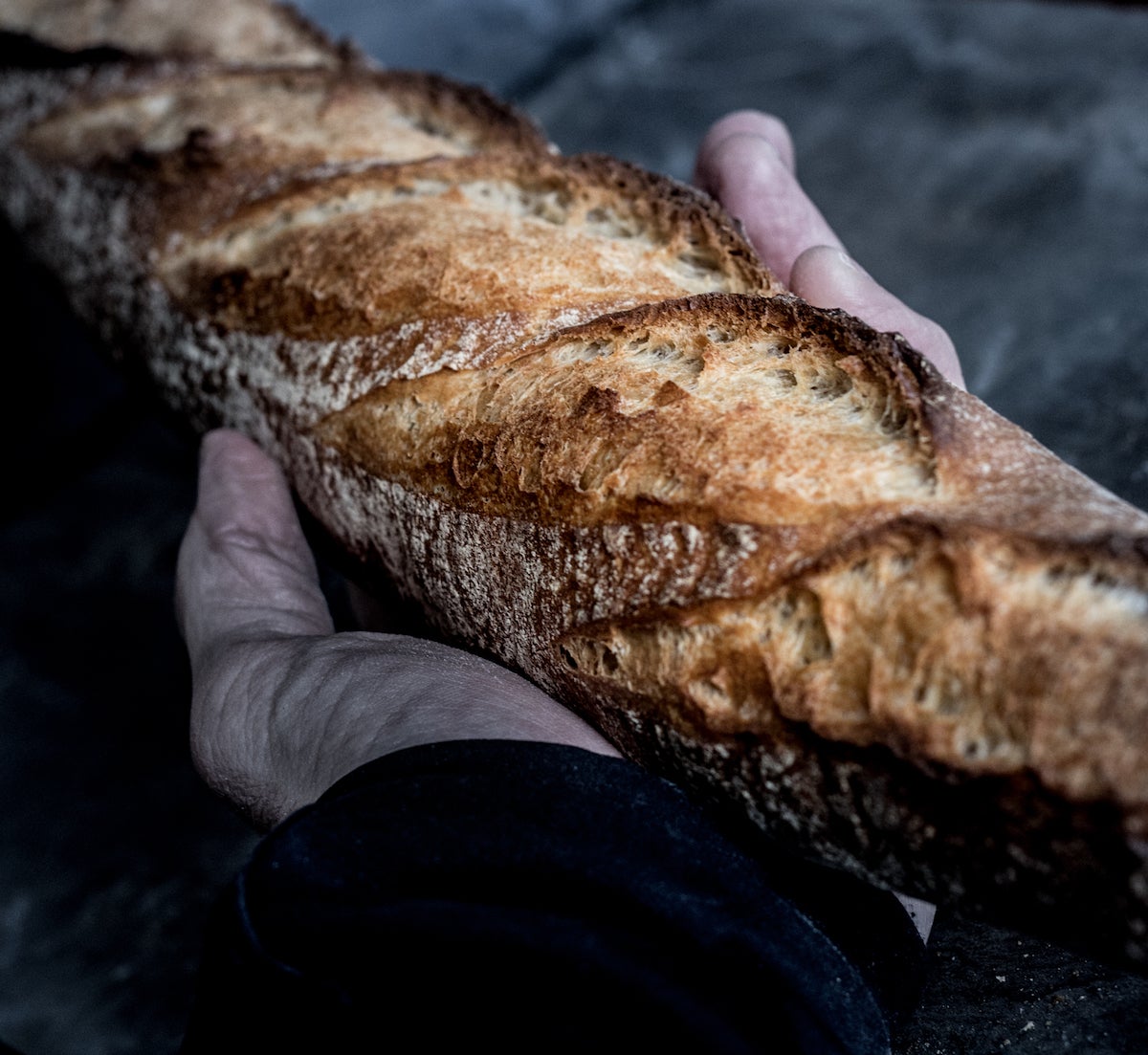 Here at King Arthur, it's both our mission and our privilege to help guide you on your journey. And no other area of baking is more deserving of that word — journey — than artisan bread, so we're especially excited to kick off a series dedicated to artisan bread in the year ahead. Starting on February 5, you'll find blogs, videos, photography, and recipes geared toward those of you looking to master and advance your bread-baking skills.

Defining artisan bread
Before we begin, let's talk about what exactly we mean when we say artisan bread. Unlike terms like sourdough or poolish or miche, artisan bread doesn't have an exact agreed-upon definition, but we — and much of the baking world — use it to describe bread made by hand and marked by traditional methods and craftsmanship.
Artisan breads tend to have characteristics like longer fermentation times, fewer ingredients, no additives, and an emphasis on shaping. Artisan breads rely more on method than recipes as you develop the ratios and visual cues that make your bread successful, allowing you to tweak and perfect it by instinct and feel.
The term comes, of course, from the idea of an artisan: a skilled craftsperson — in this case, one practicing the art of baking.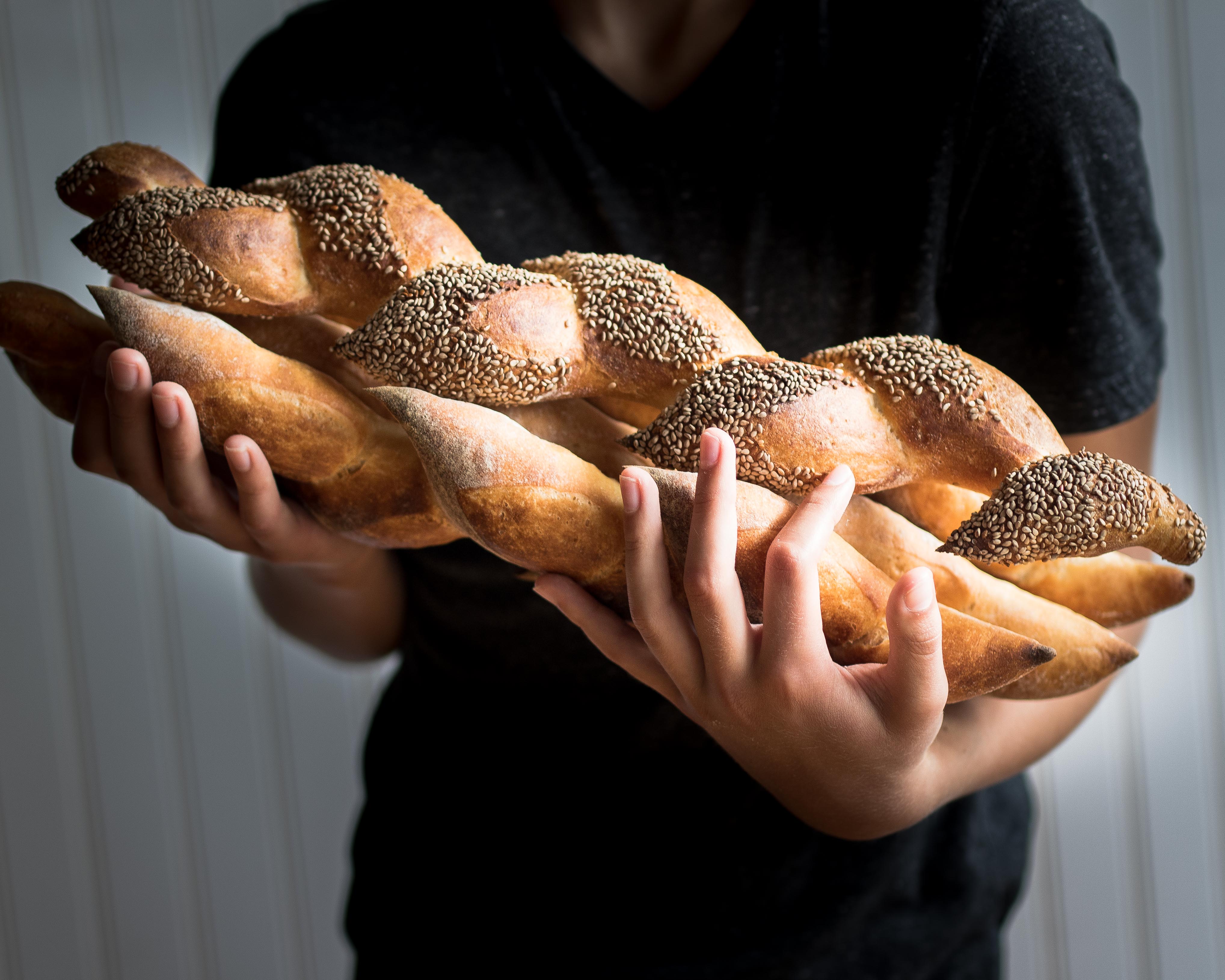 What to expect
Helping lead you through this series are two brilliant bakers (along with some guest appearances!): King Arthur's own bread ambassador Martin Philip, as well as contributing writer Andrew Janjigian, an accomplished baker and former editor at Cook's Illustrated.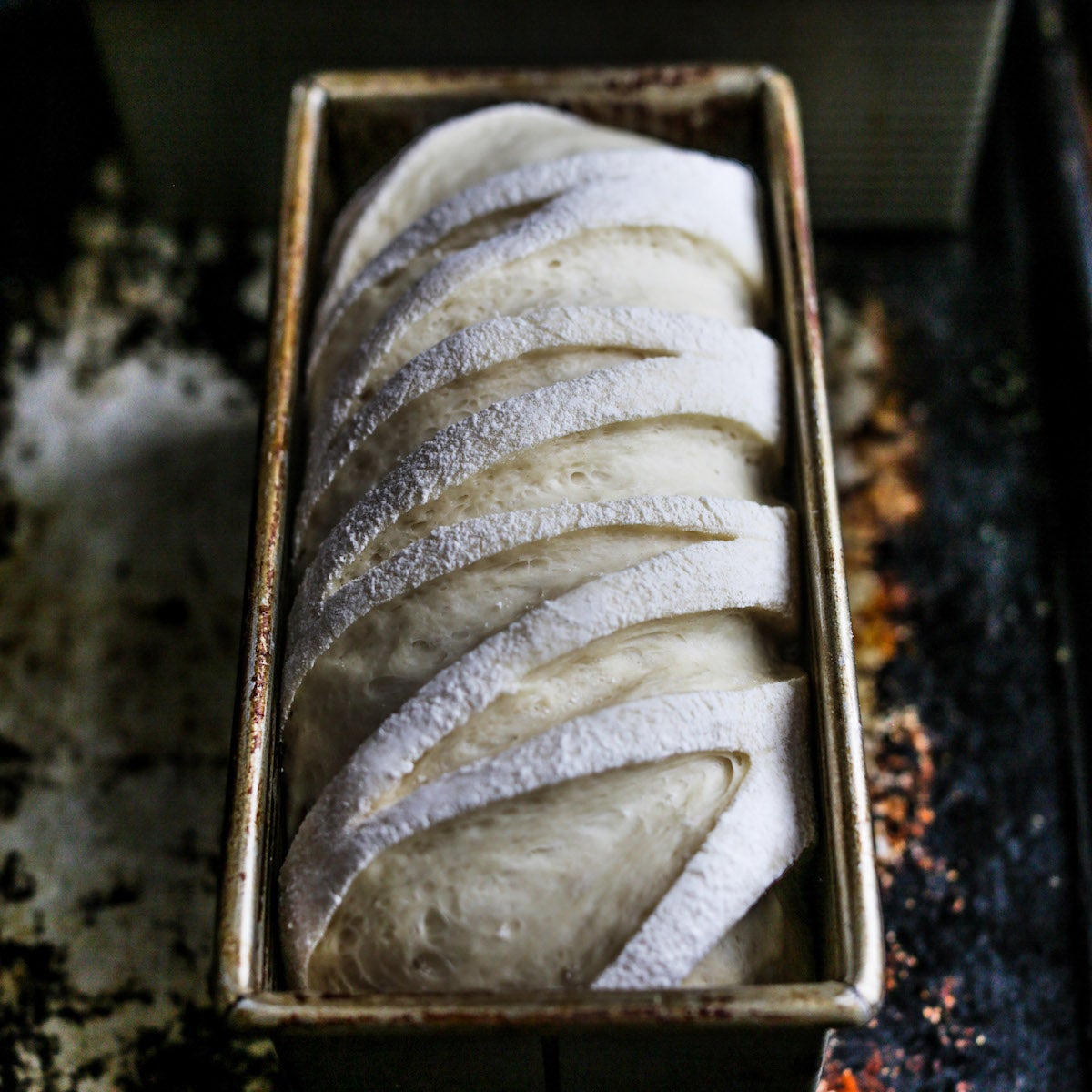 We'll talk to expert professional bakers who are doing innovative and exceptional work with bread. We'll tackle your questions about everything from making seriously good pizza in a home oven to how to work with high-hydration doughs. We'll show you inspiring ways to shape baguettes, discuss various grains and their effect on your loaves, and dive into the world of enriched dough. You can expect blog posts, regular live chats with notable people in the baking world (from millers to bakery owners to pizzaiolos), and plenty of videos to give you color and visuals to up your bread game.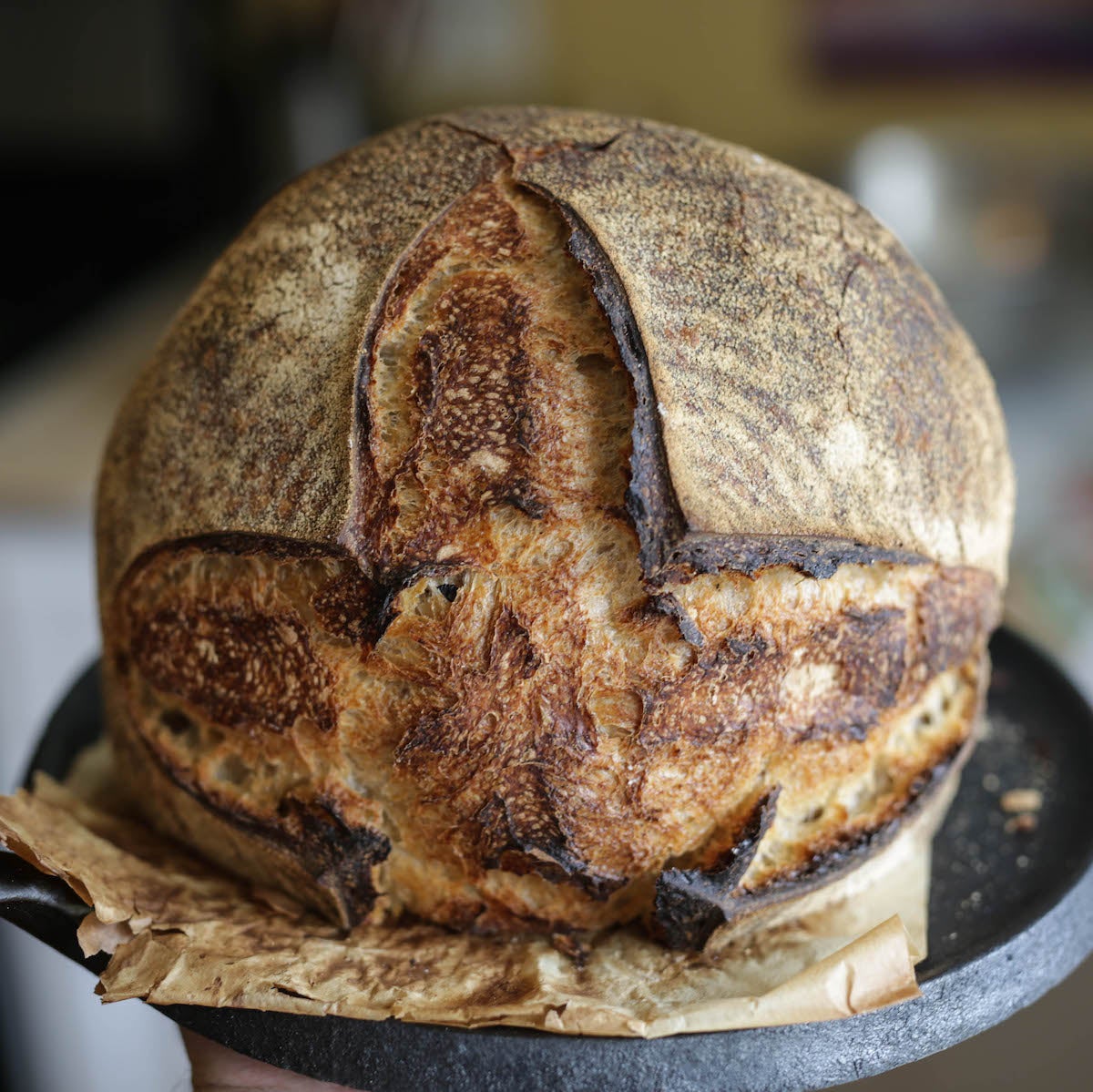 Many breads can fall into the category of "artisan breads," so our focus will be on the craft of bread baking and the delicate balance of art and science that it demands. We'll dive into topics that will give you the tools to go play and sharpen your own skills, rather than just presenting you with recipes.
If this all sounds like more than you're looking to take on, but you still want to find resources on baking bread, we have plenty for you. Browse our archives of yeasted bread recipes, read our blogs on easy but extraordinary recipes like Pane Bianco and Cinnamon Star Bread, follow along with PJ's Casual Sourdough Baker series, and brush up on your skills with our Sourdough Baking Guide.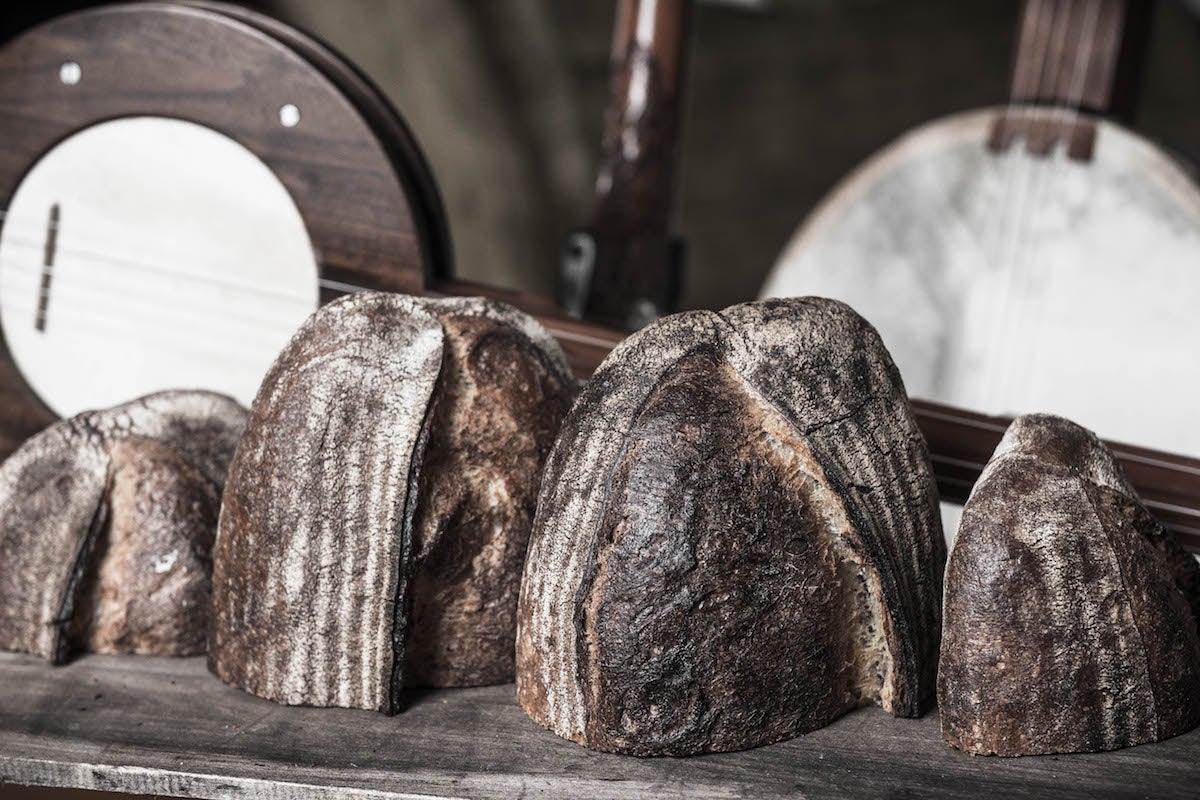 Creating the perfect loaf from just flour, water, yeast, and salt — with a burnished mahogany exterior and airy crumb — is both wildly simple and incredibly complicated. And that's why we love this style of baking. Anyone can do it: it only takes four ingredients and your own two hands! And yet, despite the ease of executing it, it takes practice and time to hone your skills.
Artisan bread baking is a lifelong pursuit. You never stop learning or experimenting. There are always ways to change up your method: push the boundaries of fermentation and hydration, practice new scoring and shaping techniques, experiment with the world of whole grains and freshly milled flours, and play around with incorporating other flavors into your loaves.
So break out the bread flour, dust off your brotform, and ready your starter. Join us as we practice the art of creating something real and tangible, something both ephemeral and enduring, something timeless and timely, with our own hands. Join us for a loaf … or a lifetime … of artisan bread. 
Let us know in the comments below what topics you'd love to see covered as we bake!
Photos by Martin Philip
Jump to Comments