At King Arthur Baking Company, we believe in using the power of baking as a force for good. We believe that baking can make a difference — for people and for the planet. We believe in more than just profit. We believe that we have the ability to lead by example and to affect change in small ways and on a broad scale.
Those beliefs are an integral part of our company's mission. And they're not just words on a page for us — they've driven us to find new and lasting ways to create positive change and spread the joy of baking, like our Bake For Good kids program, our commitment to volunteering, our baking school scholarships, and our latest initiative: For Goodness Bakes.
For Goodness Bakes was born out of our desire to support bakeries as they face the unprecedented challenges presented by the global COVID-19 pandemic. Bakeries are struggling. Many are having to close their doors temporarily in response to a lack of business, as well as health and safety concerns for both employees and customers, or they're fighting to stay afloat. We wanted to find a way to give back, and to give back immediately.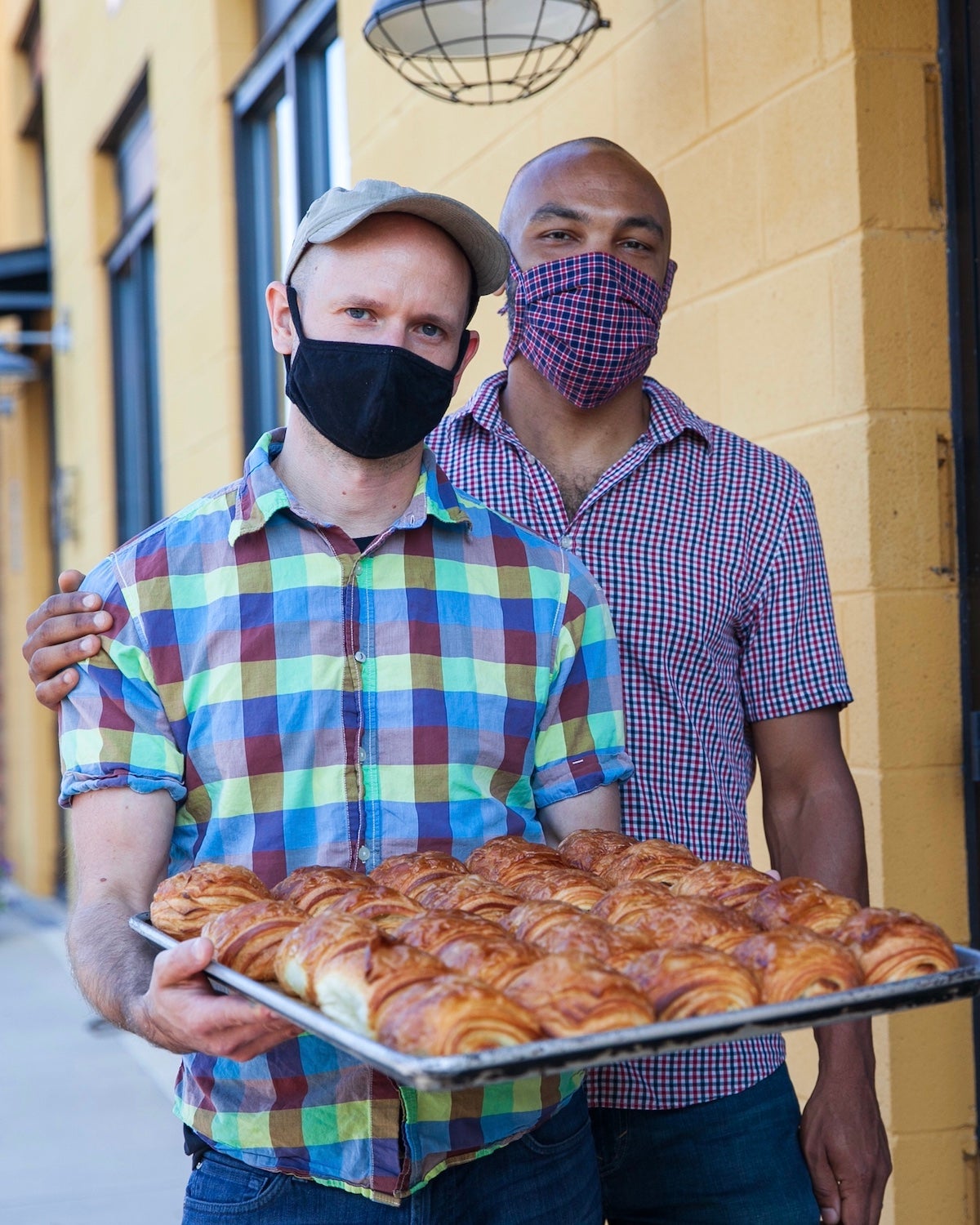 As the pandemic began to spread and quarantine took effect in March, we sat down to brainstorm solutions. Inspired loosely by the model of World Central Kitchen — José Andrés' non-profit that feeds the hungry in the wake of natural disasters — we came up with the For Goodness Bakes program.
Here's how it works: We work with each bakery to purchase baked goods, which they donate to a local organization of their choosing. The benefits are numerous: The bakery gets financial support, their employees get to work, and the baked goods go to people in need.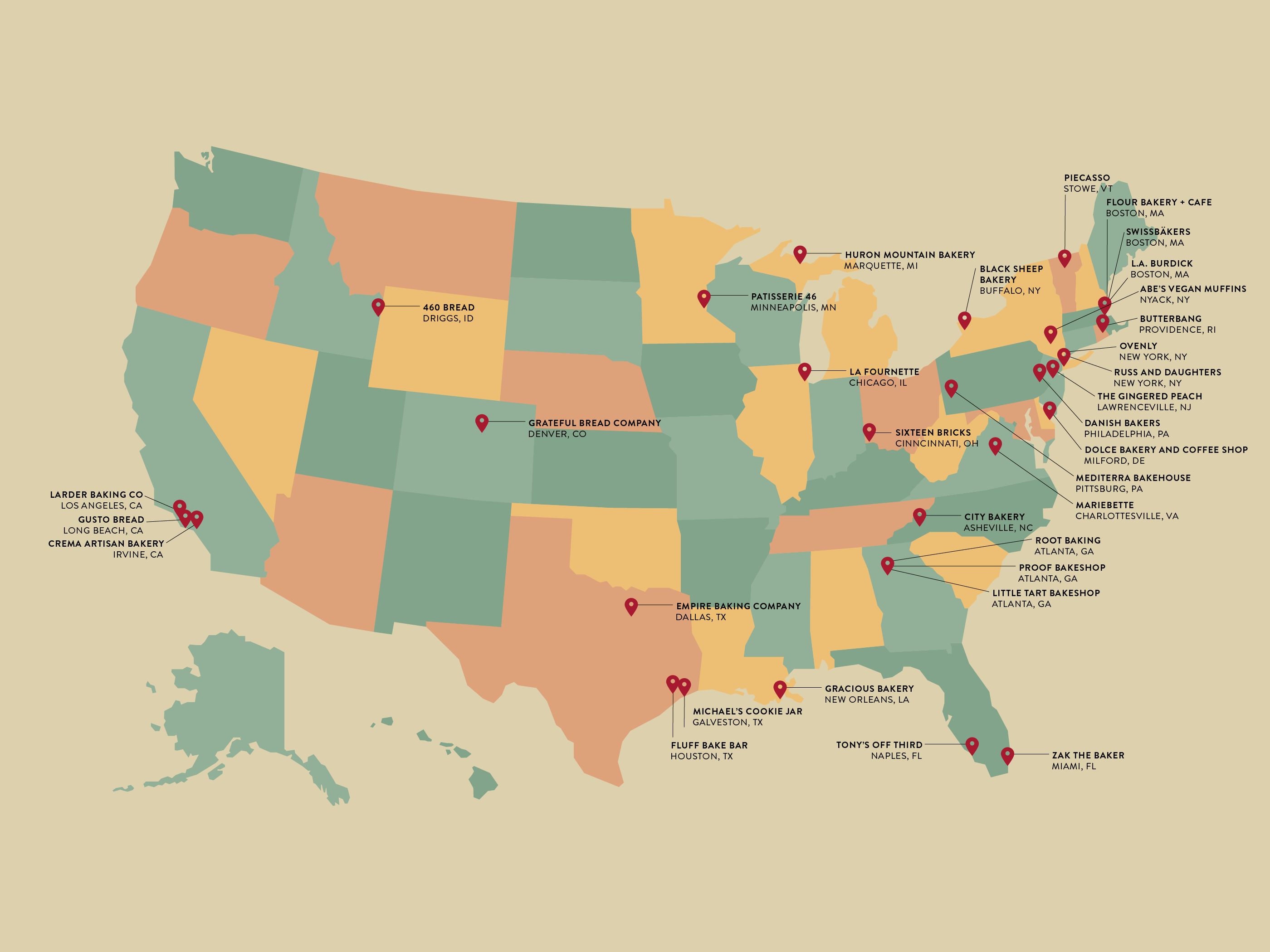 The model is particularly effective as it allows us to reach areas far beyond our own physical location in Vermont. We've had bakeries participate all around the country — from Colorado to Texas to Delaware and beyond — giving back to charitable organizations in far-reaching areas.
Each bakery can choose which organization will receive their baked goods — examples have ranged from homeless shelters to AIDS task forces to Meals on Wheels to unemployed service workers and many more.  Since March, we've had 34 bakeries participate in 18 states, and the numbers keep growing.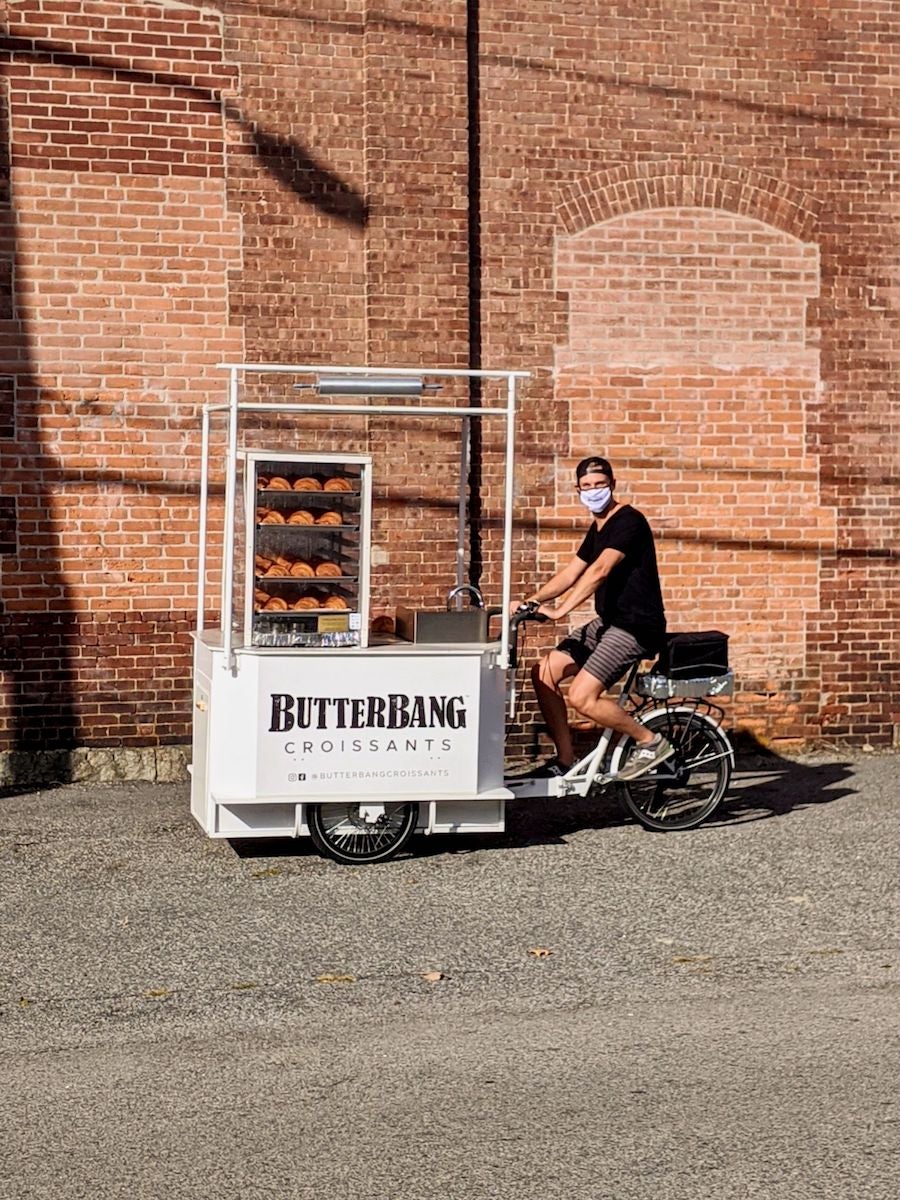 The stories from the For Goodness Bakes program have been a bright light during these past months. La Fournette Bakery in Chicago received a donation from our program and explained the impact: "Since the beginning of the pandemic, we have tried to actively support first responders and people in need. Even if our ability to help is limited, it's important for our whole team to show love and empathy! We started to bake breads for Mom's Kitchen, an organization providing free food in the South Side of Chicago, with their very cool 'Love Fridges' that allow people inside the community to take what they need. We'll donate more than two thousand breads, rolls, and buns to the team behind this great initiative."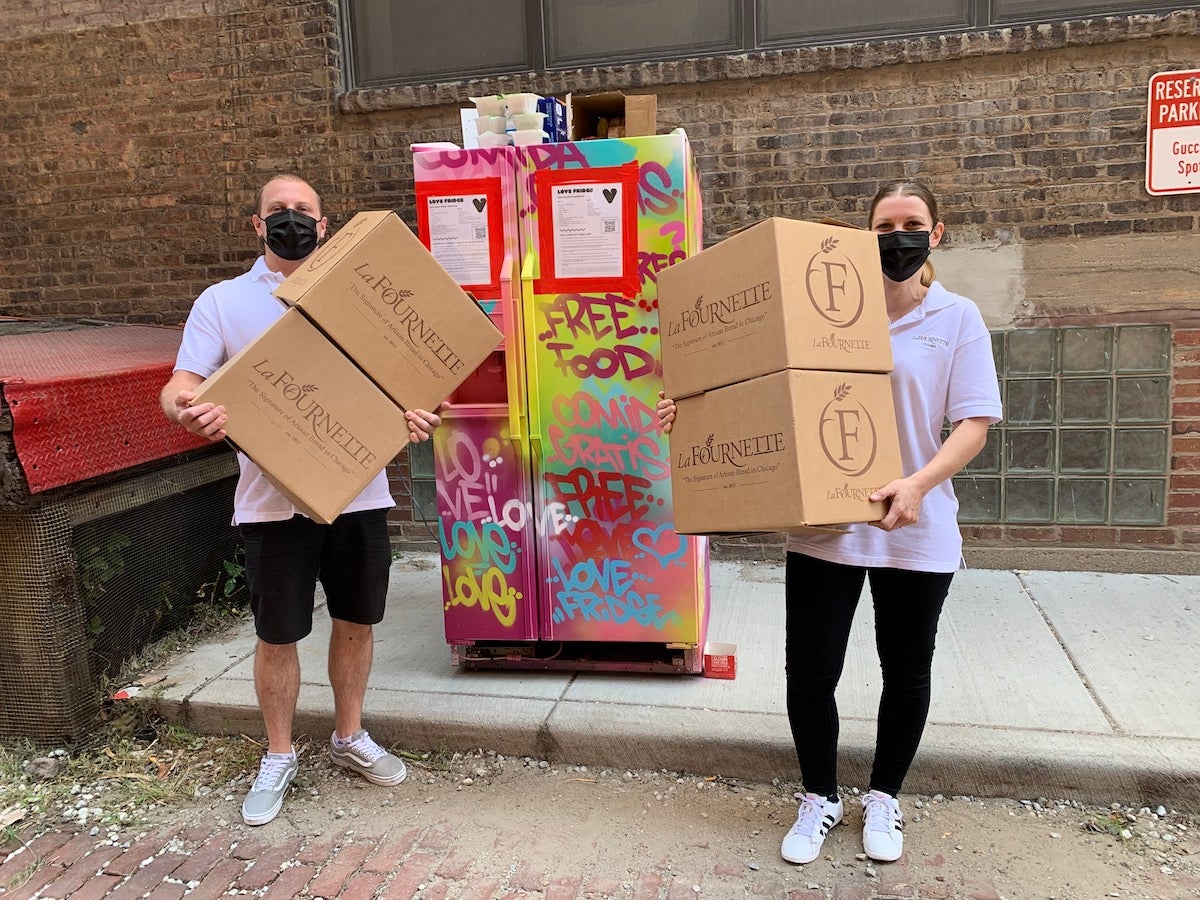 Every little bit counts. Even smaller contributions from bakeries with less capacity are incredibly meaningful within their communities. Take Piecasso in Vermont, which used their funds to donate 100 pizzas to doctors, first responders, and a local senior center.
Peekskill, New York-based Dam Good English Muffins, meanwhile, donated 167 bags of their vegan sourdough English muffins to Caring for the Hungry and Homeless of Peekskill; they shared that they are "proud to be able to do what we can in our community to help alleviate hunger."
Bakeries are an integral part of the fabric of local communities, and they're well-equipped to understand where help is needed. 
Black Sheep Restaurant in Buffalo, New York donated portions of their sales through the For Goodness Bakes program to a local public school to help provide lunches, as well as to African Heritage Food Co-op — their donation is a response to what they consider the most pressing needs right now.
Black Sheep co-owner Ellen Gedra explains why they chose both recipients: "Originally our donation was simply meant to help those affected by COVID. Our first thought was to the children around Buffalo who depend on school lunches, sometimes for the majority of their food for the day. With the overwhelming outcry from the nation and globe, we realized that this donation was also in support of Black lives. We live and work in a community of all colors, and we realized it is not enough anymore just to say we are not racist; we must take action. We are dedicated to showing our continued support for all humans. We really just wanted to help."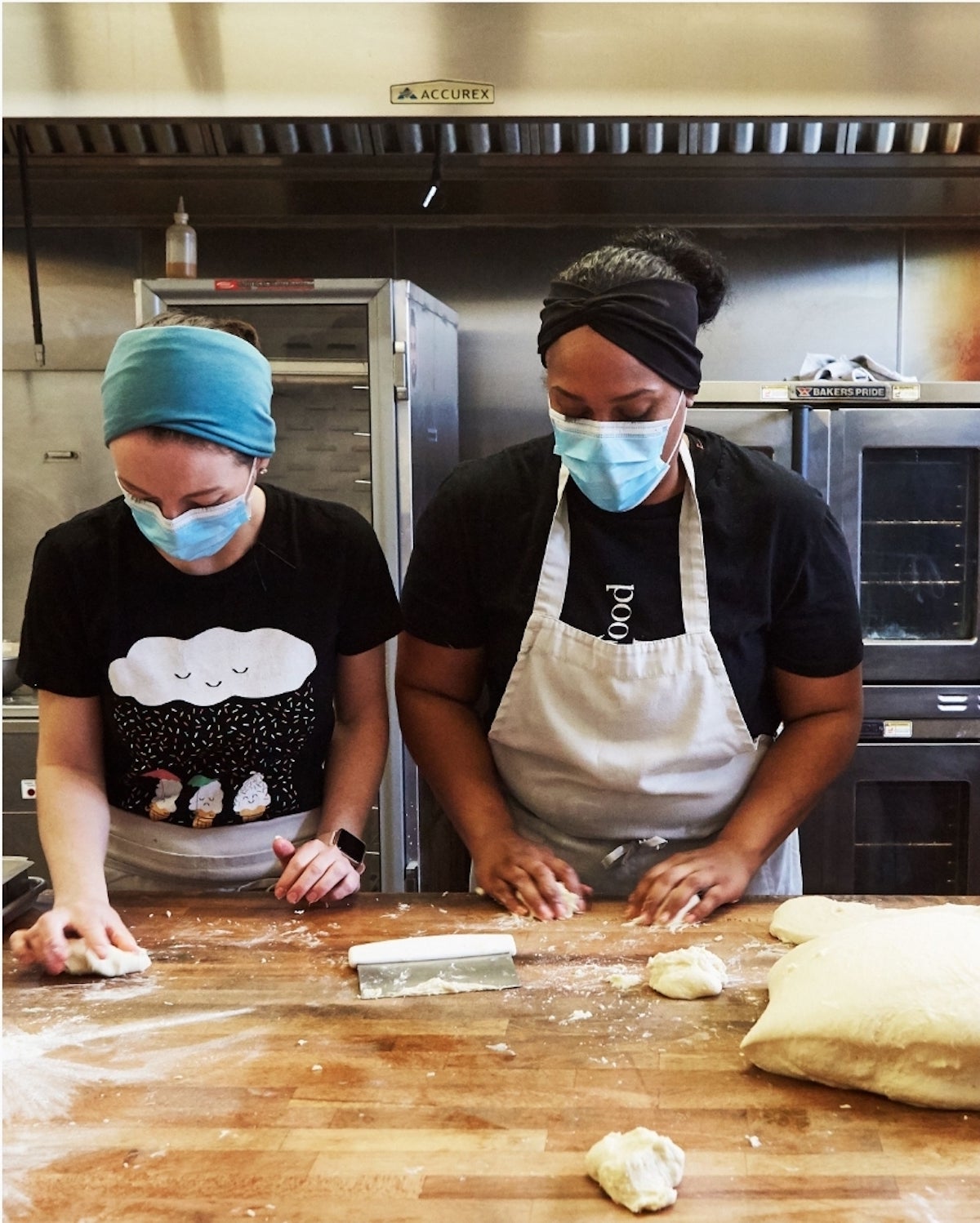 These are just a few of the incredible acts of generosity that For Goodness Bakes has enabled. Boston's famed L.A. Burdick Chocolate donated cakes to the staff at Boston Health Care for the Homeless. Michael's Cookie Jar in Houston brought hundreds of cookies to local preschoolers through the non-profit Kids' Meals. Flour Bakery in Boston baked focaccia for Women's Lunch Place and Pine Street Inn, two non-profits working to fight homelessness.
The Gingered Peach in New Jersey donated to a local soup kitchen. Atlanta's Little Tart Bakeshop baked for Loaves & Fishes, an organization serving the homeless. Dolce Bakery in Delaware baked cinnamon bread for homebound senior citizens, as well as strawberry granola bars and sugar cookies for the children and employees at the local Boys & Girls Club, which pivoted to operate as an emergency childcare facility for children of essential employees.
We set aside an initial budget for the program, but the response has been so overwhelmingly positive that we're going to keep going! If you know of a bakery that would be a wonderful candidate for a donation, please comment here and let us know.
These are difficult times, and we're lucky to be in a position to use our profit and influence for the greater good. Baking connects us, and builds community and joy — it always has and it always will. That knowledge underpins everything we do, and it's the foundation and inspiration for our For Goodness Bakes program.   
Jump to Comments