Our website is full of exceptional recipes, whether it's a showstopper like our Chocolate Mousse Cake with Raspberries or a simple classic like our Blueberry Pancakes. You've probably made more than a few. You might even have some bookmarked as favorites that you return to again and again. Part of what makes a recipe good is your own personal taste (say you prefer a chewy chocolate chip cookie instead of a crisp one). But the most important element of a great recipe is that it's well-written and well-tested.
Sounds easy, right?
In fact, it takes a lot of work — and that's where our test kitchen team comes in. Their delicious (but challenging) job is to both test existing recipes and to create new recipes.
Whether it's a new recipe or one we're revisiting, all of our recipes go through a rigorous testing process — multiple bakers make them, give feedback, and tweak them as needed until they meet our standards.
Molly Marzalek-Kelly, a Senior Recipe Tester, has exactly this job. On any given day, she might be working on creating a new recipe from scratch, vetting a recipe from an outside contributor, or retesting an existing recipe based on reviews and feedback from all of you, our baking community.
For a peek behind the scenes and insight into how our recipes become so bulletproof and reliable, let's take a look at a day in Molly's life. Last month, she was in the test kitchen working on developing a completely new recipe for a chocolate cake to showcase our Keto Wheat Flour.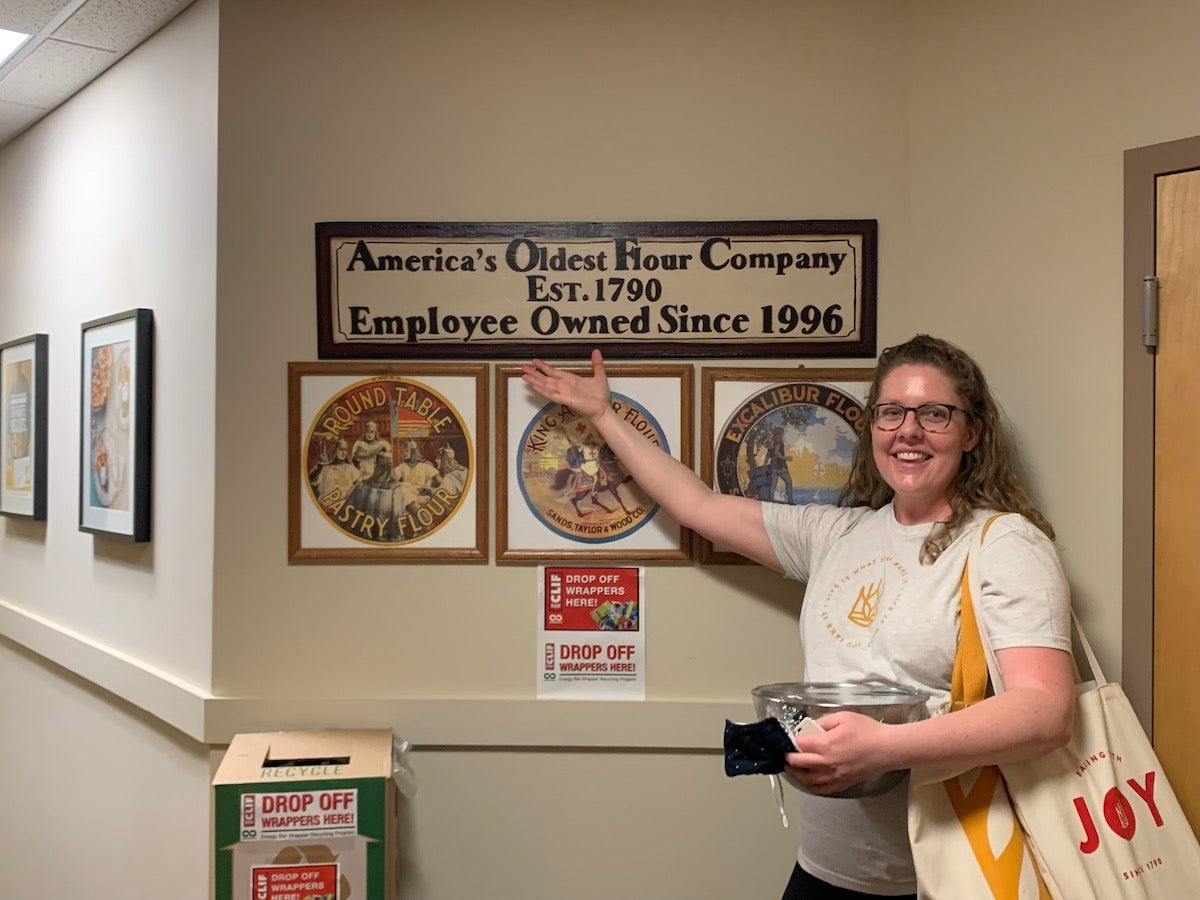 When Molly was tasked with creating this recipe, she started in a logical place: by looking at traditional chocolate cake recipes made with all-purpose flour. But it wasn't as simple as swapping in Keto Wheat Flour — the results weren't exactly what she wanted, and she guessed the cake needed more structure and more moisture.
"The goal was to land on a cake that had a strong chocolate flavor, full-bodied texture, nothing too dry or crumbly; really something that tasted like cake that would make people stop and think, 'Wait, this is keto-friendly?'" says Molly.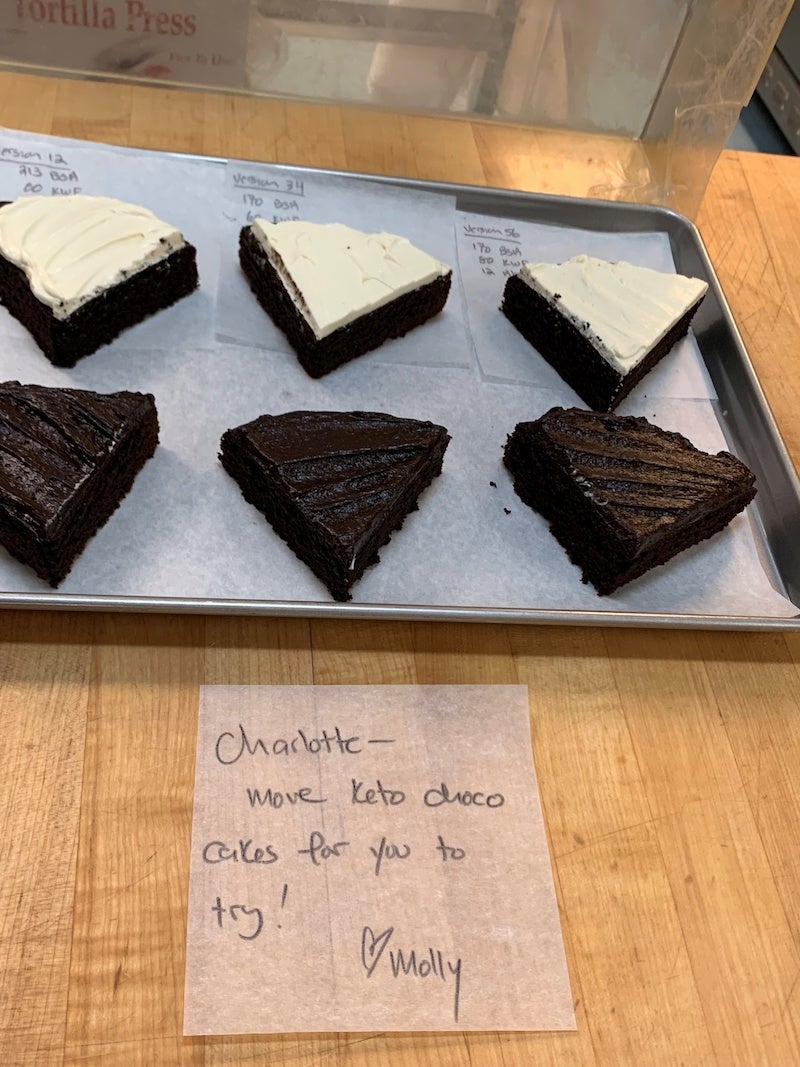 The birth of a recipe
As a recipe tester, Molly's mind never turns off entirely — she's always thinking creatively, and sometimes the lightbulb moment comes outside of the office. With this chocolate cake recipe, she ended up with a surprising solution: "One day on my morning commute, it occurred to me to change gears entirely and start with an already-tested-and-approved keto-friendly brownie recipe, then tweak it to make it more cake-like — and bingo! It worked!"
Once she had a new plan, she started the heavy lifting of testing the recipe, changing one thing, testing again, tweaking again, and so on.
On a single day, she might bake the same cake three or five or even a dozen times, as she hones in on the differences changing a single ingredient or method can make.
"Most recipe development projects are similar in the fact that they ask the same question: What changes, no matter how small (even a tablespoon of almond flour), might improve the outcome of this recipe? Sometimes what I think will improve a recipe falls flat, and sometimes a change I didn't think would make a difference is enough to push the recipe from good to great," Molly explains.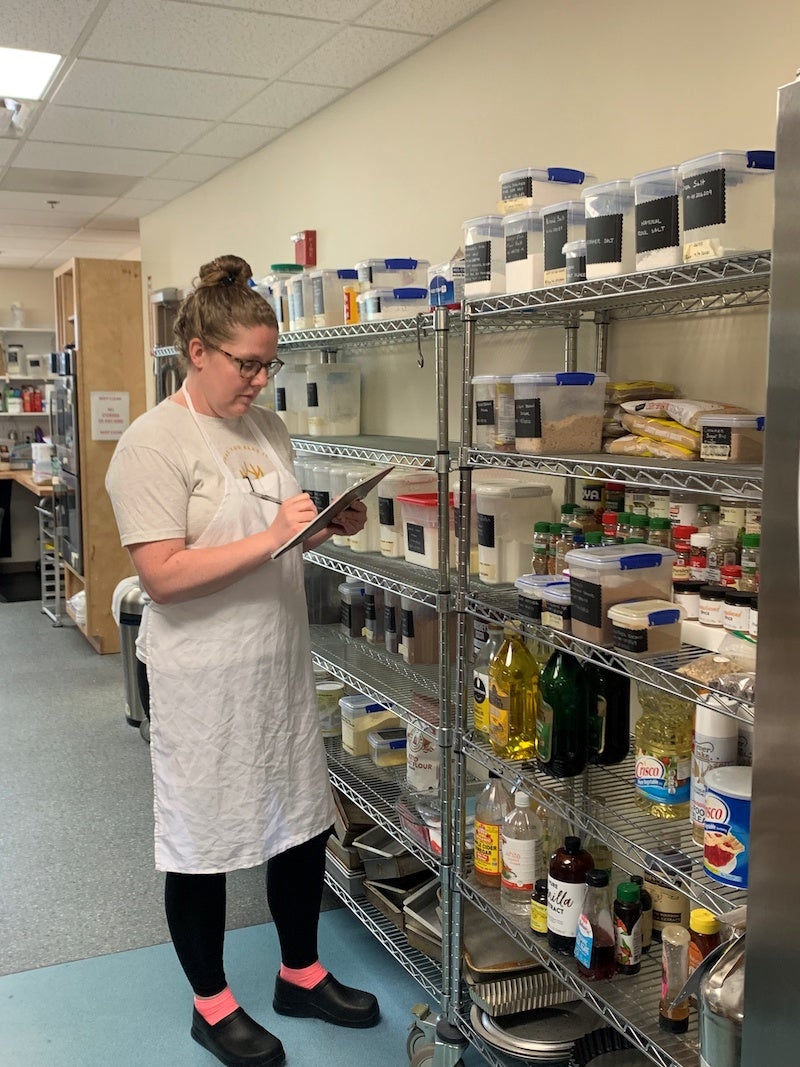 A day in the life (with cake!)
Her days start with setup: Planning and ordering ingredients for future testing, prepping and scaling ingredients for the day's work ahead, and organizing her space. (Recipe testers are masters of organization!)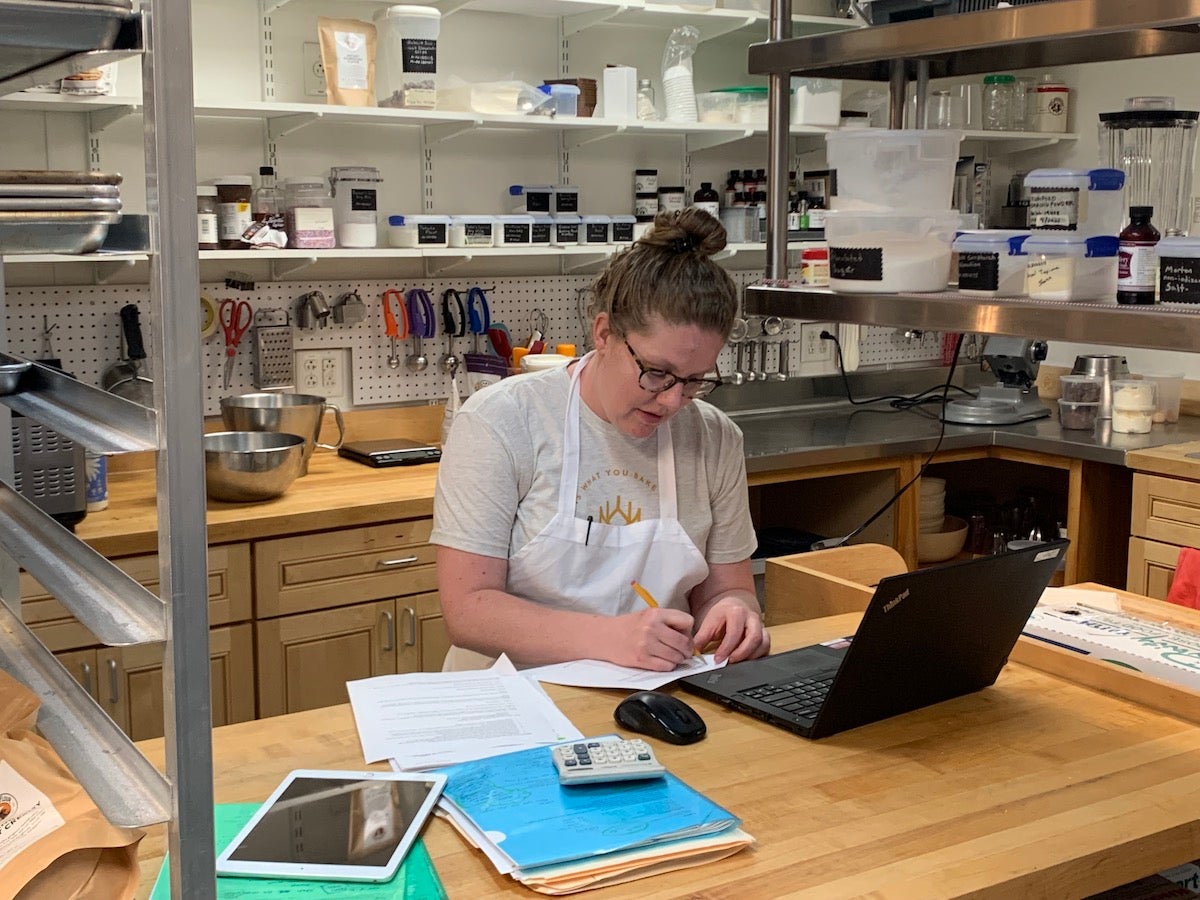 With this amount of baking, there's a lot of dishwashing to be done. We compost whenever we can, and with different bakers working on different projects, it's essential that everyone keeps the kitchen well-maintained and tidy.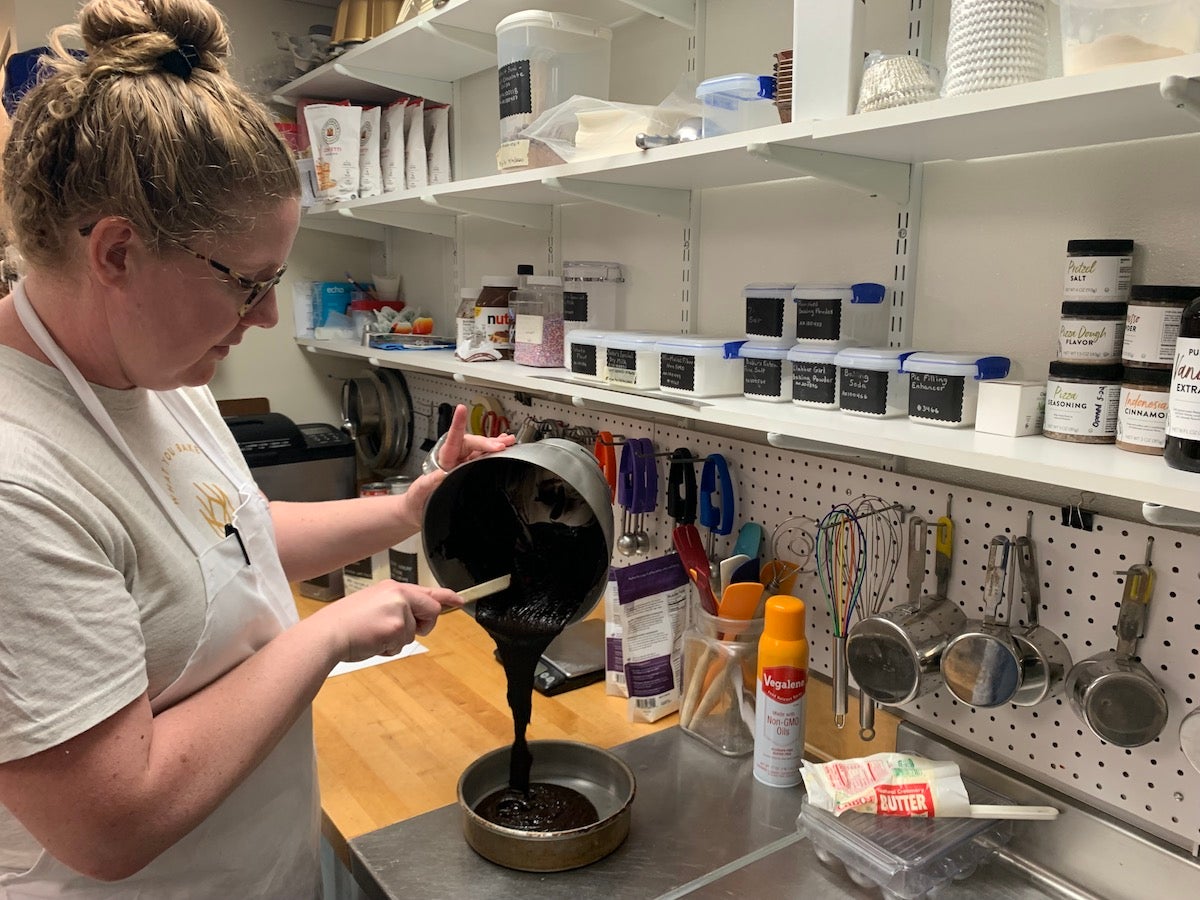 Molly mixes cake batter and bakes batch after batch, carefully noting the differences between each. She snaps photographs of the various cakes and takes copious notes to share with the rest of her team, jotting down what worked and what didn't.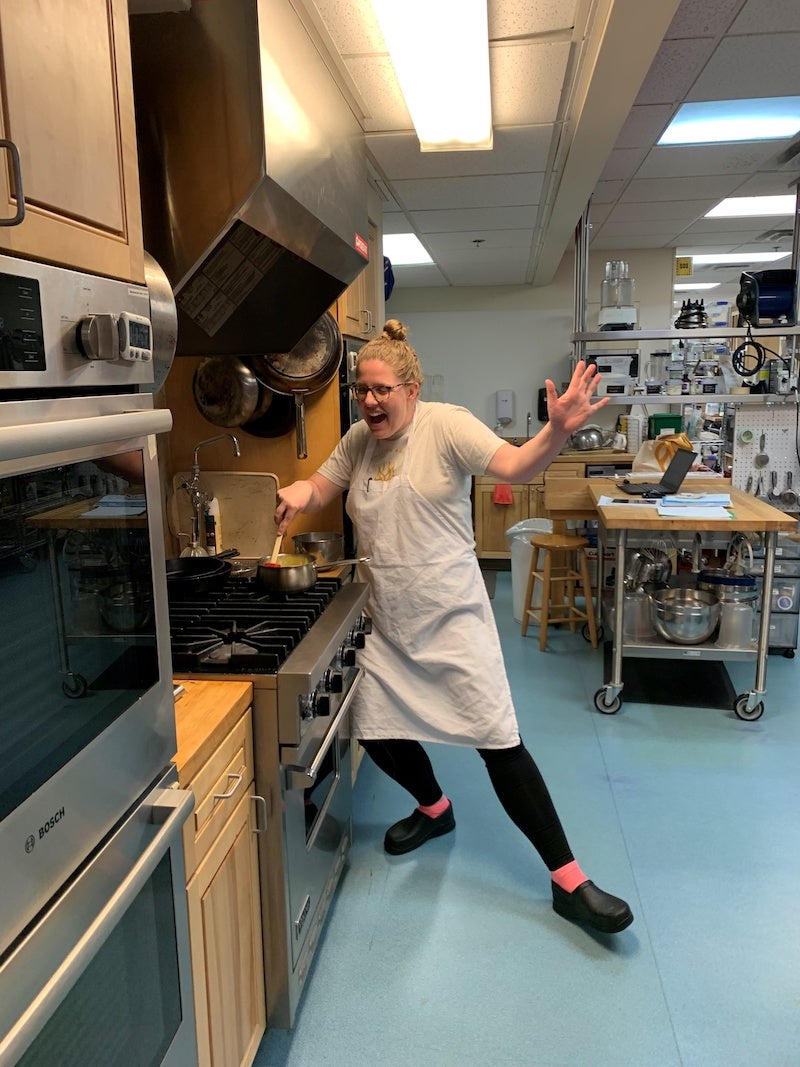 She uses all of this information to refine the recipe to a point where it's just right. "Through testing, I found that we needed more eggs for structure. Landing on the addition of almond flour was a game-changer in keeping the cake moist," Molly notes. And once the cake is almost perfect, she and her team assess and re-assess.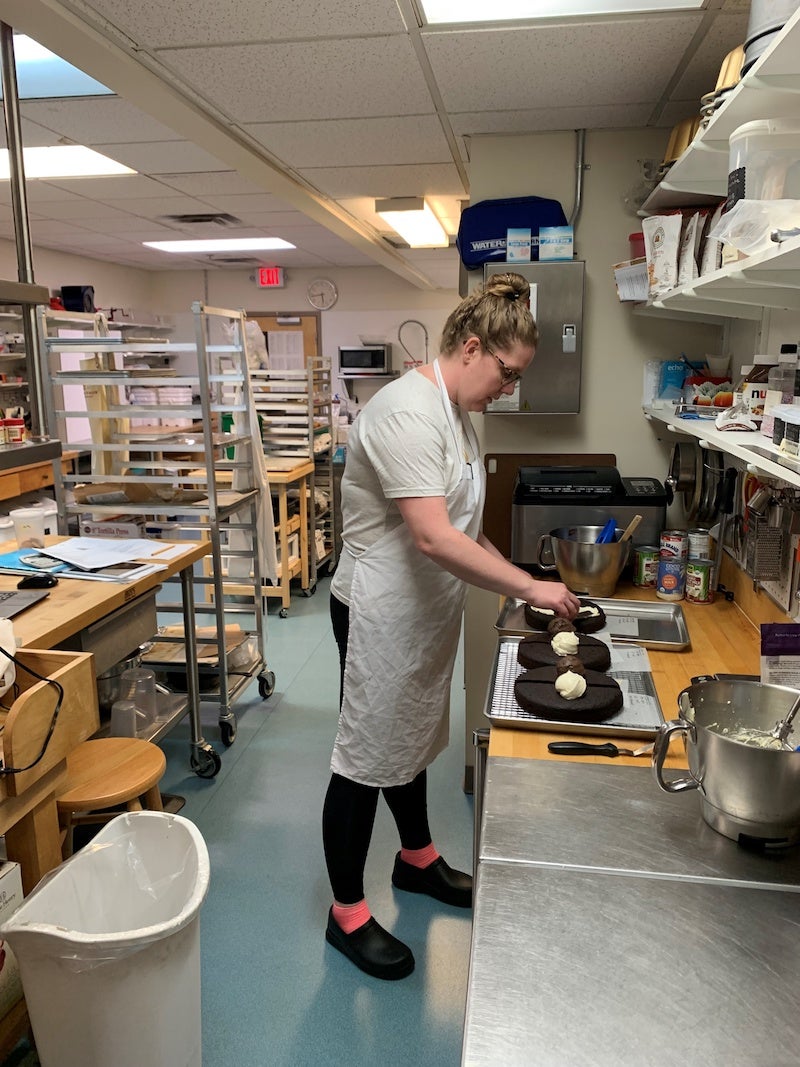 Her final versions all focused on dialing in on the specific amounts of three major ingredients: Keto Wheat Flour, almond flour, and Baking Sugar Alternative. "We wavered between 1/2 cup and 2/3 cup of Keto Wheat Flour, almond flour was between 2 tablespoons and 1/4 cup, and for the Baking Sugar Alternative it was down to 1 cup or 1 1/4 cups," she explains.
These seem like very small changes, and they are. But trying all of the options and landing on the combination that yields the best result for any baker is the core of what our recipe testers do. "Our team is constantly chasing those small changes and I think it's our dedication to see 'What would happen if…' that really contributes to all our recipes being recipes bakers can rely on, again and again."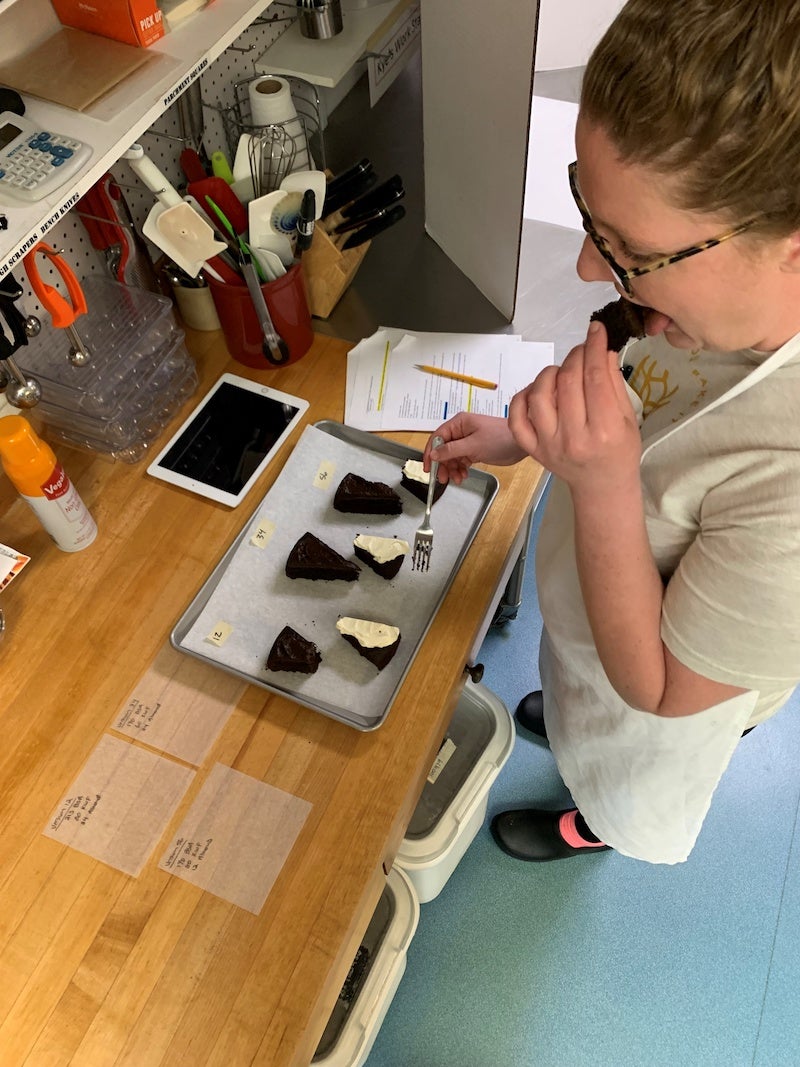 And in the process, they sample a lot of chocolate cake! After multiple trials, Molly finally landed on just the right ratio of ingredients to yield the ideal Keto-friendly chocolate cake, and left her results for the other test kitchen team members to taste and approve. 
Give the recipe a try to taste the results of all that hard work and hours of testing — or take a look at other newly created recipes from our test kitchen team.
Cover photo by Liz Neily; all other photos by Rebecca Marzalek-Kelly.
Jump to Comments