There's no shortage of baking mixes available on grocery store shelves. But not all of them are created equal. Pick up a few different brownie mixes, for instance, and you'll get several brownies that vary wildly in taste and texture.  
What sets baking mixes apart is the quality of ingredients, plus the exact mix of those ingredients carefully concocted in one bag. At King Arthur, one small but mighty team of talented bakers works diligently to produce each one of our baking mixes. And though these mixes are designed to make baked goods quickly and conveniently, they actually take an incredibly long time to craft.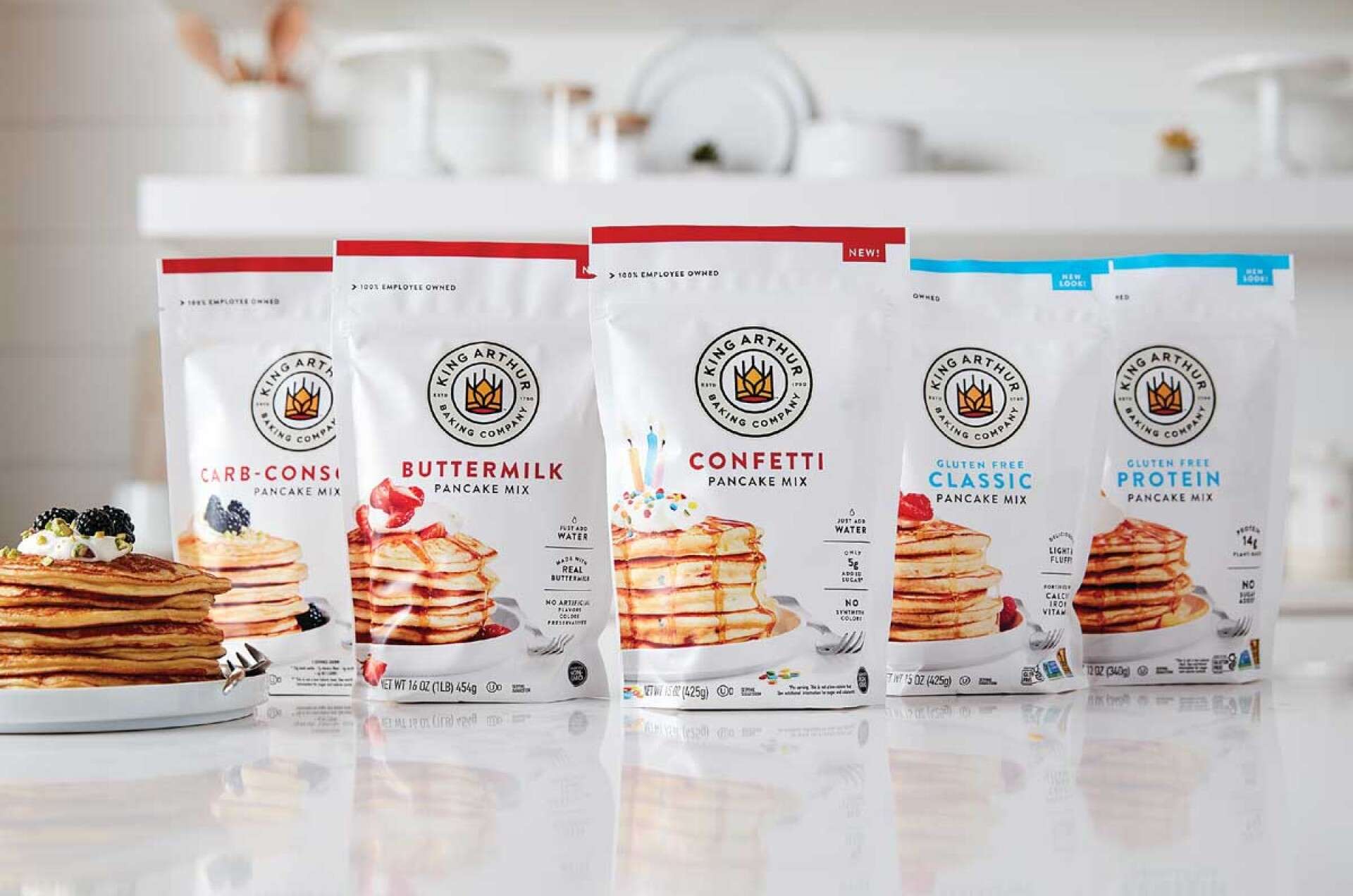 Take, for example, the new mixes that are part of our recently debuted pancake line. Since most are just-add-water mixes, the goal was to yield a flavor that tastes "just as good as all the extra work of adding milk, butter, and eggs," according to Research and Development (R&D) team member Frank Tegethoff. That task proved daunting: It took the three-person team over four months to produce these mixes.
Why did it take so long?  
"We've never done a just-add-water mix like this," explains Frank. The goal was to make delicious pancakes that didn't need added milk, eggs, or oil. They had to be easy to measure and mix, prepared in one bowl, and most importantly, taste amazing. "We're all about the flavor," says Frank.
There was also the added challenge of specific dietary requirements for certain mixes, like keeping sugar levels low in confetti pancakes so they'd be kid-friendly or staying within the low-carb guidelines of the carb-conscious mix.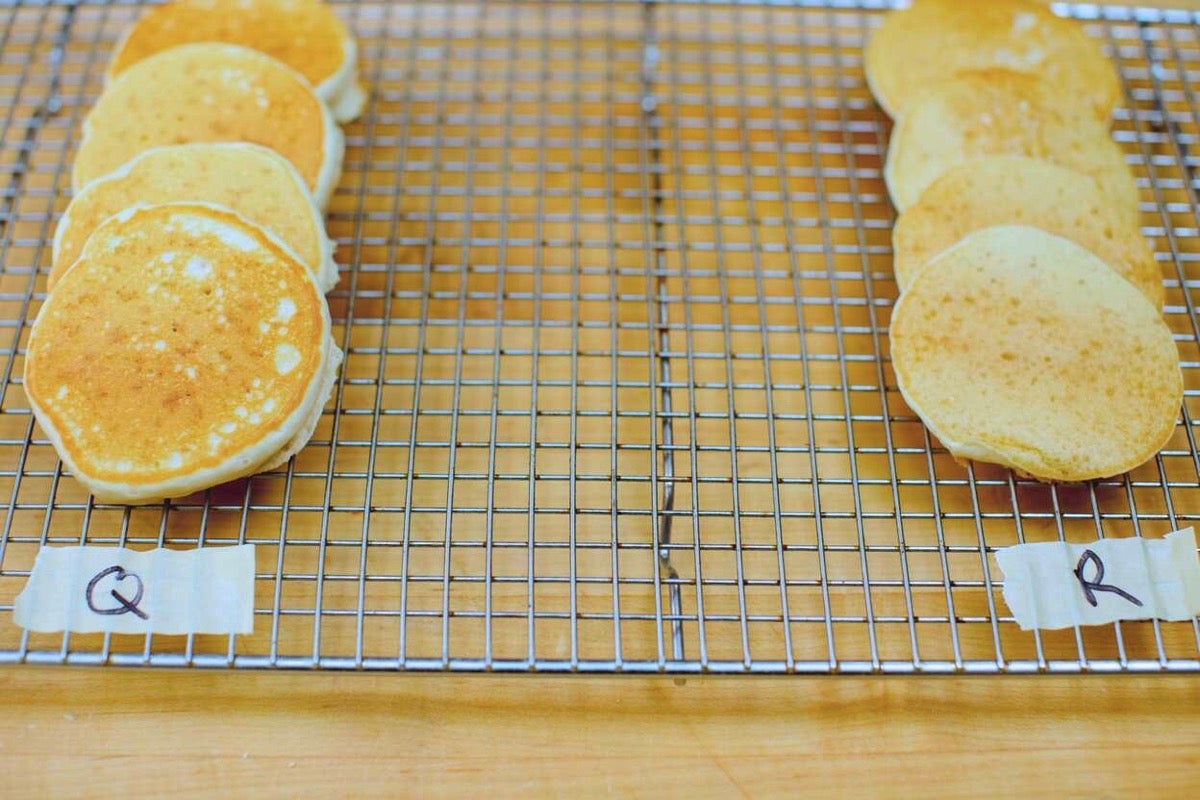 Those challenges resulted in a lot of failed test pancakes.  
"Some of these pancakes were so thin, you could see through them," recounts Frank. "They ran out like syrup on the griddle." Other attempts were "thick and puffy but snapped like a saltine cracker." Needless to say, not ideal.  
So how exactly did they make these mixes? 
Developing the new mixes took a blend of creativity and determination (not to mention a willingness to fail). "There were dozens and dozens of tests that went horribly wrong," says Frank.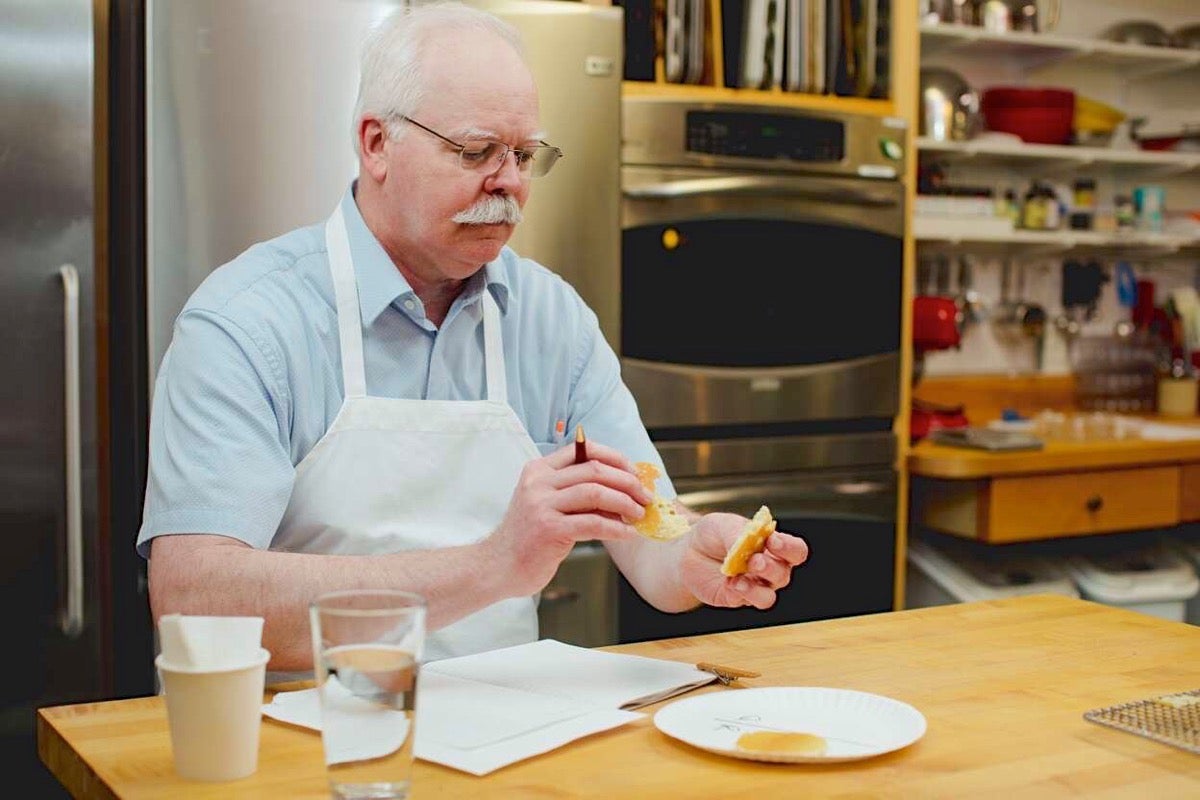 The team would come in every day, make a batch of test pancakes based on their latest formula, then sit down for a morning tasting to evaluate the results. They took any findings from that tasting to make additional tweaks, then sat down again for a second testing in the afternoon. After making notes, they returned the next day to start all over again, eating pancakes twice a day, every day, for months on end.  
At times, the testing process was so precise that the bakers were changing ingredients gram by gram to see how the final product would be affected. Even the tiniest tweak can make a difference. The calculations were so specific that the team had to develop brand new spreadsheets to track these minute numbers during testing. As Frank likes to say, "Baking is math, but it's a lot of technology as well."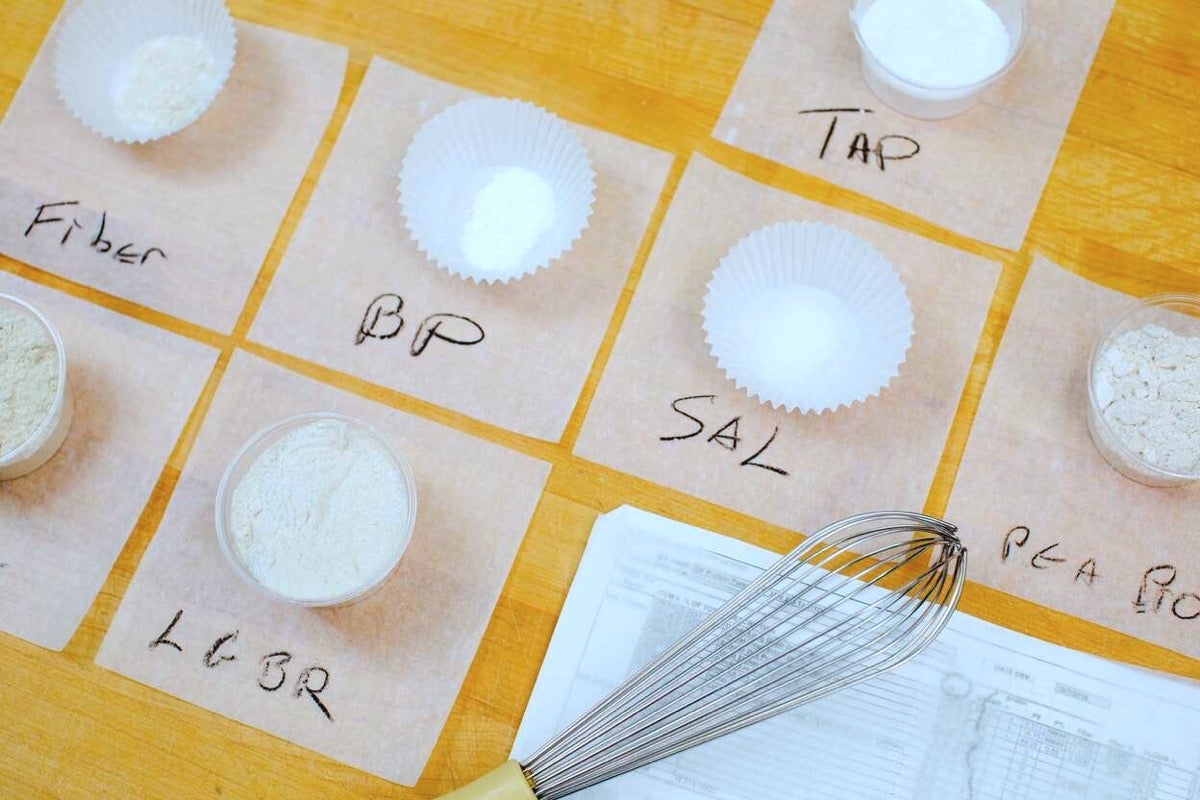 Some changes were small, like dialing in just enough vanilla to provide sweetness in the confetti pancake mix without needing more sugar. Others were more difficult, like identifying the right plant-based protein to use in the gluten-free protein pancakes.  
Delicious plant-based proteins are rare, and the team tried "so many different ones," says Sue Gray, Director of R&D. Frank explains that they ended up reaching beyond their test kitchen to consult various protein manufacturers in their network, asking for advice and recommendations. The eventual winner was a refined pea protein; according to Frank, the more refined the protein was, the paler in color and milder in flavor — in other words, perfect for pancakes.   
In the end, though, there was one true key to success. "The 'aha moment' for me came when I was working on the carb-conscious mix," Frank says. "I had been pounding away on it and wasn't making any progress. So I passed the project off. Another developer tried using fat in different ways, and within a week, we had something testable." His biggest takeaway: "This is why we work as a team."
It was a special moment for the whole team when they received and tested the final mixes, resulting in pancakes that turned out exactly as they'd designed. It took months of work, but seeing that effort come together in a mix customers across the country can now enjoy was worth it for the whole team. 
These new pancake mixes are currently available on our website, as well as in select supermarkets nationwide. Consult our product locator for exact locations.   
Photos by Two of Us Photography, unless otherwise noted.
Jump to Comments