Ask anyone at King Arthur what's most special about the company, and they'll likely cite the fact that we're 100% employee-owned (followed closely by the monthly free bread perk and endless baked goods!).
Employee ownership means that King Arthur Baking Company is structured through an Employee Stock Ownership Plan (ESOP). After their first year of work, each employee-owner (EO) begins to accrue stock in the company, an amount that increases over time. It's a pretty neat retirement plan, as well as a way to ensure that every person at King Arthur has a stake in our success. As employee-owners, we also receive a portion of the company's profits each year as well. So the more successful we are at serving our customers, the more successful we each become. It's a win-win! (If you want to learn more about why employee-ownership matters, check out our blog post here.)
King Arthur is our shared community. Everyone has a voice because we're all part-owners.
Participation is woven into the fabric of the company, and listening to this chorus of voices is a big part of what makes King Arthur such an empowering place to work. "Being part of an employee-owned company means that there's an underlying sense of trust between EOs," says Associate Recipe Editor Kye Ameden. "It means that you're peers with all the other EOs, no matter what their title is or their authority — everyone's voice is respected and appreciated."
Our Vice President of Corporate Social Responsibility and Sustainability, Suzanne McDowell (with 20 years at King Arthur under her belt!) echoes this. "The spirit of employee ownership is togetherness; what drives businesses like ours towards success is the understanding that we can be stronger together than we are individually. Employee ownership relies upon the notion that every individual voice matters, and that every single voice is heard."
So who are those voices? You might see some of our names on our blog or on our social media channels. You might have read about our co-CEOs in news articles, or seen our test kitchen bakers quoted on cooking websites. You might have taken classes at our Baking School and met some instructors. Regardless, we'd like to introduce ourselves even further! 
Get to know us through our favorite recipes 
October is National Employee Ownership Month, and as we celebrate, we wanted you to know a little more about us. After all, spreading the joy of baking isn't possible without all of you. And what better way to show who we are than through our favorite recipes? We hope some of these recipes inspire you to find a new favorite of your own. And as you reach for that bag of flour, think about the joy you're bringing us in supporting the incredible company we continue to build.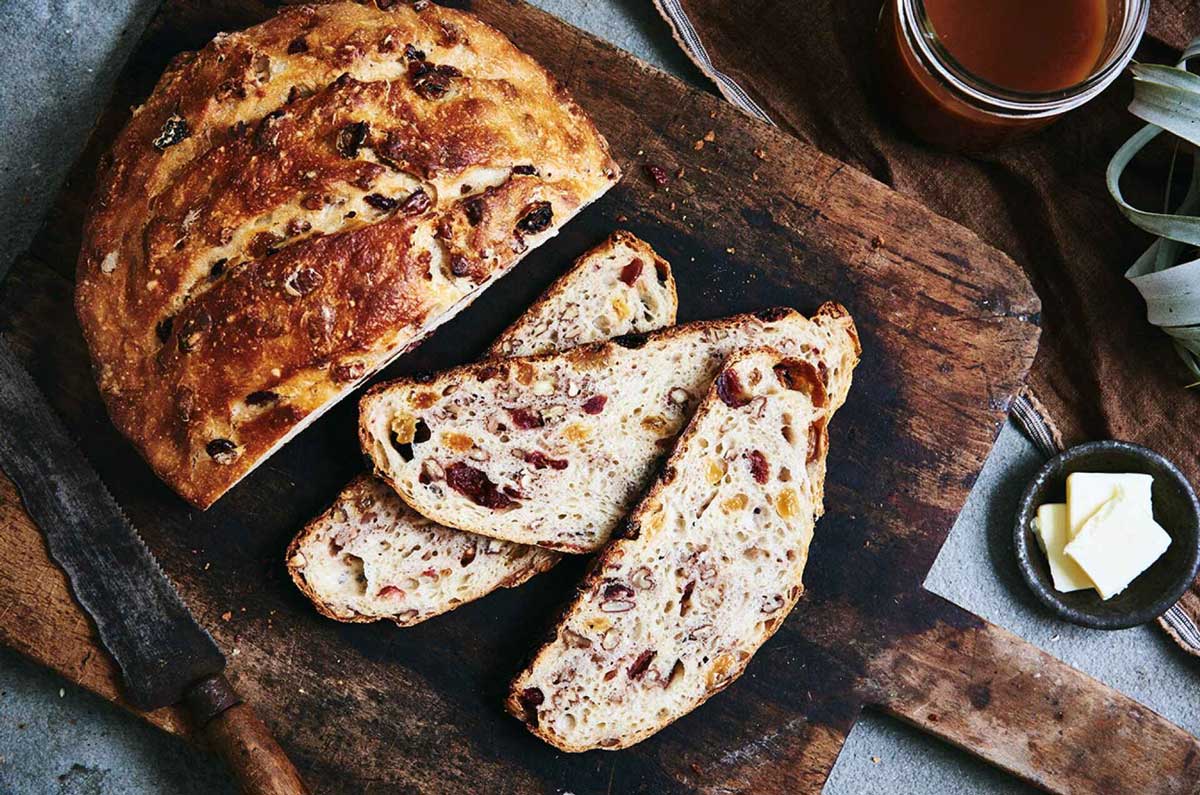 With so many incredible recipes to choose from, it's tough to pick just one. As one of our co-CEOs, Karen Colberg, says, "I'm hard-pressed to pick an absolute favorite because I like to always continue to try new recipes or ones I've never tried. But my current love is our Deep-Dark Fudgy Brownies. The espresso powder adds an extra nuance, and it's always such a crowd-pleaser, which of course brings me the most joy!"
Bill Tine, Vice President of Marketing, loves our No-Knead Harvest Bread. "It's perfect for using as toast and is fairly well balanced, nutritionally, on its own," he says. "Once you get used to it, you can customize to taste and nutrition as the dough holds up to 'add-ins' really well."
Senior Recipe Tester Susan Reid's go-to recipe is our No-Fuss Focaccia. Her pro tip is to add a ton of cheese — and who can argue with that? (An added tip comes from fellow blogger PJ Hamel, who turns batches of this focaccia into "dipping sticks" by cutting it into thin slices and baking them until crunchy, like a savory biscotti.)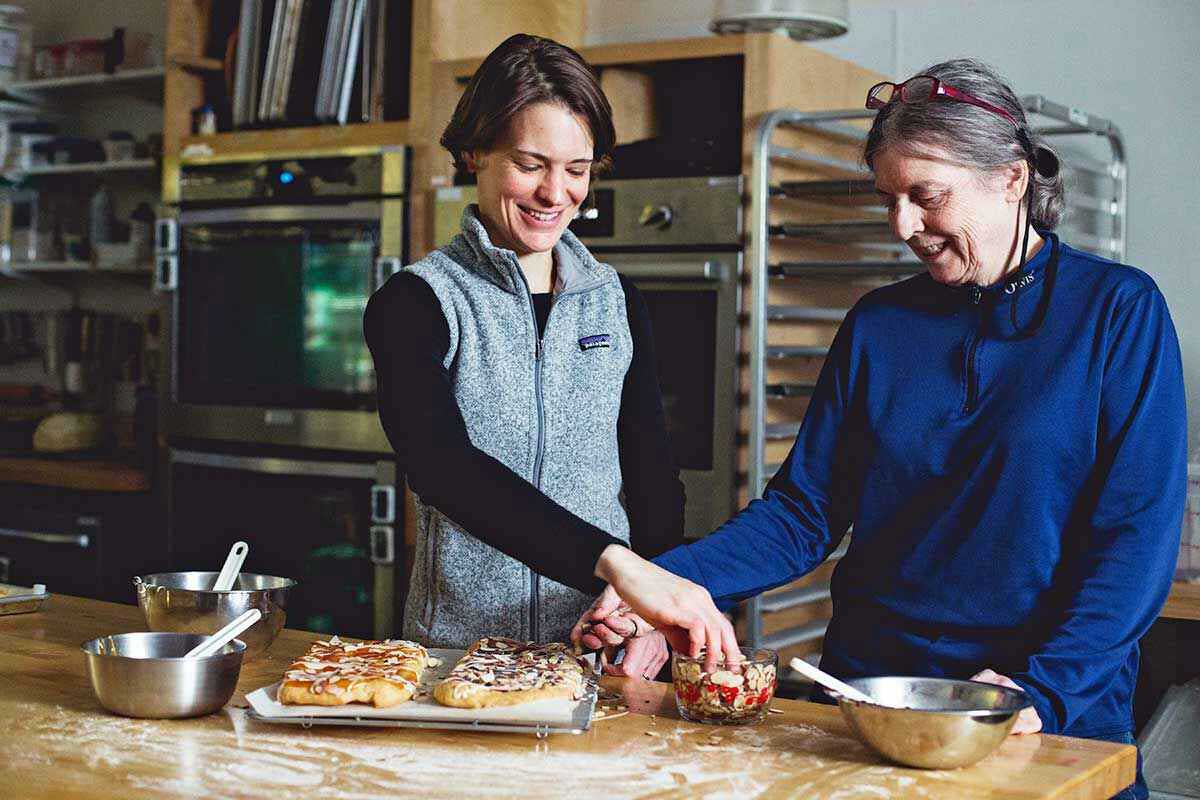 Speaking of PJ, her all-time favorite King Arthur recipe is a humble but exceptional one: Tuscan Coffeecake. As the long-time steward of our recipe archive, it was hard for her to choose: "I feel like the 'mother hen' of our recipe site," she says. "I try to love all of my flock equally, from apple pie to zucchini bread. But just as every mom has a certain child who's most in tune with her soul, I do have certain recipes that speak to me in a special way, and this is one of them."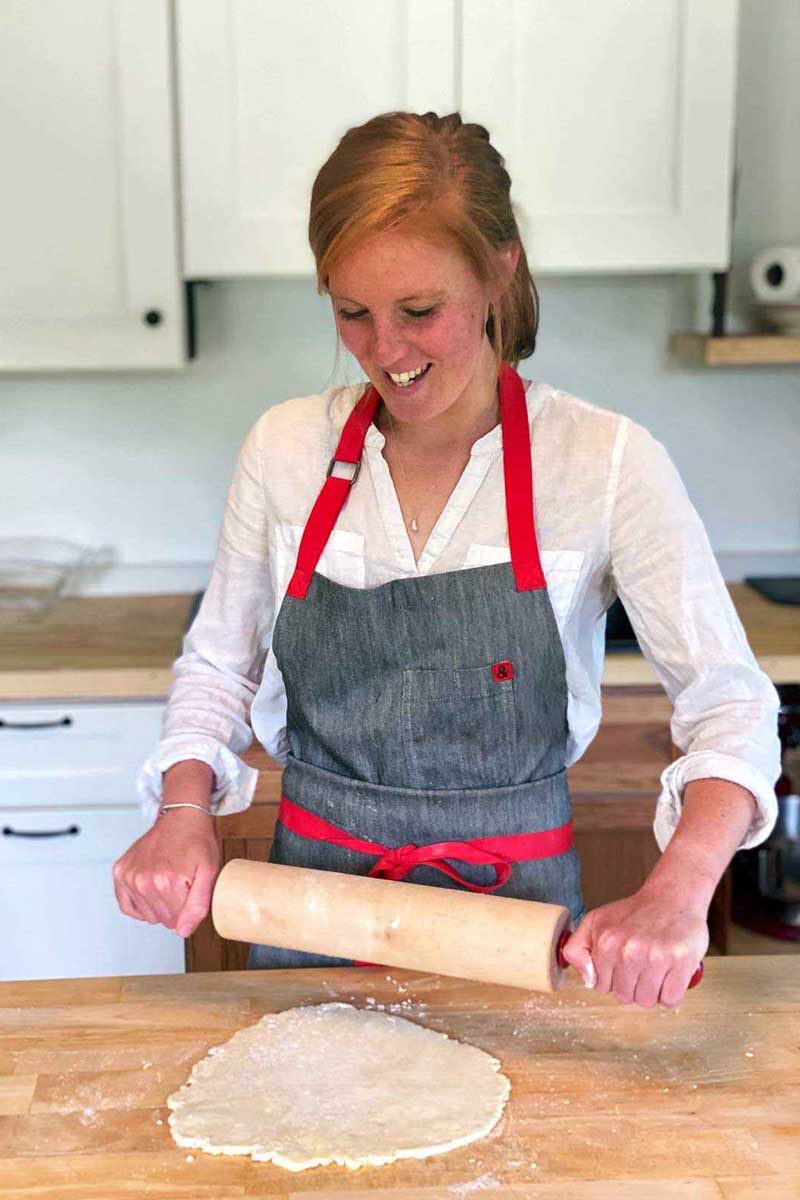 Associate Recipe Editor Kye Ameden has a new favorite this year: our Rye Banana Bread. "It's warmly spiced with cinnamon and cardamom, and the rye adds a delicious nutty flavor. It's moist and chewy and feels healthy but tastes decadent!" she shares.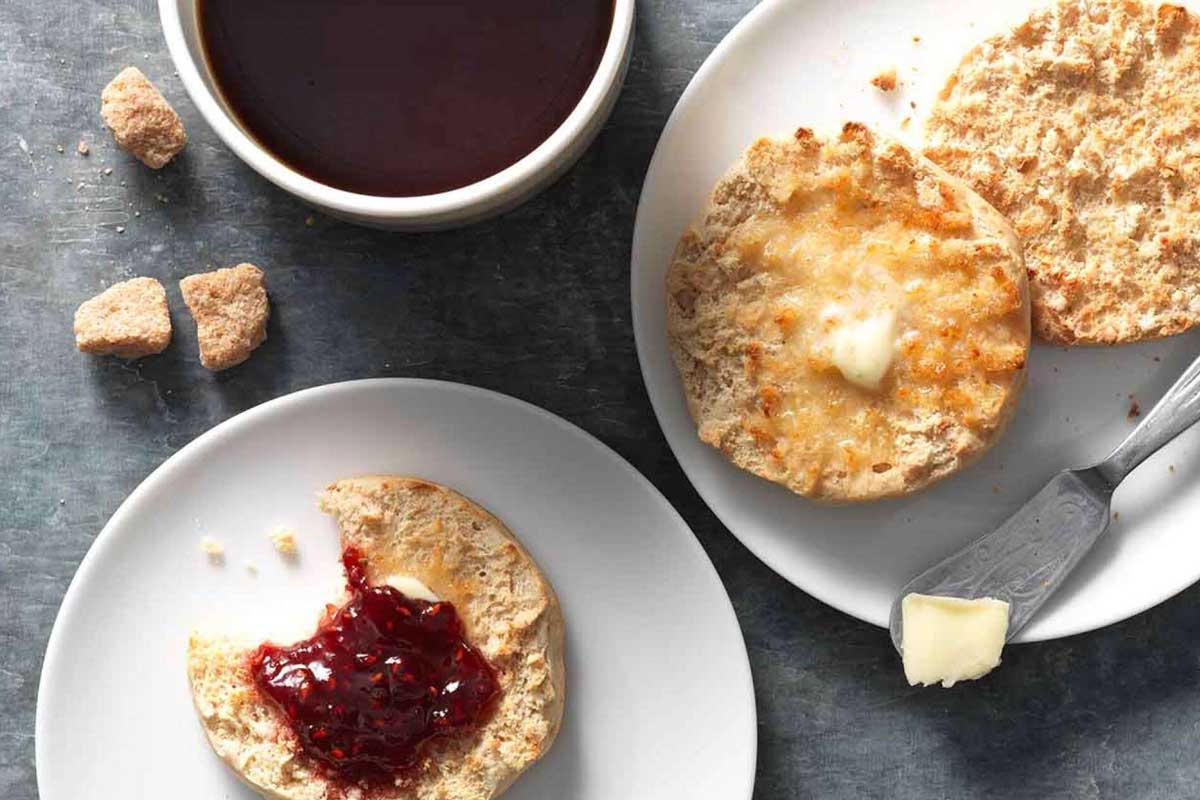 Some of us opt for breakfast over all else. Recipe Tester Molly Marzalek-Kelly goes for Sourdough English Muffins. "They're forever at the top of my go-to baking list," Molly explains. And she has advice for making them even better: "If you budget 24 hours in the fridge and a longer rise time after they're rolled and cut, you'll be rewarded with amazing flavor! They're delicious for breakfast; toasted and topped with whipped cream cheese, everything bagel topping, and avocado."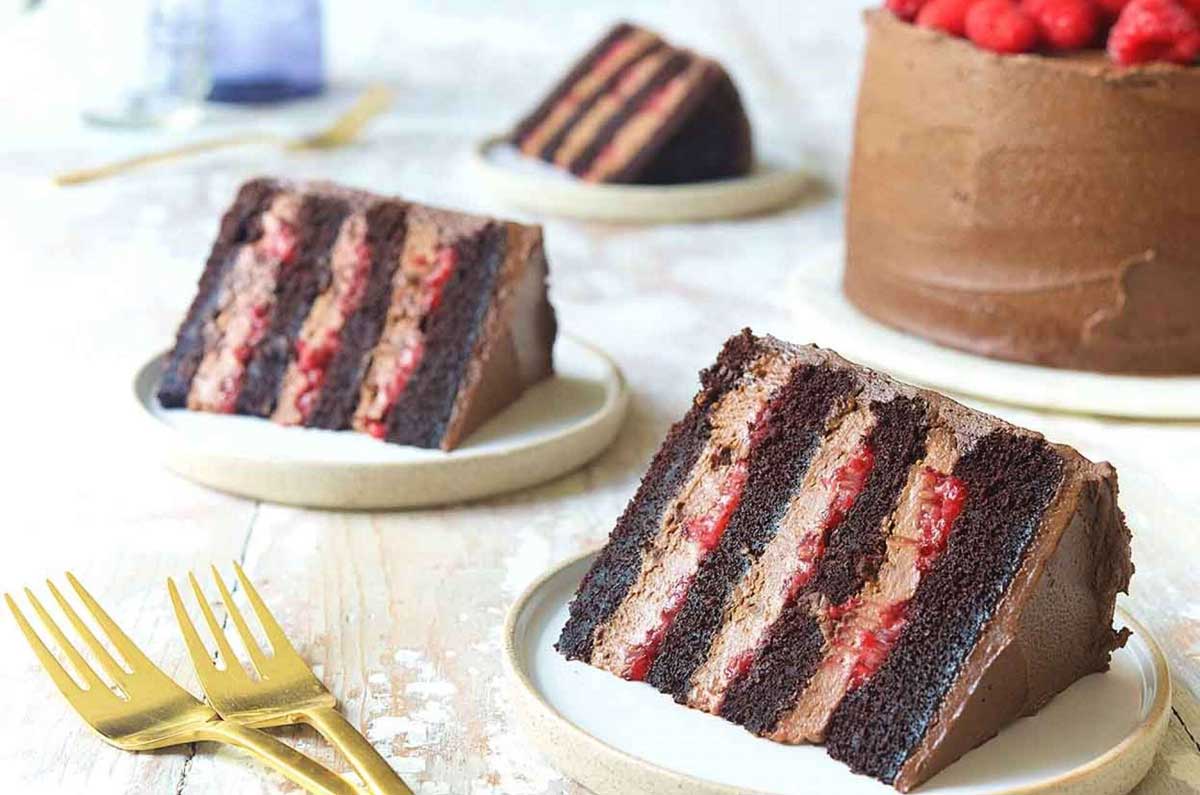 EOs are an excellent resource for uncovering unexpected and little-known King Arthur recipes — especially our Digital Engagement Specialists, like Kat Mayerovitch and Morgan Duncan, who chat with bakers all day about our recipes. Kat always makes Savory Pumpkin Parmesan Rugelach for get-togethers. She calls them "the ultimate party appetizer" — so bookmark them in the "nibbles" category. Morgan goes sweet — she loves the filling from our Chocolate Mousse Cake with Raspberries so much that she puts it in almost every cake she makes. (Chocolate chips not optional, she's quick to mention.)
It's impossible to make a favorites list without cookies, of course. Marketing and PR Coordinator Gwen Adams names Chocolate Chip Oatmeal Cookies as her favorite. And take note of her method! "I add some Maldon sea salt on top, and I always keep some dough balls in the freezer for a quick bake before school, so they're still melty." The Adams household is split, however, as the favorite of her husband Ben (our Design Manager) is the Caribbean-Style Rum Cake. (He calls it the most moist cake he's ever eaten!)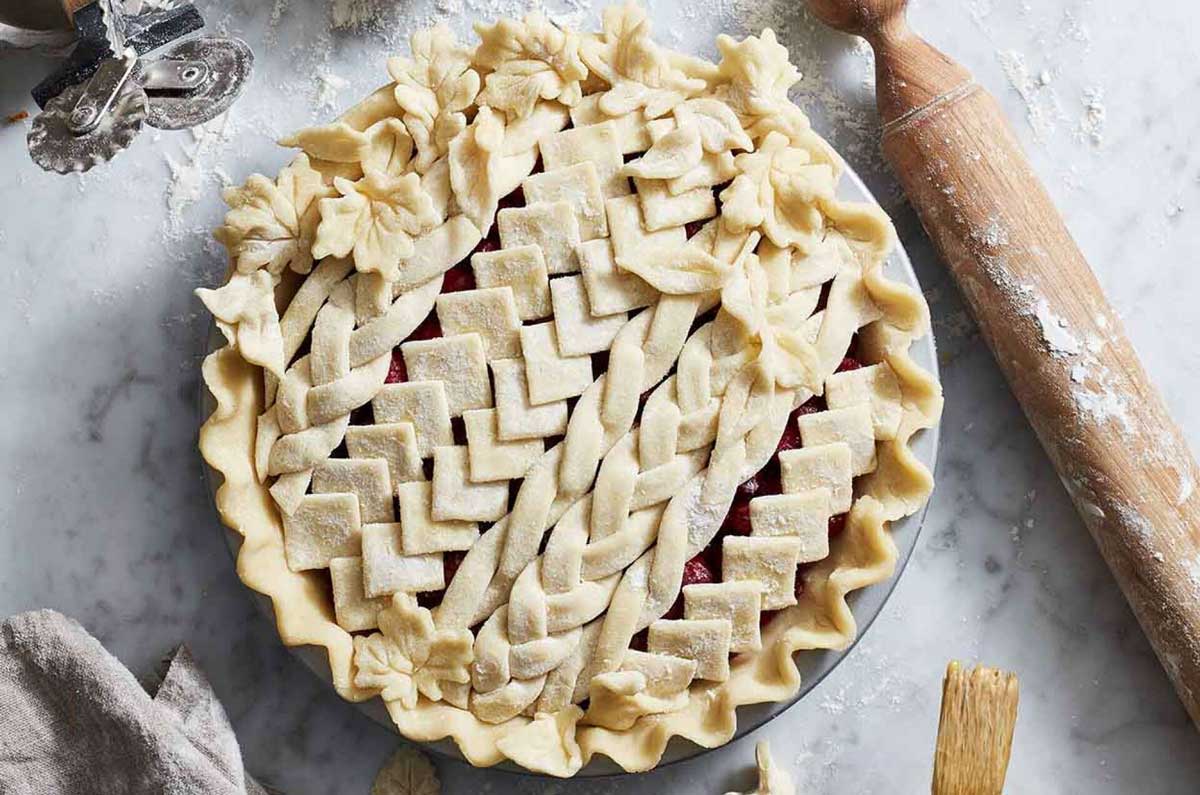 Associate Social Editor Annabelle Nicholson loves our Rustic Milk Pie Dough, and she's made plenty of pies over the years. She tells us why: "It's become my go-to as it's by far the easiest to roll out and create beautiful designs, it's easy to make double batches (or more) in a stand mixer, it freezes well for months, and it works really well with Measure for Measure Flour if you need to bake for someone gluten-free. And it's gloriously flaky and delicious."
When it comes to cookies, lots of our EOs favorite our Almond Cloud Cookies, including Rosie Wawryzniak, an Associate Brand Manager. Rosie is also famous for her Amaretto Brownies, which won a King Arthur baking competition.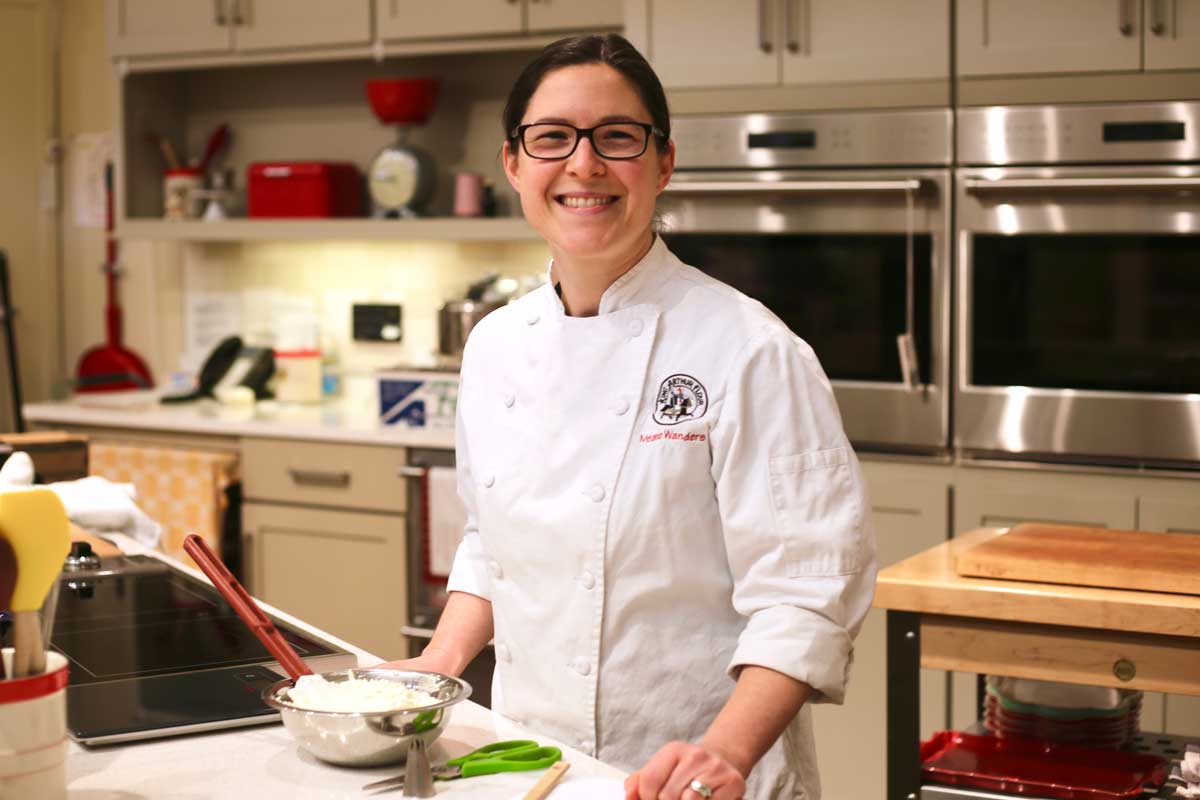 Did you know that plenty of other EOs have contributed their best recipes to our site? These Maple Shortbread Sandwich Cookies and these Dark Chocolate Peppermint Dips come from Melanie Wanders, one of our Baking School instructors, and Maggie Perry, a Baker's Support Specialist, respectively.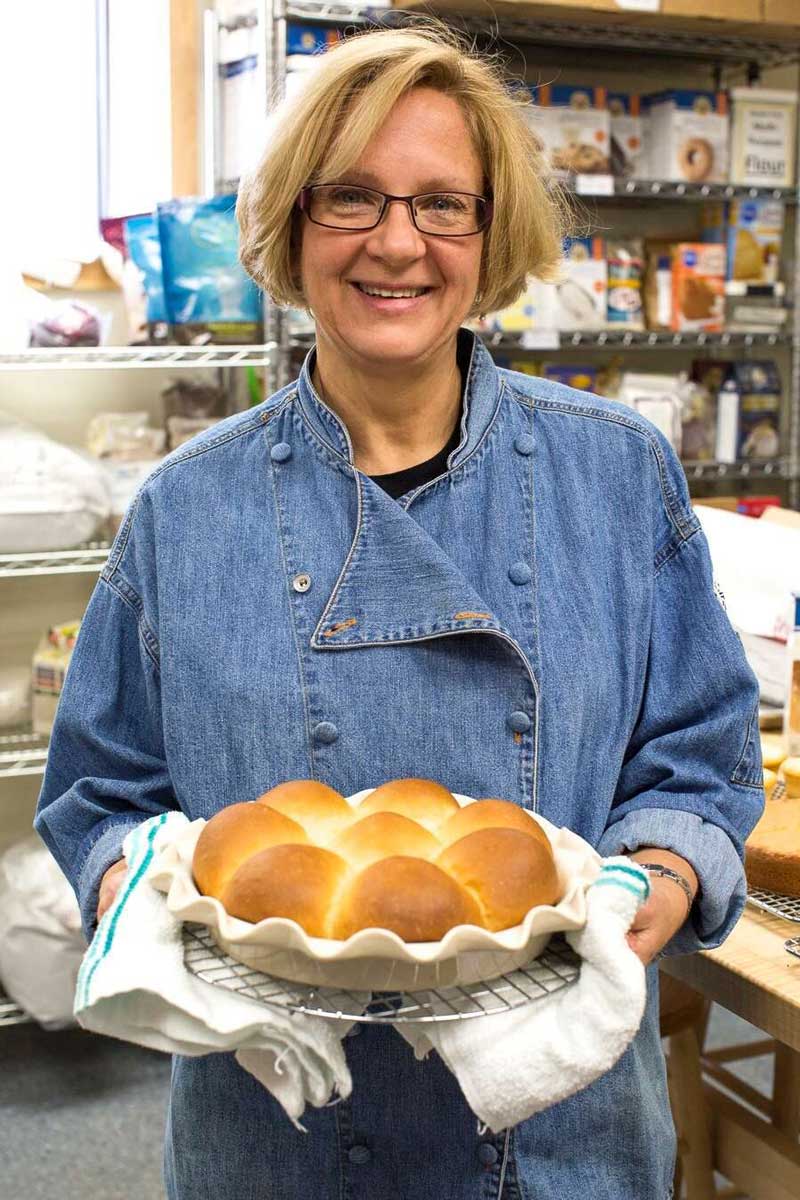 Longtime EO Sue Gray, our Director of Research and Development, likes our potato rolls so much that we've named them Sue's Favorite Potato Rolls. (Need more convincing? One reviewer says: "These are the best rolls I have ever made, and I've been baking rolls for 50 years.")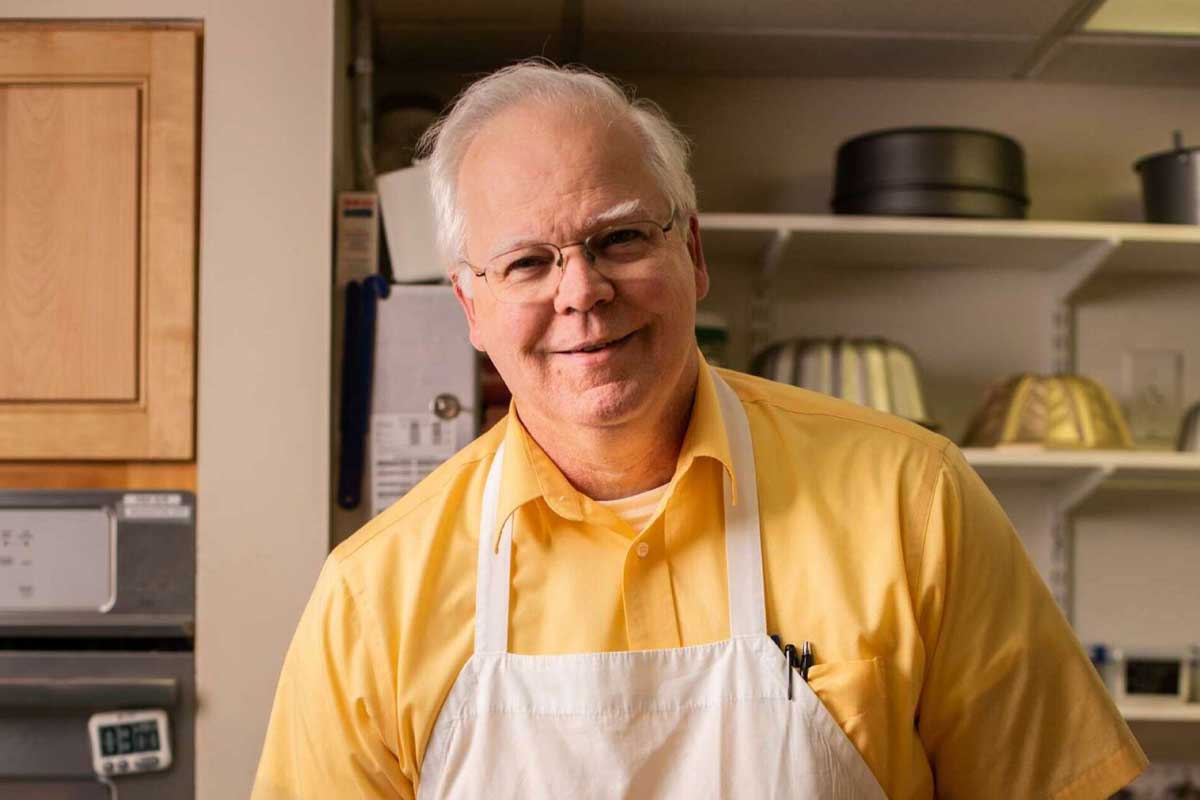 Frank Tegethoff, a Research and Development Specialist (also known as our "flour cop"!) picks our tender and delicate Easy Self-Rising Biscuits as the best King Arthur recipe, and with over 100 five-star reviews, he's not alone.
Share yours!
We could talk for hours about our favorite King Arthur recipes (and we often do!), but we'll leave the list here for now. We're happy to have you get to know us through our baking — and remember that the next time you bake one of these recipes, you're a part of King Arthur just like we all are.  
We'd love to hear your all-time favorite King Arthur recipe too! Share yours below in the comments.
Jump to Comments