Step up your cake game
8 ways to take your cakes to the next level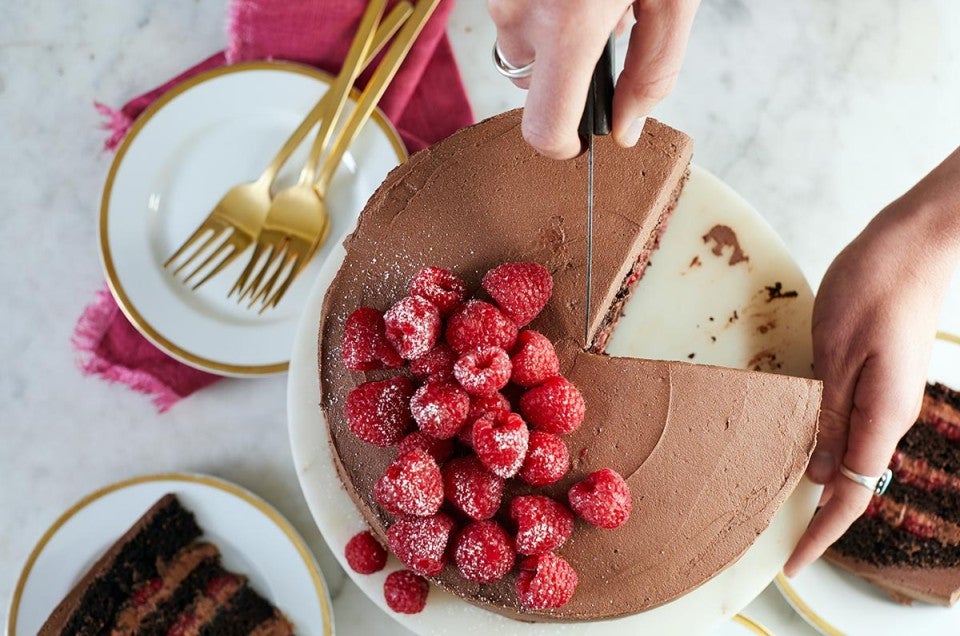 Sometimes it makes sense to take shortcuts. Choose the faster route to the grocery store, use a service to help file your taxes, and occasionally get pizza delivered. We're right there with you. But occasionally, there's value in taking the longer route. 
One case where this can be true? Cake baking.  
Don't get us wrong — cake-making can be an efficient endeavor if you choose the right recipe, and there are some cake shortcuts we swear by. But we also wholeheartedly embrace methods that take time and careful planning.  
Making cake from scratch is undeniably special — it's something everyone should have the pleasure of experiencing.
Aside from the joy of being in the kitchen creating something delicious, there's so much to love about homemade cakes. They taste fresher and more flavorful than anything that comes in a box; they're completely customizable and made from ingredients you can actually pronounce; and perhaps best of all, they can be a gift from the heart.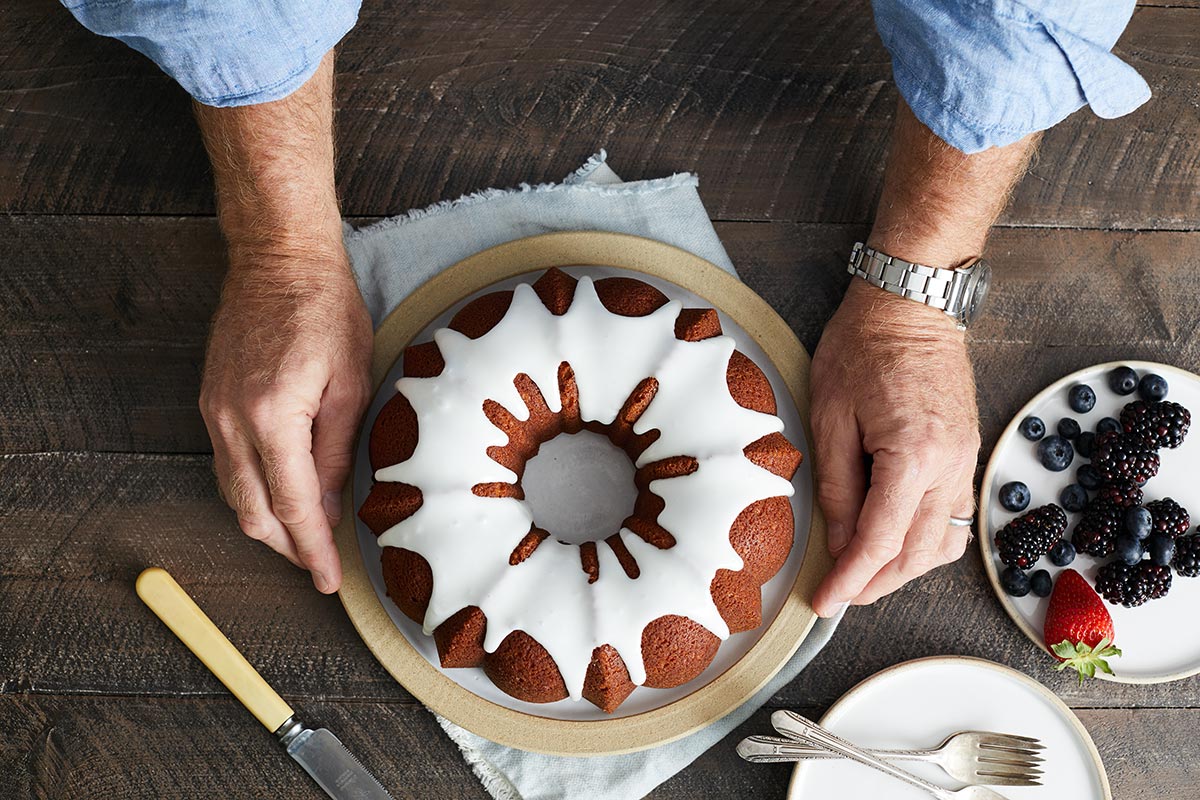 No matter where you are on your cake baking journey — just starting out or somewhere down the line — we have eight brilliant tips that'll take your cake baking to the next level. 
Ease into homemade cakes
If the thought of baking a cake from scratch (so many ingredients, so many steps!) sends you running for the cake mixes, hang in there with us for just a moment. These first few tips are for you.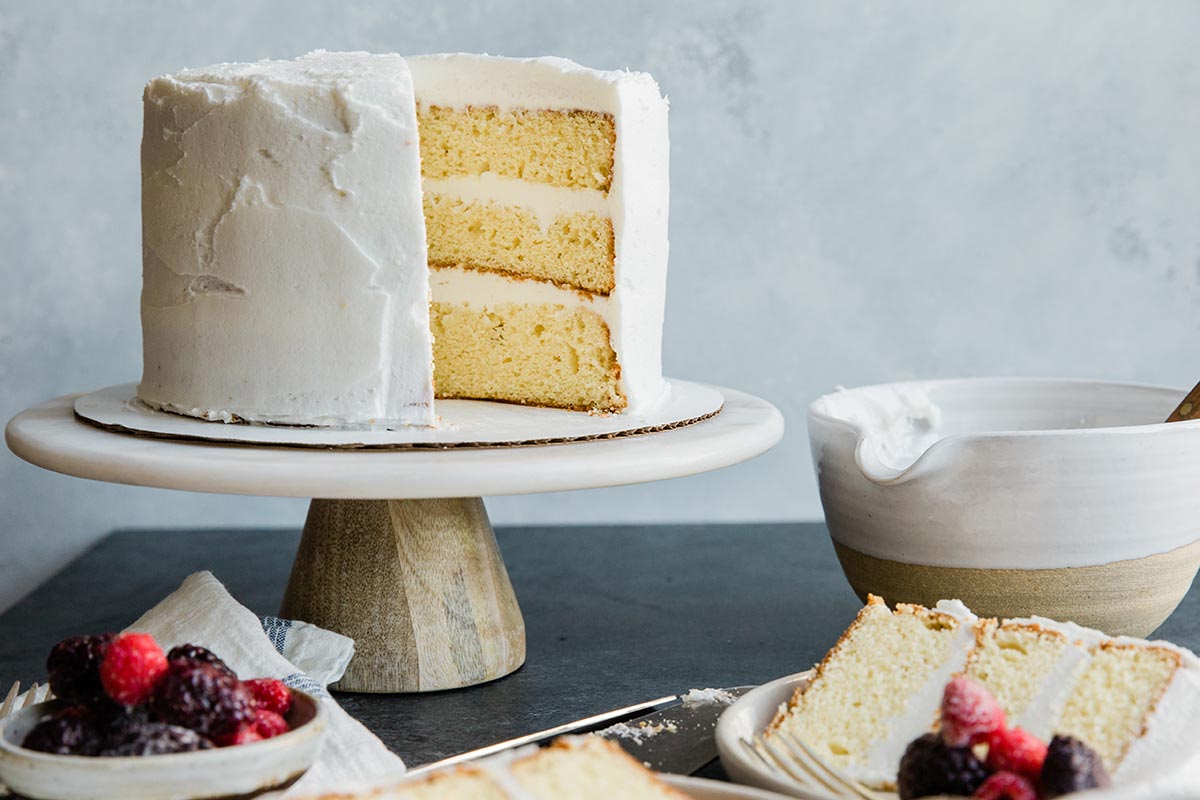 Tip #1: If you don't like having a lot of ingredients on hand, make a cake with self-rising flour.  
If you want to ease your way out of the cake mix zone and head towards a from-scratch success, consider making a cake with King Arthur Self-Rising Flour. 
What is self-rising flour, exactly? It's a shortcut to deliciously tender baked goods like biscuits, muffins, scones, and yes, cake! It's a soft (low protein) flour that already has baking powder and salt added to it (that's two fewer things to track down in your kitchen!).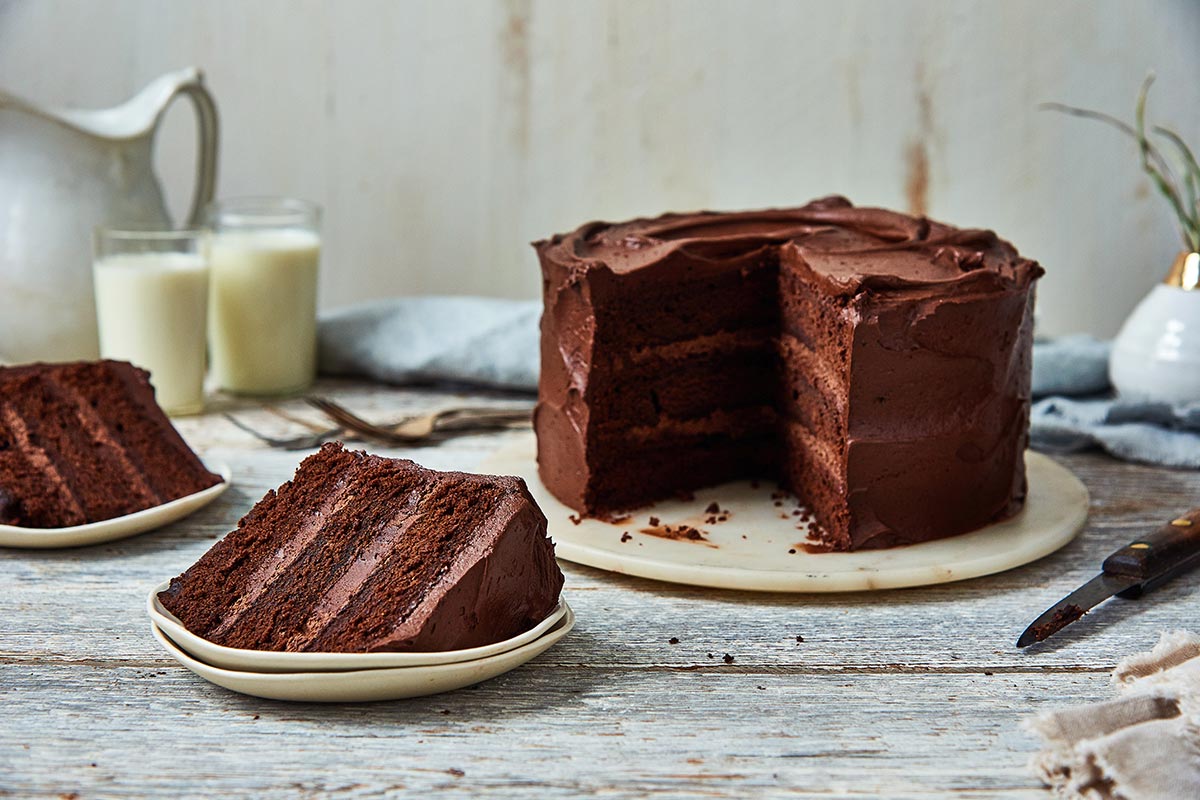 Use self-rising flour in recipes that specifically call for it, like this gorgeous Self-Rising Chocolate Cake (above), or substitute it into a cake recipe that's calling your name. (For more details on how to make the swap, read our blog post, How to substitute self-rising flour for all-purpose.)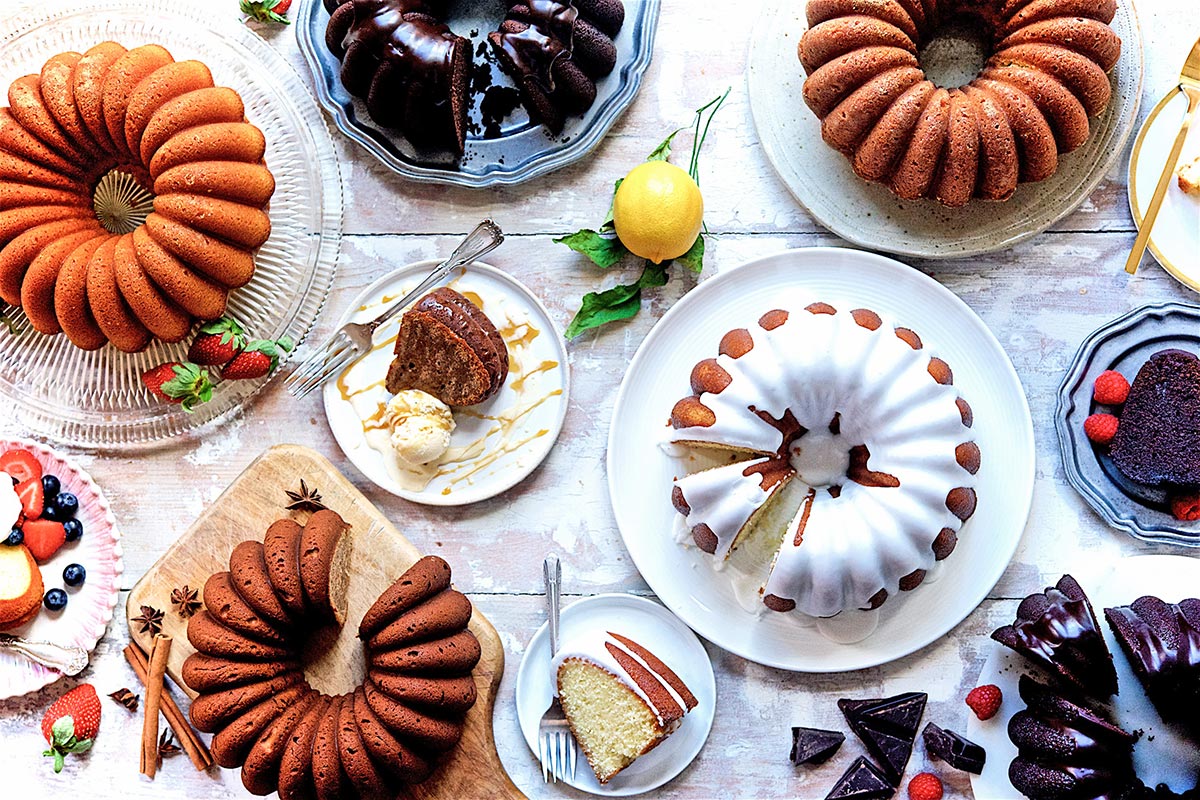 Tip #2: If you're on Team Cake rather than Team Frosting, make a Bundt cake. 
If cake decorating or frosting isn't really your thing, you just might love baking Bundt cakes. While they do require a special pan, you can use them repeatedly for cakes and breads of all kinds.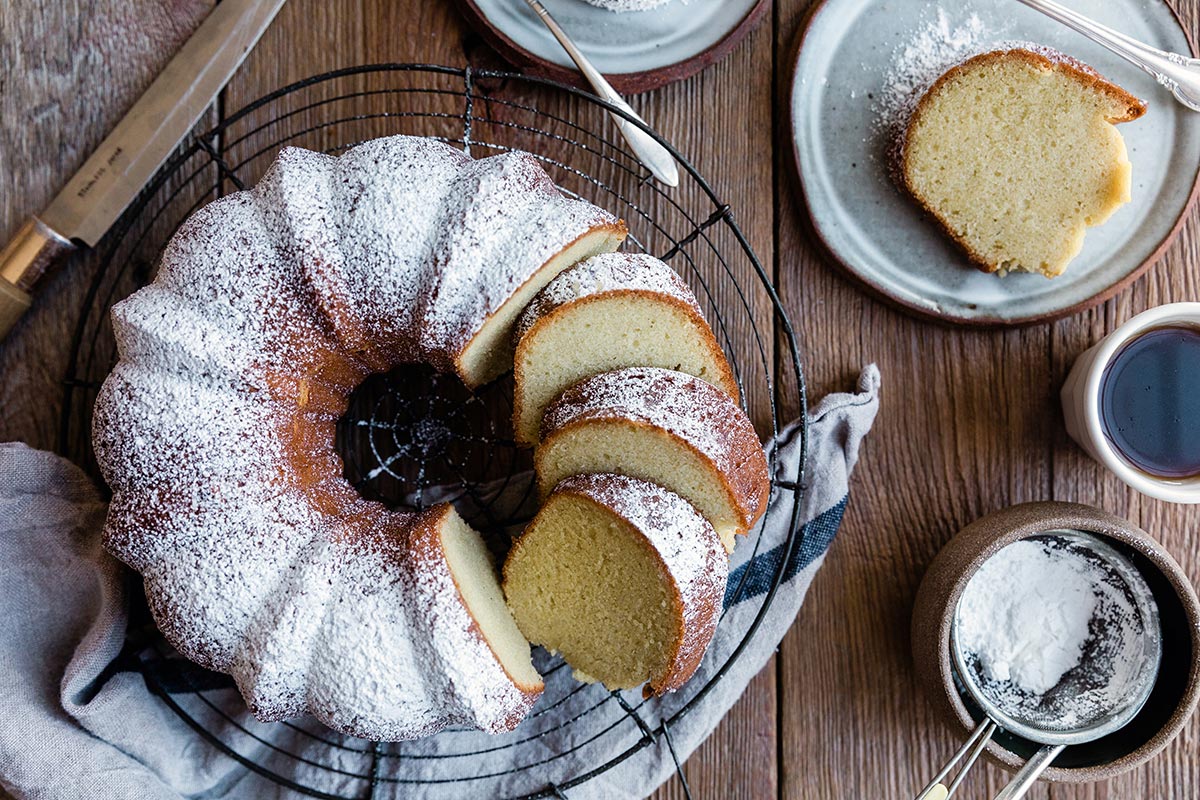 Bundt cakes can be truly stunning and require nothing more than a sprinkle of confectioners' sugar to look complete. Of course, you can top them off with a glaze or fill the center with fresh berries if you like.
Any way you slice it, decorating a Bundt cake is a breeze. 
Tip #3: Bake a sheet cake
If you're on Team Frosting but aren't ready to make a layer cake, consider making the dessert-potluck hero: sheet cake. Single-layer cakes are simple to bake and can be straightforward to frost — just slather a layer of your favorite frosting on top. (Cream cheese frosting always wins in my book.)
Choose a single-layer cake recipe or turn one of your favorite recipes into a sheet cake, if you're committed to using a specific recipe.
With some frosting flourishes and colorful sprinkles, sheet cakes can be just as festive as layer cakes. Plus they're ideal for sharing and transporting (once we all start going places again).
Hone your craft 
For you bakers who have been around the cake block a few times, these next tips are for you!
Tip #4: If your cakes usually turn out dry, add a soak. 
What do you typically do if something is too dry? Well, you add liquid of course! This basic principle applies to cakes as well. 
Once your cakes are out of the oven, brush them with a soaking syrup (also known as a cake soak) to add a bit of extra moisture. The soaking syrup can be quite basic, like simple syrup, or you can use this opportunity to add a whole other layer of flavor.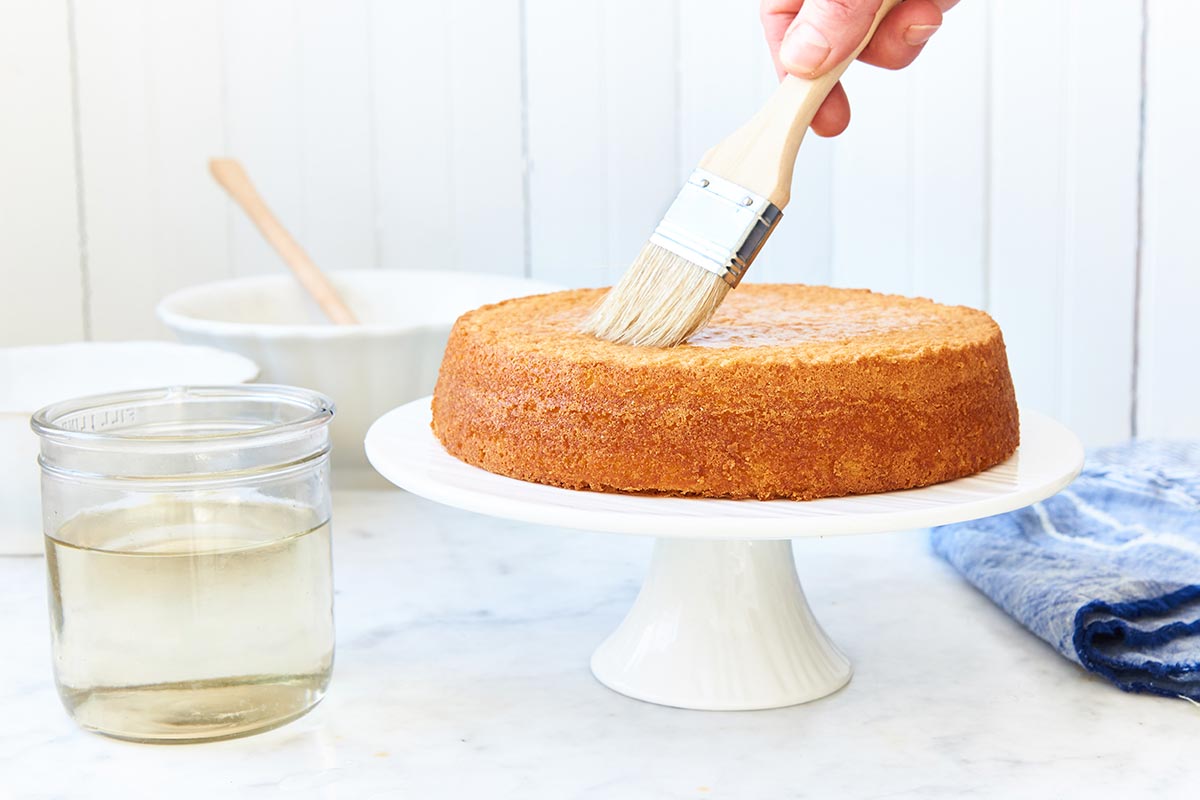 Infuse your soaking syrup with vanilla, lemon, rum, coffee, or another flavor that you think will complement your cake. (See the baker's tips at the bottom of our Simple Syrup recipe for these flavor variations.)
How much should you use? Depending on the size and style of your cake, use anywhere between 1/4 cup (57g) to 1 cup (227g) of soaking syrup. Use a pastry brush to gently dab your cake with soaking syrup, moving from one cake to the next if you've made layers; the cake will stop absorbing the liquid when it's had enough. 
Tip #5: If you're afraid of pastry bags but want a pretty finish, make a unique topping. 
There are so many ways to make a cake beautiful that don't require frosting or a pastry bag. Just look at our Berry Blitz Torte — it's topped with a cinnamon sugar-dusted layer of beautiful meringue, complete with a garnish of toasted almonds. You could "steal" this technique and top off almost any cake in this fashion.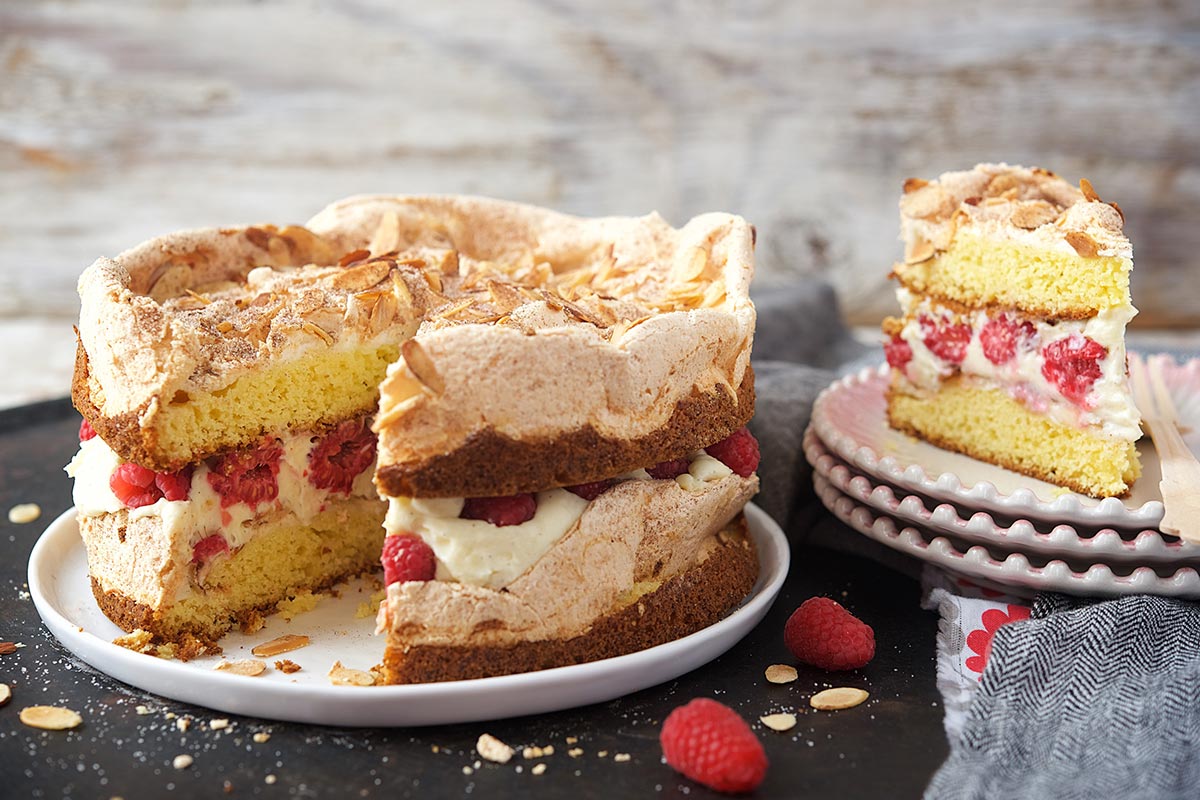 How do you achieve this cake magic? Prepare the meringue topping from the Berry Blitz Torte recipe and spread it on a parchment-lined baking sheet in a shape and size that roughly matches that of your cake. Sprinkle with cinnamon sugar and sliced nuts, if you like. Bake at 350°F for 30 minutes, or until the nuts smell toasty and the meringue looks gorgeous and lightly golden.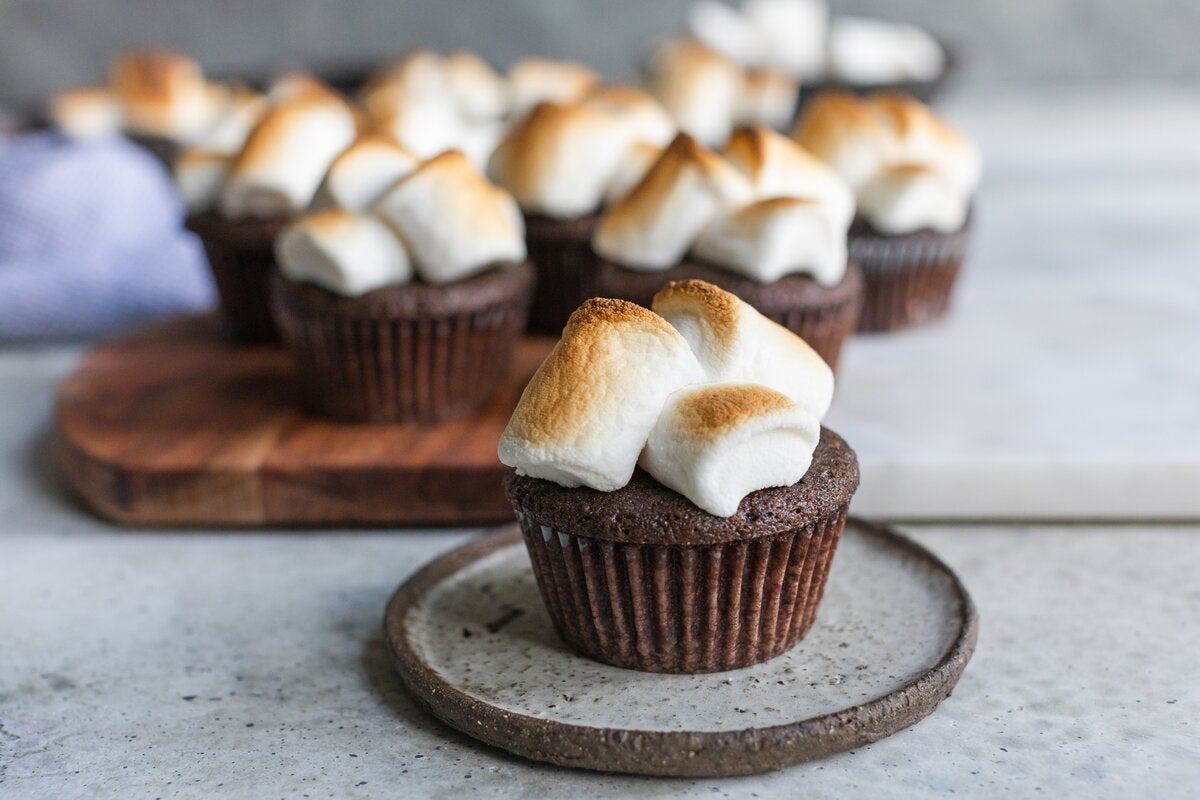 Looking for something a little easier? Embrace your inner camper and top your cake with marshmallows, then toast them with a kitchen torch or very carefully under a broiler for just a minute or two.
No pastry bag, no problem.
Become a master 
For those of you who are ready for a cake challenge, these last three tips are calling your name!
Tip #6: If you or someone you're baking for is on a special diet, trying baking with new ingredients.
No matter the dietary restrictions, our test kitchen has you covered. Gluten-free, dairy-free, sugar-free, paleo, keto, and more ... we have recipes for everything. You may just need to open your mind and try baking with some specialty ingredients.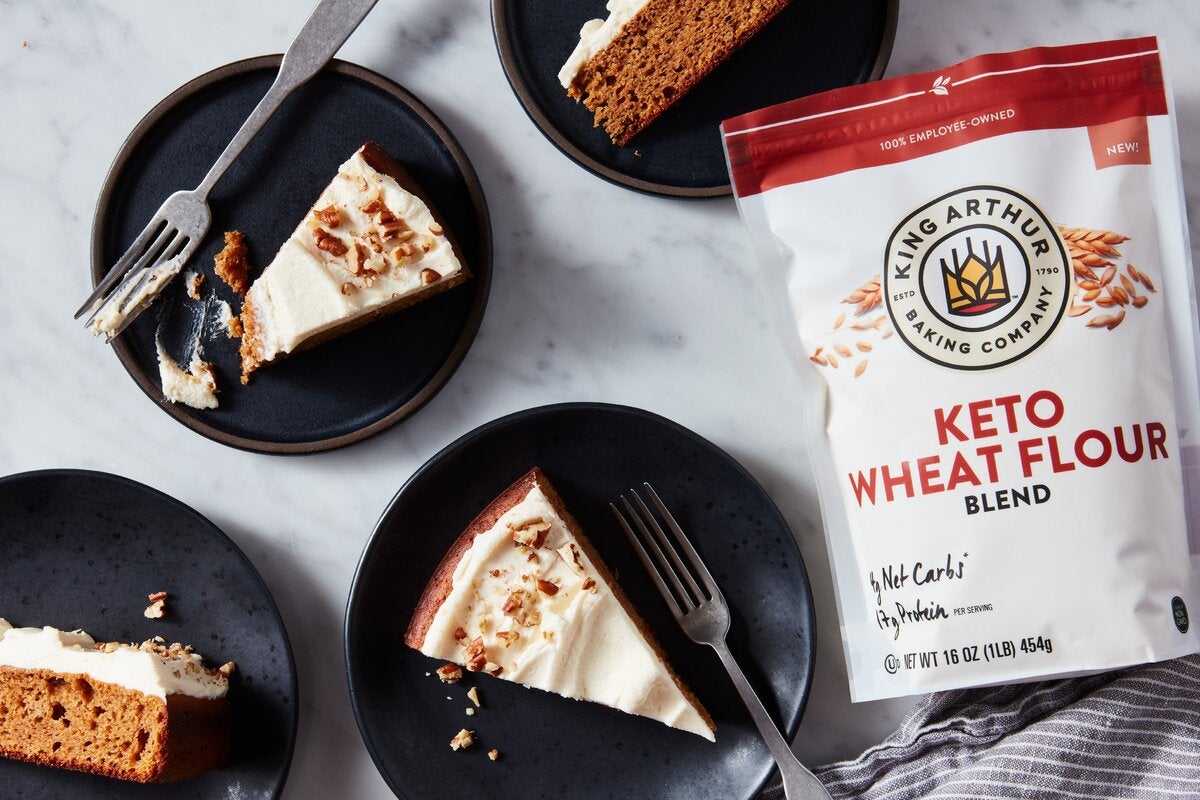 Like our Keto Wheat Flour! It's keto-friendly and totally delicious when baked into cakes of all flavors: chocolate, vanilla, pumpkin, and more. Simply use it to replace the wheat flour in your favorite cake recipe in a one-for-one swap.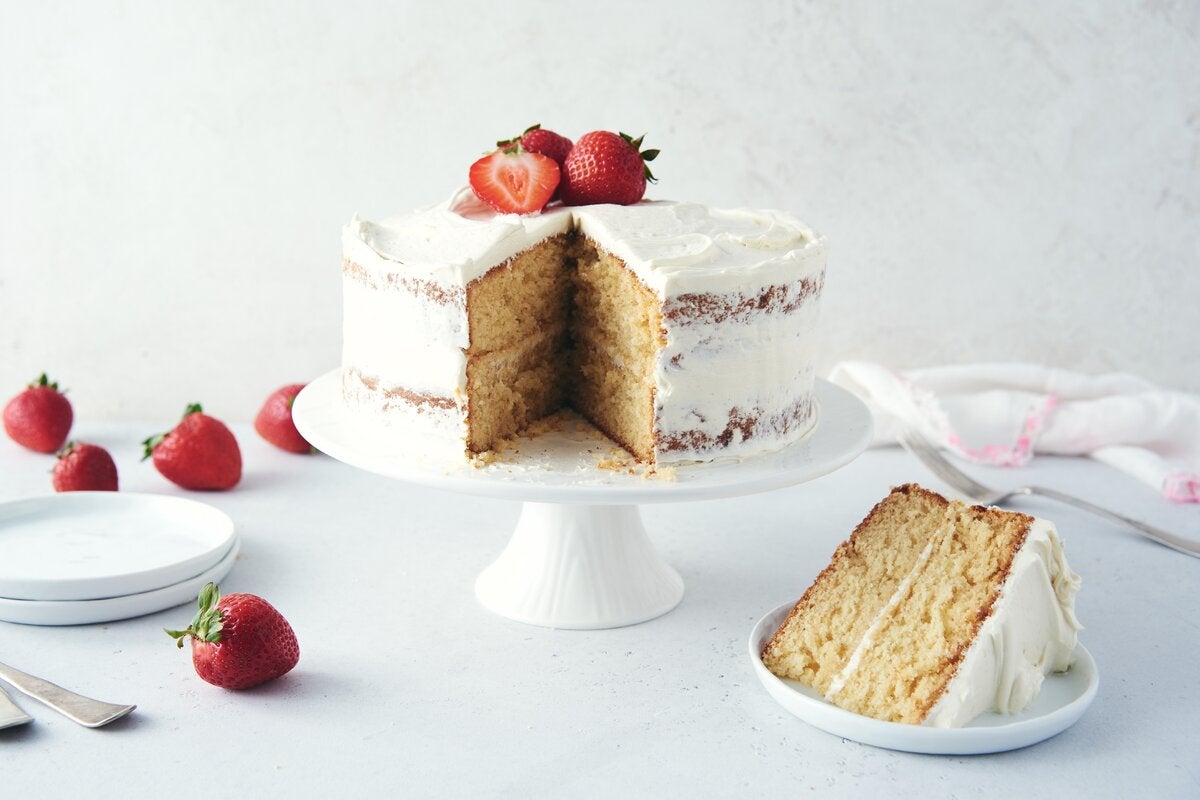 And don't forget our Baking Sugar Alternative, the star of this yellow cake (above). Who thought you could make such a stunning, scrumptious cake without a sprinkle of sugar?
If you're baking for another specialty diet, search our recipe site for more cakes that are gluten-free, vegan, or even paleo-friendly. 
Tip #7: If you love a good surprise, hide something inside the layers.
No, I'm not talking about putting a plastic baby or coin in the cake batter (like some other traditions call for) — I'm talking about putting something fun and delicious inside your cake. 
Who wouldn't be delighted to find a bit of extra chocolate cream, salted caramel, fruit compote, or rich buttercream hidden inside their cake or cupcake?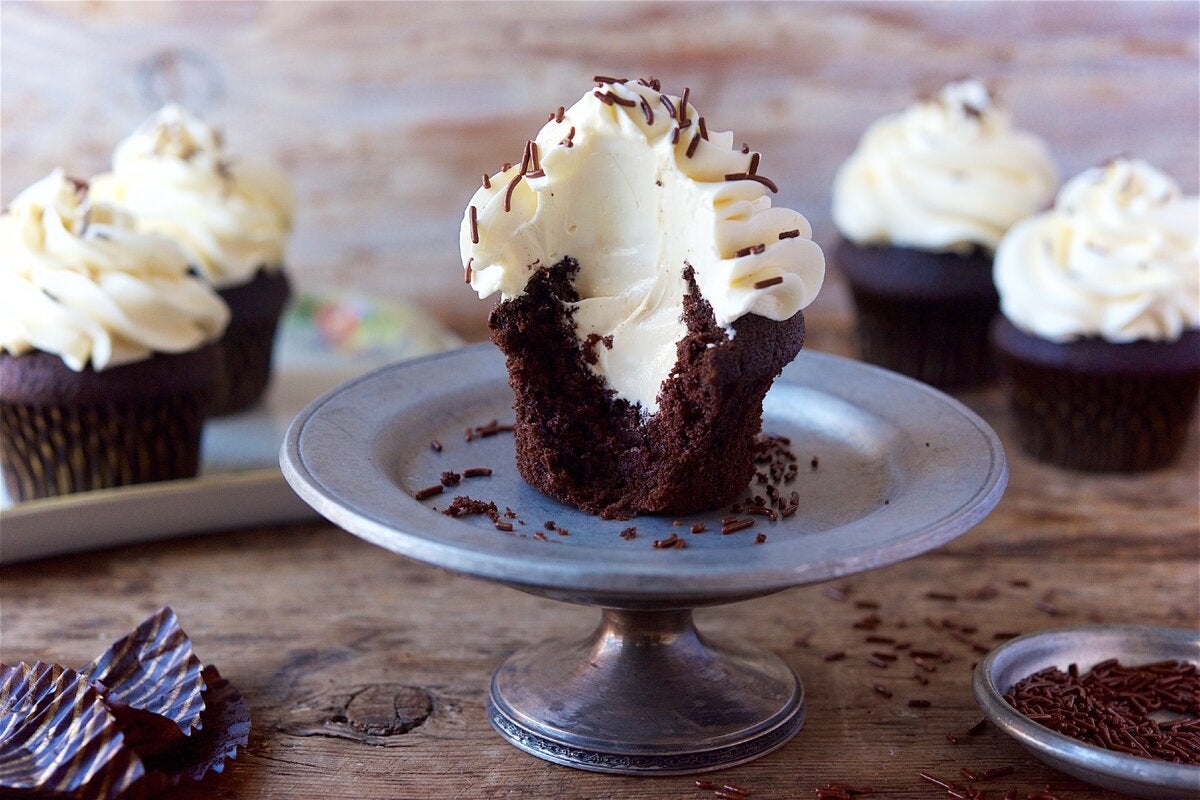 This approach is most easily executed with cupcakes. Fill them, stuff them, pack all the good stuff inside. Use our Chocolate-Filled Golden Cupcakes recipe as a template, then come up with your own surprise-inside cupcake creation. (More details on this process coming soon in a new blog post!)
You can also think beyond the cupcake core and try other imaginative techniques, like making a marbled cake or vertical stripe cake, such as our Lemon and Black Currant Stripe Cake. 
For something that's bound to be received with "oohs" and "ahhs" once it's sliced, give our Zebra Cake a whirl. (Promise it's easier than it looks!)
Tip #8: If you secretly wish you were on the Great British Bake Off, make a multi-layered cake with multiple components.
It's time you make our Chocolate Mousse Cake with Raspberries. With its chocolate chip-studded mousse filling, dark chocolate layers, and blanket of fresh raspberries and chocolate buttercream, it's a cake baker's dream.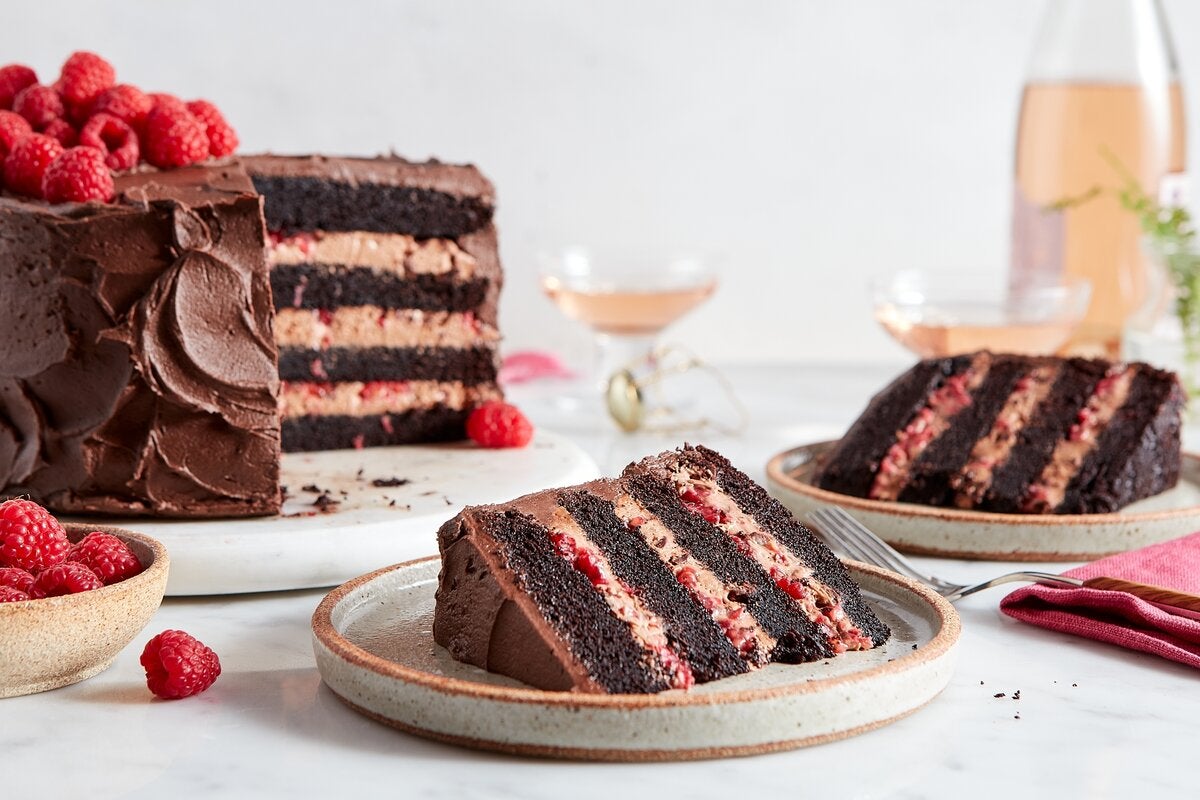 Step it up a notch and challenge yourself to make a tiered version using pans that are 6", 7", and 8" in diameter. Give yourself three hours on the clock and start baking. (Or take your time, if you please. How you approach your cake baking is up to you!)  
Perhaps you're more of a fruit fan than a chocolate lover. Then step right up to Raspberry Lemon Cake, complete with lemon curd, buttercream, and raspberries. Extra bonus if you garnish the top with yellow and pink macarons!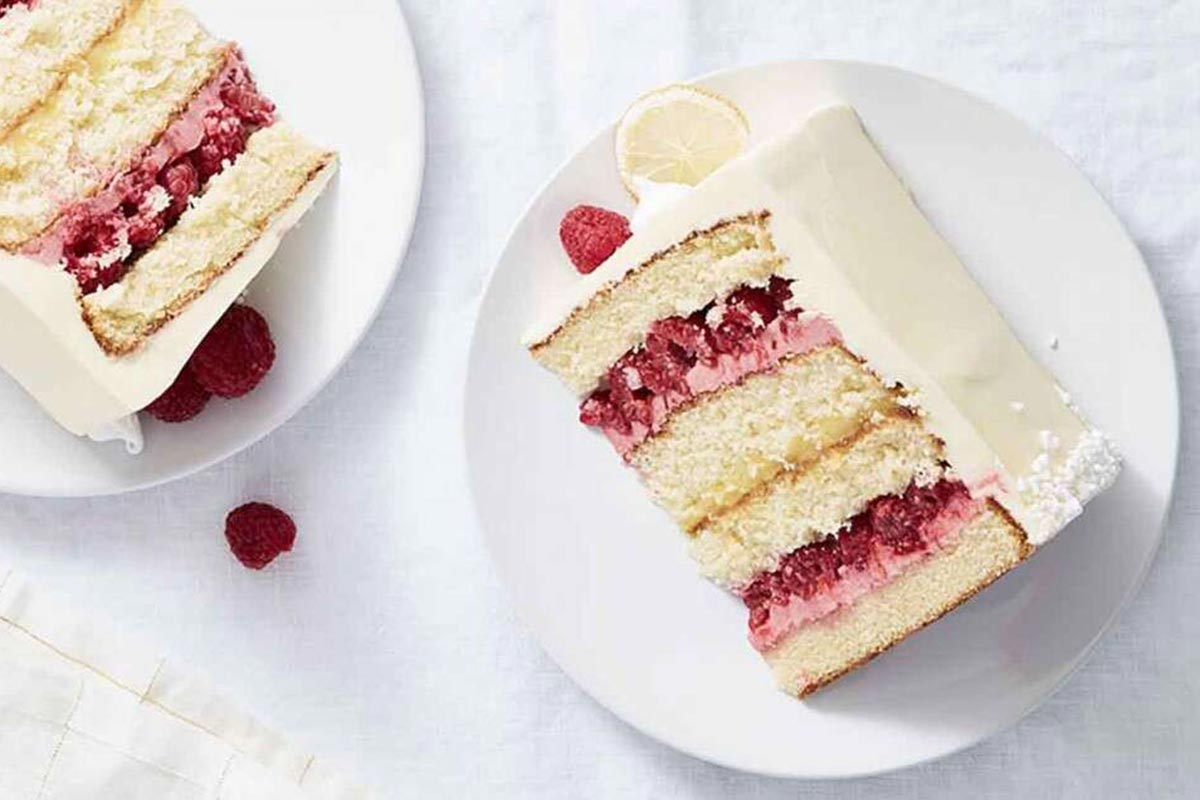 Start where you are
Wherever you are in your cake-baking journey, you're exactly where you need to be. Don't worry if you're not yet ready to make a filled triple-layer cake — take a deep breath and commit to baking a sheet cake from scratch. Or maybe you've nailed the single-layer cake and you're ready for something with filling or a new, challenging frosting.
And for you cake pros out there, you'll find plenty of innovative, gorgeous recipes on our site to inspire you. All cake bakers can take their skills up a notch and enjoy the process along the way. In the world of homemade cakes, there's something for every baker to try.
For more dazzling yet approachable cakes, check out the range of recipes in our Spring Cakes Collection. 
Cover photo by Erica Allen.