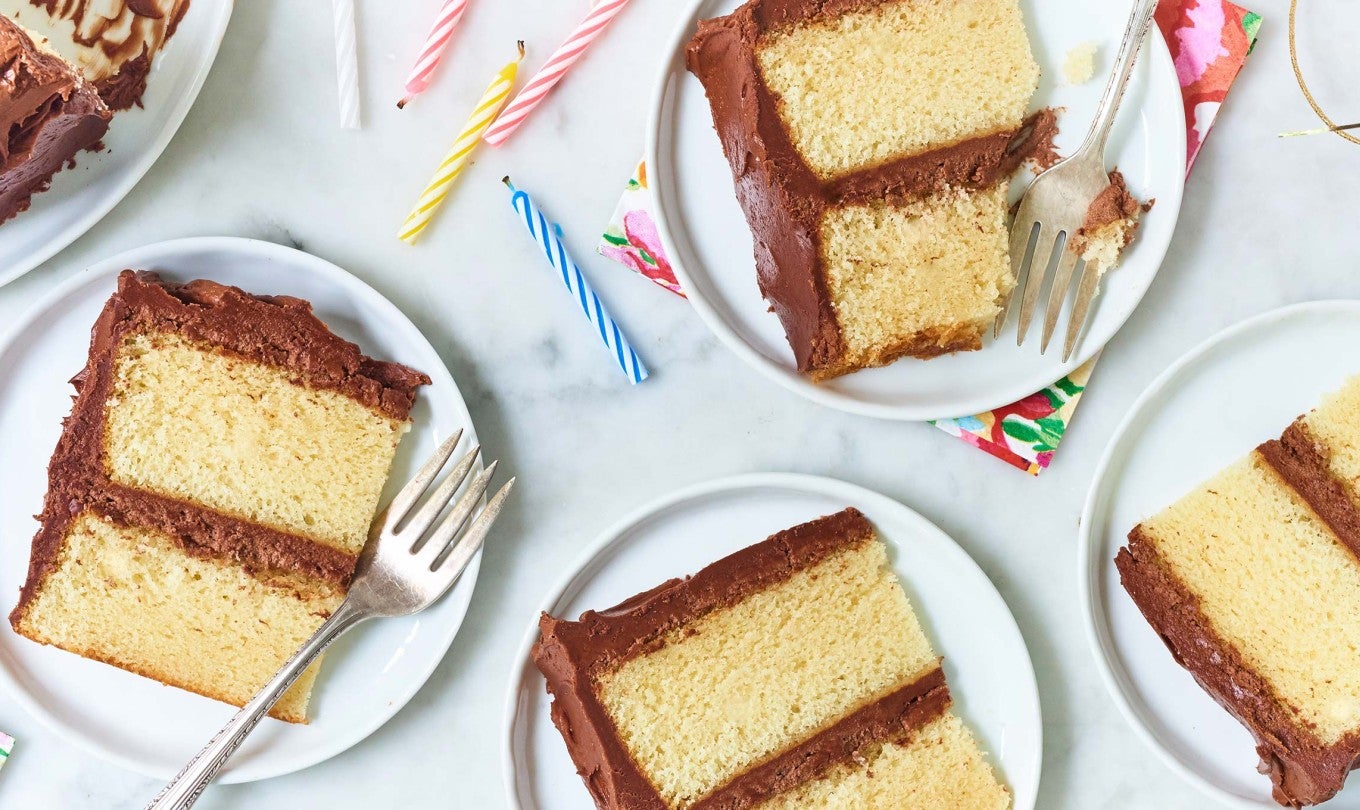 Classic Birthday Cake

Birthdays: A time for singing, balloons, and (of course) cake. Some of us have a dedicated favorite, but perhaps no cake is more universally topped with candles than the classic yellow cake with chocolate frosting.
Despite its ubiquity in bakeries nationwide (and in mix form on grocery store shelves), great homemade versions of this chocolate-on-vanilla duo are somewhat elusive. But after months of testing, we think we've nailed it. Join us in celebrating this classic American cake and the birthdays it commemorates; crowned our 2019 Recipe of the Year.
Yield
one 8" or 9" two-layer cake