Who doesn't need a little extra joy and kindness in their life? Sharing a homemade treat brings delight to the giver and receiver. We know this because we Bake for Good all the time at King Arthur Flour – and so do our customers. We love hearing stories of baking and giving. It's simple, yet powerful, and always brings a smile.
If you're unsure where to begin, here's what you need to know to Bake for Good.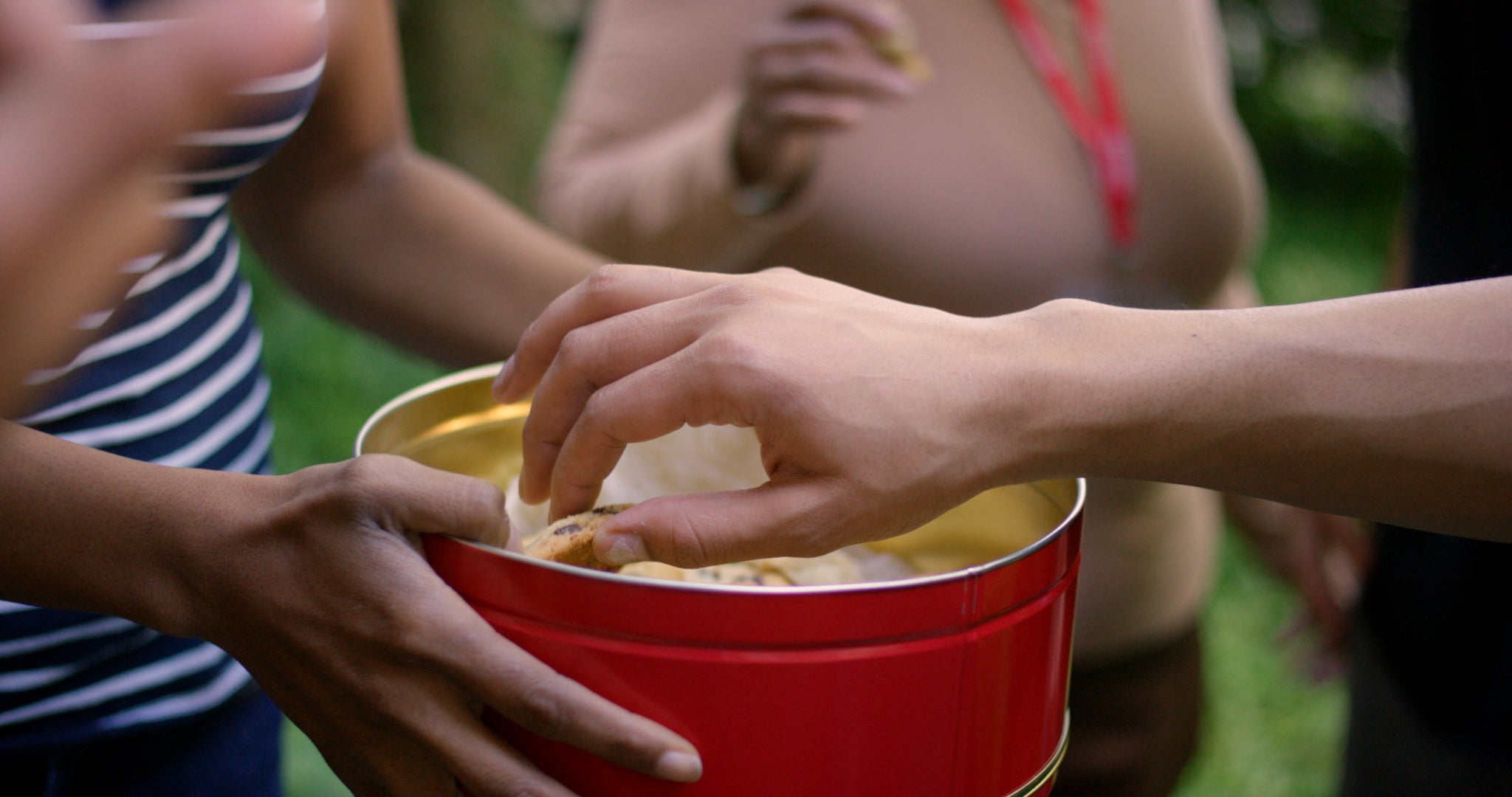 Step 1: Who will you bake for?
There are so many possibilities, so don't let the "who" part slow you down. It's OK to keep it casual – bring a batch of cookies to your daughter's soccer game or drop off a loaf of banana bread for the new mom across the street.
Family and friends are an easy place to start. Surprise your mother with her favorite cake or bring brownies to your monthly book club. And kids adore yummy treats. Bonus points if they're warm and gooey (and bonus points from parents if you use whole grains).
You can bake for your neighbors or co-workers. A baked treat may be especially appreciated if they're new to the area, just had a baby, or are going through a rough patch.
Now that you've warmed up baking for your inner circle, you're ready to branch out. Service providers are very deserving of unexpected treats – police officers, firefighters, librarians, mechanics, teachers, daycare providers, road crews, sanitation workers, or delivery people, just to name a few. These folks work hard in our communities day in and day out – maybe without many thanks.
Local hunger relief organizations, such as food pantries, homeless shelters, senior centers, churches, and synagogues often accept food donations. I know bread ranks in the top-five needs at my local food shelf. These organizations usually prefer sliced bread or rolls, since they're easier to distribute and serve.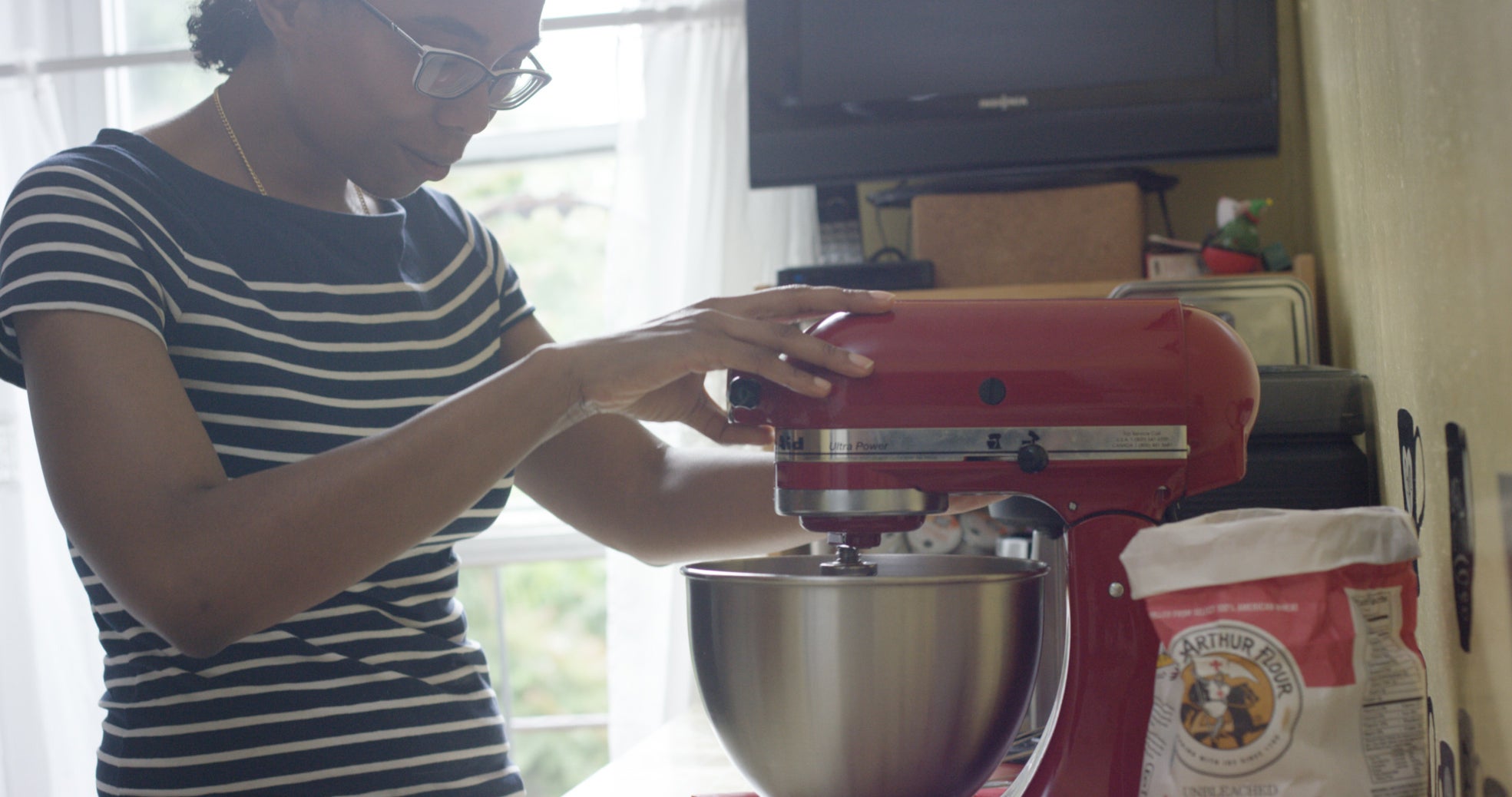 Step 2: Pledge to Bake for Good
Once you've picked a recipient (or two), head to our Bake for Good page and pledge to bake. By joining us, your baking makes an even bigger impact. King Arthur Flour will donate the cost of a meal to Feeding America for every pledge we receive. Already, we've received more than 35,000 pledges!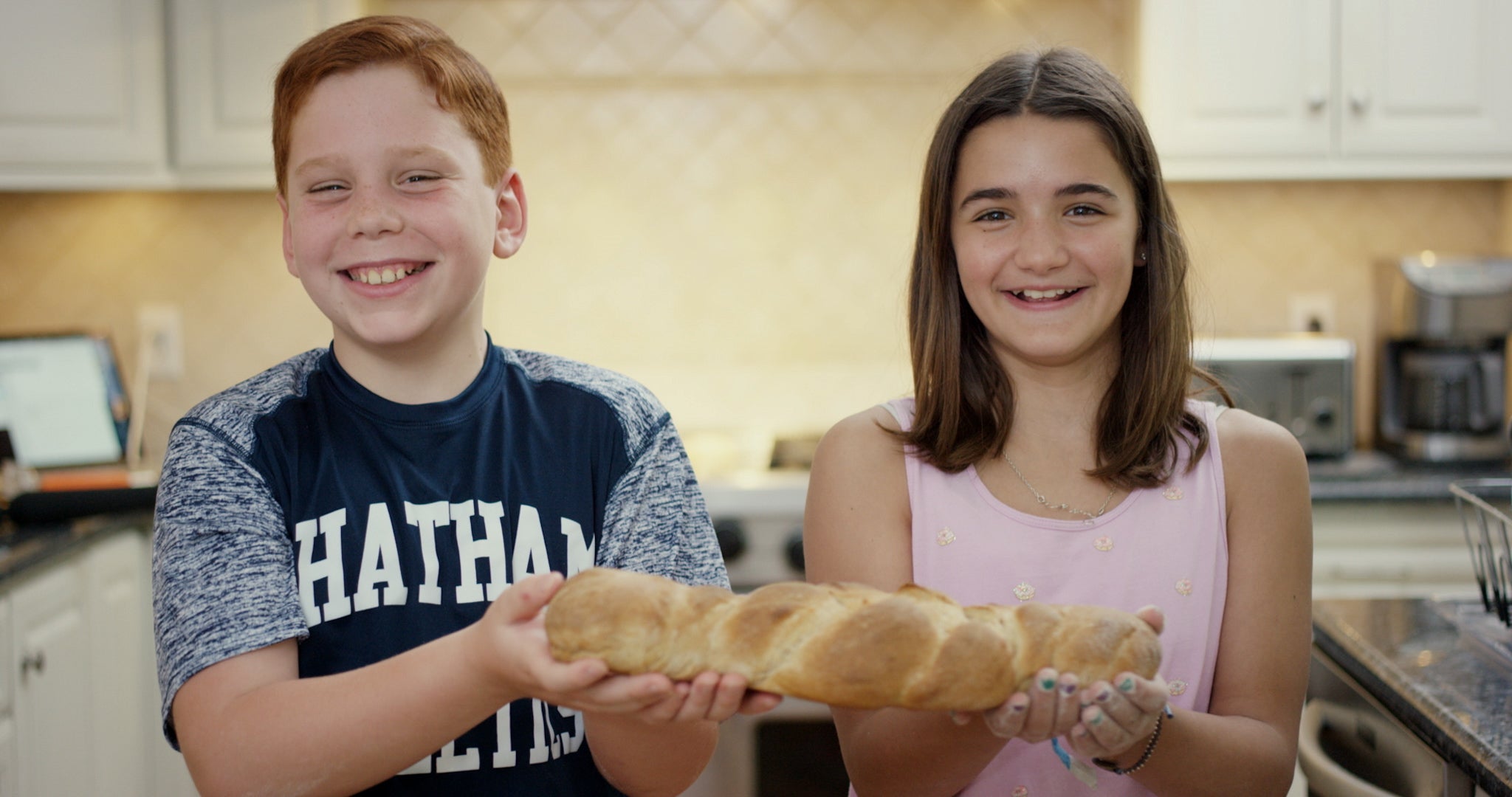 Step 3: Work out the logistics
It can be fun to surprise people you know, but in the case of hunger relief organizations or any other type of crisis center, you'll want to call ahead to ask a few questions.
Do they accept home-baked goods? Some community organizations may have policies against this practice.
Are there certain ingredients to avoid due to allergies or other considerations?
Any special requests? Maybe they want healthier items like sandwich bread, whole-grain muffins, or granola bars, or maybe they prefer single-serve cookies or bars.
When and where can you drop off?
Any other requirements? Many organizations request that you include a list of ingredients. This is a good practice even if it's not required.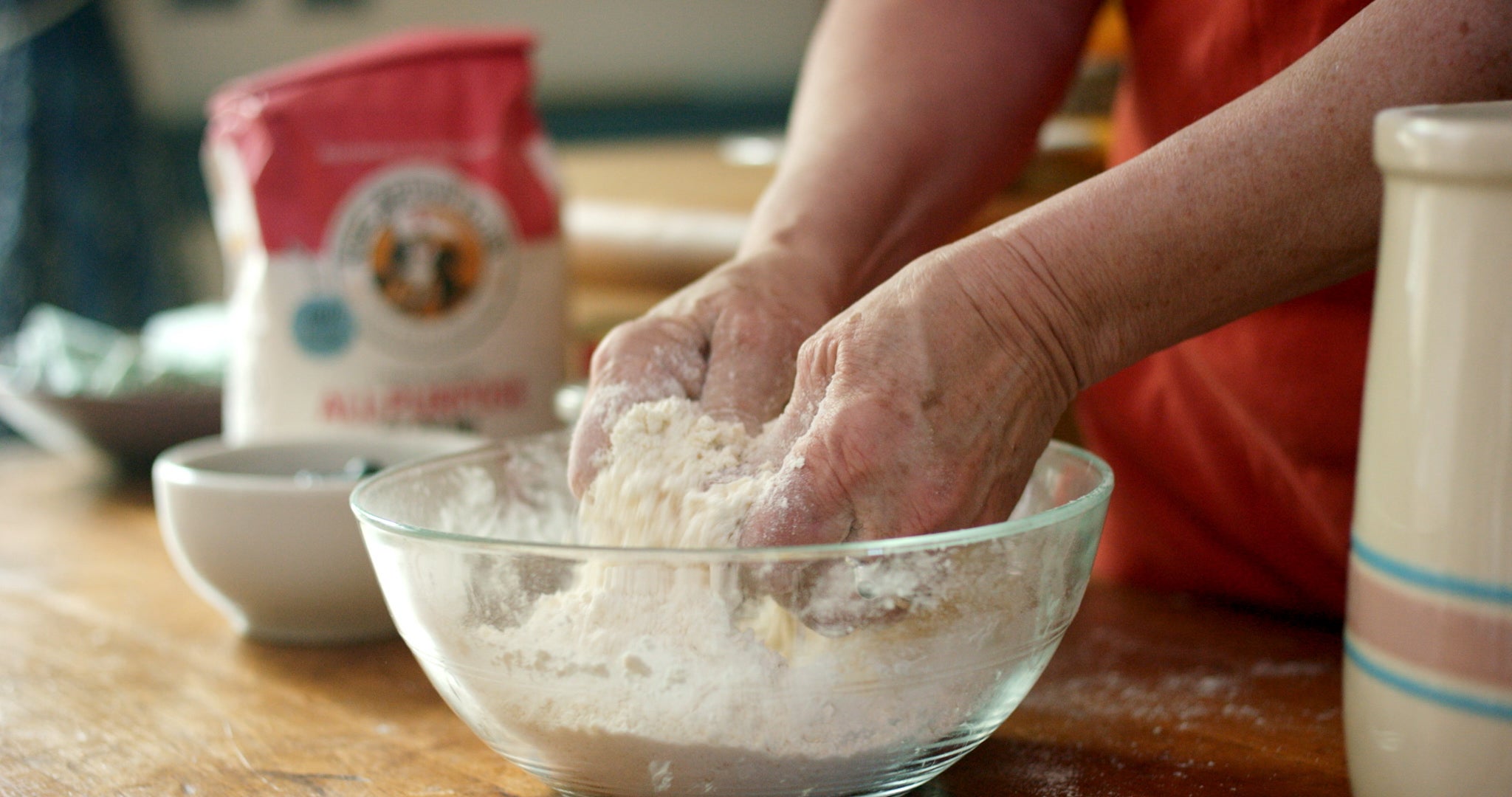 Step 4: Choose a recipe and bake
For me, this is where the fun really begins. I love flipping through recipes and thinking about what will bring the biggest smile to the person for whom I'm baking. For my kids, it's Chocolate Chip Oatmeal Cookies; for my mom, anything chocolate; for the food pantry, Everyday Whole Grain Bread or pizza; and for daycare, anything portable and neat. 
It's usually best to let your baked goods cool completely before packaging for delivery. Wrap securely so nothing spills or smushes and don't forget to include the recipe or list of ingredients.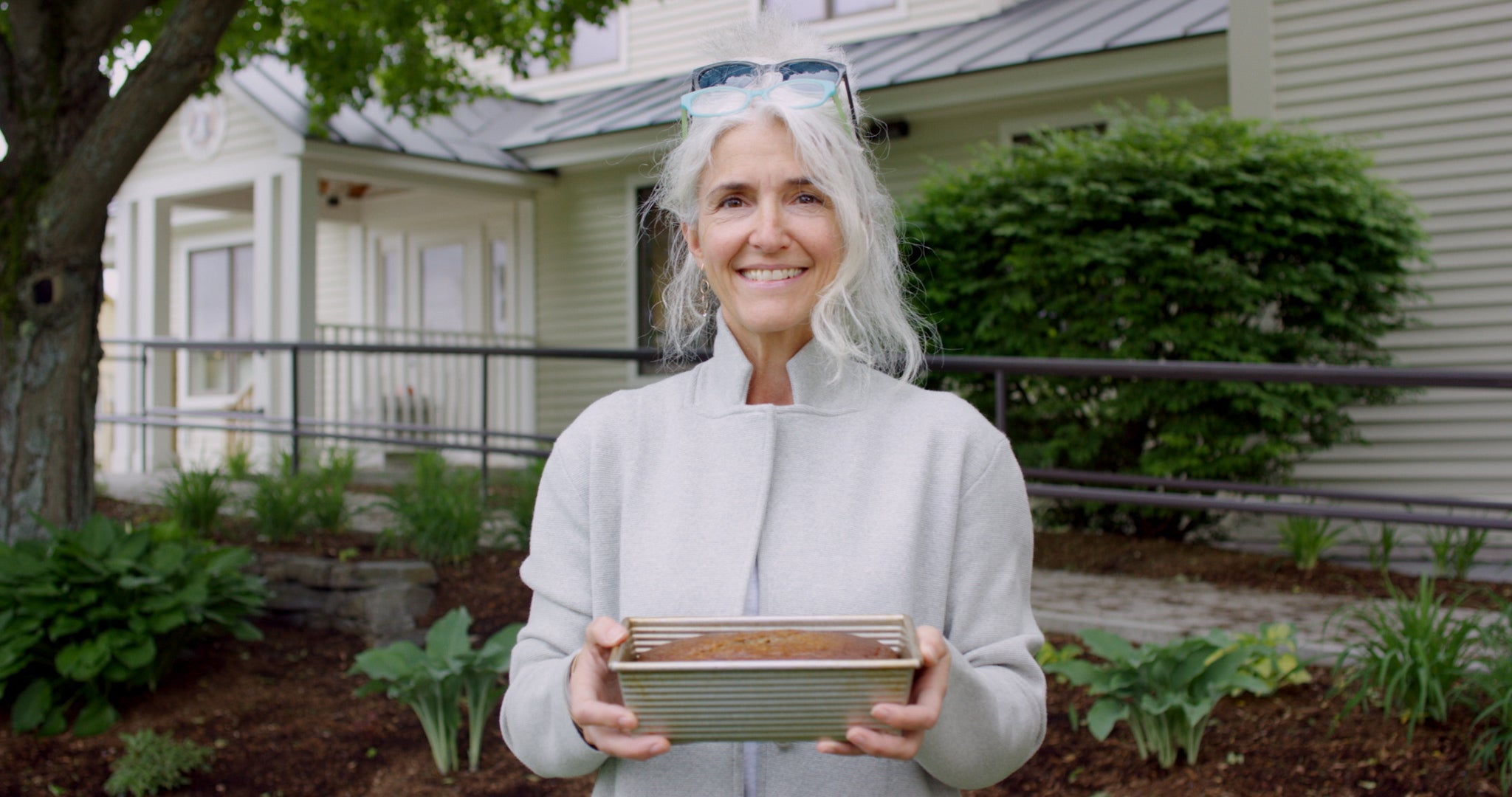 Step 5: Deliver and feel the love!
You've done the work, and hopefully had fun in the process. Now it's time for the best part – giving it away! There's nothing better than seeing faces light up when you deliver a homemade baked good.
Join the King Arthur community in pledging to Bake for Good.
Jump to Comments