When I first joined King Arthur as an instructor for our Bake for Good program, I was amazed someone was willing to pay me to teach, bake, and help communities all over the country. Here was a company that felt such a strong desire to nurture young bakers that they created a whole educational program to do just that. I was thrilled. 
Bake for Good is a free school outreach program that works with students toward three goals: learn, bake, and share. We supply students with ingredients and teach them how to make bread at home, incorporating elements of science and math in the process. Through the program, students also bake two loaves of bread, one to eat and one to give away as an act of kindness.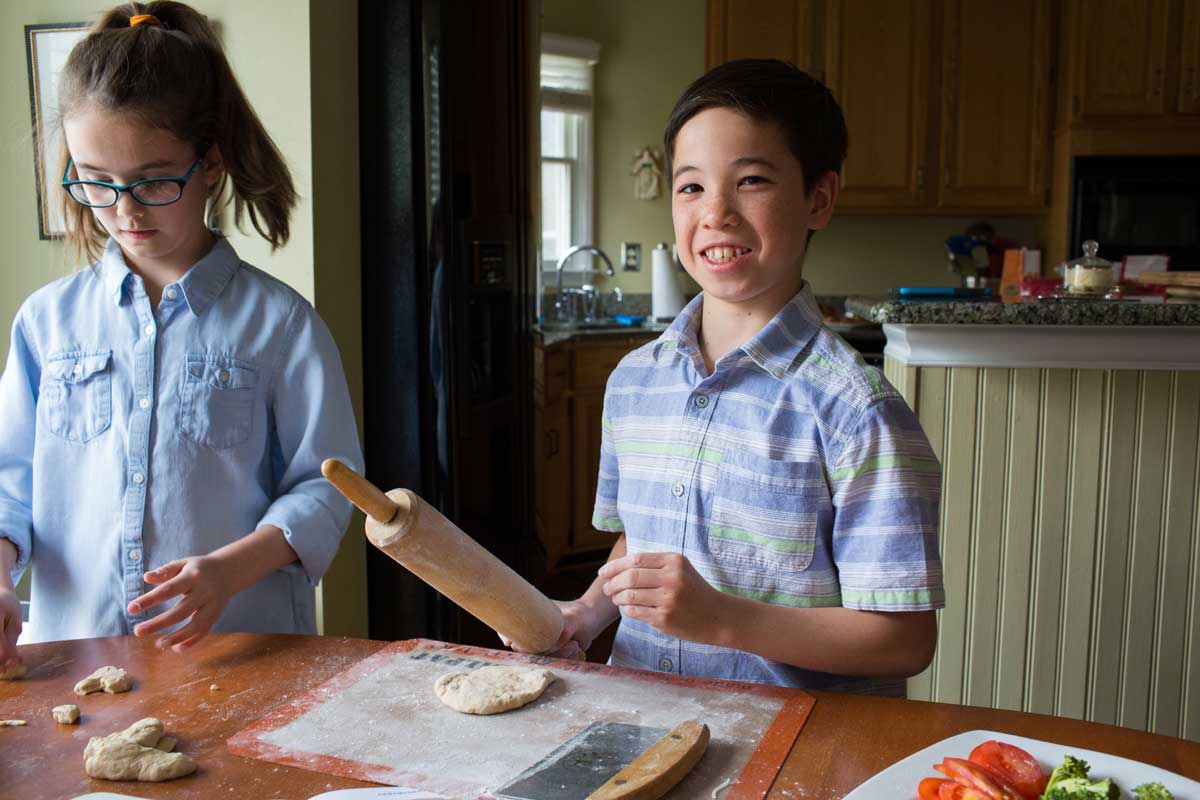 As an instructor, the work I've done through Bake for Good to inspire young bakers has inspired me in return. I've taught science and mathematics, but on a deeper level, I've also taught compassion, independence, and success. 
At King Arthur, we believe deeply in the power of baking to change lives and support students. Now, we're expanding our work with Bake for Good by partnering with FoodCorps, a national non-profit that connects kids to healthy food in school.  
A like-minded dedication to community 
I first became involved with FoodCorps in 2018, when Bake for Good received an application from a FoodCorps service member in Hawaii. After a few months of planning, I ultimately traveled to the Big Island of Hawaii to teach 10 programs across the island in collaboration with FoodCorps.
Some of the programs I taught were traditional school assemblies and some were community-based, but the one thing that connected them all was the welcoming people. 
In Hawaii, aloha means more than just hello. It's an embodiment of the word welcome — affection and respect for another person for simply being. This sense of aloha was how FoodCorps and the community welcomed me. Although I was teaching in "paradise," it was impossible not to see the food insecurity —  a lack of reliable access to affordable, nutritious food in sufficient quantities — and inequality the Indigenous population faced. My outlook as an educator changed during this trip, and it rekindled a desire to do more for communities dealing with food insecurity.  
FoodCorps works to address the socio-economic disparities in food education and access. In fact, their mission is to create "a future in which every school is a healthy school, and every child is well-nourished and ready to learn." They seek to ensure that all American children — regardless of race, place, or class — know about healthy food and its origins.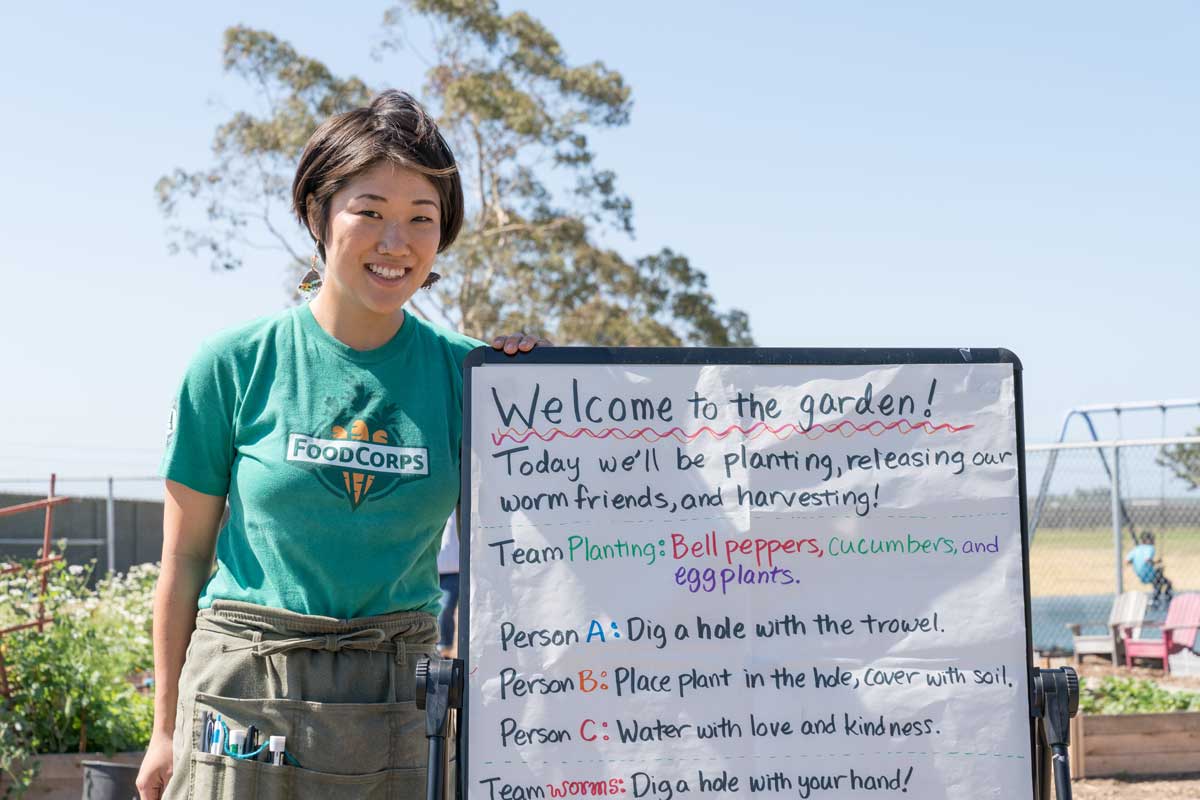 Both FoodCorps and Bake for Good have a strong dedication to community at their core. Ultimately, my trip to Hawaii and our initial collaboration sparked an idea: by working together, Bake for Good and FoodCorps could provide important food education for communities across the country. 
How the partnership works
FoodCorps programs connect kids to healthy foods, while Bake for Good programs teach kids the fundamentals of baking. When baking with whole grains, these two missions go hand in hand. 
In this partnership, FoodCorps service members nationwide will be using the Bake for Good program to teach nutritious whole-grain bread baking to students. Bake for Good will continue to support baking education by training service members to bake with their students; we'll also supply recipes and baking resources, provide access to educational materials and ingredients, and offer ongoing education and training.
Lack of materials is a particular issue for many children FoodCorps works with; by supplying ingredients for students, among other support, we're ensuring they carry their newfound skills beyond the classroom to make it part of their everyday routine.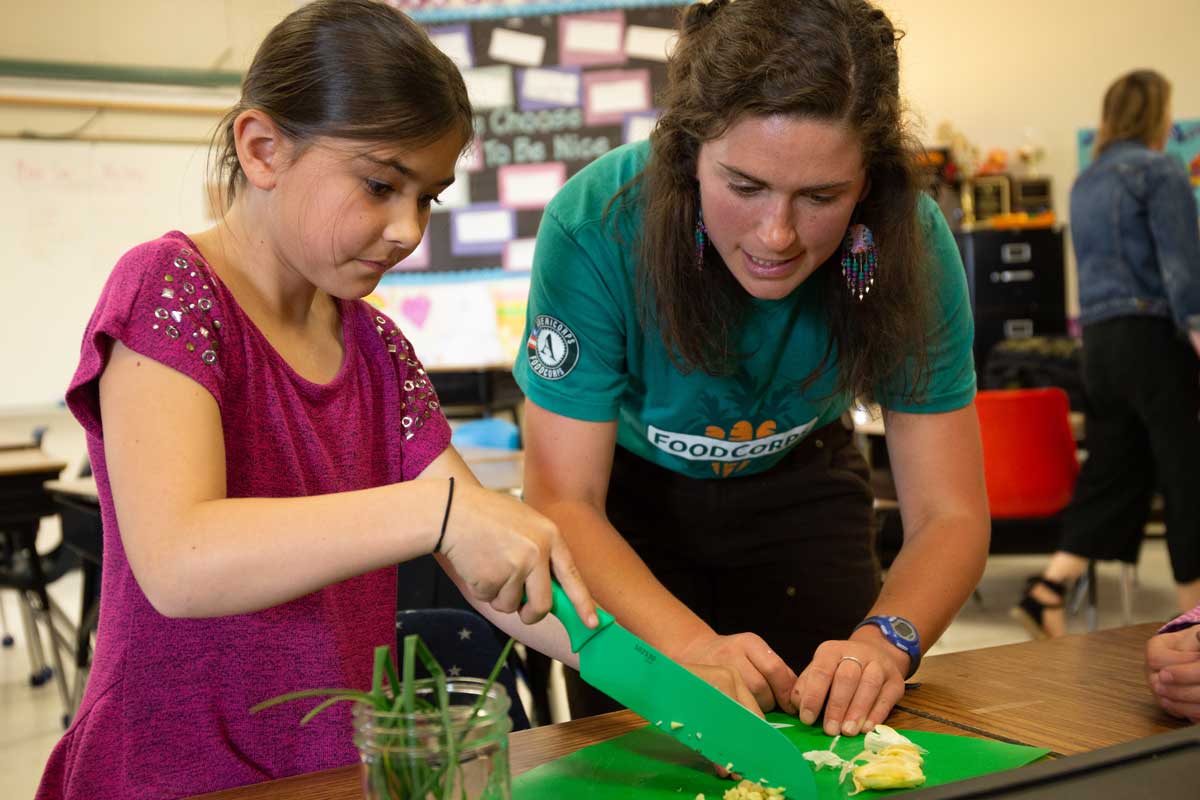 "We are thrilled to enhance our partnership with King Arthur Baking Company in this critical time," says Curt Ellis, co-founder and CEO of FoodCorps. "Through King Arthur's Bake for Good program, our FoodCorps service members are not only introducing their students to a love for baking, but also simultaneously emphasizing math and science concepts. We especially love that the program encourages students to share a loaf with someone in need as an act of kindness, leading to a sense of ownership and community engagement that is so needed right now."
In supporting FoodCorps with educational resources, professional development, and supplies, we'll be reinforcing food and baking education all year long. This means students can learn even more about the fundamentals, science, nutrition, and joy of baking — skills we know will serve them for the rest of their lives.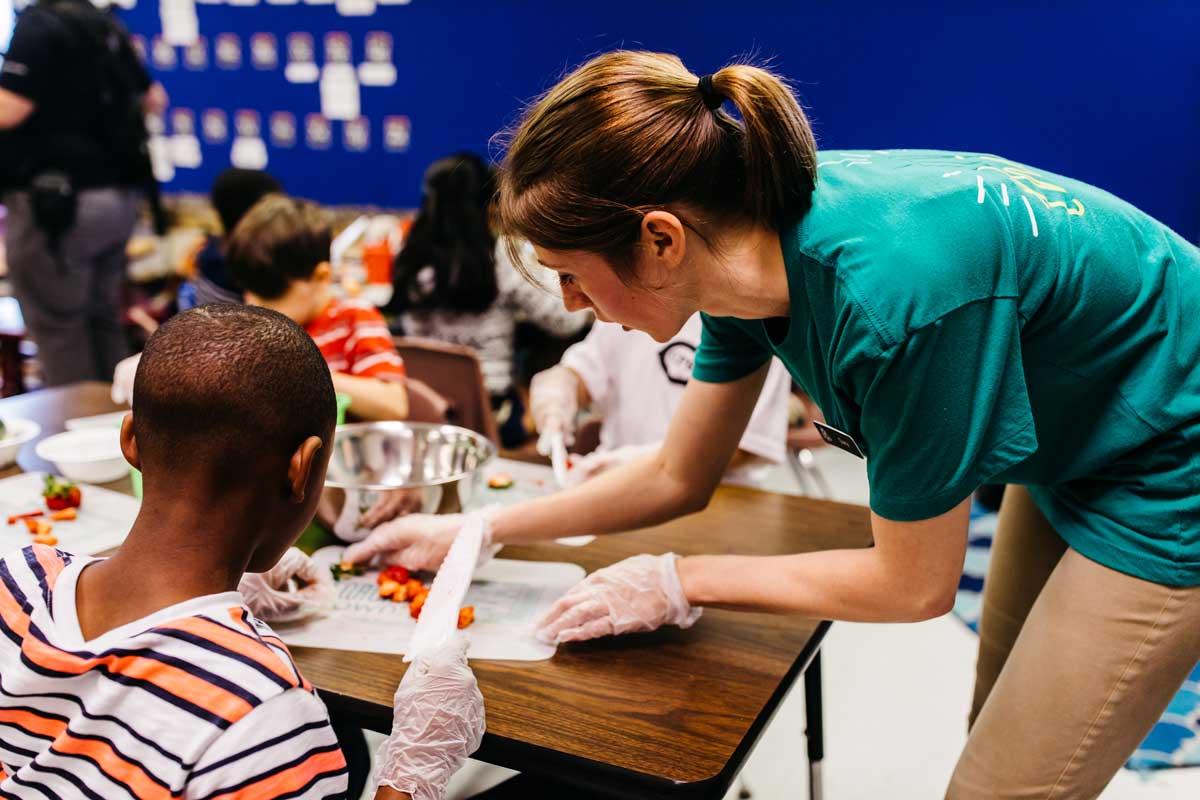 Wesley Skidmore, a service member serving in Montana, shares, "I love how baking combines passion, science, and excitement for healthy foods. I hope to use this program to encourage kids to look closely at what is really in their foods and to get them excited about cooking and eating foods with ingredients they can pronounce. Once kids get excited about baking something simple, I hope they will continue baking with gusto!"
Expanding our work and mission
Adding FoodCorps service members as an extension of the Bake for Good team diversifies our voice and outreach. It allows us to continually support Indigenous communities, communities of color, and communities with limited access to nutritious food. With FoodCorps as part of our team, we hope to empower an additional 100,000 students across the country within the next five years.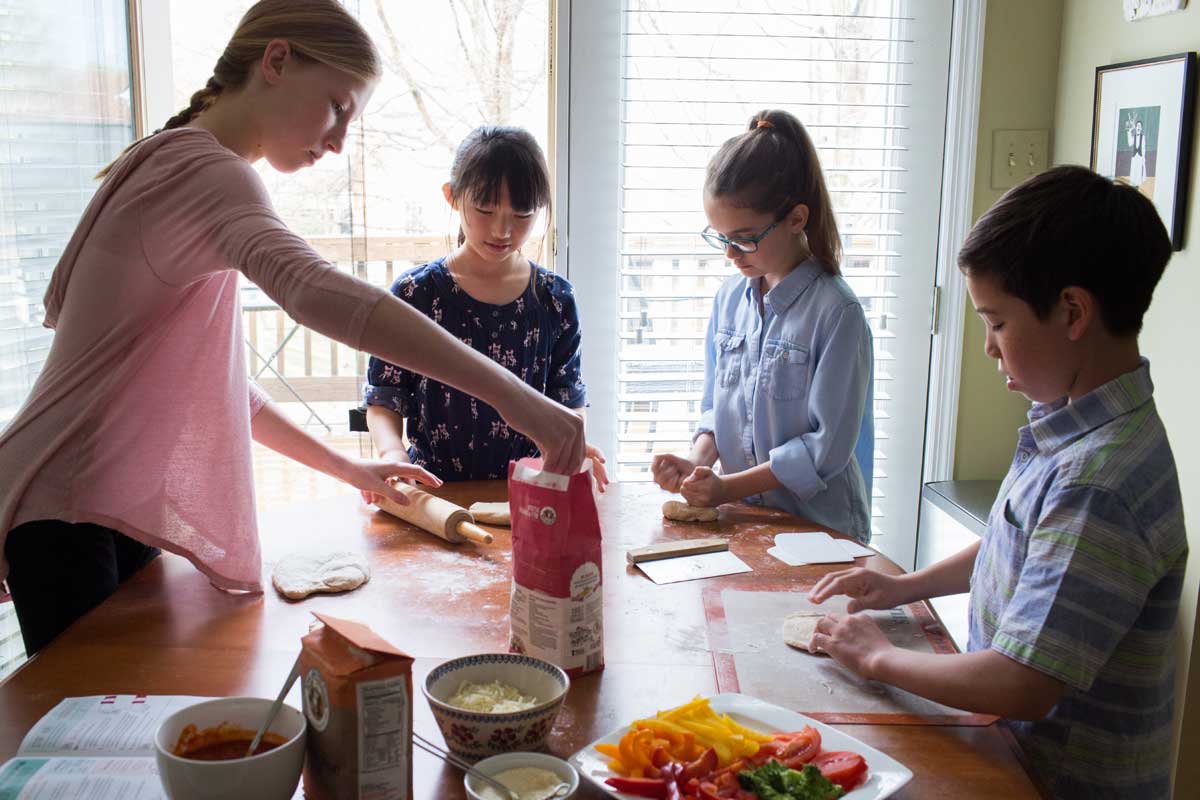 Five years after joining King Arthur, I'm still amazed that someone is willing to pay me to teach and bake. But on a deeper level, I've realized that Bake for Good is not just helping communities all over the country: we're inspiring the next generation, leading positive change, and empowering whole communities to do (and bake for) good. 
To learn more about Bake for Good and how to get involved in the program, please see the Bake for Good homepage. 
Cover photo by Julia Reed
Jump to Comments