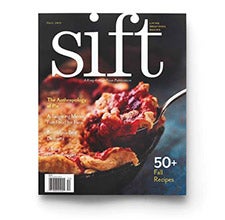 It's that time of year. Time to dust off the rolling pin, come home from the orchard or farm stand, and choose which fall pie recipes will grace your table.
Sift has done some exploring for you, and would like you to make the acquaintance of the talented Emily Hilliard. She contributed the feature story on the cover: the Anthropology of Pie. We think it's a fascinating story, and hope you'll pick up your own copy of Sift to read it. But if you want to cut to the chase and get baking, Emily has shared some of the show-stopping recipes from her blog, Nothing in the House, with us – and now, with you!
Her recipes are unique, creative, and very, very tasty.

Take this riff on a fall favorite, Delicata Squash Pie. Those beautiful gold- and green-striped squash bake up smooth and sweet, and are dressy enough to deserve a swirl of heavy cream for a bit of bling on top.
Or salute this harvest time with two flavors that liven up a classic pie category. Chess pies are custard-based, with a hint of cornmeal in the filling for crunch. Emily livens up the whole shebang by baking a Cranberry Chocolate Chess version. Sweet, tart, rich, and toothsome, it'll be sure to wake up the Thanksgiving dessert table.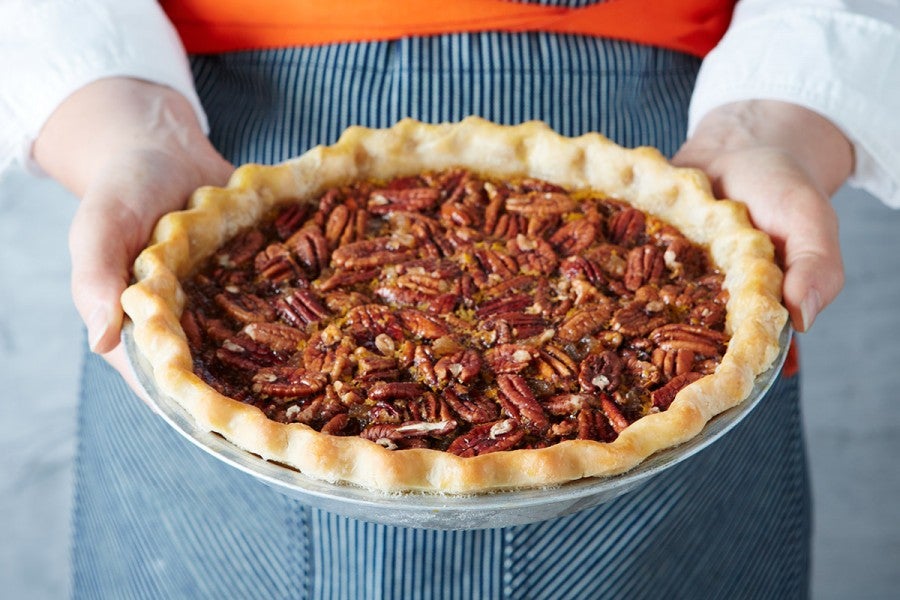 The everyday becomes inspiring in the hands of Emily's friend Alison Kave, author of First Prize Pies. This Bourbon Ginger Pecan Pie is her invention. Three kinds of ginger for spice, brown sugar and maple syrup for sweet, and bourbon for smoooooooth.

Last, let's not forget the Gingered Plum Streusel beauty on the cover!
Find this recipe and so many other baking discoveries in Sift.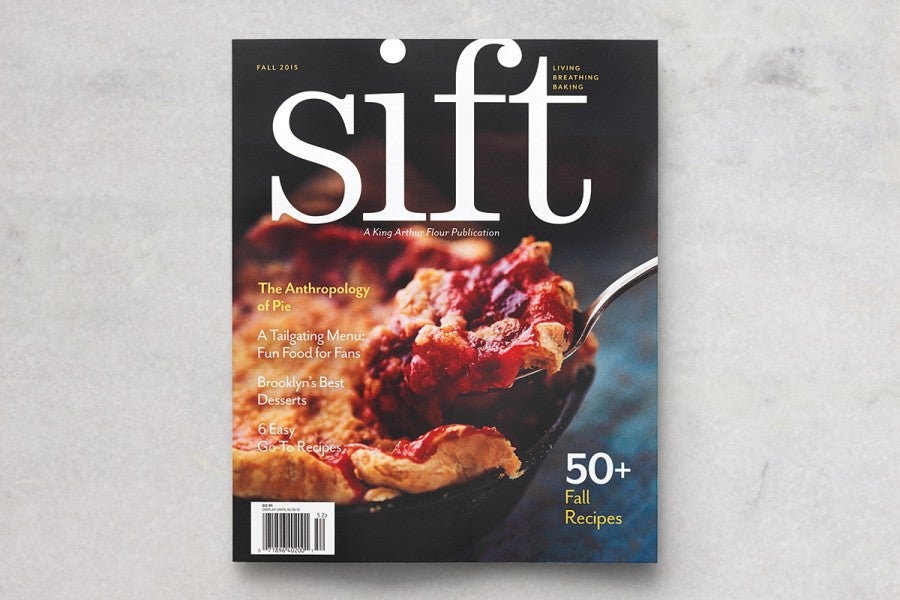 Join us in celebrating all great flavors this fall, as we live, breathe, and most enthusiastically, bake.
If you'd like to catch up on stories you may have missed in Sift, check out back issues of the magazine.
Jump to Comments