It's a... grain mill! King Arthur Flour would like to proudly announce the arrival of our brand new Original Osttiroler Getreidemühlen.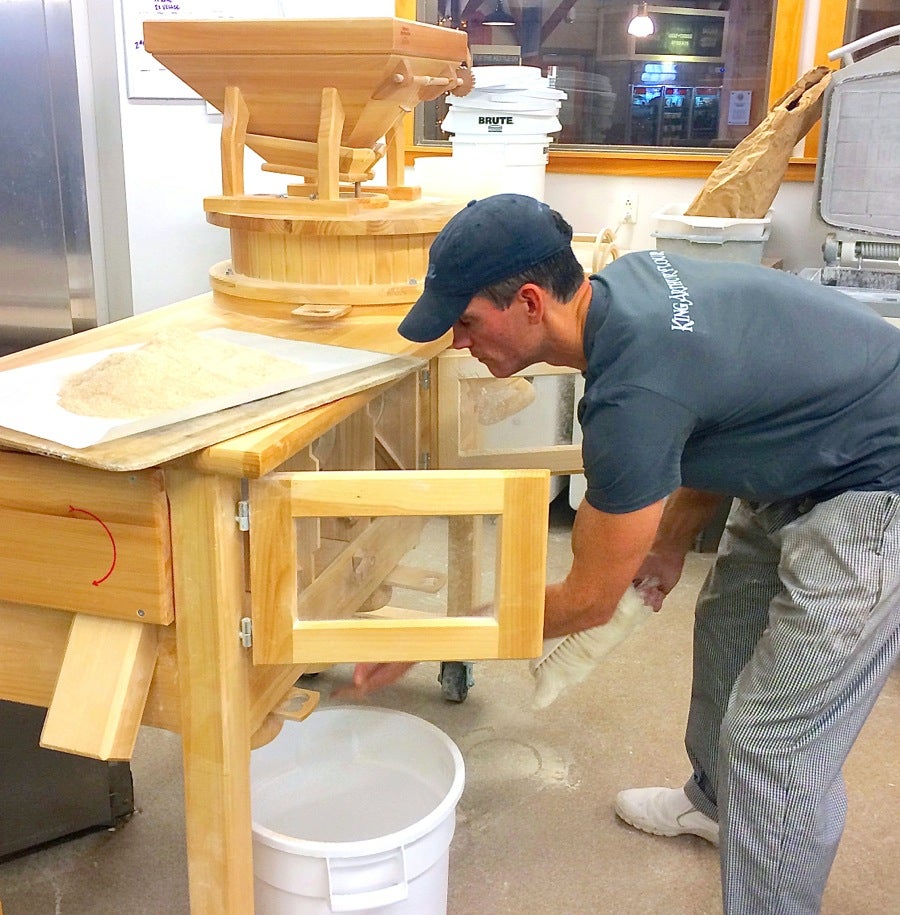 Born in Dölsach, Austria, this newest member of our Bakery's family was delivered at the beginning of December.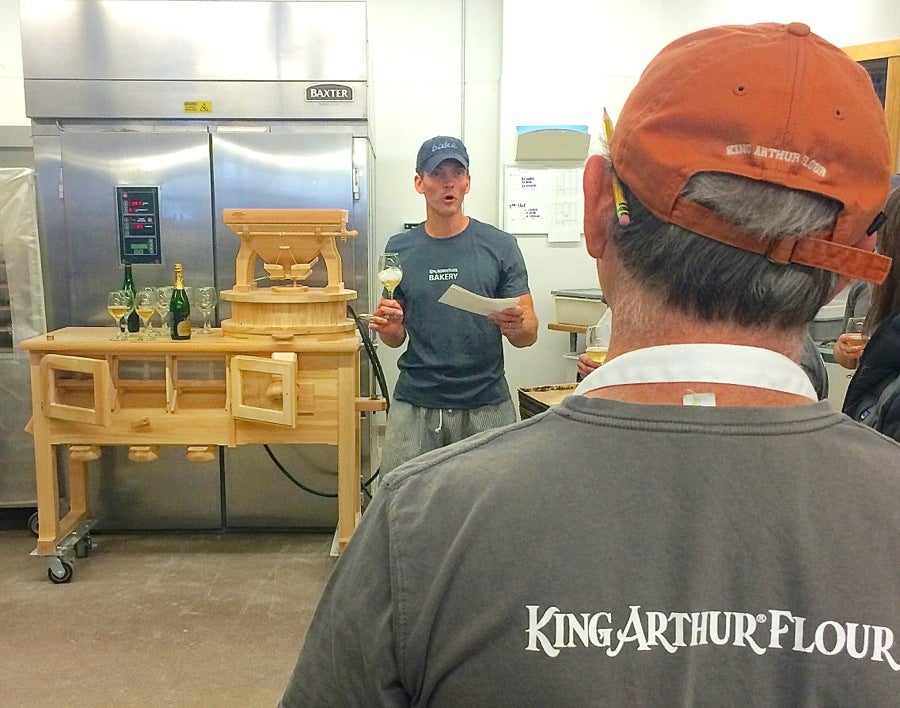 And shortly thereafter, it was christened in a brief but lovely ceremony, amidst the cacophony of baking: rolling carts rattling across the floor, the bread loader slamming back after depositing its dozens of baguettes into the oven, cheerful bakers jibing one another about shaping techniques and the exact location of buttercream in the walk-in.
Why do we make such a fuss about a piece of bakery equipment?
Because honestly, it's so much more.  Our Bakery director, Martin Philip, says it best, in this toast he raised to the Osttiroler:
For thousands of years, we have milled grain.
We have crafted vessels to transform the work of the fields to grist for the baker and we have often called these machines by name.
From early stone cairns, to the modern roller, mills have nourished us through long winters, grinding the products of our harvest.
To the mill we toast!
We are here today to welcome a new mill to glorious service.
We greet you and ask that you be cared for, and that your honest work care for our families and all who take sustenance from your products.
We ask the millers of old and the mood of the Earth to accept you and guide you in your work.
To the mill we toast!
The seasons of the earth are varied, from tranquil to violent, drought to deluge.
We ask that this mill be given the strength to carry us through times of feast and times of famine.
The wheel is set with the runner atop; the legs are strong and stone is firm. 
To the mill we toast!
With steady hand, full hearts and clear conscience we christen you and welcome you.
As bakers, with your assistance, we will honor the farmer's product, together, with our sincere efforts.
To the mill we toast!
"I started with something I found for use as a boat christening and carved it up, subbing wheat and agricultural images – but stopped short of references to Demeter," grinned Martin, when asked of the origins of the toast.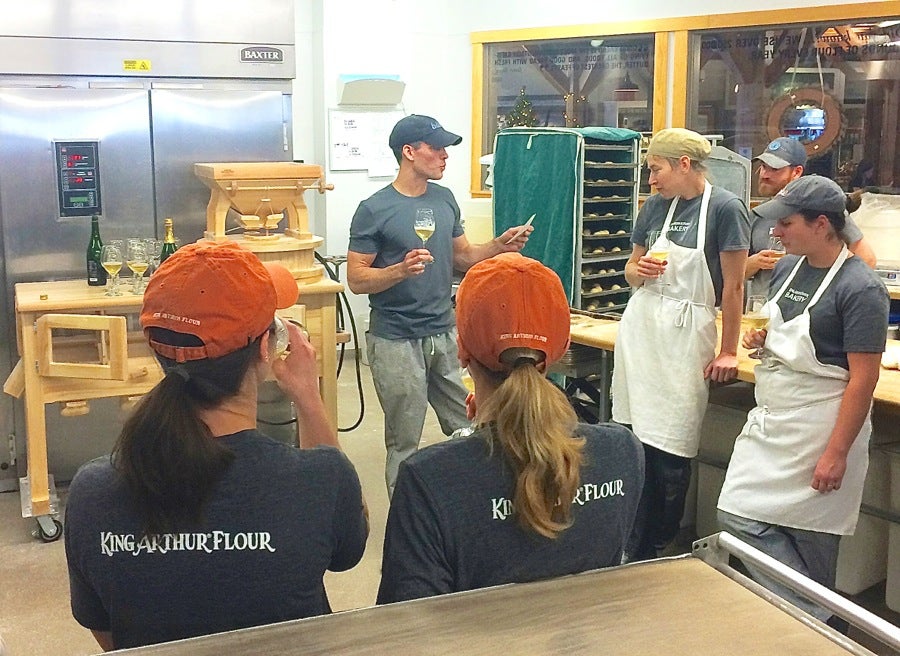 "I enjoyed writing it and also hollering it above the din of bakery noise to the gathered crowd," he quipped.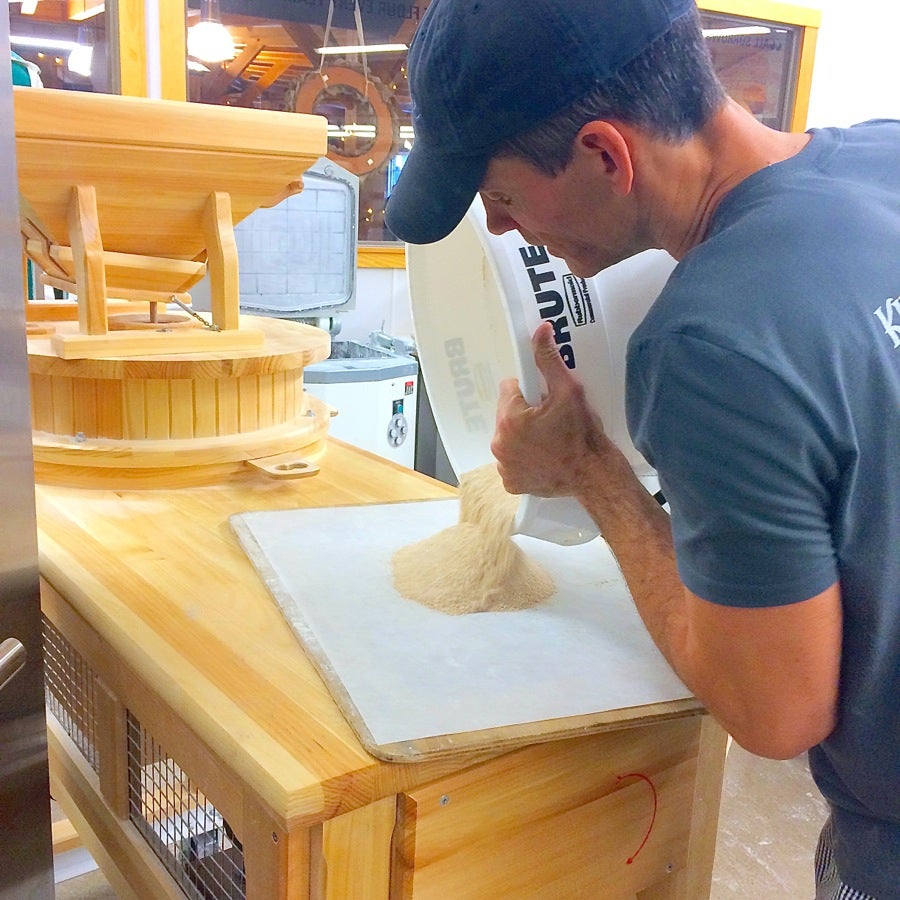 "We intend to mill a broad variety of grains, from corn to buckwheat, rye to wheat," he continued.   "The broad purpose of the mill is to bring ourselves as bakers closer to the source. Rather than just thinking about the powder in the bag, we can look at grain itself.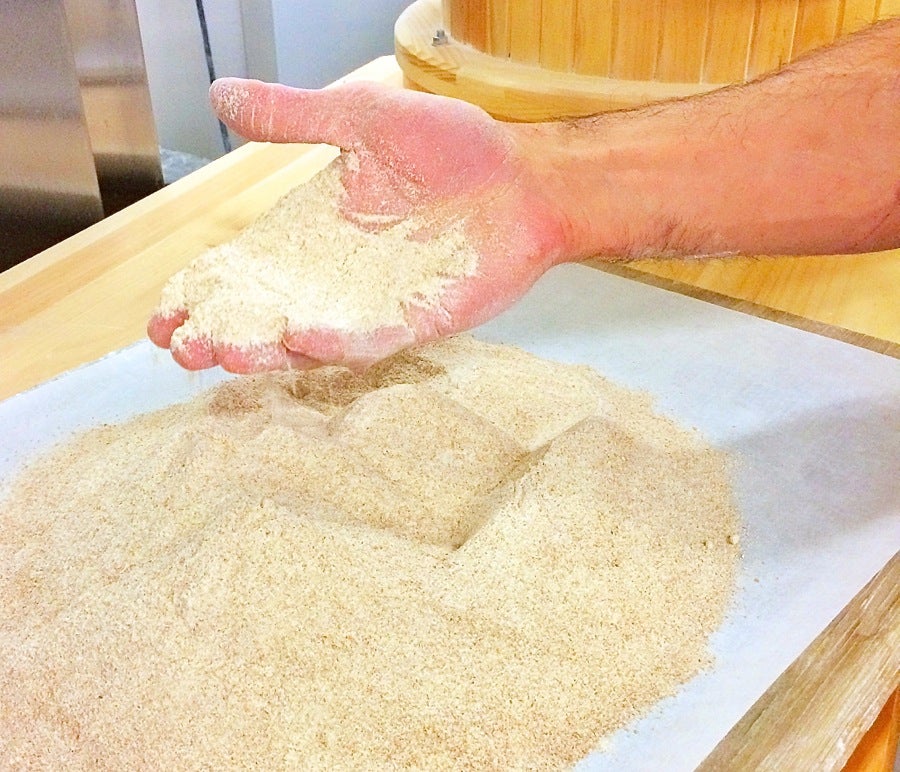 "We can also mill very small quantities of single-variety wheats, corn, and other grains produced on local farms. We can use the mill as a teaching tool – teaching other bakers how to work with fresh-milled flours.
"Finally, we can further our involvement with the Washington State University Bread Lab in Mt. Vernon, Washington. Recently we've been working with them, testing new varieties of wheat," he concluded.
When following the ancient craft of baking bread – from turning wheat in the field to a loaf on the table – there's one key tool to which we pay homage today:
To the mill we toast!
If you're curious about baking with ancient grains – the kind that might be fresh milled in a vessel like this – see our guide to Baking with Ancient Grains. 
Jump to Comments