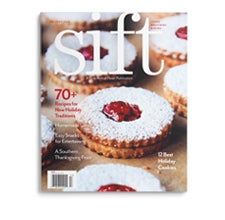 In our Holiday issue of Sift, KAF employee-owner Katie Walker traveled to San Francisco to visit Vermont native Josey Baker, who's grinding his own flour and baking the freshest loaves ever. We wanted to share her story with you.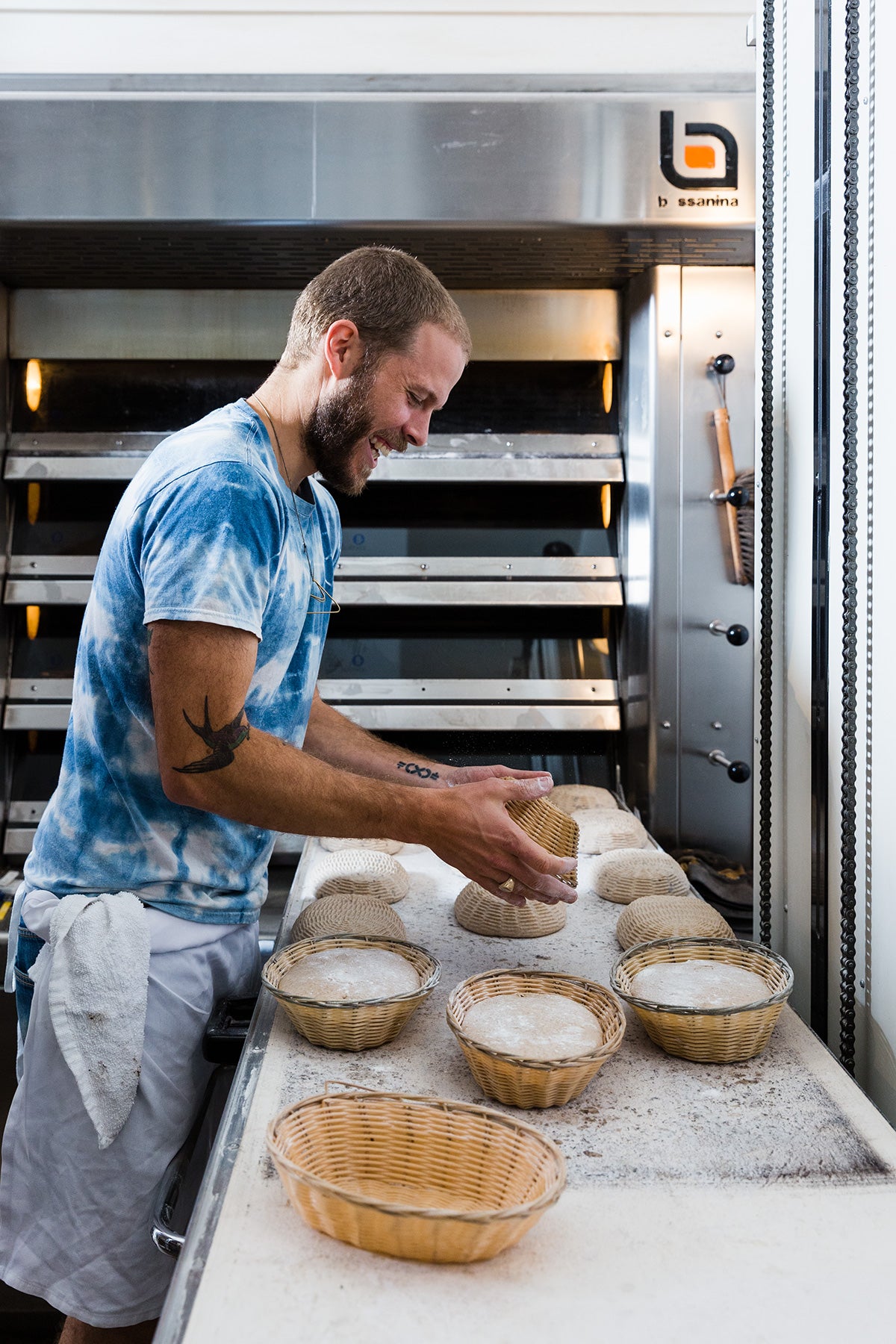 It's only been five years since Josey Baker, 32, first began baking bread out of his apartment. His journey to become a masterful baker has been quick, but he credits his curiosity for a large part of his success at his wildly popular San Francisco bakery, The Mill.
When Josey moved to California from Vermont in 2005 it wasn't to pursue baking; instead, he was hired by UC Berkeley to develop science curricula. Little did Josey know it at the time, but his love of science would help ground his quest to excel at baking.
In 2010, a friend handed him his first baking formula: a sourdough starter and handwritten recipe. That was all it took to spark Josey's investigations into bread, and less than a year later he left Berkeley and started moving toward baking as a business.

Science + Flour = Great Bread
"Underneath the act of pursuing science or baking, there is a curiosity and eagerness to learn," says Josey. "I acted as a scientist in the kitchen, and I still do. My rigorous, science-like approach is a huge part of what allowed me, and now this bakery, to grow as quickly as it did. It was just amazing to be able to have this new venue where I could come up with my own questions and answer them in my own kitchen."
He delved into research, reached out to longtime bakers for advice, took detailed notes for every loaf he produced, and was determined that each time he heated the oven his bread would get better and better.
Soon his experiments with whole grains led him to mill his own flour. While some bakers would never bother to add more complications to the already arduous process of producing bread, Josey saw fresh-milled flour as the new frontier in baking.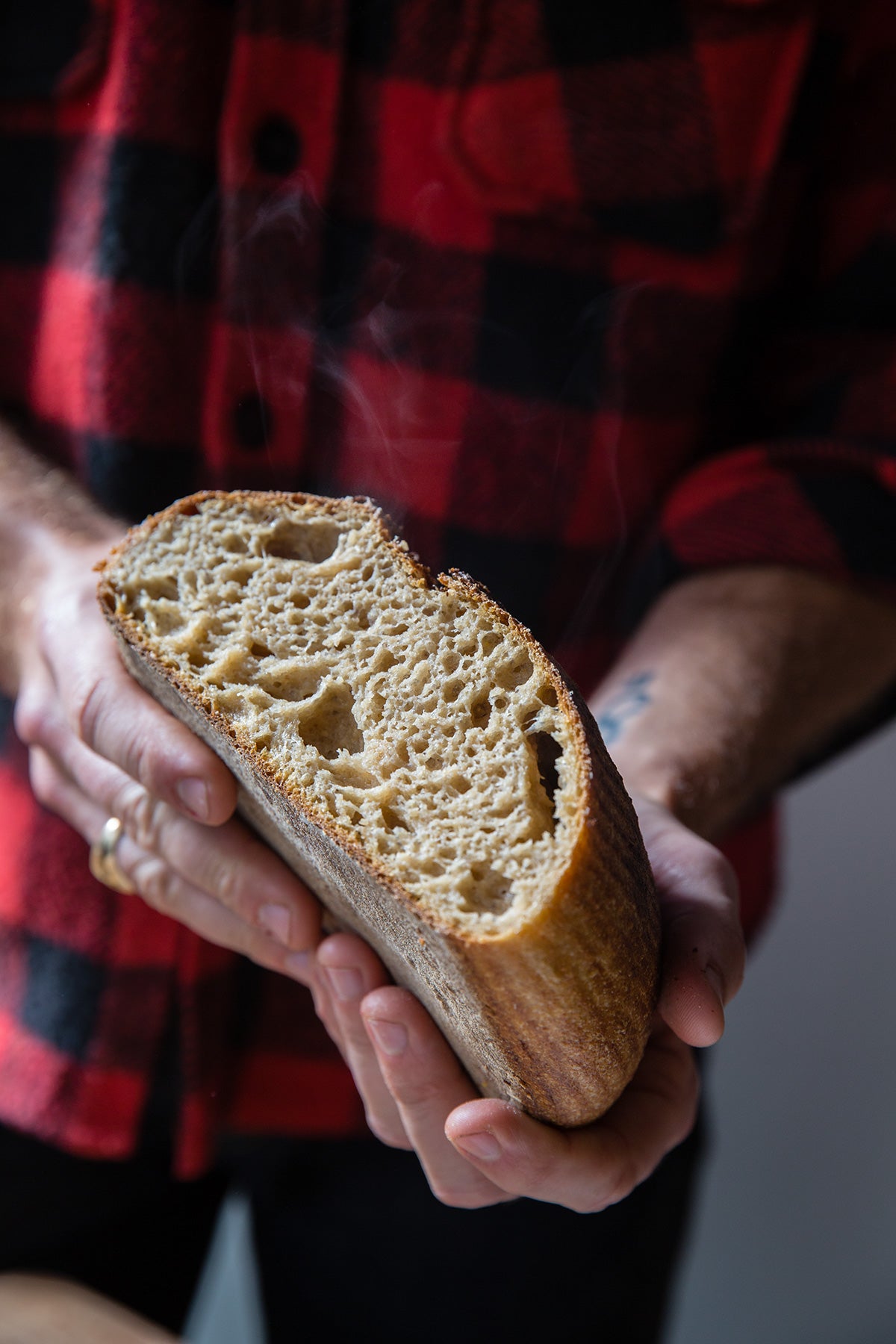 "A loaf of bread that uses fresh-milled flour is the most alive bread one can taste. It's more vibrant than any other type of bread," he professes. "You get more of whatever it is that bread has to offer. The most notable difference is aroma, which is strong and amazing. The texture is finer and the flavor is sweeter and more nutty.
"It was only when I decided that the bakery would have its own mill that this place officially got its name. Before that it was just a café/bakery in collaboration with Four Barrel Coffee." Having opened in  2012, The Mill for now is still the only bakery in San Francisco that has its own stone mill to produce flour and use it for onsite baking.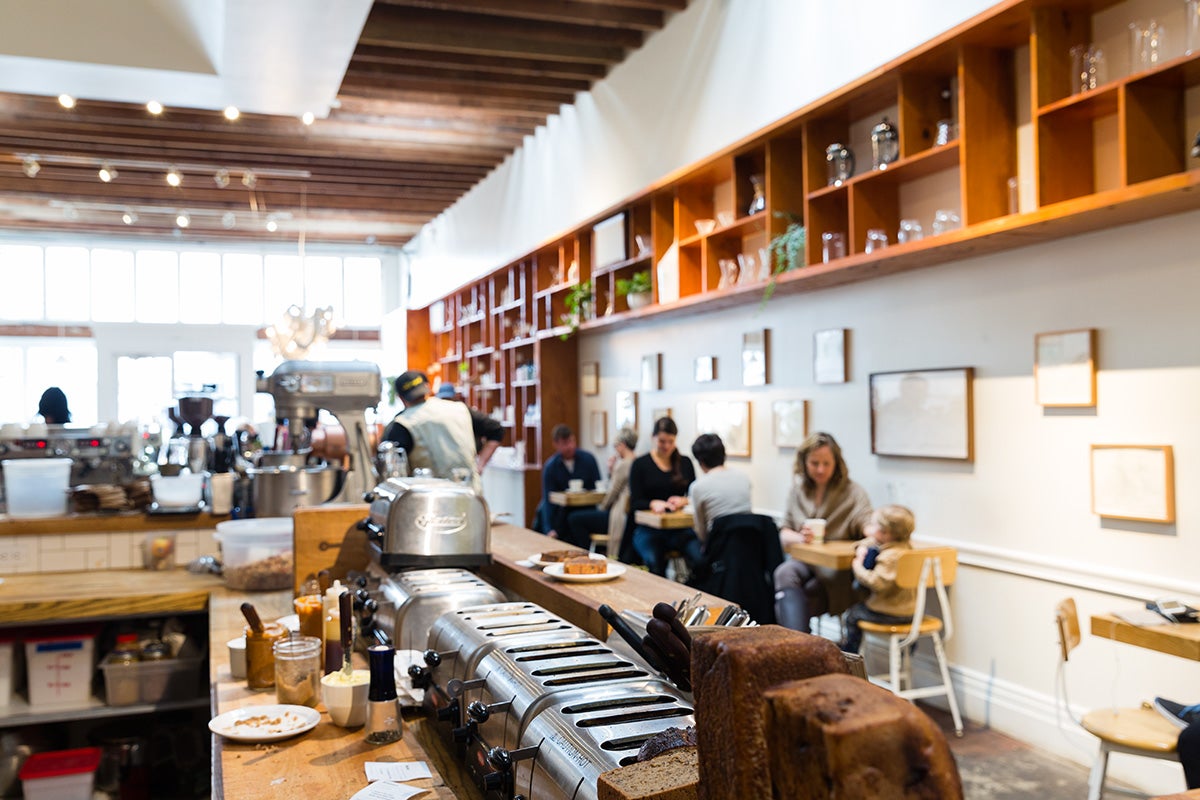 Attracting customers of all ages, The Mill is located off well-traveled Divisadero Street, and remains bustling all day long. The space is commanding and modern, but its communal tables lend a sense of comfort that leads neighbors and tourists to strike up conversations with one another and stay for hours at a time.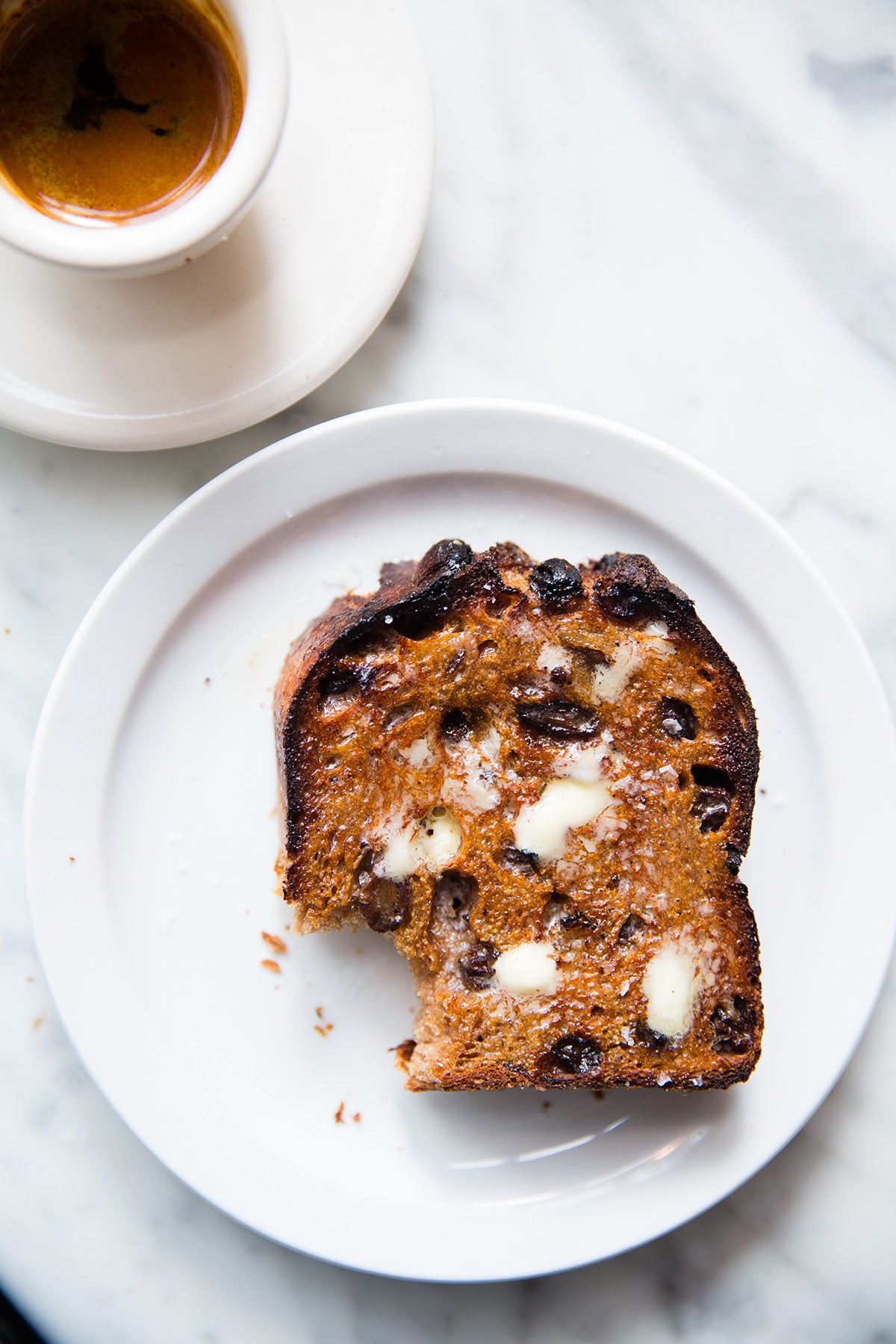 Stepping inside out of the crisp San Francisco air, there's a distinctly warm feeling and nutty aroma as you come up to the counter to order. To the right is a simple wire rack that houses half a dozen types of loaves.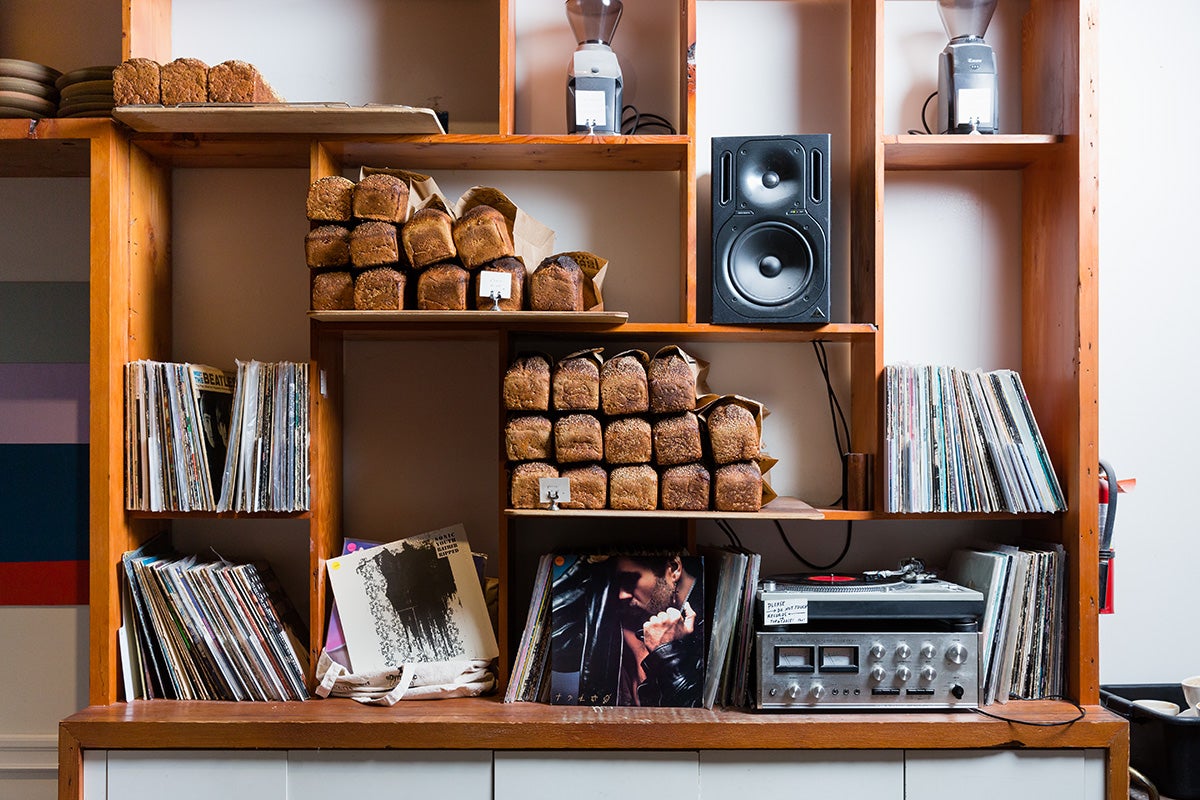 They're constantly disappearing, then being refilled with new ones, warm from the oven. Order after order, customers leave with a cup of coffee and a loaf or two of bread under their arms.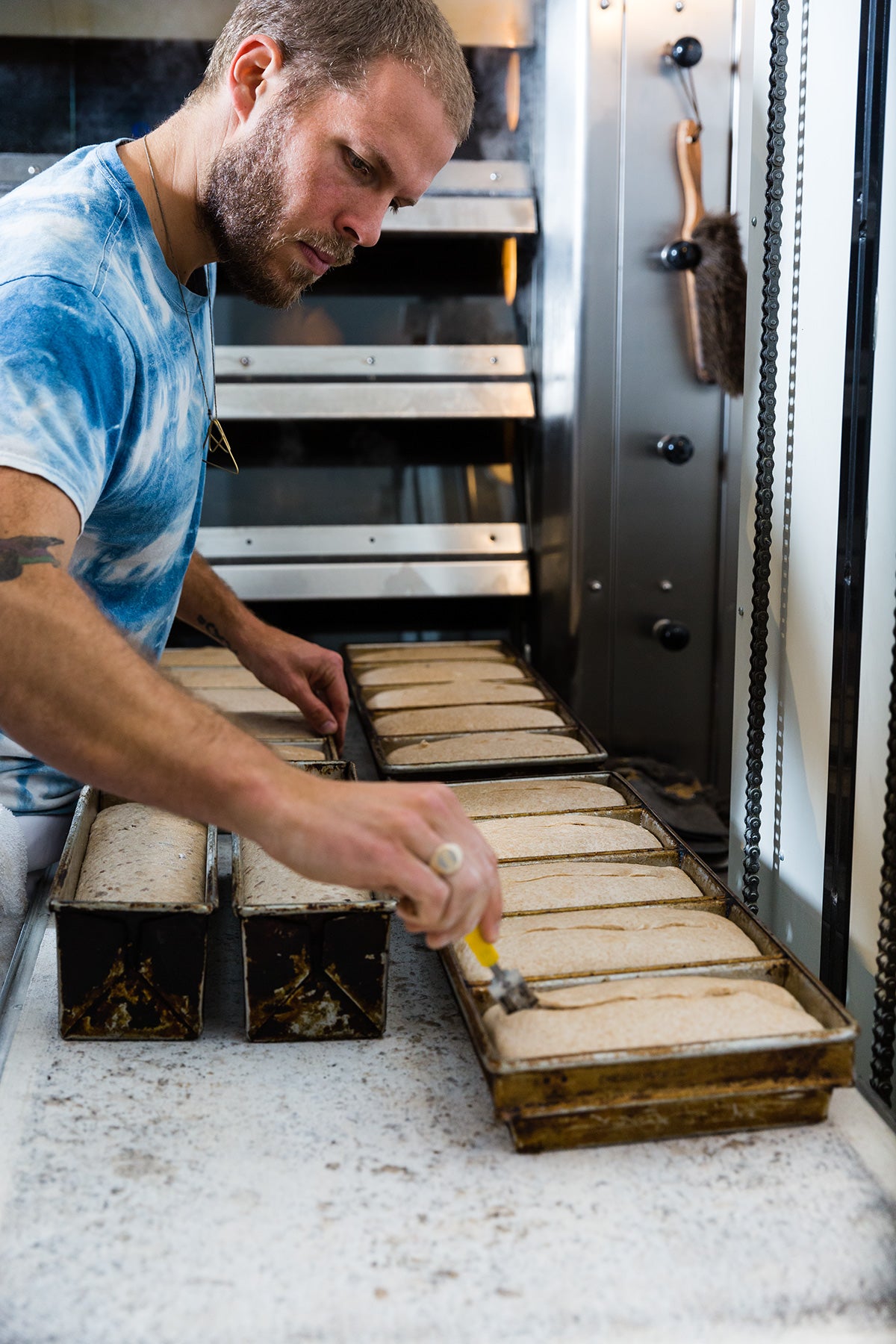 Baking over 370 loaves of bread a day it would be easy, if not predictable, to assume that other locations are in the works. But Josey insists that his focus will remain on producing better bread one loaf at a time.
Even though Chad Robertson of Tartine Bakery (one of Josey's neighborhood sources of inspiration) is opening a bakery/restaurant that will include its own flour mill, Josey is resolute that his cynosure is making great bread right here.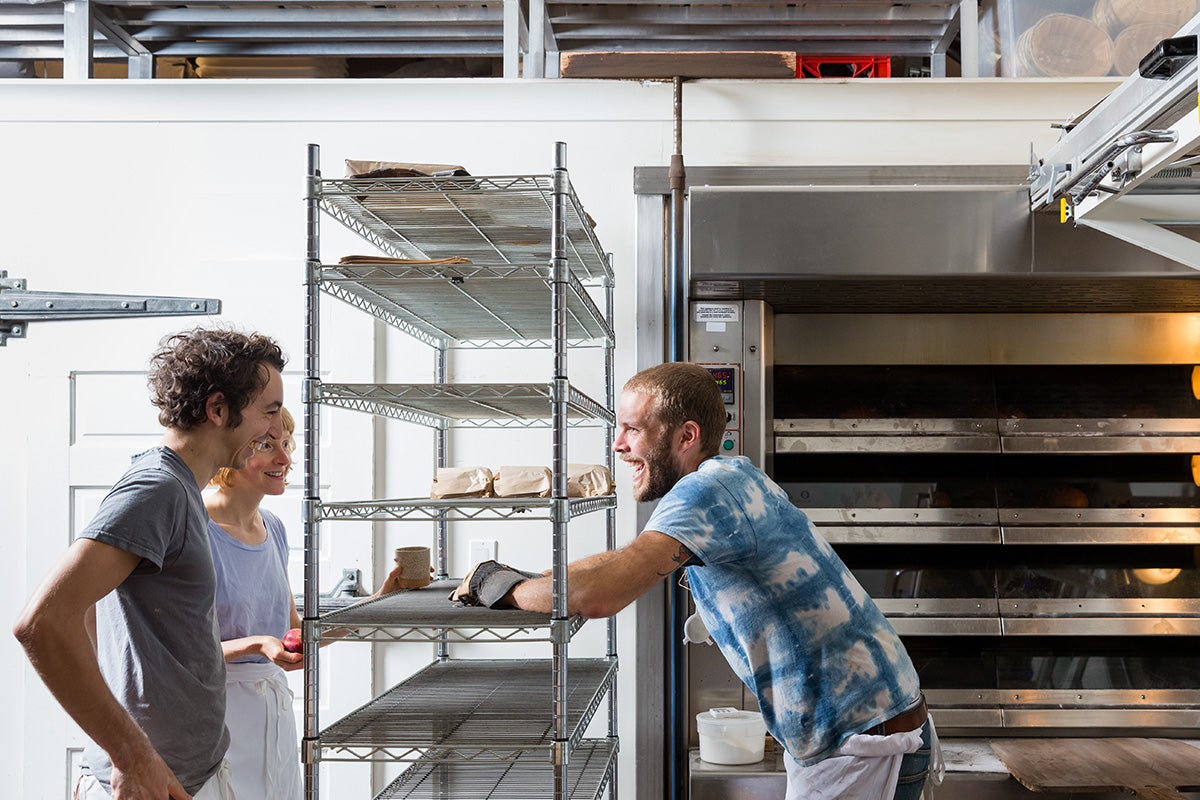 Jump to Comments