This article originally appeared in the fall 2015 issue of King Arthur Flour's magazine, Sift.
In a kitchen tucked underneath an elevated train track in East Harlem, bakers are turning out some of New York City's finest bread.
Hot Bread Kitchen is located inside the historic La Marqueta, a brightly colored marketplace flanked by two of the city's largest low-income housing projects.
A glass case in the small storefront is piled with breads: stacks of buttery Moroccan m'smen, sweet Mexican concha buns, crisp Armenian lavash crackers, and a black sesame seed-coated Persian flatbread called nan-e barberi.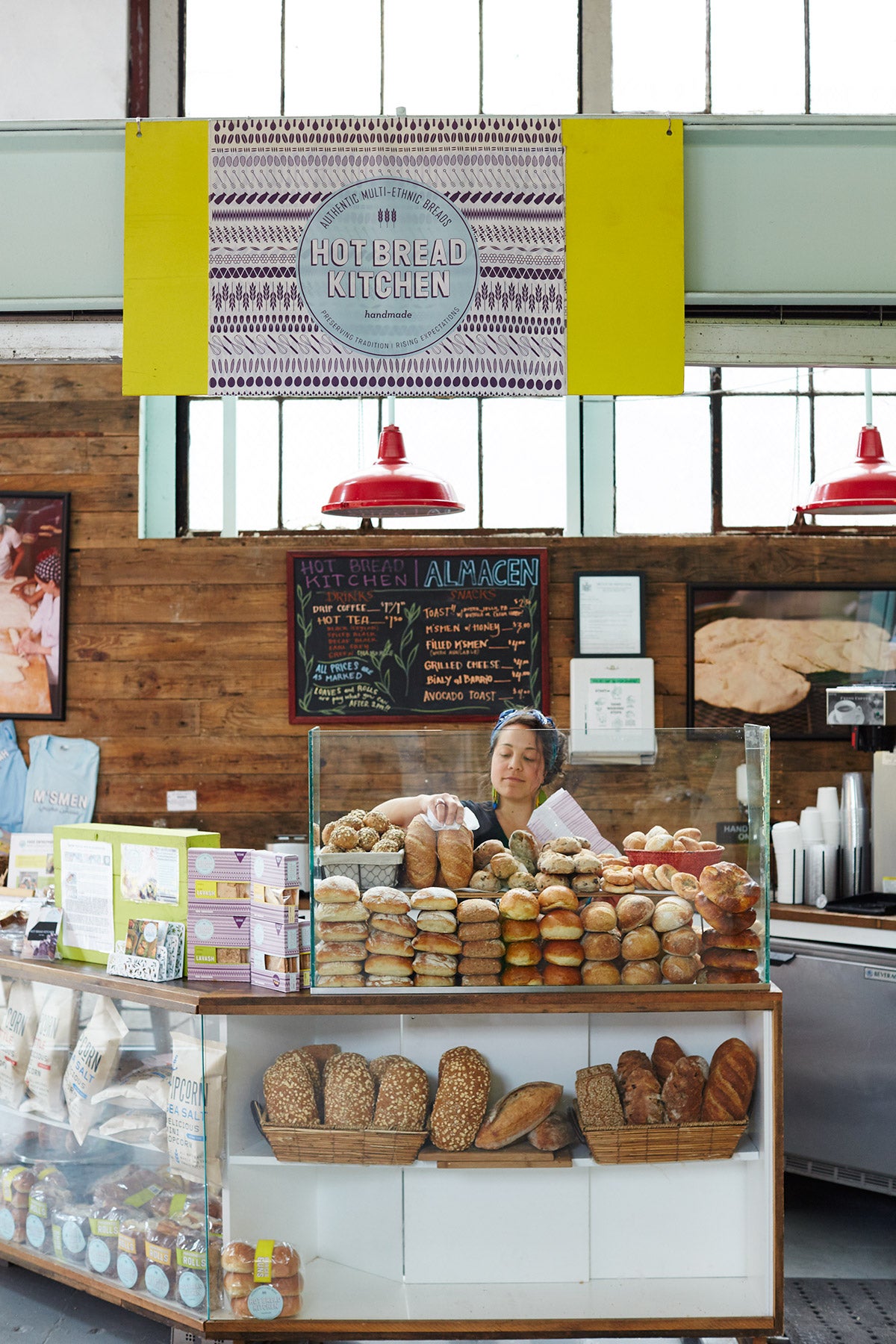 Hot Bread is a multicultural bakery with a unique social mission. They operate a year-long culinary training program for low-income, foreign-born women. The trainees work in the bakery, learning the ropes of a professional kitchen and gaining the skills they need to build careers in food.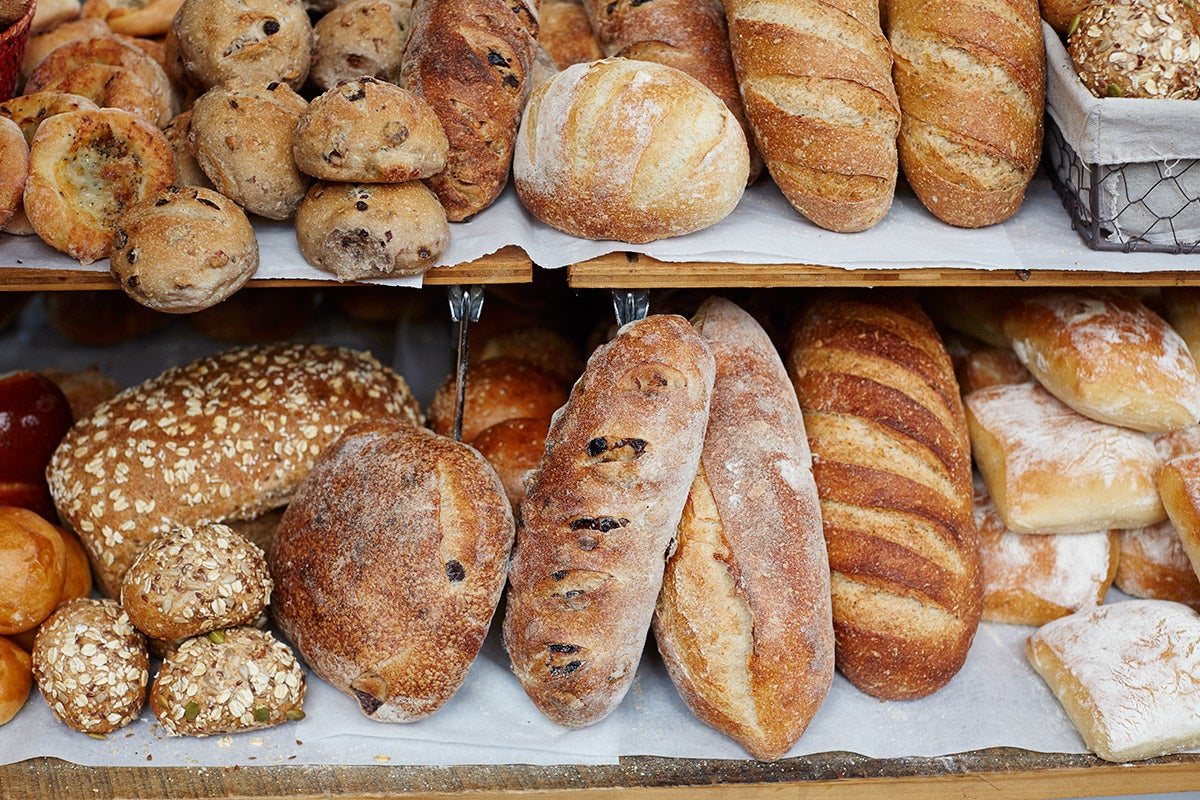 The training program rotates women through every area of the bakery, from shaping dough to working the ovens. The Hot Bread staff teaches soft skills, provides ESL classes, and works closely with every trainee to help find permanent employment after graduation. Every hour of the training program – from classroom time to baking – is paid.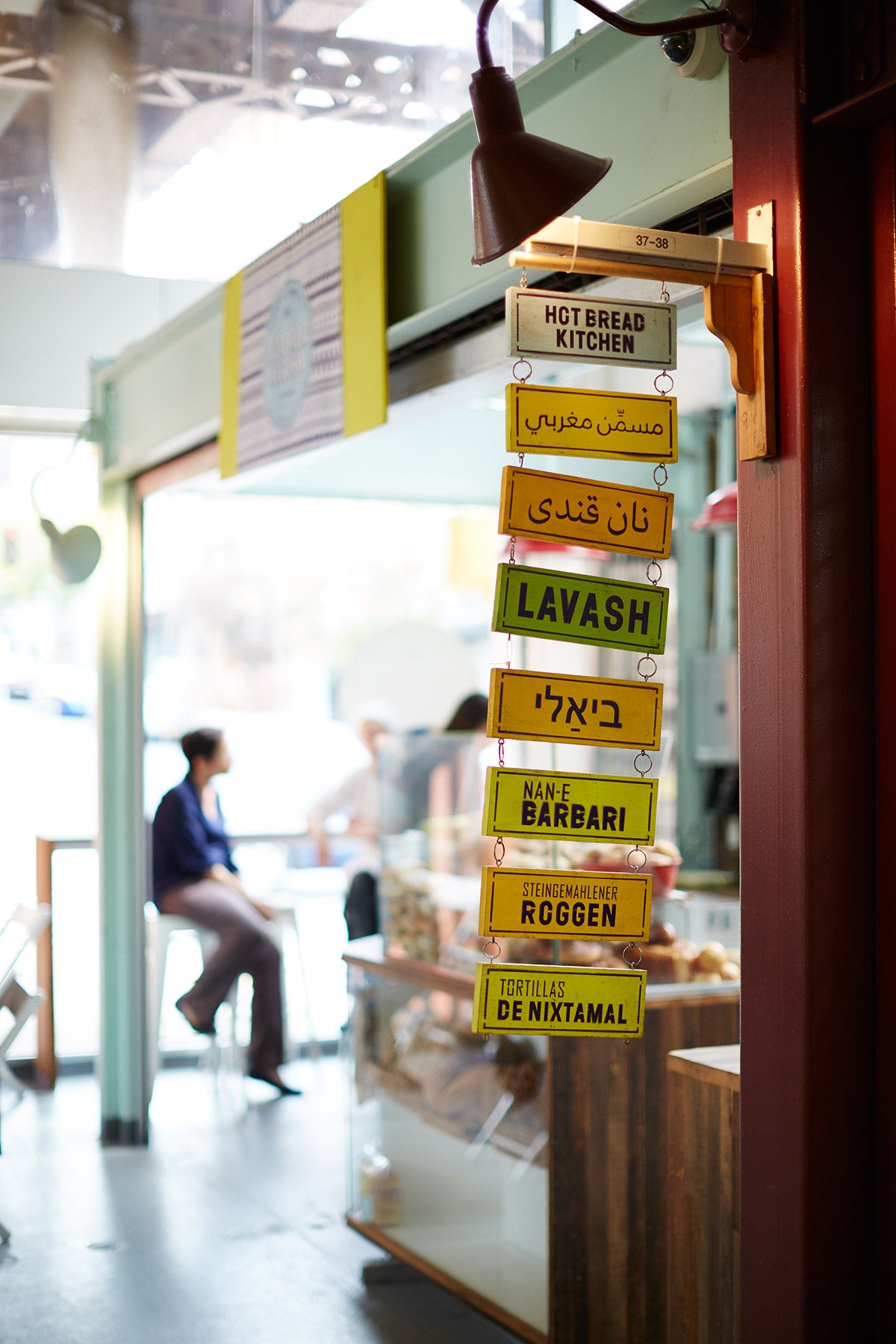 Founder Jessamyn Rodriguez was working in immigrant policy in 2006 when she came up with the concept of a social enterprise bakery. "I'd always been committed to social justice and women's rights, and the idea of an immigrant women's baking collective was incredibly powerful to me," she says, "to use that as a way to get better jobs and start food careers."
She had clear vision for Hot Bread, but needed practical baking skills. "Food was a driving force in my life, but I hadn't thought about it as a vocation." To educate herself, she took a two-year bread baking apprenticeship at Daniel, a high-end French restaurant in New York.
To qualify for the training program, women must be low-income, have a passion or skill for baking, and have some barrier to employment. Those barriers come in many forms: language issues, lack of education, previous incarceration, or a history of domestic violence are common ones.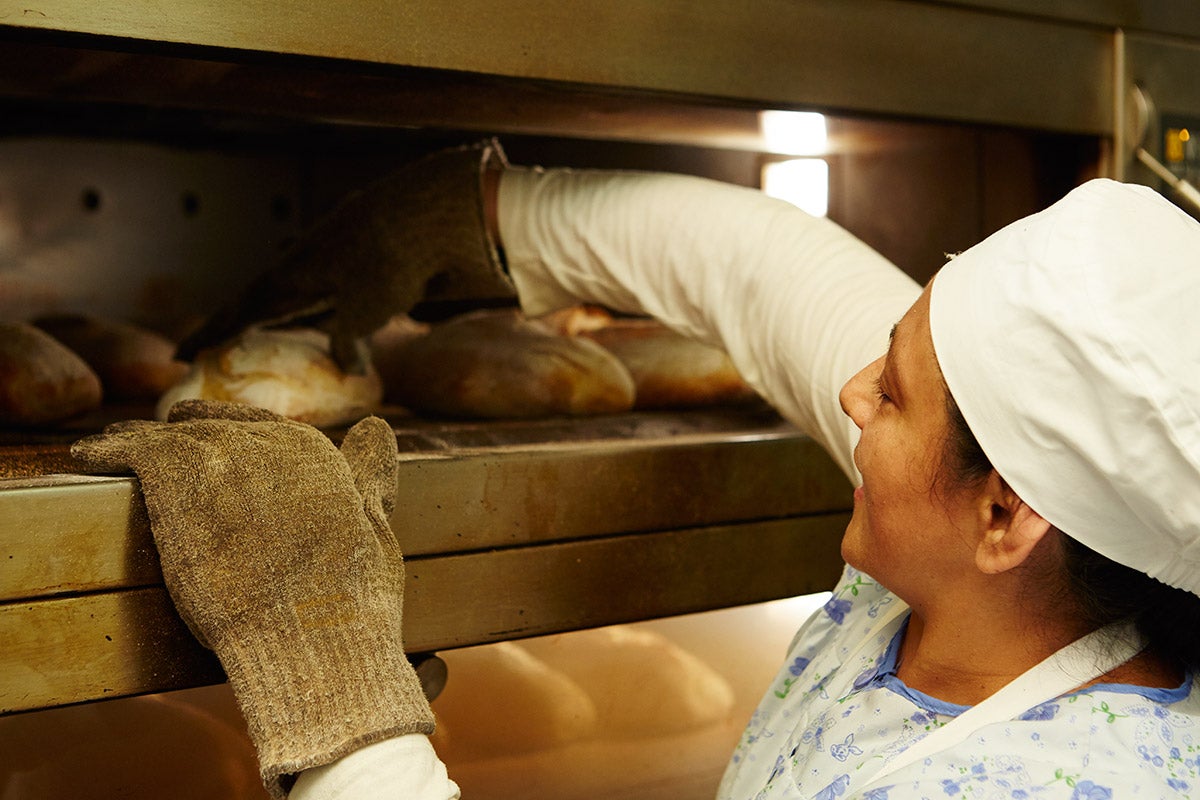 Equally important to the social element is the food. Hot Bread is an artisan bakery with a high level of craftsmanship. They sell to gourmet shops and very high-end restaurants, so the program "requires a refined eye around quality."
Why bread? "Symbolically, it's an incredibly powerful thing, and almost every country has a bread that's emotionally important to them," Jessamyn says. It's a shared tradition that resonates with women around the world. Jessamyn attributes Hot Bread's success to the fact that her trainees connect deeply with baking – in fact, most of the breads sold at Hot Bread are recipes contributed by trainees.
Take their latest addition to the bakery: a delicate, flaky Albanian pastry with a savory filling called byrek. The recipe comes from Ela Osmenaj, a graduate of the training program.
Ela – a 26-year-old native Albanian – quickly excelled during her year of training. After graduation, Hot Bread hired her to stay on as a manager, teaching new trainees how to work the ovens. A star of the program, she exudes a cheerful willingness to educate anyone, including me as I watch her make her signature Albanian byrek.
Educated as an accountant in Albania, she immigrated to the United States in 2011. She laughingly tells me that eventually she'll return and maybe open her own bakery there. In the meantime, her salary and new language skills have given her stability and broadened her options.
She's shyly proud of offering her mother's handmade byrek recipe to Hot Bread. The practice of gathering recipes from trainees is empowering, giving them a greater sense of ownership over the bakery.
Watching Ela shape the pastry is mesmerizing. Her motions are deft and practiced. She starts by making a simple dough of flour, water, olive oil, and salt. The dough is rolled out to an almost impossible thinness, then filled with egg and feta cheese and greens and folded over and over. Once baked, the layers crackle under your teeth like a crisp croissant, giving way to a salty interior oozing cheese.
Preserving heritage recipes and baking tradition is a large part of Hot Bread's mission. The bakery is part of a growing movement across the country to use food as a force for social good.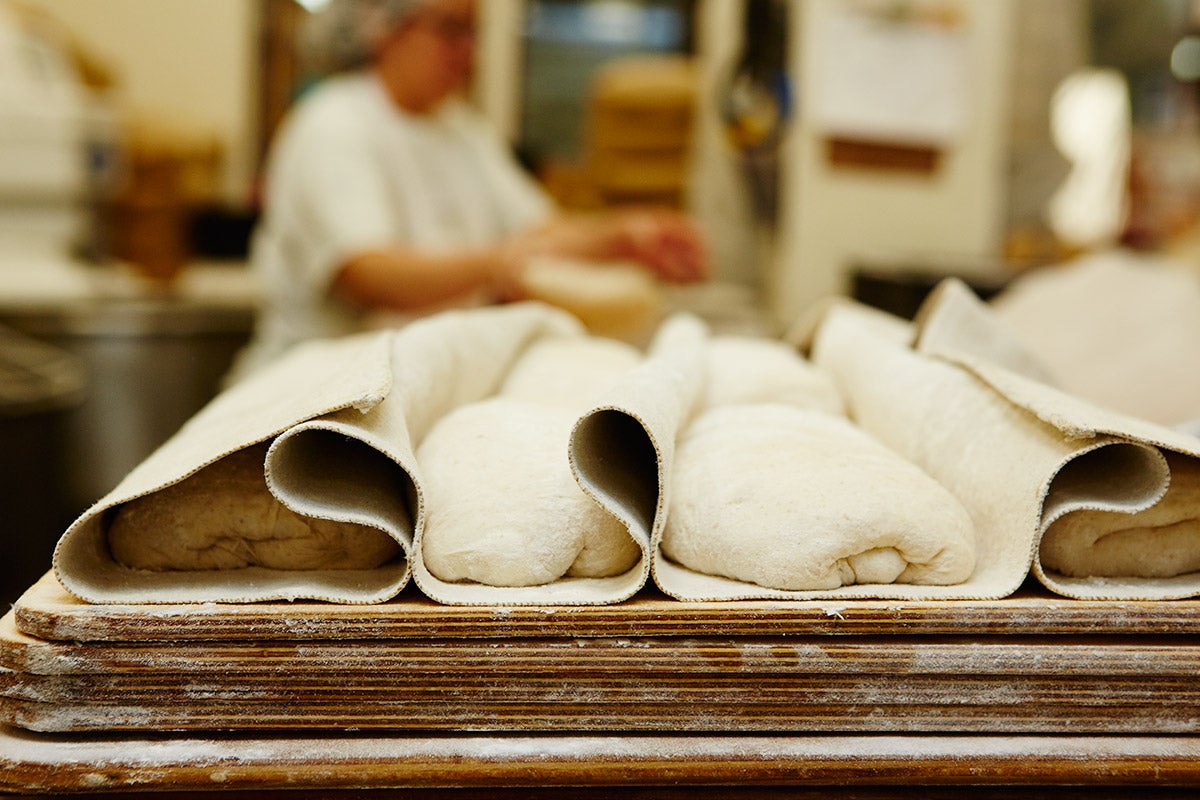 In addition to their training program, Hot Bread runs a culinary incubator program in their East Harlem space. Small food start-ups can rent kitchen space to grow their business.
Like the training program, the incubator is highly competitive. Forty-five companies currently share the space, and Hot Bread is already expanding to the building next door to accommodate the demand. To connect the recent trainees seeking employment with the quickly growing start-ups, Jessamyn is building an alumni network.
Can bread change the world? At Hot Bread, the answer is a resounding, delicious yes.
Try Ela's handmade byrek at home, which she's graciously shared, for a taste of her baking and Hot Bread Kitchen. 
Jump to Comments