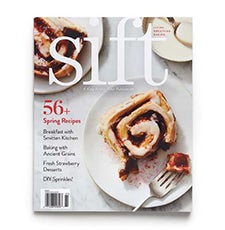 In the Spring 2018 issue of Sift magazine, we traveled to Golden, Colorado, to check out Grateful Bread, a bakery producing amazing artisan breads for the greater Denver area. Come along with us as we meet the hardworking folks behind some of the best loaves and pastries in the Centennial state.
In a nondescript building at the foot of Colorado's Front Range, serious bread production is happening. Bakers are mixing, dividing, shaping, and racking up trays of jalapeño cheddar bread and rolls.
Honey from a local family of beekeepers becomes part of the glistening topping on tender, hand-sized sticky buns. Milk, eggs, and butter come from a nearby dairy. Organic whole grains are freshly ground on a stone mill in a back room. And pallet after pallet of all-purpose flour stands ready to become part of thousands of artisan loaves made daily at Grateful Bread.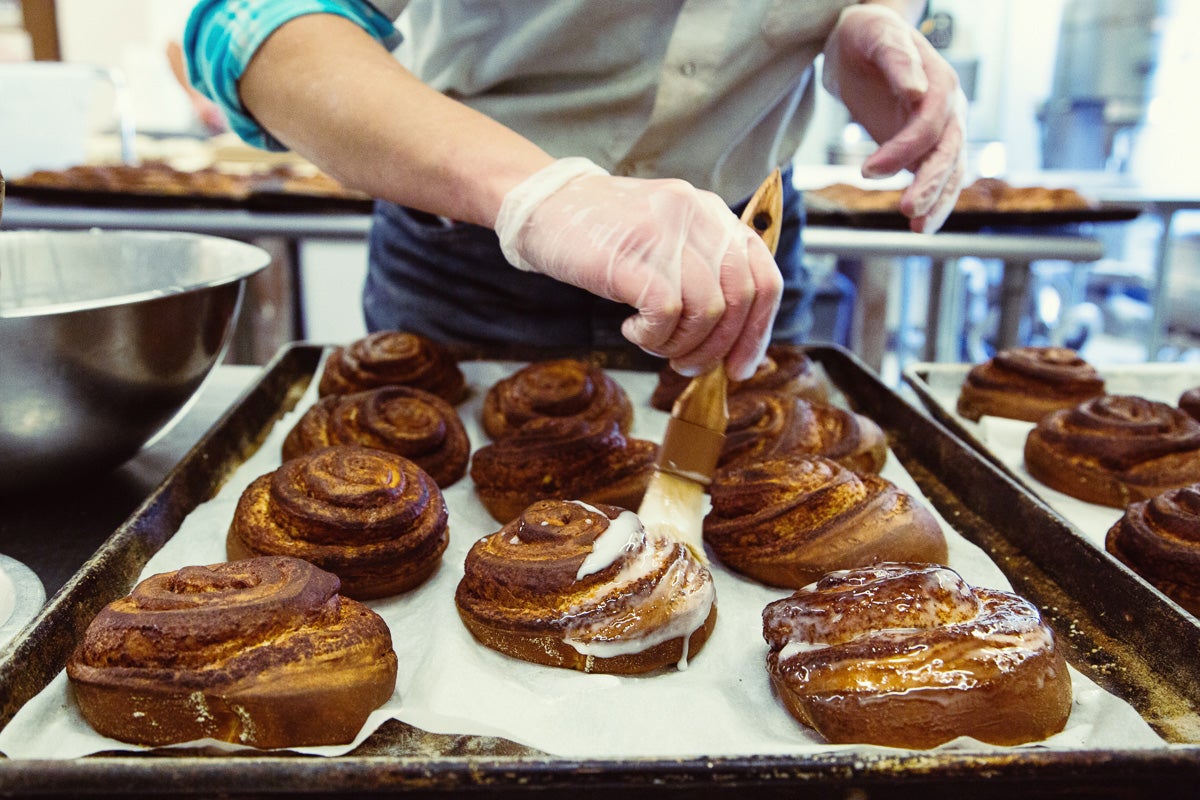 At the far end of the bakery, drivers collect, pack, and load warm loaves by the dozens into their trucks. They'll deliver them to more than 75 restaurants around the Denver area.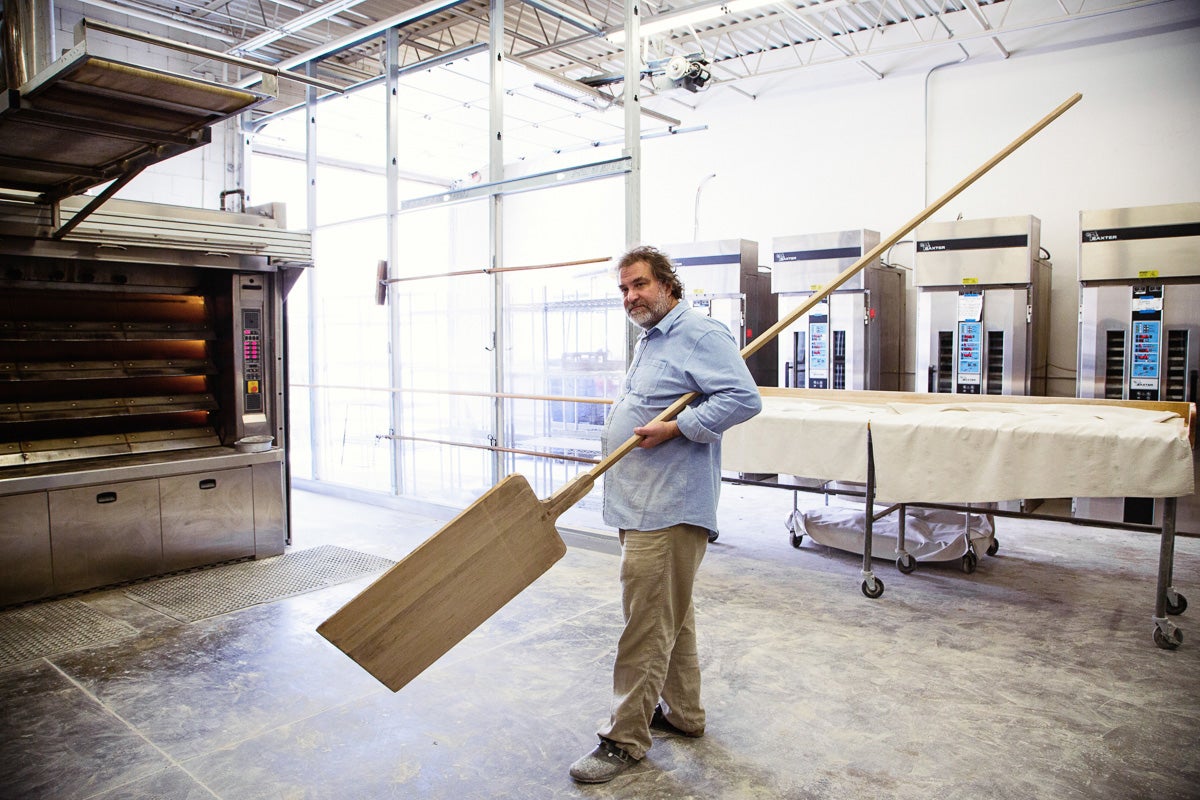 The heart and soul behind this passion for good bread is Jeff Cleary. A gruff, bearlike guy with a mountain man's beard and a quick sense of humor, he and his wife Kathy Mullen have devoted their considerable energies to building Grateful Bread into a thriving business. Jeff is the creative force behind the pastries and bread, and Kathy handles the bakery's roster of wholesale customers (plus many more on their waiting list).
How Grateful Bread began
Cleary is a Johnson & Wales graduate and a seasoned restaurant chef who has always baked. His last restaurant, named Intrigue, was well regarded and flourishing until a 4-foot blizzard in 2003, along with a general business downturn, forced him to close its doors. Instead of opening another restaurant, he decided to focus on baking for other chefs' establishments.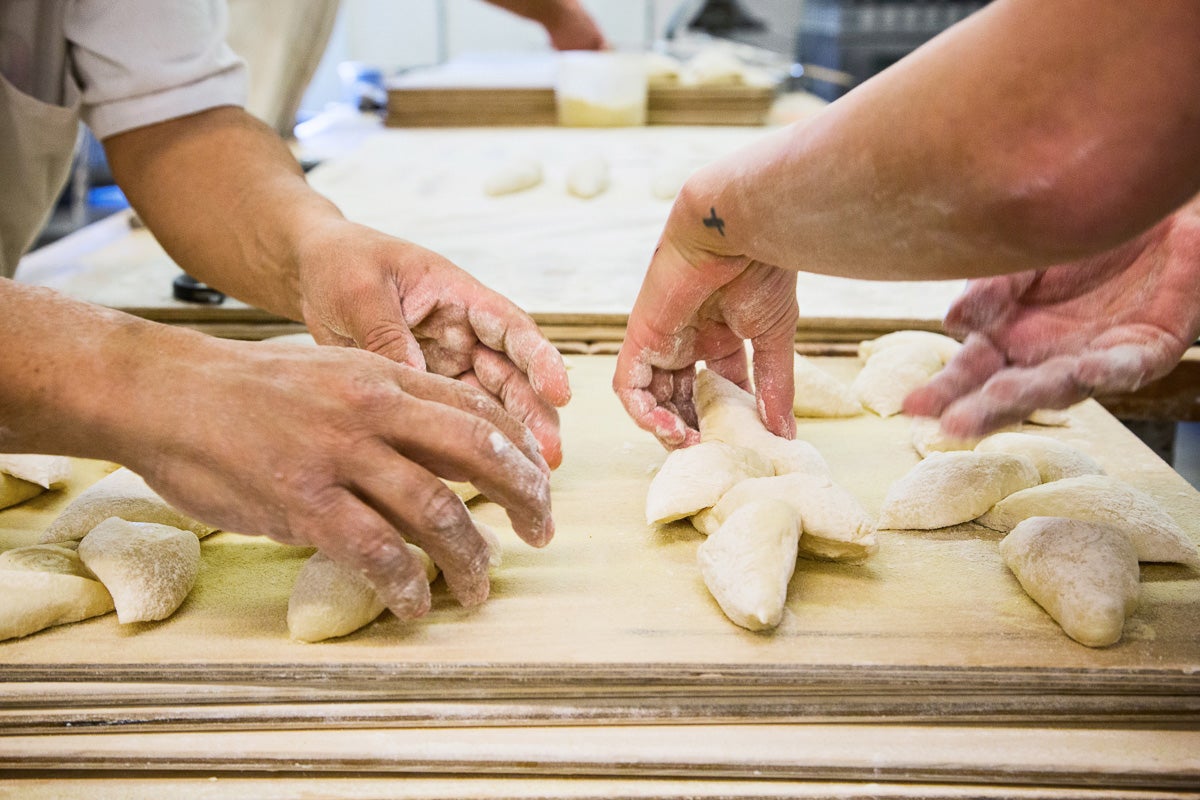 And so Grateful Bread began — in a 400-square-foot cabin with one table, a 20-quart mixer, and a single oven. It was there that Jeff worked 110 hours a week for several years, sometimes even sleeping on the flour bags in the shop. On some frigid winter days, the steam from the oven froze the door shut, and he had to crawl through the window to go home.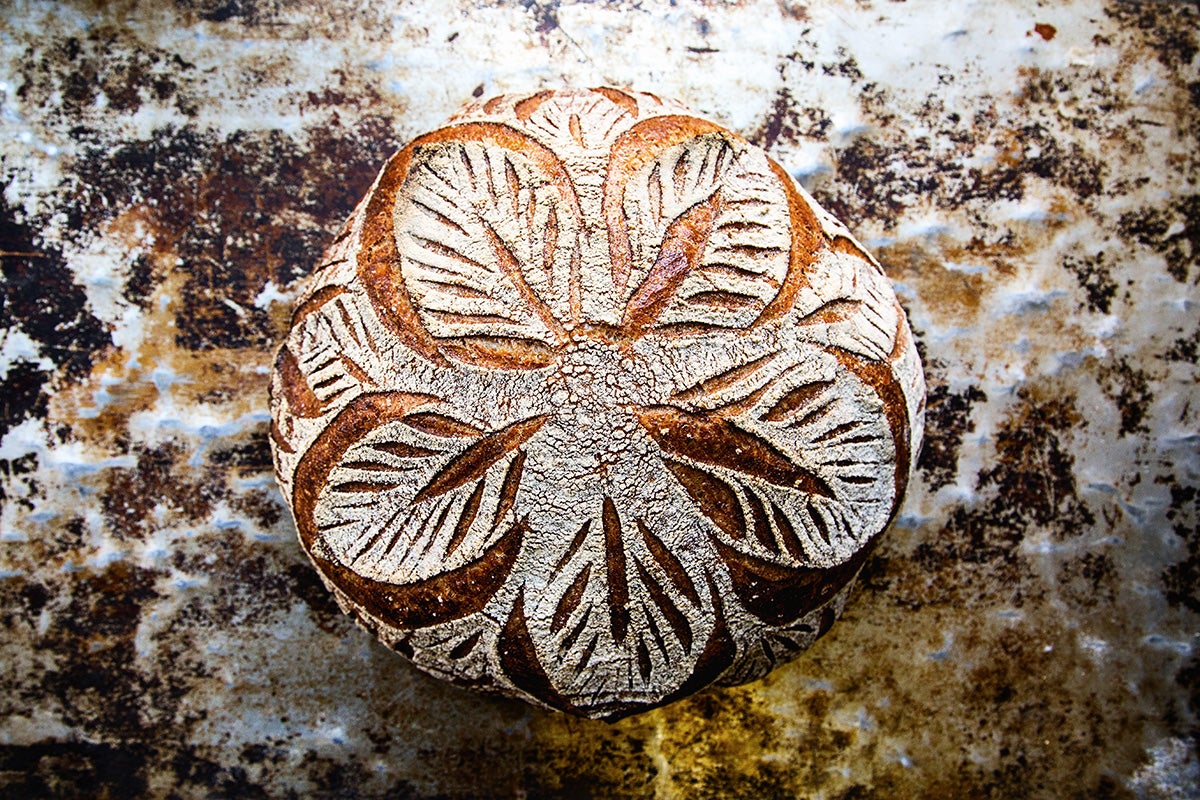 Those years of dedication and hard work have resulted in a successful business with a broad product line. From pretzels to chocolate babka, lavender sourdough loaves to sesame semolina boules, a commitment to excellent ingredients and refusal to cut corners has helped build Grateful Bread's reputation.
He's developed an extensive repertoire of formulas, starters, and custom-designed breads and rolls for his clients. Grateful Bread makes at least 3,000 breads and pastries every day. And he's constantly pushing harder: His quest for quality led him to invest in an on-site mill. "We brought it in as a way to do things like durum or emmer. It allowed us to expand our offerings while keeping the ingredients fresh. We can mill the grains as we need them," Cleary says.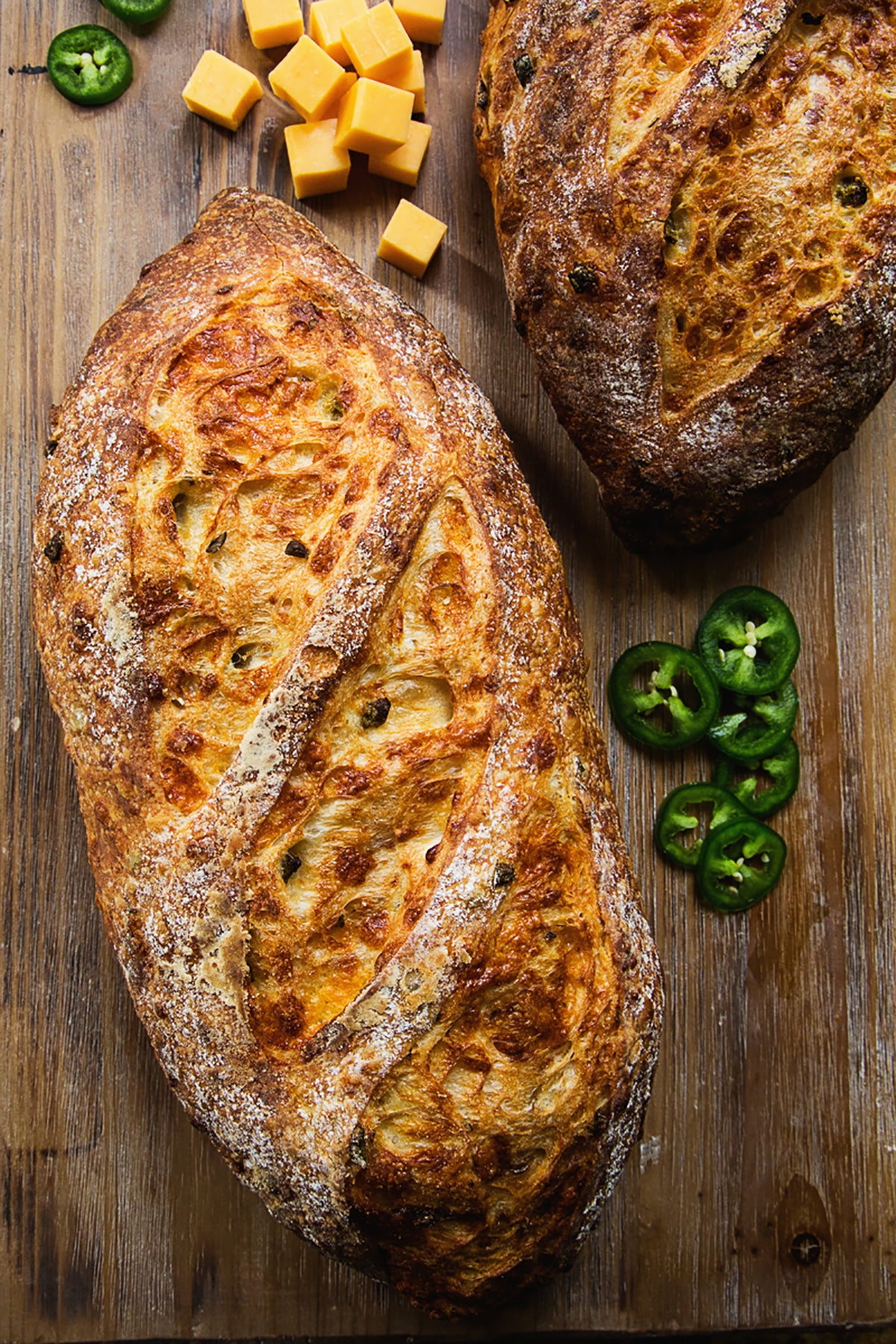 Kathy experimented with retail sales at local farmers' markets, where everything she brought sold out almost immediately. Their biggest seller? "Our jalapeño cheddar bread, hands down."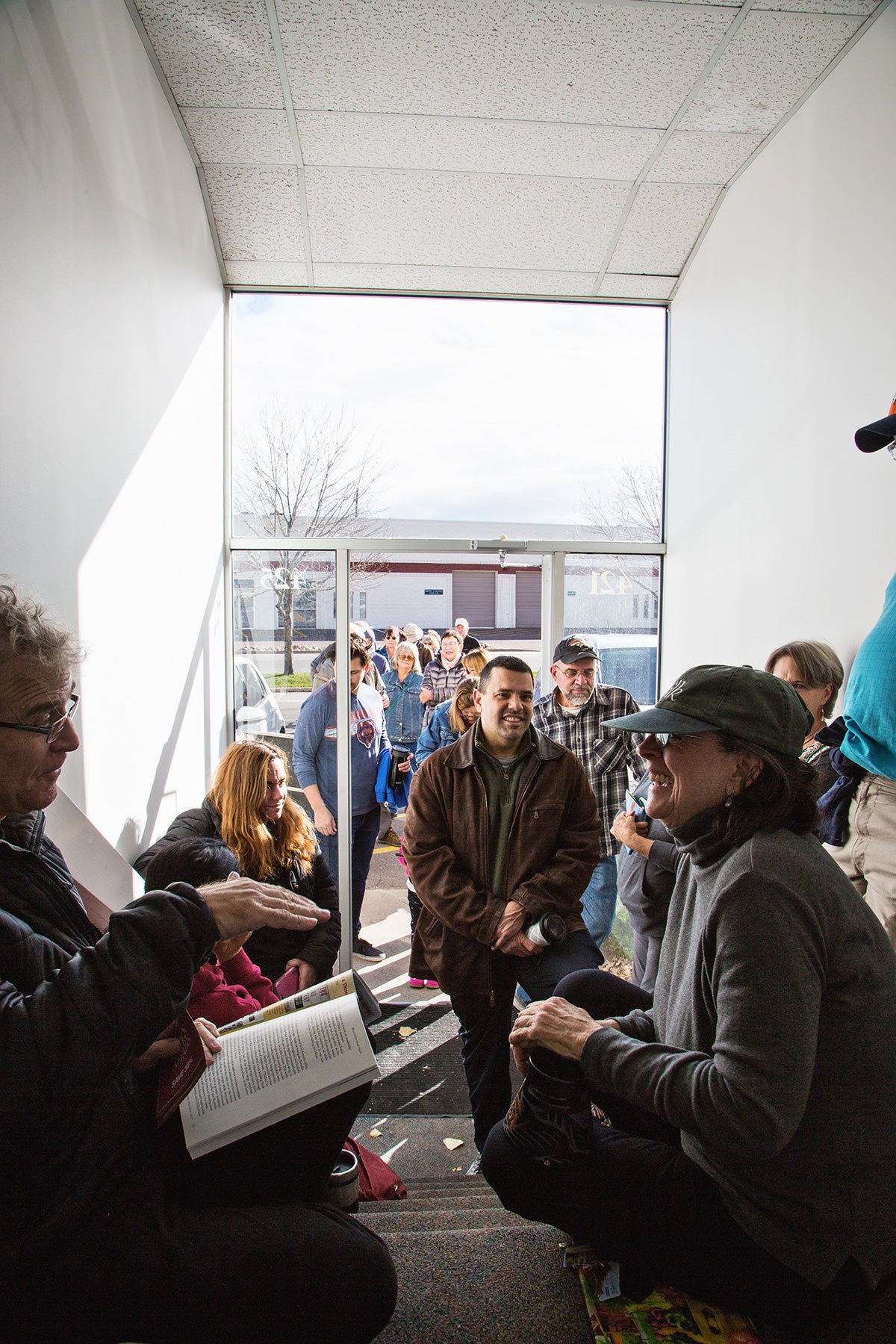 The success at those markets led them to start Saturday morning retail hours at the bakery, where Denver-area bread lovers line up (often an hour before opening) to get their hands on sourdough sticky buns, rosemary focaccia, cranberry walnut bâtards, and 16-grain rolls, among many other delights. It's worth the wait: As Deb Taylor of Littleton, Colorado, puts it as she waits in the (very long) line on a recent Saturday, "I've tried all kinds of bakeries, and haven't found anything to compare to this bread."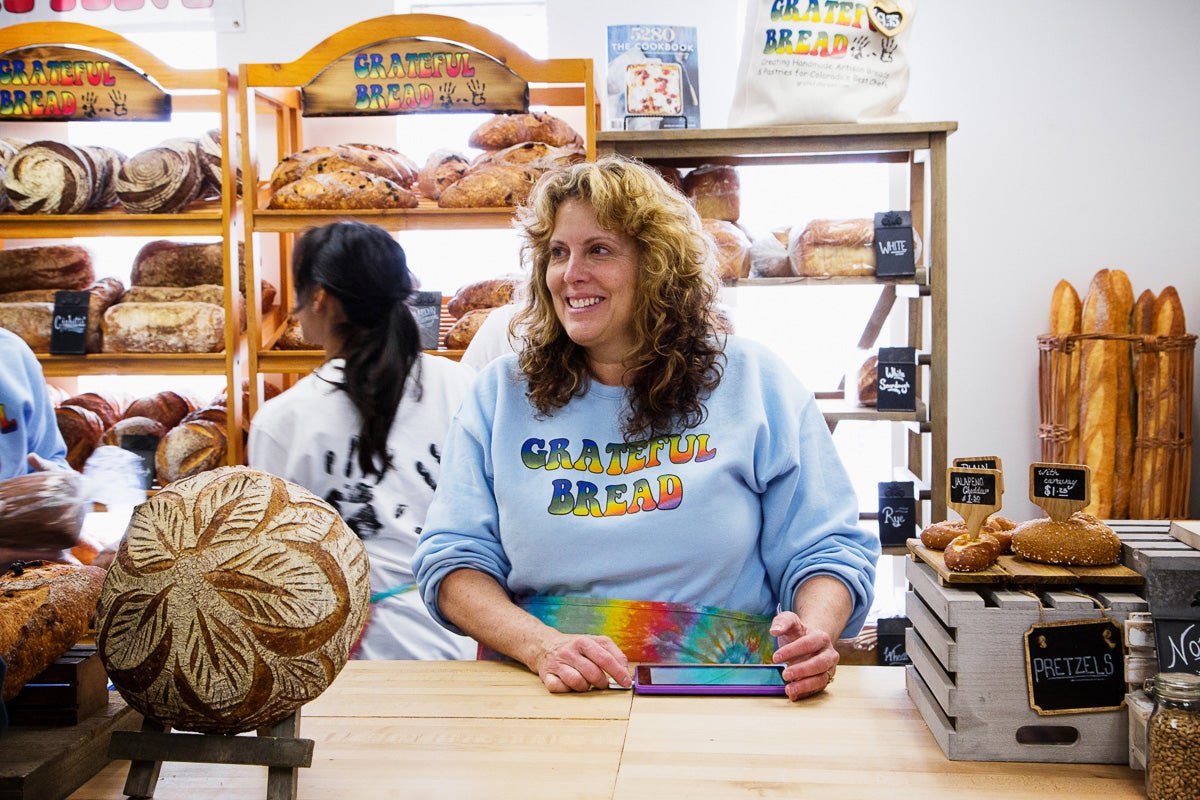 Jeff and Kathy share an intense devotion to maintaining their high standards. Kathy says, "If we can't make it right, we just don't make it. At first, restaurants wouldn't pay more for a product they were giving away for free. But we've proven ourselves with our quality, and now some of our waiting-list customers don't even ask what the cost is; they just want our bread!"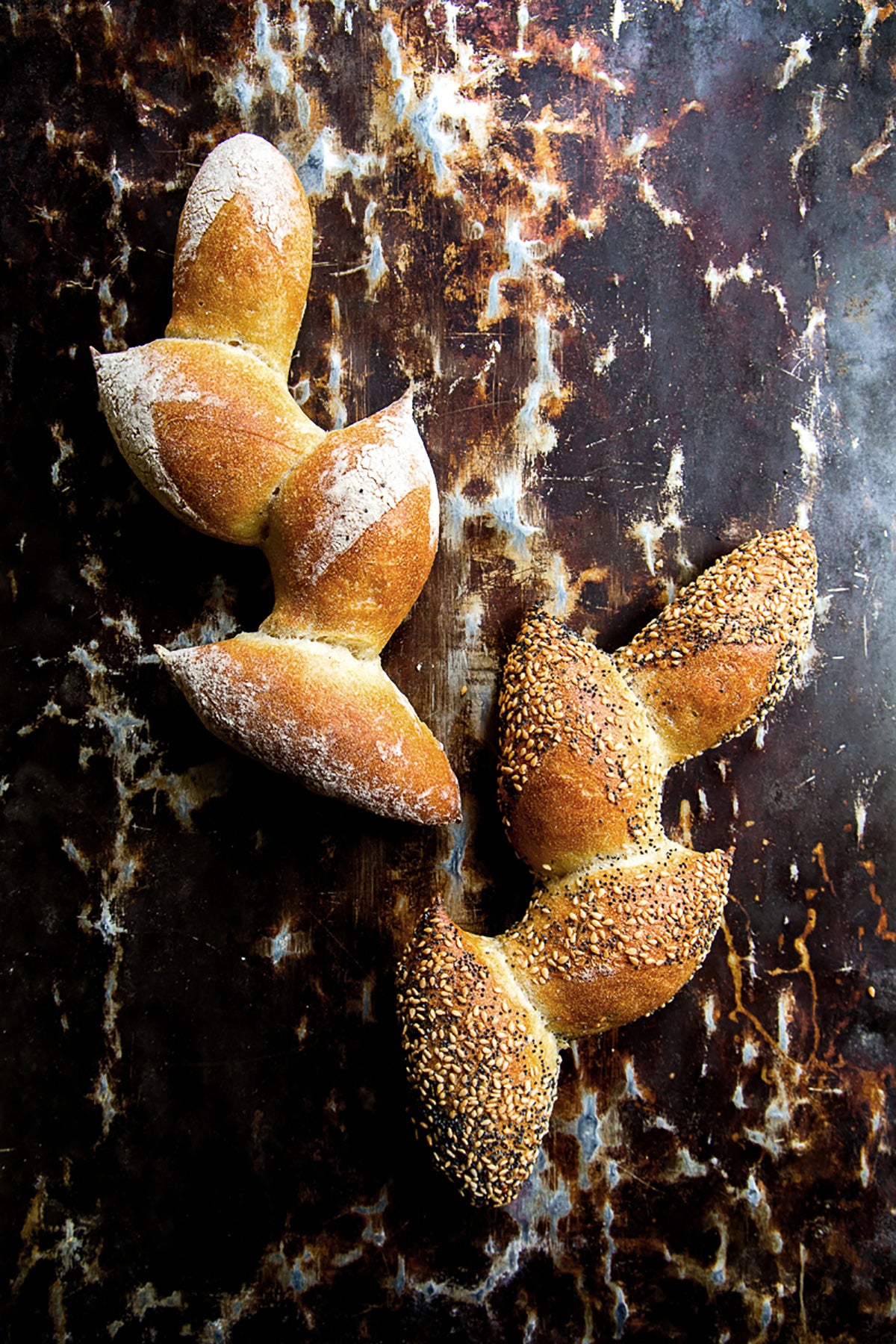 They have a point. The care Jeff and Kathy put into every piece from Grateful Bread is priceless. In their little mountain spot above the Mile High City, they've staked their claim to baking greatness.
Thanks to Julia A. Reed for the photos in this article. 
Jump to Comments