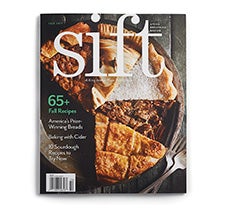 In the Fall 2017 issue of Sift magazine, we traveled to Michigan to visit a wonderful bakery founded by pastry chef Lisa Ludwinski. That little operation has since gone on to considerable acclaim. Lisa's cookbook, Sister Pie: The Recipes and Stories of a Big-Hearted Bakery in Detroit, has garnered even more praise for its author, her creative pies, and her community-minded operation. Read on for all the delicious details of Sister Pie and Lisa's story.
"The oven only caught fire once," jokes Sister Pie owner and head baker Lisa Ludwinski. The year was 2012, and Lisa had just moved home to Detroit after several years in New York City. She was baking pies to order in her parents' kitchen, and she shakes her head as she remembers how the local fire department had been called to extinguish the flames.
"I made 40 pies for the Thanksgiving holiday, and thought that was an insane amount," she laughs. Today, that's just another day at the shop.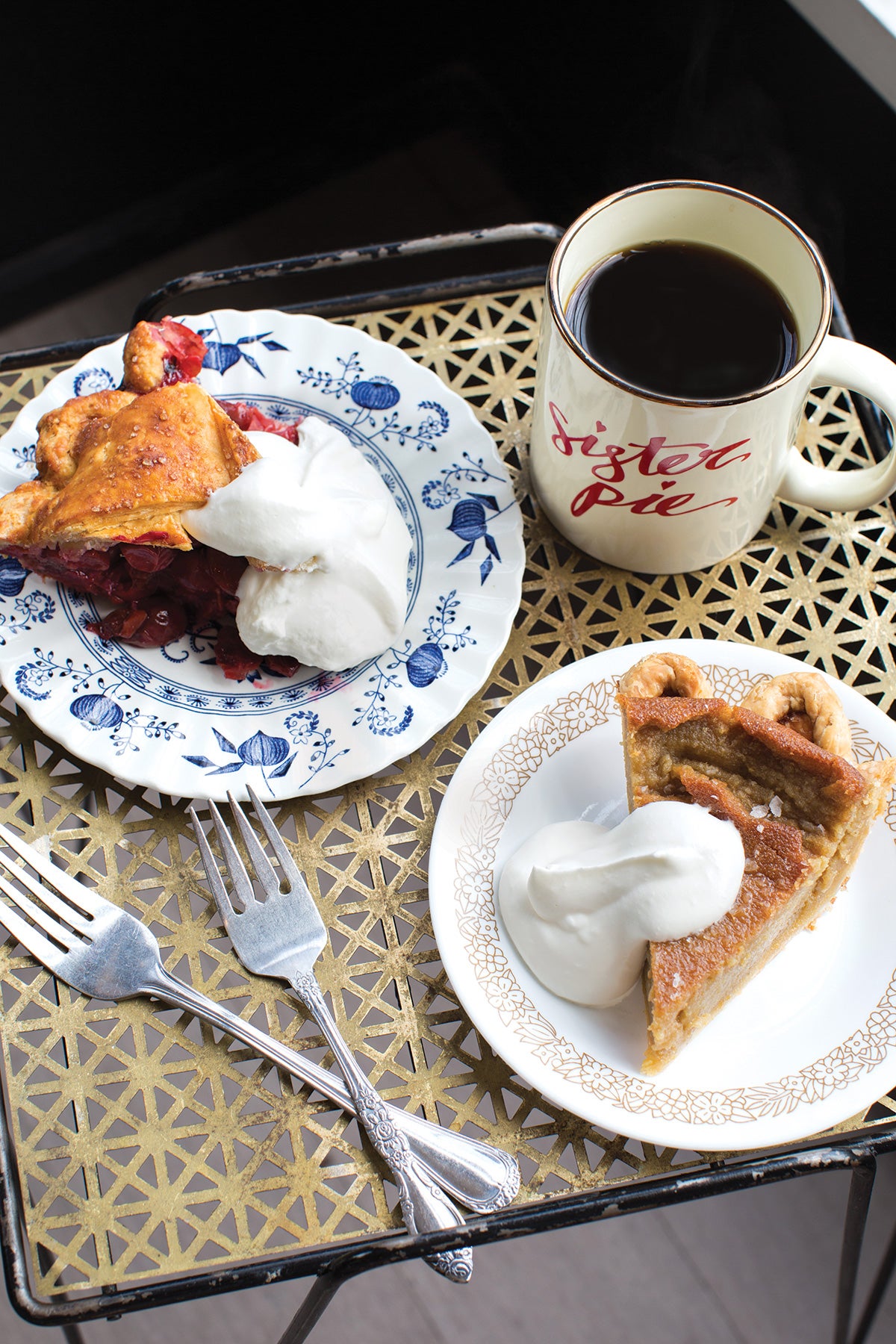 A late summer sunrise floods through the south-facing windows at Sister Pie, casting a warm glow on the windowsill full of succulents planted in vintage coffee cups. A unique blend of aromas — paprika and peanut butter, pistachio and rose, fennel and black pepper — escapes in waves from the open kitchen as the day's cookies are baked and cooled. The fragrance wafts across the counter, over the communal table that fills the front of the modest shop, and out the door, where the morning's first customers are beginning to filter in.
"The communal table was a conscious choice," Lisa says. "I wanted the table in front to reflect the pastry table in the back: a place where many people are gathered."
Community is at the heart of Sister Pie's operation. When pie orders finally outpaced the capacity of her parents' home oven, a community-building grant and crowd-sourcing campaign raised the capital for the brick-and-mortar shop that houses the operation today. Ingredients are sourced locally as much as possible, all year round. Even the location of Sister Pie, in a residential area of Detroit's West Village, was not by happenstance.
"I wanted to open a bakery in a walkable neighborhood, not in a more commercial retail space like that downtown, because I wanted to be inclusive of everyone," she explains.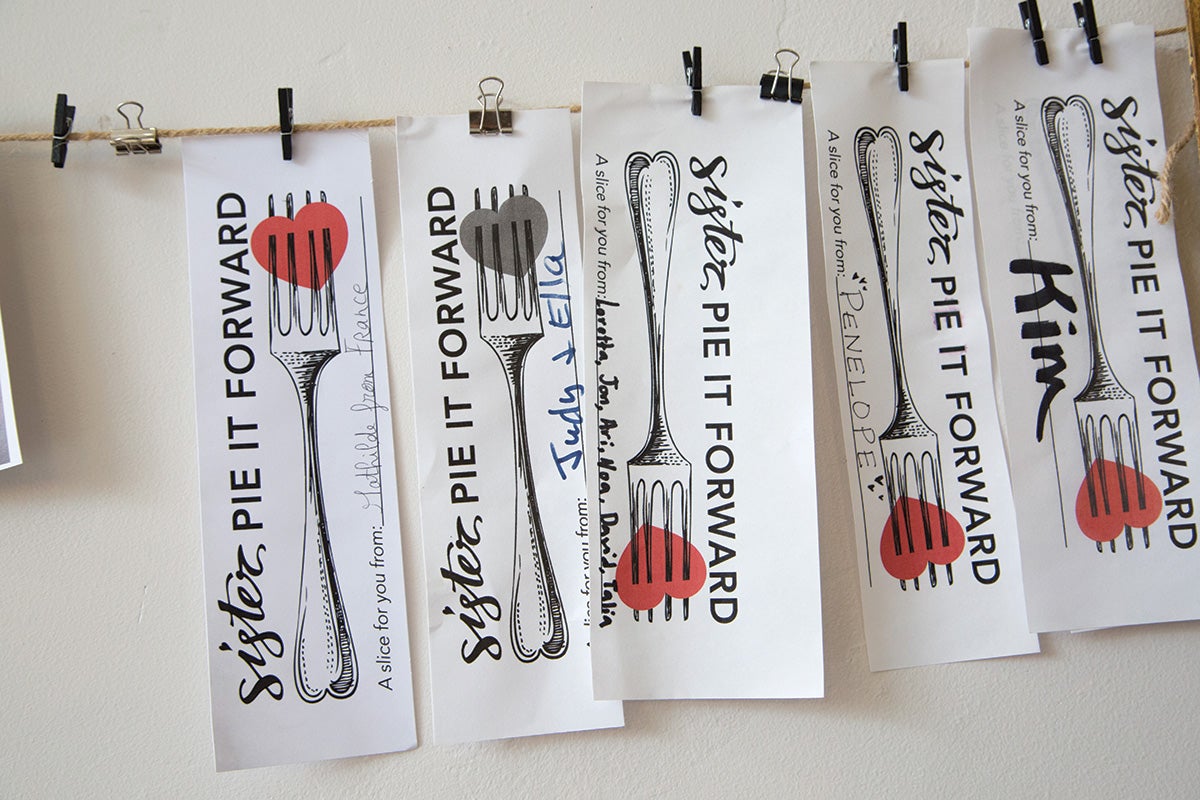 Lisa is gracious and humble about everything, from how she learned to bake to how she came to be the owner of a thriving shop, and she's quick to credit others for their role in her hard-earned success. As a triple-bottom-line business, she is committed to placing people and the planet at the same level of importance as profits. It's not the fastest way to make money, but it feels right to her.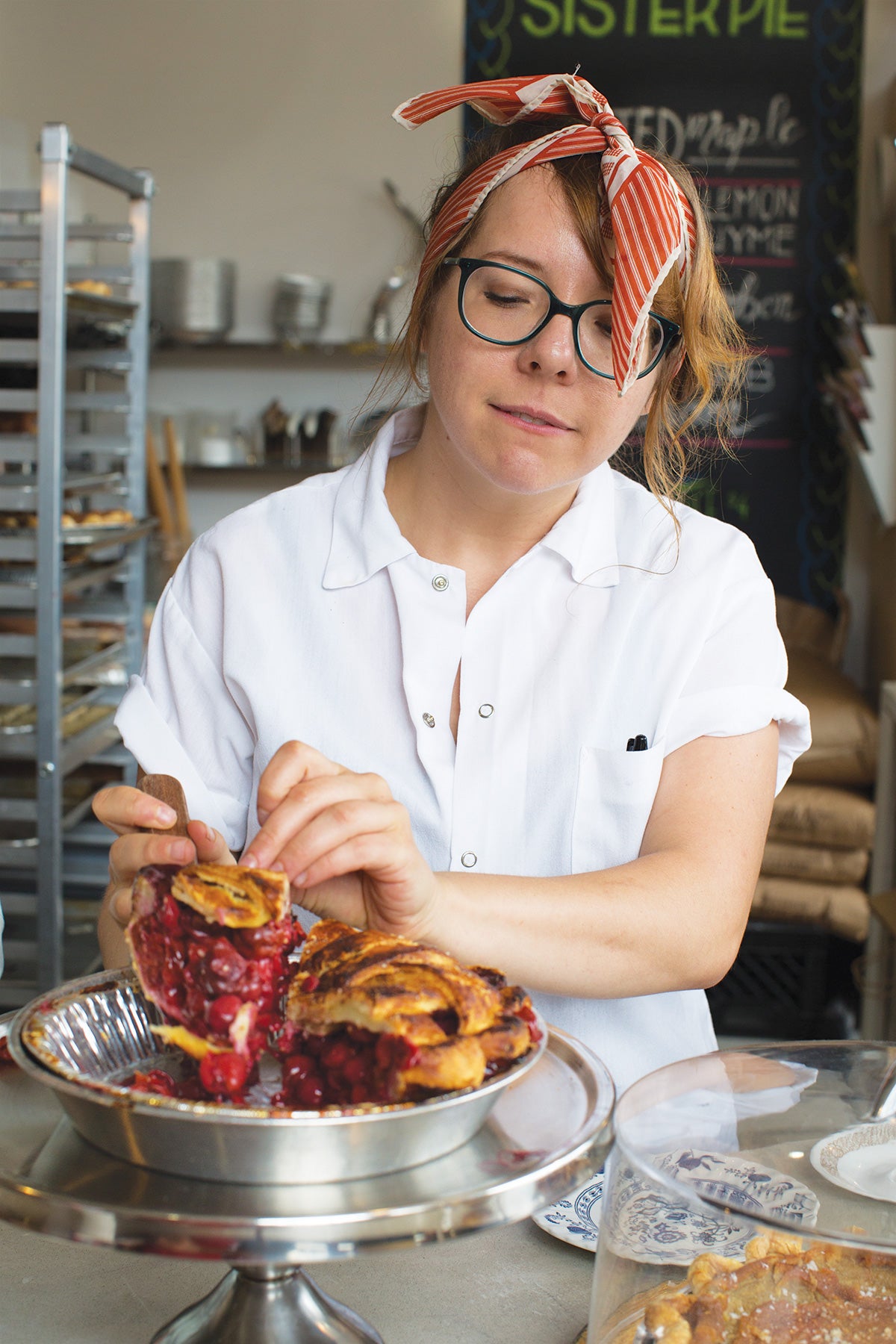 While in New York, she discovered her love of baking, and with no formal training, worked her way up from counter staff at the world-famous Momofuku Milk Bar to baker — no small feat for even the most seasoned professional. She credits Momofuku for giving her a strong foundation in kitchen management, and empowering her to ask for what she wants; a trait she now encourages in her own employees.
She lavishes praise on the farmers who grow the ingredients that go into her baked goods, and says that these people, not her, are the truly talented ones. As Lisa herself will tell you, there is a lot of pride in every pie.
"Baking pie is kind of communal, intrinsically," she says. "You make it together, and you eat it together — it's a dessert that's meant to be shared."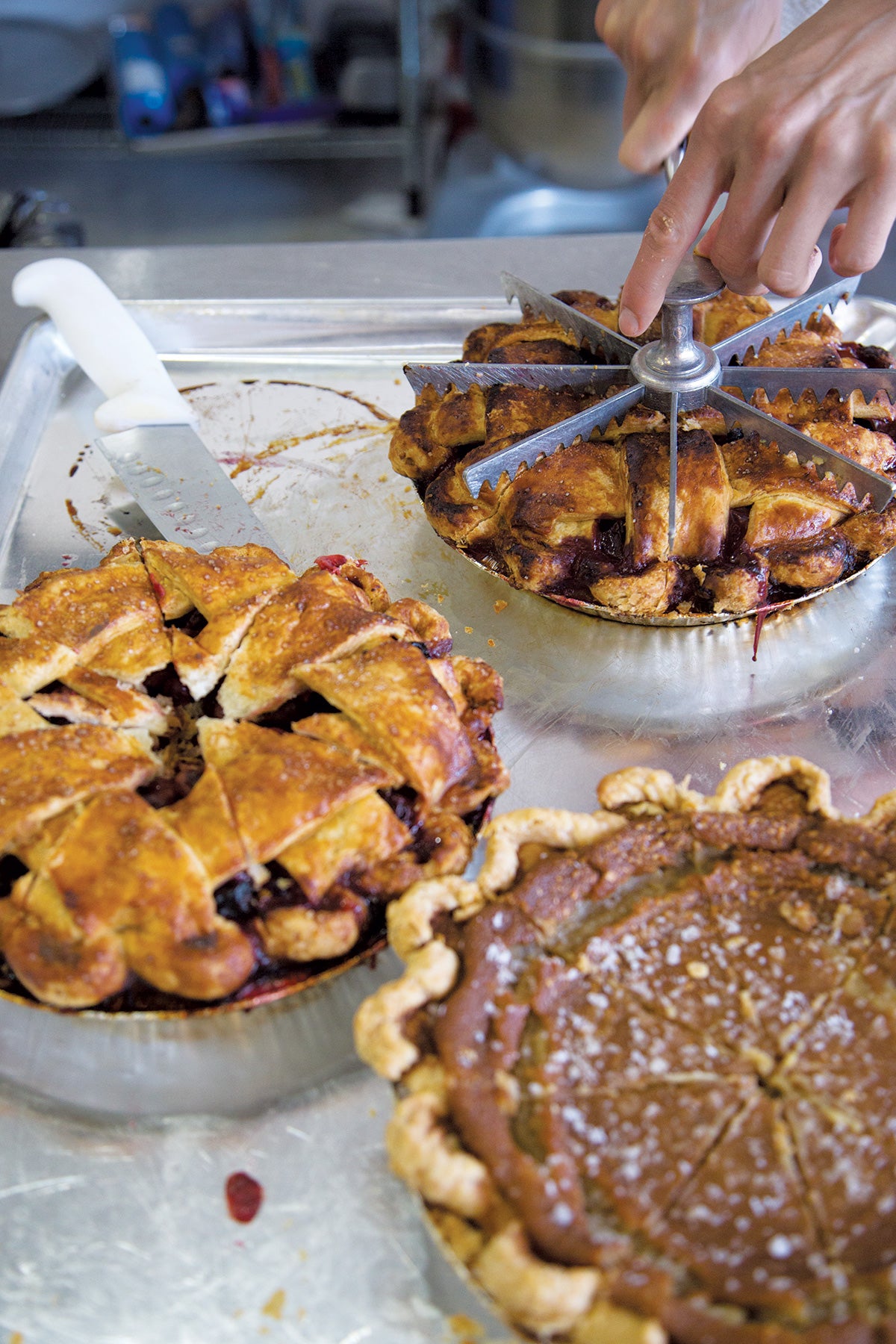 Funky flavor combinations define the menu at Sister Pie, with offerings that change with the season. Summer brings a plethora of local produce, including Michigan's famous sour cherries (which get mixed with a splash of bourbon) and blueberries with lemon and thyme. This past fall, the much-loved salted maple pie was temporarily replaced with a salted pumpkin version, and sweet potato galettes compete for attention with roasted potato Gorgonzola turnovers. Late-winter offerings such as sweet beet and honey lemon meringue pies stipple the counter with color.
It would be impossible for a baker of Lisa's caliber to settle on just one favorite, so Lisa offers her preferred formula instead: bake an all-butter crust with the tartest fruit in season and a crumble topping. Is it worth a visit to Detroit to test her opinion? You bet it is.
All photos by Julia A. Reed.
Jump to Comments