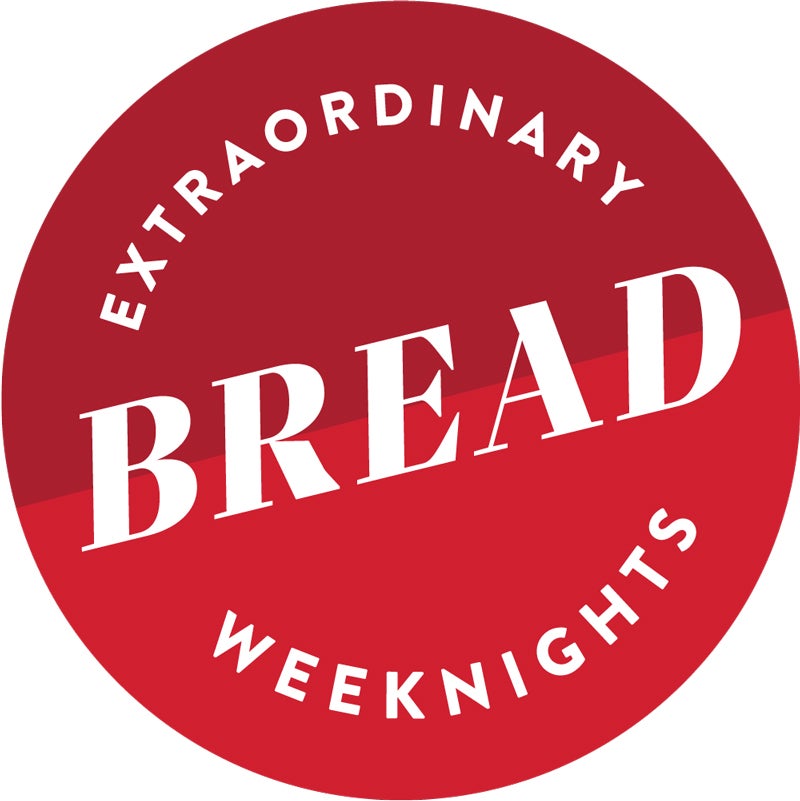 Yes, you can fit bread baking into your routine! We're showing you how extraordinary bread is achievable on just about any weeknight — especially with the help of an overnight rise in the fridge or simple yet stunning techniques. This is Extraordinary Bread: Weeknights.
* * *
Sometimes, bakes that bring the wow are easier than they look. 
Take lemon braids. Or stenciled breads. Or even Springerle. These bakes achieve beauty in ways that are almost too simple to believe.  
In this category of Looks-Impossible ... Whoa-It's-Easy!, we have a stunning newcomer to the King Arthur library: this Filled Wool Roll.  
After achieving breakout success on blogs in Vietnam and Malaysia in 2021, Wool Roll Bread grew into an international hit with over 12 million views on a single YouTube channel, Apron. (To be fair, this video of burrito-munching hamsters also hit 12 million views. But for bread, these kinds of numbers are a big deal!)  
While this bread-shaping method looks difficult, the delicate lines on the surface are made with simple cuts and a straightforward rolling technique (like a cinnamon roll): no multiday process, no chef hats, no headaches required. If you can mix a basic dough, you can pull this off. Here's how it's done. 
How to make wool bread  
The foundation of our take on wool bread is Japanese Milk Bread. Soft, slightly sweet, tender, and versatile, it's a perfect fit for this shaping technique and closely matches the style of dough that began this trend. Milk bread also incorporates a tangzhong technique for maximum pillowy spring and long-term softness. You may be new to tangzhong, but don't let that trip you up: It's just a heated mixture of flour and liquid (among the hits associated with this method are our Perfectly Pillowy Cinnamon Rolls). 
Once the dough is mixed and rising, prepare the cream cheese, lemon zest, and raspberry filling that will be at the center of every piece of wool bread. Divide the risen dough into four pieces, roll them out to a 6" x 12" rectangle, and spread the filling over the bottom half of each piece. 
After the filling is applied, cut skinny strips into the plain half of the dough piece using a bench knife, chef's knife, or even a pizza wheel. (These cuts create tassels that, once rolled up, form the exterior of the dough.)
Then, beginning with the filled portion, simply roll each piece up and around the filling, encasing the cream cheese mixture inside the dough. As each piece is rolled up, the tassels form the exterior, creating the signature corrugated effect of this loaf.
Now, we could tell you to get out a protractor and turn off the phone as the roll-up is the "showpiece" portion of the process, but even a distracted attempt here will leave you with something impressive. (Any imperfections that look like a big deal at first will even out as the loaf rises.) 
Place the pieces into the prepared pan for the final proof.
Next, preheat the oven, add a little milk wash, bake, and done!  
During testing and development, Senior Recipe Tester Molly Marzalek-Kelly tried several different approaches to the filling. From cinnamon-raisin swirls to a savory garlic-cheese version, multiple options keep rolling in. Could you use brioche for the same shape? Yes! Can you make individual rolls or put the dough in a bread pan? Why not! Everything is fair game with one caveat: Resist the urge to overfill. A bread like this Wool Roll doesn't need a lot of filling to impress; it does that by looks alone.  
For more recipes to fit great bread into your everyday routine, see our Extraordinary Bread: Weeknights recipe collection. 
Cover photo by Rick Holbrook.
Jump to Comments