Do you know what springerle are?
Traditionally leavened with hartshorn (baker's ammonia) and flavored with anise or lemon, these pretty embossed cookies date back to 14th-century Germany. The intricate molds that shape them are typically carved from wood.
Some of the earliest molds depict Bible stories. Imagery evolved to include scenes of everyday life, seasonal motifs, people, and animals. Since the cookies can be time consuming to prepare, they're often associated with special occasions.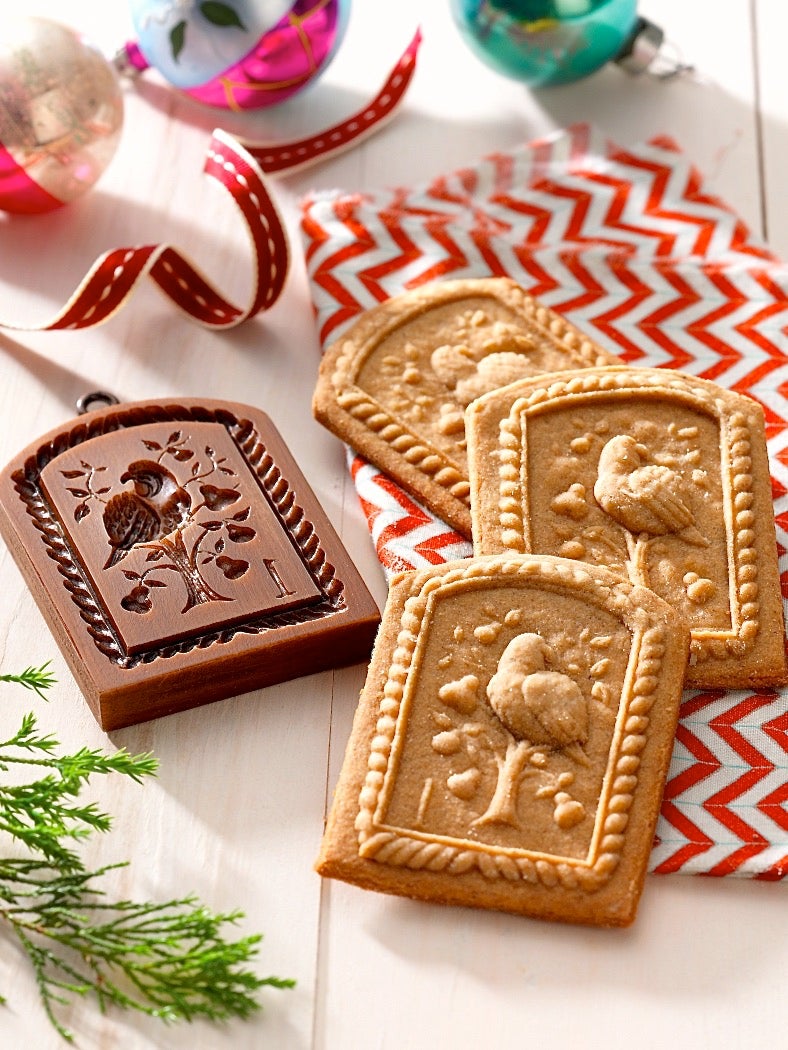 Antique, reproduction, and contemporary molds – and the cookies they produce – delight collectors and bakers with their variety of shapes, sizes, and designs.
So how do we reinvent an age-old tradition for our modern holidays? With a nod to the past.
I've had the pleasure of designing some of our holiday cookie cutters for several seasons. Beginning two years ago, we branched out into custom springerle molds; I designed our limited edition New England-inspired covered bridge scene last year.
This past February, as the catalog team began tossing holiday ideas around, product manager Liz Fairley suggested this year's springerle mold could evoke memories of spending chilly nights gathered in front of a cozy hearth. She shared with me a handful of images of vintage holiday cards, each depicting a luminous fireplace.

Pure warmth. The spirit of the season.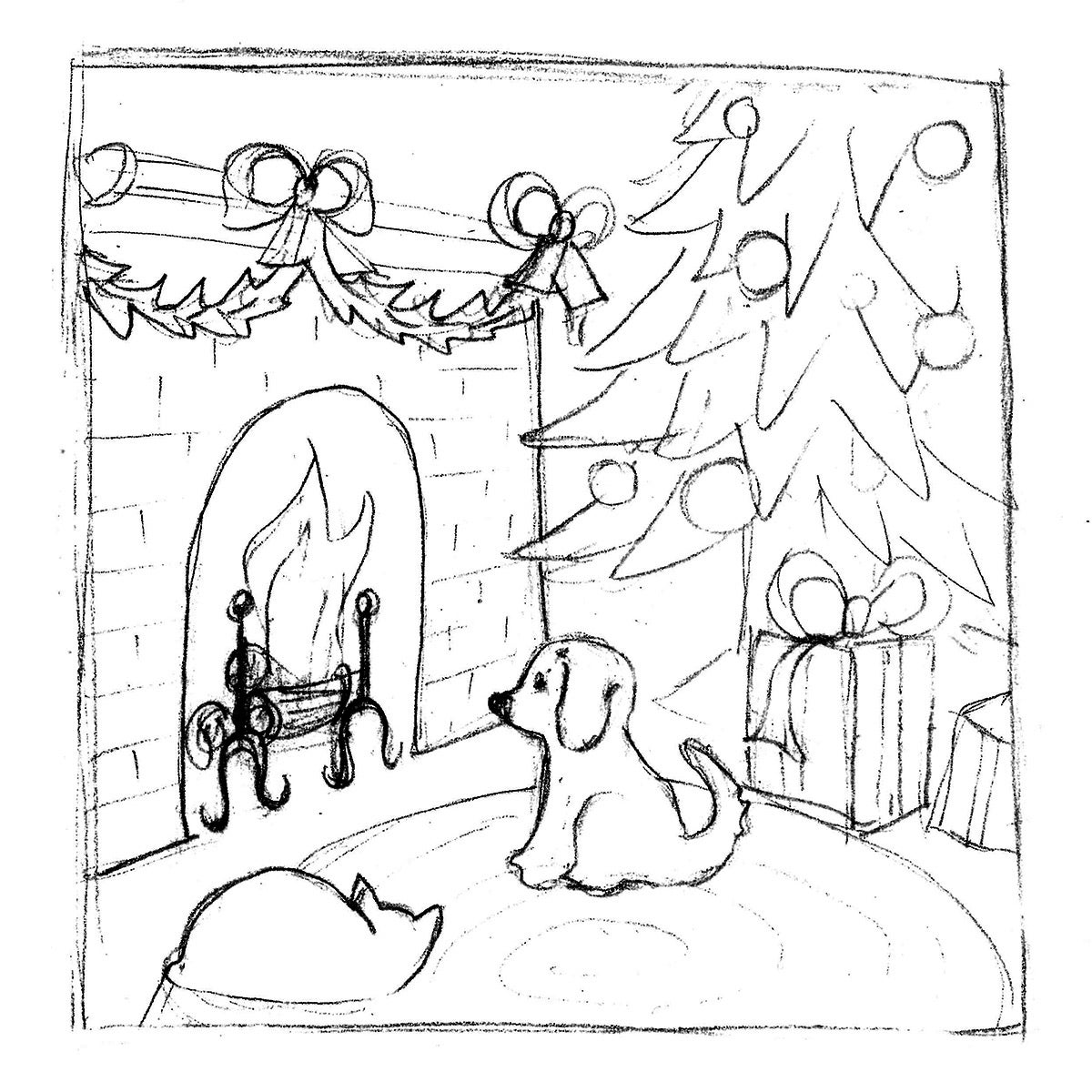 I pulled my favorite elements from the images – a glimpse of a Christmas tree here, stockings hung with care there, a few boughs of holly from one, clock and candles from another, and cozy little critters curled in front of the fire – and blended them into a few sketches to share with the team.
Some lively discussion followed, as others picked their favorite elements from my designs and added their suggestions. We all liked the oval shape, which mirrors last year's custom design. Also the puppy and the cat. And the arched fireplace.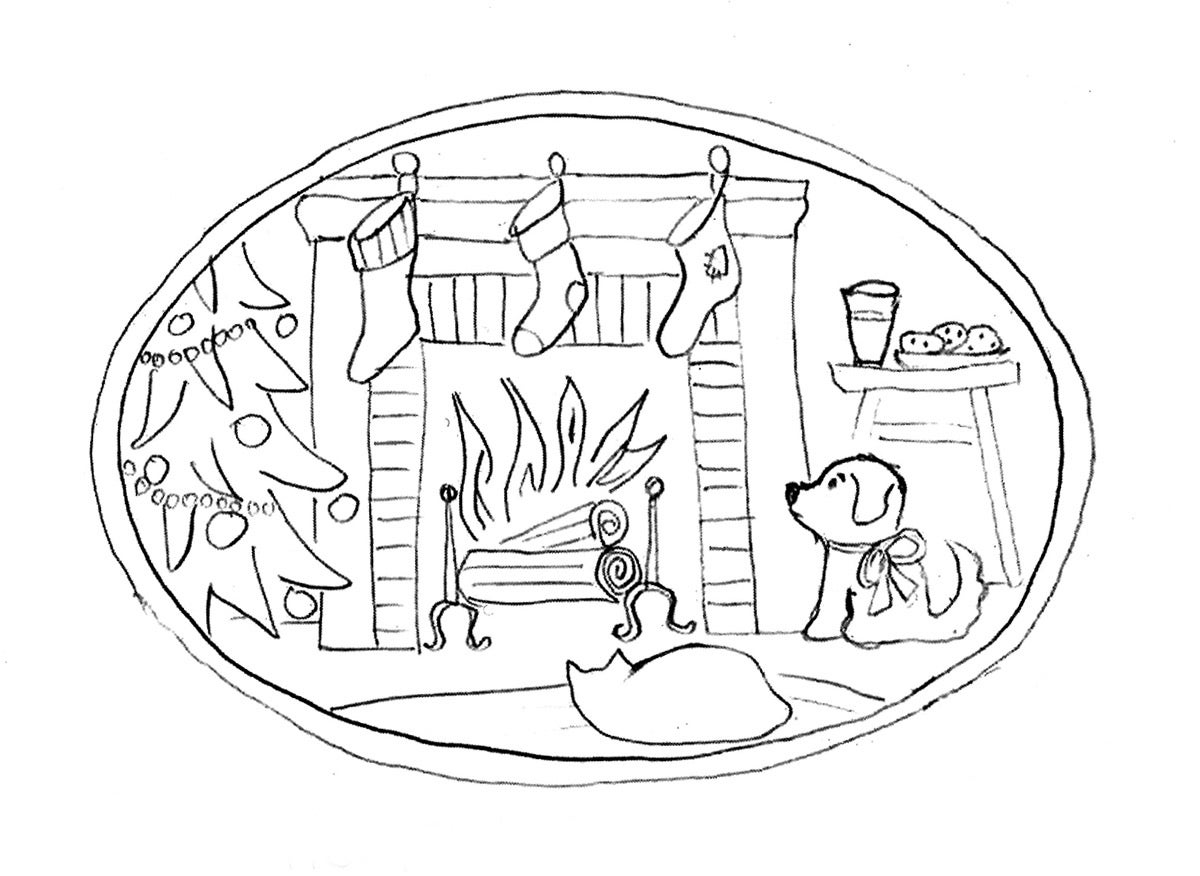 So I went back to the drawing board and sketched some more. A few tweaks later and this was the design we picked to send to the manufacturer for the next stage of the process.
The manufacturer, charged with hand-carving an original wooden mold prior to production, weighed in on the design and suggested some modifications. They sent us their modified sketch for approval. The carver carved, and the scene came to life as he readied a sample for production.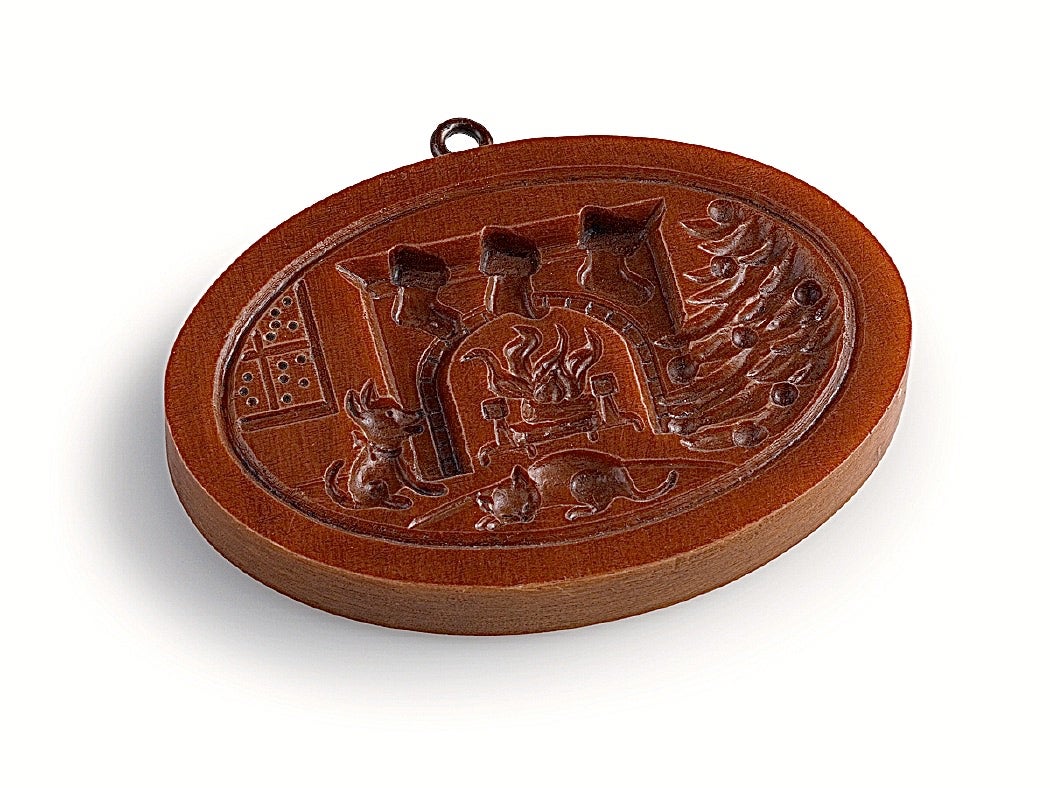 Weeks later, we had our springerle molds.
Proudly made right here is the USA, our molds are individually cast from a resin and wood composite. They're crisply detailed, sturdy replicas of the original wooden carving. Each is poured and finished by hand, and topped with an eyelet for hanging. The result is a beautiful tool that can be used and enjoyed year after year, with a variety of recipes.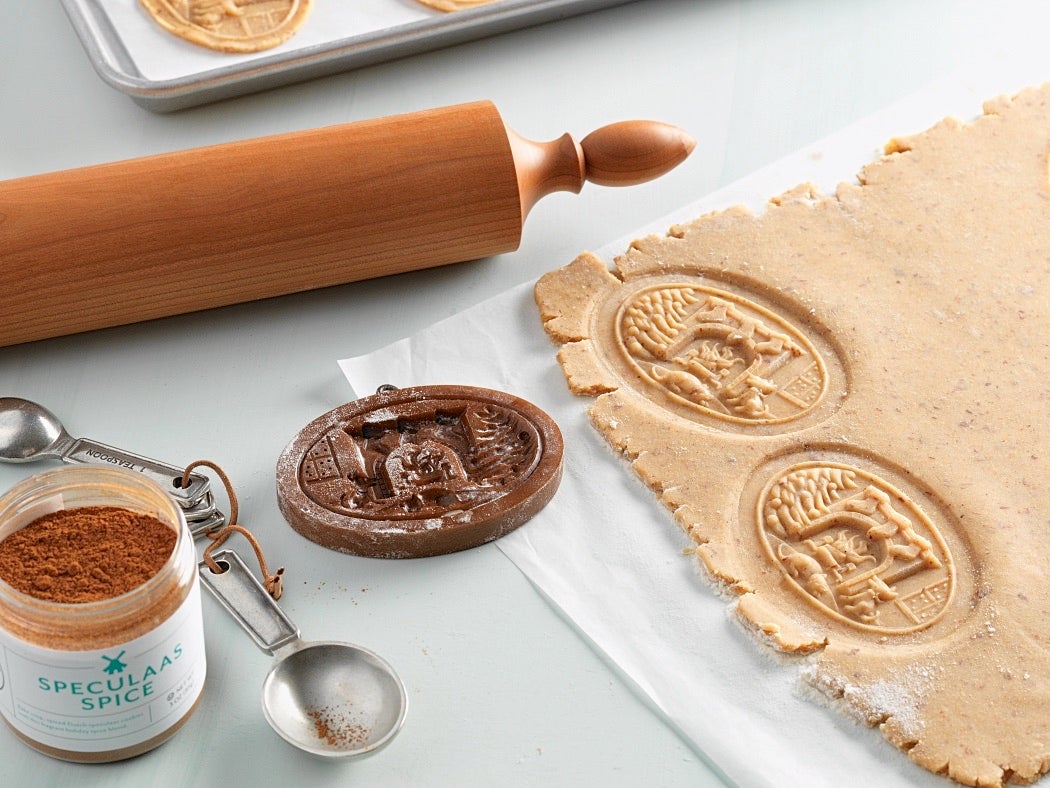 For instance, Speculaas Spiced Springerle features our own custom blend of a traditional holiday spice from the Netherlands.
And these recipes use other seasonal favorite flavors – Fiori di Sicilia Springerle and Pumpkin Spiced Springerle.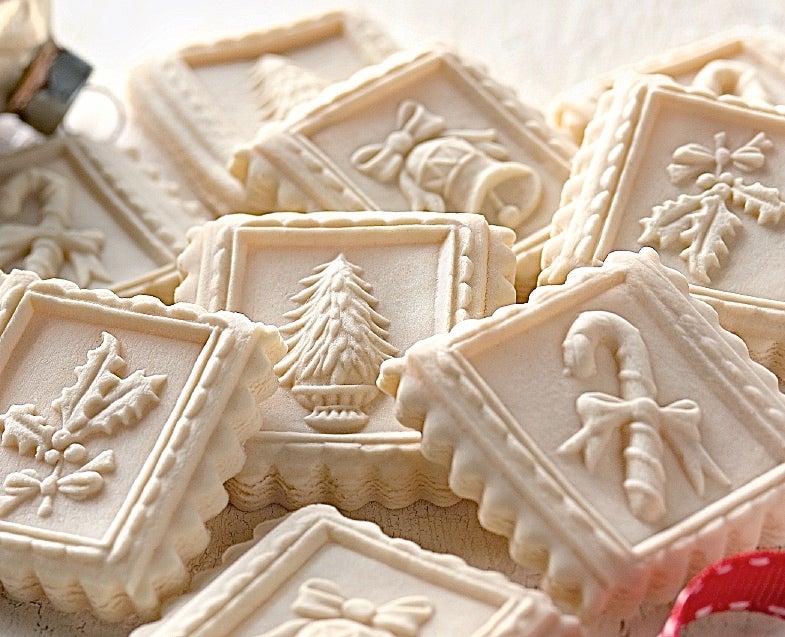 Finally, our Springerle Shortbread recipe, while certainly not traditional, offers a simple and delicious alternative for enjoying your favorite springerle molds.
Are you ready to try your hand at springerle cookies? We're sure you'll find something you can't resist in our collection of springerle molds (more can be found here.) Happy holiday baking!
Jump to Comments