There are infinite reasons to bake. Maybe someone special has a birthday coming up, and the best gift you know is one that comes out of your oven. Maybe you're dying to try a new mixing technique you recently discovered. Or maybe you just really want a pan of brownies. 
And then there is project baking. Unlike making, say, Classic Peanut Butter Cookies, project baking takes time and attention, usually involving multiple steps and maybe even several days. It is, as the name implies, a project — one that allows you to spend hours in the kitchen immersing yourself completely in a single recipe. Project baking can provide a welcome distraction and an incredibly soothing way to occupy yourself. 
One baking project it seems like everyone from your neighbor to your mother is trying out? Sourdough, that fussy jar that requires so much attention, some people even think of their starter as pets! It's certainly a project, between feeding and maintaining your starter over the course of several days and then baking bread that takes hours to proof.
We've got plenty of suggestions for baking projects that go beyond sourdough, from intricate cakes to cheesy rolls. 
If you're looking to do some project baking that isn't sourdough — maybe you've mastered your starter and are seeking a new adventure, or maybe naturally leavened bread just isn't your thing — we've rounded up a collection of recipes that will make the perfect immersive baking activity and keep you occupied for hours in the kitchen.
 
When you want to spend the afternoon folding buttery dough: Make laminated pastries
Pastries made with lamination (the technique of enclosing a pliable slab of butter inside dough, then rolling and folding it to create a pastry's layered texture) make excellent baking projects because they require a continuous amount of handling as you fold layer after layer of dough for a shattering, buttery end result.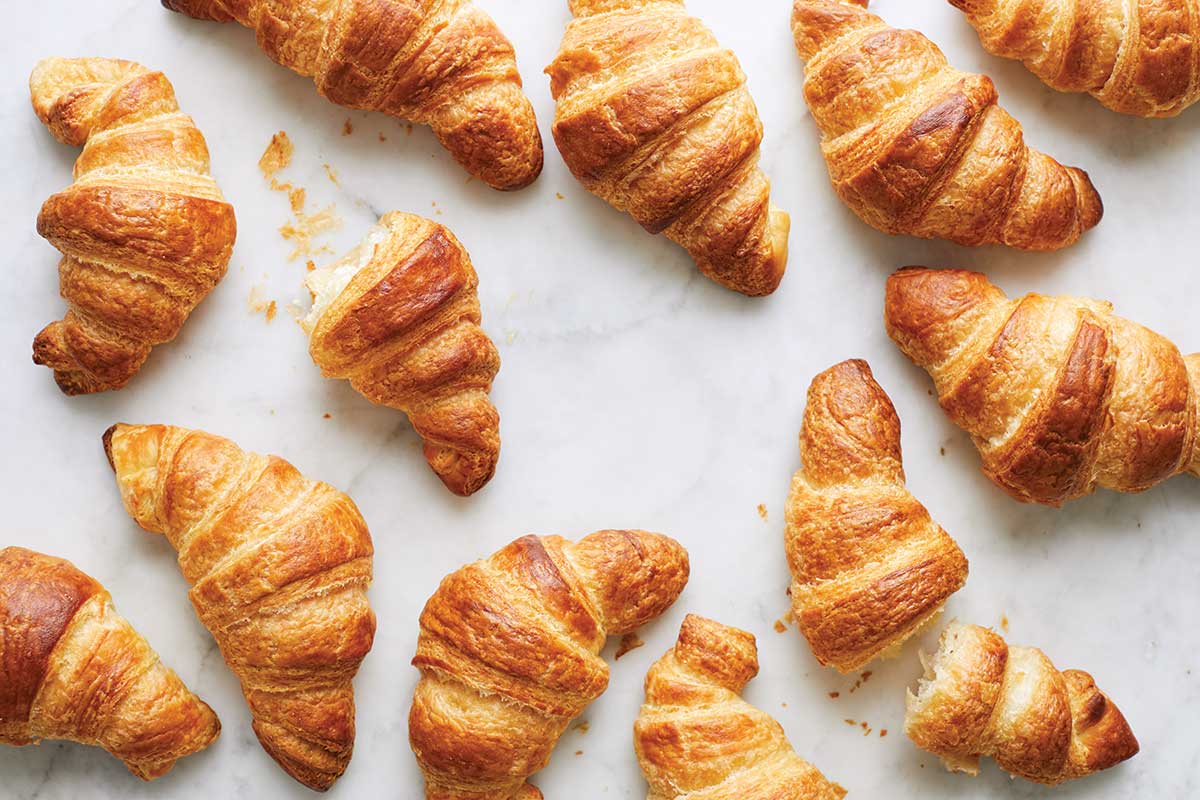 Take an afternoon to make one of the most classic versions of laminated dough: Baker's Croissants. Because you need to keep the butter in the dough cold to ensure flaky layers, this recipe requires multiple rounds of folding the dough, leaving it to chill in the refrigerator, then folding again. And then you get to cut and shape two dozen croissants!
Other laminated dough recipes: Danish Pastry, Pain au Chocolat, Pumpkin Cream Cheese Danish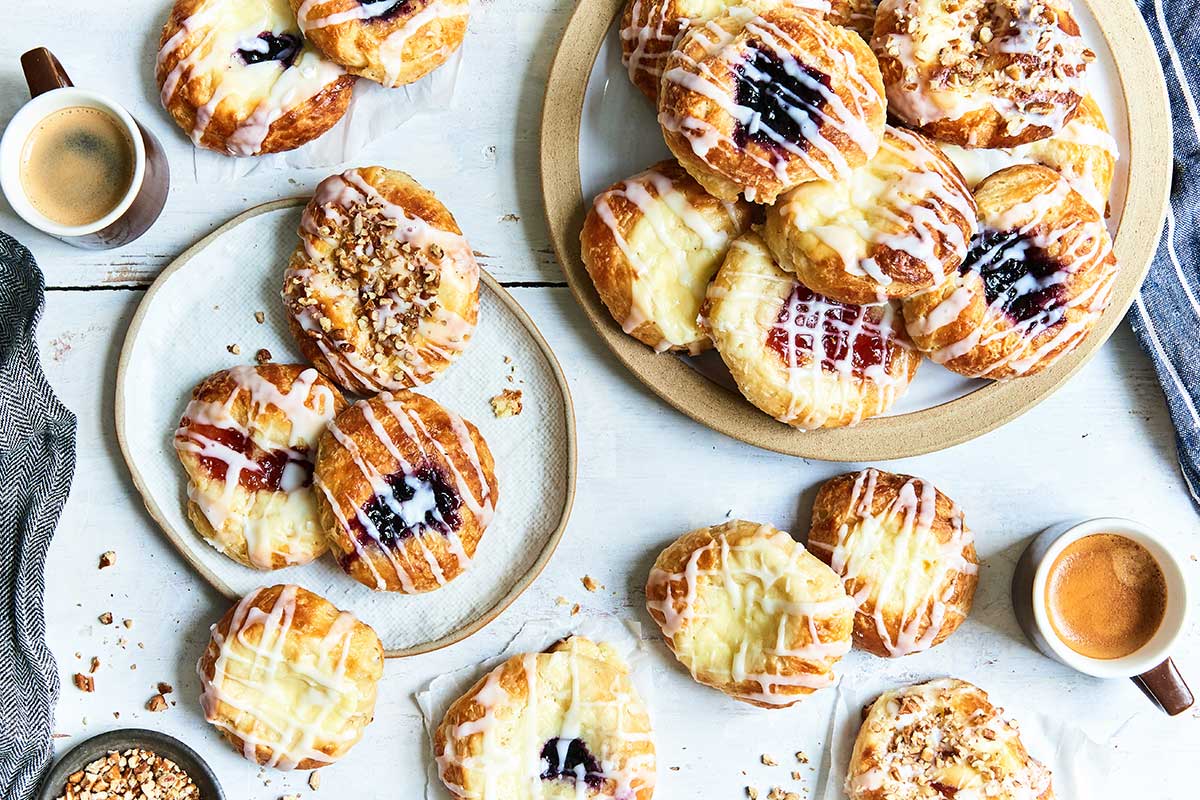 When you want to assemble an edible masterpiece: Make a layer cake 
Making an intricate layer cake like Chocolate Mousse Cake with Raspberries is perhaps the ultimate example of project baking. To begin, there are multiple components to prepare: the cake layers, the filling, and the frosting.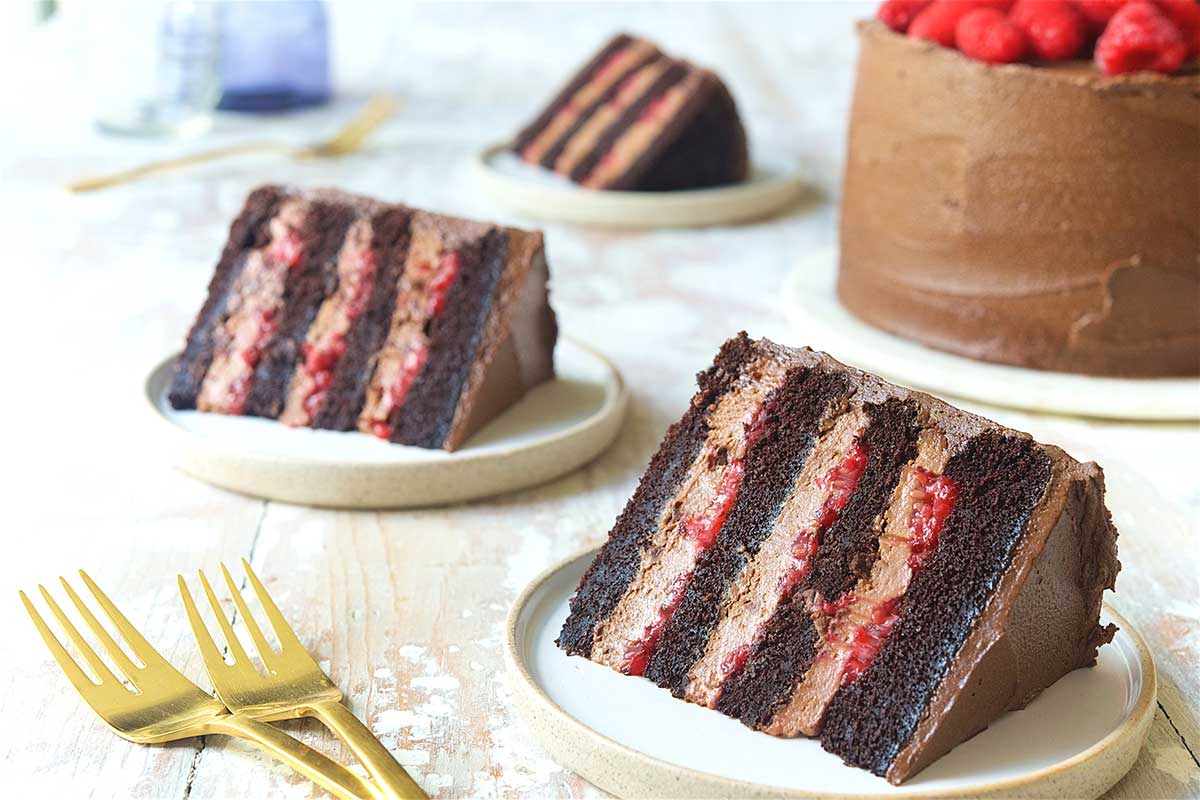 Then there's the actual cake assembly. Since this cake has four layers (!), it's like a very delicious art project, involving several steps of stacking and filling. And to finish things off, you'll spend time encasing the entire confection in a swath of chocolate frosting. Talk about a project! 
Other layer cake recipes: Raspberry Lemon Cake, Fudgy Coconut Cream Cake, Coconut Cake, Black Forest Cake
 
When you want to create art out of bread dough: Make shaped rolls 
Some of the best baking projects require getting intricate with your dough, spending time shaping, folding, and tucking to create bread that is as visually appealing as it is delicious.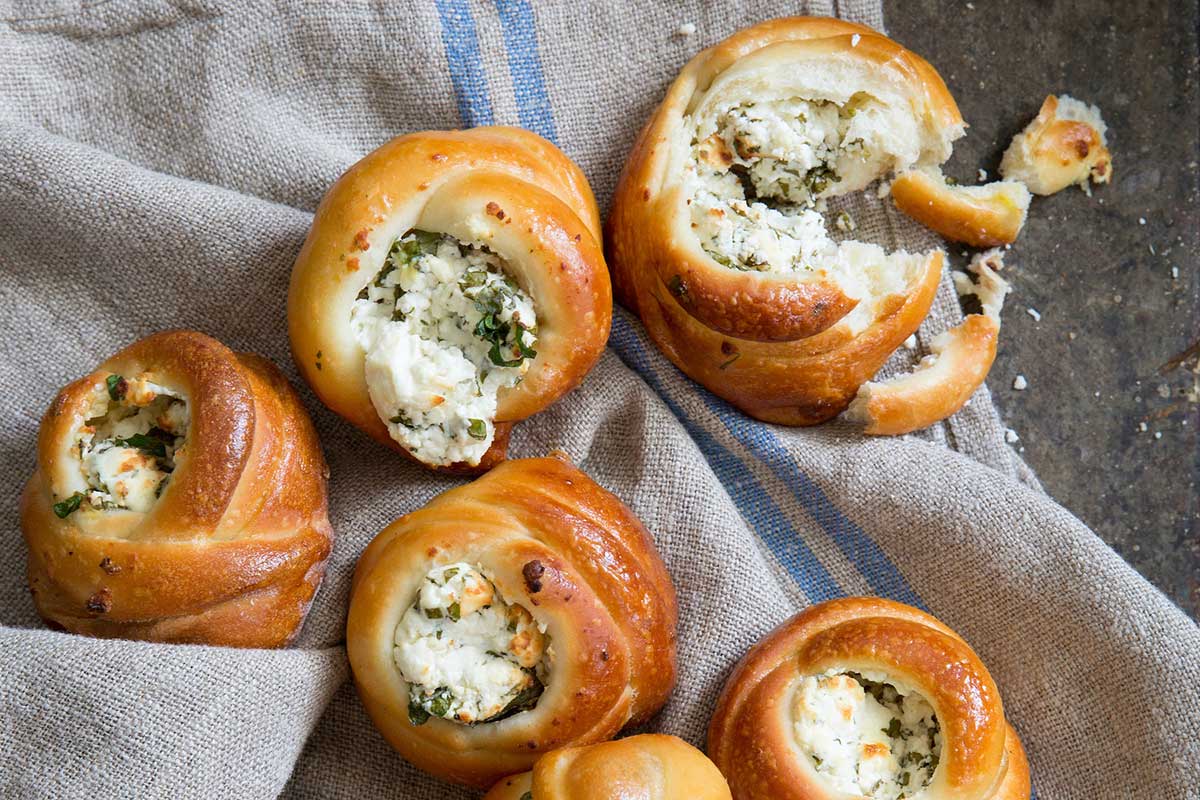 These Flower Poğaça Rolls aren't difficult to assemble, but they involve careful attention to the shape and appearance of each roll. Instead of simply rolling your bread dough into a ball, you'll methodically cut and fold it to create a gorgeous petal shape around a savory feta and parsley filling. It's soothing work with a delightful end result. 

Other shaped roll recipes: Kalamata Gorgonzola Knots, Turkish Simit Breads, Soft Garlic Knots
 
When you want a recipe that's a real stretch: Make strudel
Strudel is one of my absolute favorite things to bake because the dough is just so fun to work with. Name another pastry that can cover an entire kitchen table. I'll wait.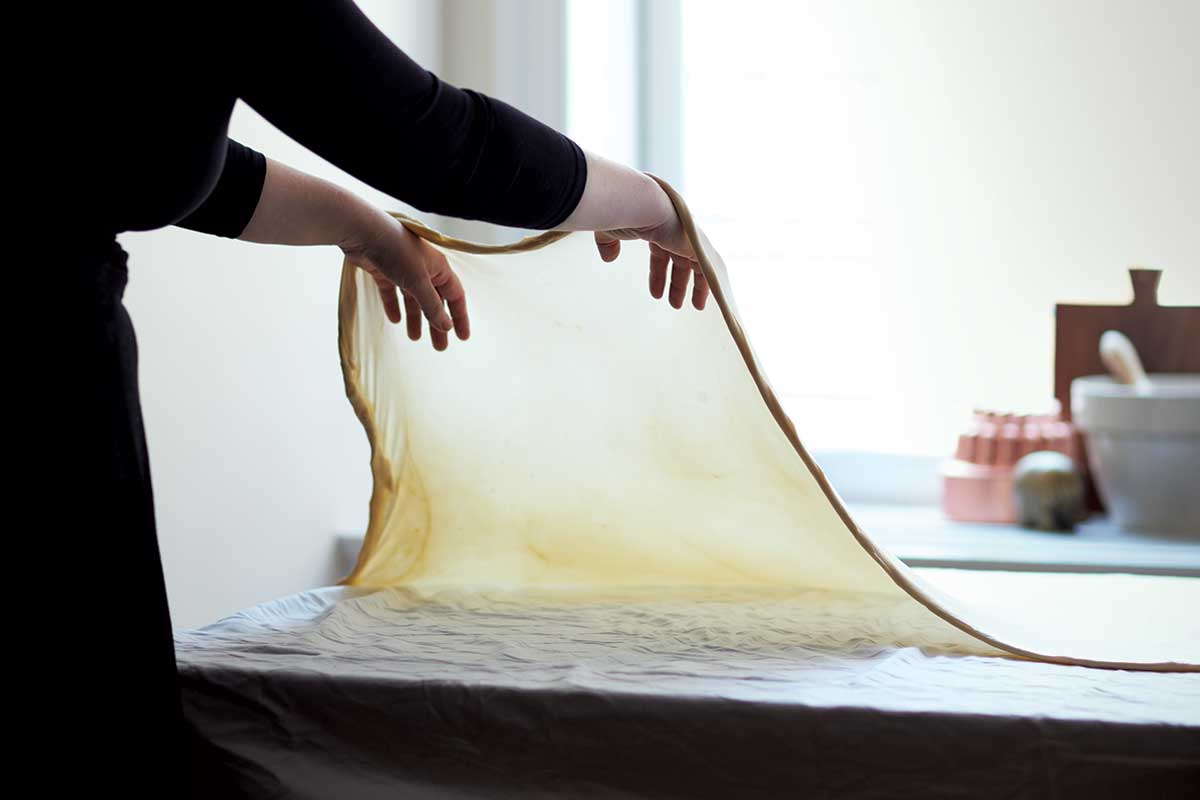 If you're not familiar with Apple Strudel, it requires kneading a smooth, stretchy dough, which is then left to rest overnight. The next day, you'll carefully stretch the dough, slowly working with it until it gradually grows larger and larger. 
The goal is to stretch your dough until it's so big it can cover a card table and so thin you could read a newspaper through it. Finally, the whole thing is filled, rolled, and baked for a crisp, flaky treat. 

Other strudel recipes: Cinnamon-Walnut Strudel, Mushroom Strudel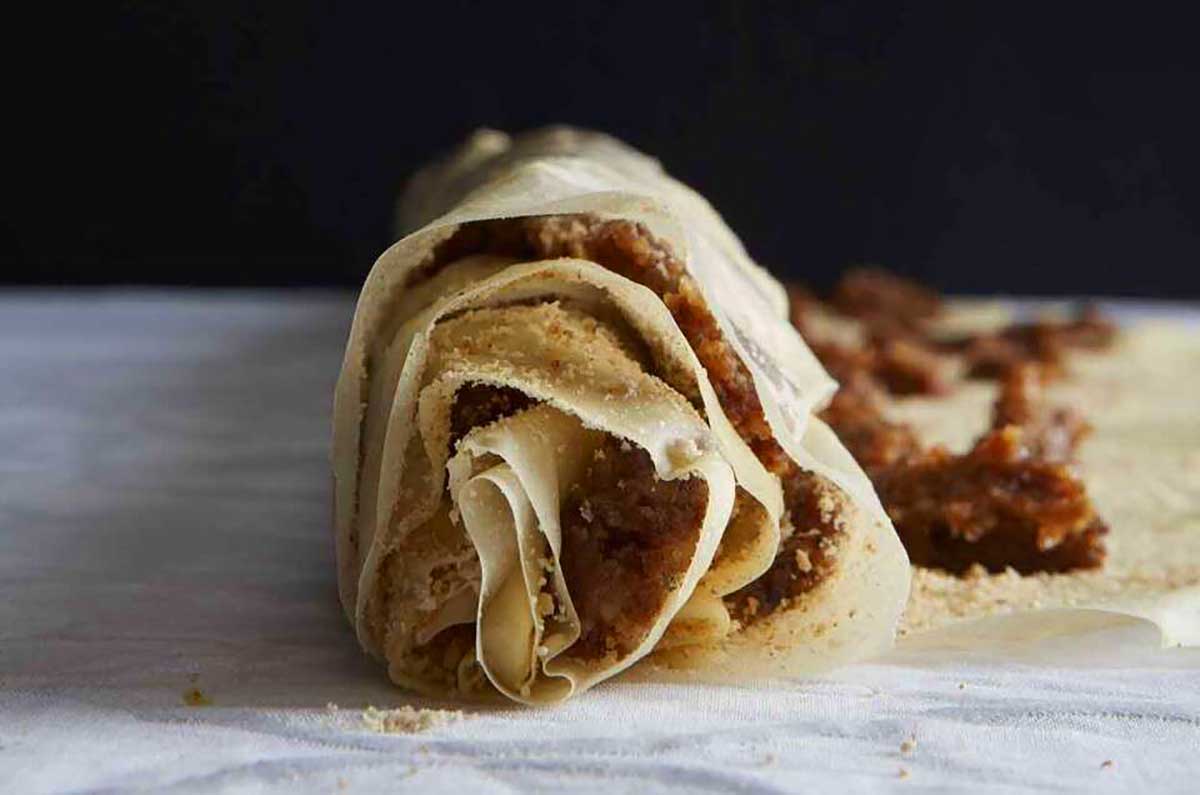 When you want to take the time to fry some dough: Make doughnuts 
Homemade doughnuts take time and more than a little effort, but there are few things more worth it than a hot, crispy glazed confection straight out of the fryer.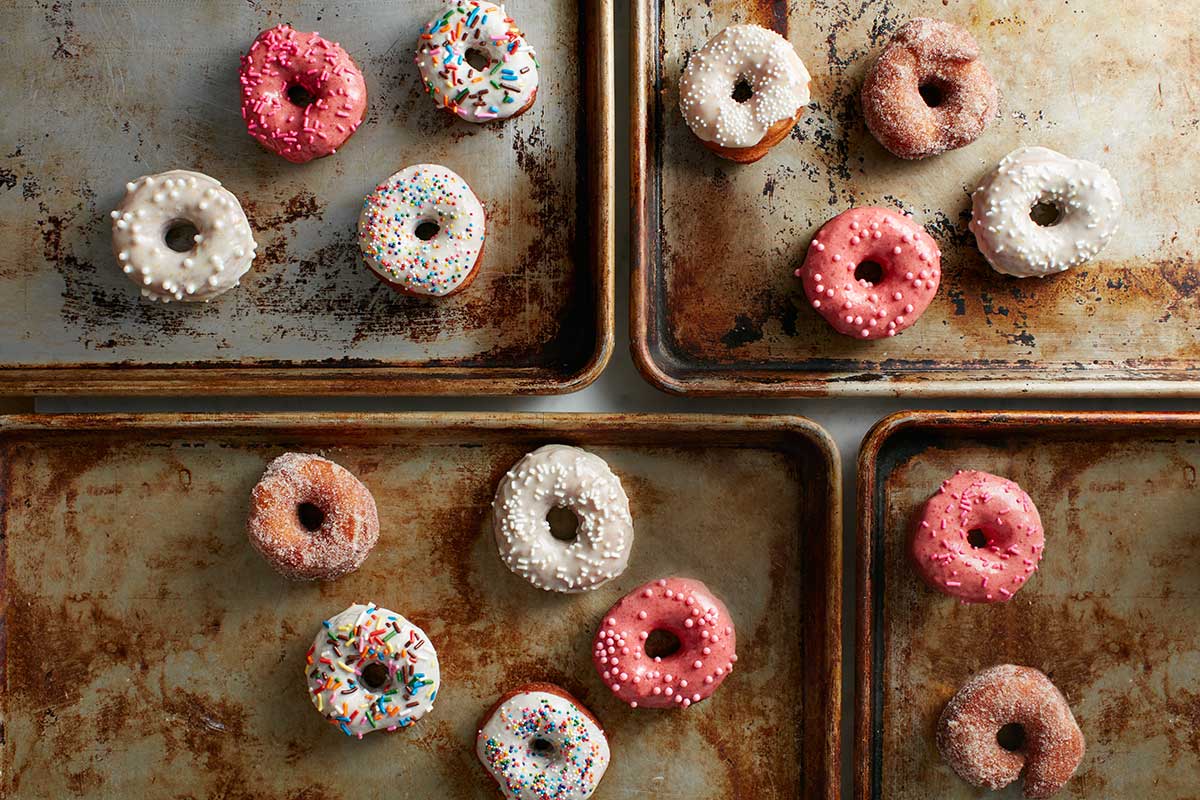 To make our Yeast-Raised Doughnuts, you'll begin with a yeasted dough, which is then rolled and cut to shape classic round doughnuts. Next, fire up the stove and fry those fluffy proofed doughnuts to golden brown glory. As a bonus to all your hard work, your kitchen will smell amazing. 
Baker's tip: If you really don't want to fry but really want doughnuts, you can bake the proofed doughnuts in a preheated 350°F oven for about 14 minutes, or until they're a light golden brown. 
If you want to take your baking project to another level, experiment with various glazes and toppings for your doughnuts. Go classic with a dusting of powdered sugar or chocolate glaze. Or dream up flavor combinations like maple & bourbon or salted caramel apple. You could spend all day trying out options! 

Other fried doughnut recipes: Classic Beignets, Mashed Potato Doughnuts, Old-Fashioned Cake Doughnuts
 
When you want to stuff dough and also really want cheese: Make filled breads
Though it's not sourdough, our Gruyère-Stuffed Crusty Loaves require mixing a starter the night before baking, then returning the next day to continue the recipe.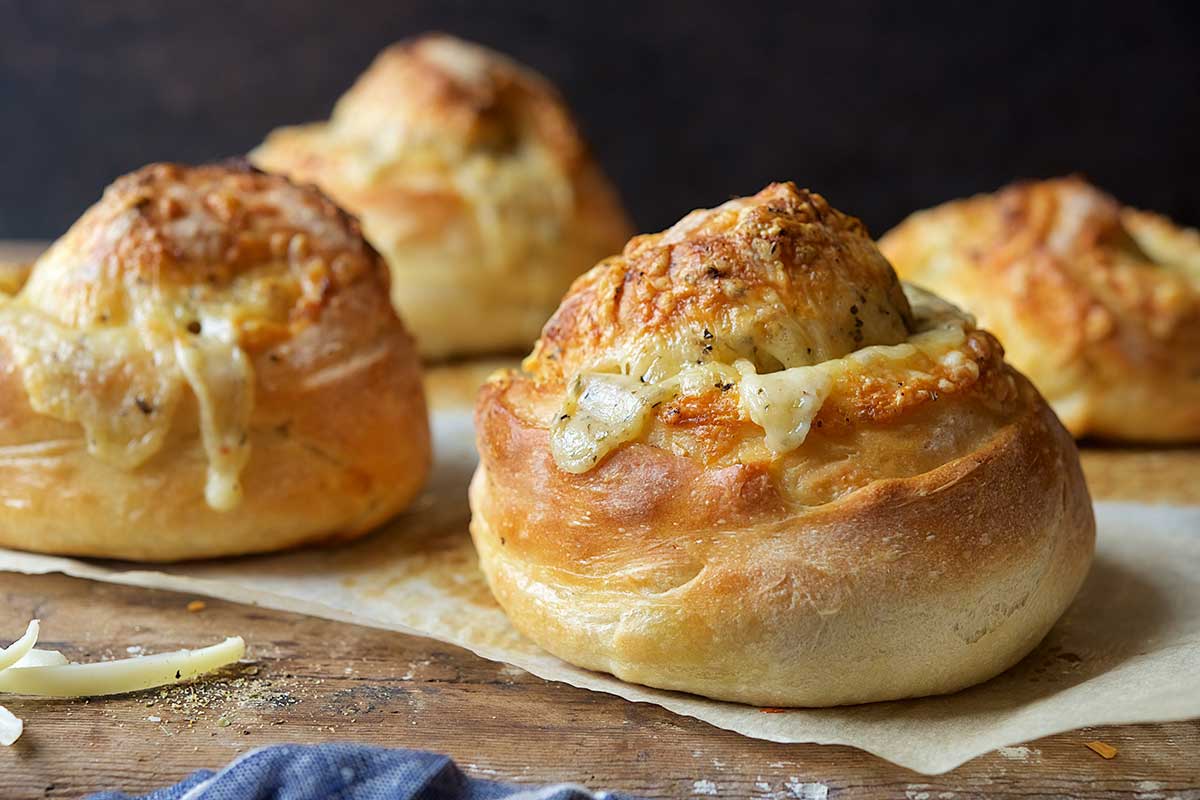 Like cinnamon rolls, you'll take the time to fill and roll your dough, then cut, shape and bake it. The result is a crusty, chewy loaf that's bursting with gooey Gruyère cheese. In other words, definitely worth the effort. 

Other filled bread recipes: Salami and Herb Star Bread, Cinnamon Babka, Fruit-Filled Morning Buns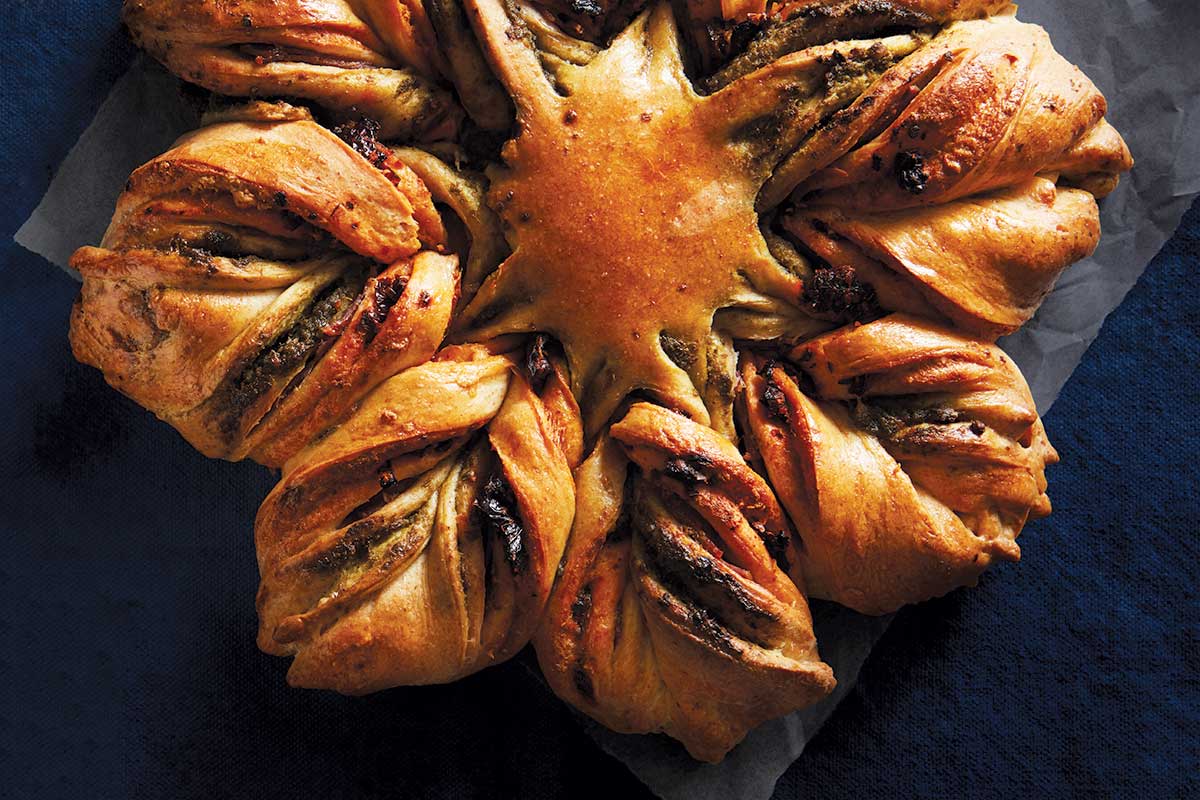 When you want to double down on chocolate: Make these chocolatey treats 
Like some of the best baking projects, Dark Chocolate Éclairs require preparing multiple components that you'll assemble to create an ultimate end product. They also involve chocolate in two different forms. And if you're going to spend a couple of hours in the kitchen, you might as well spend that time with chocolate.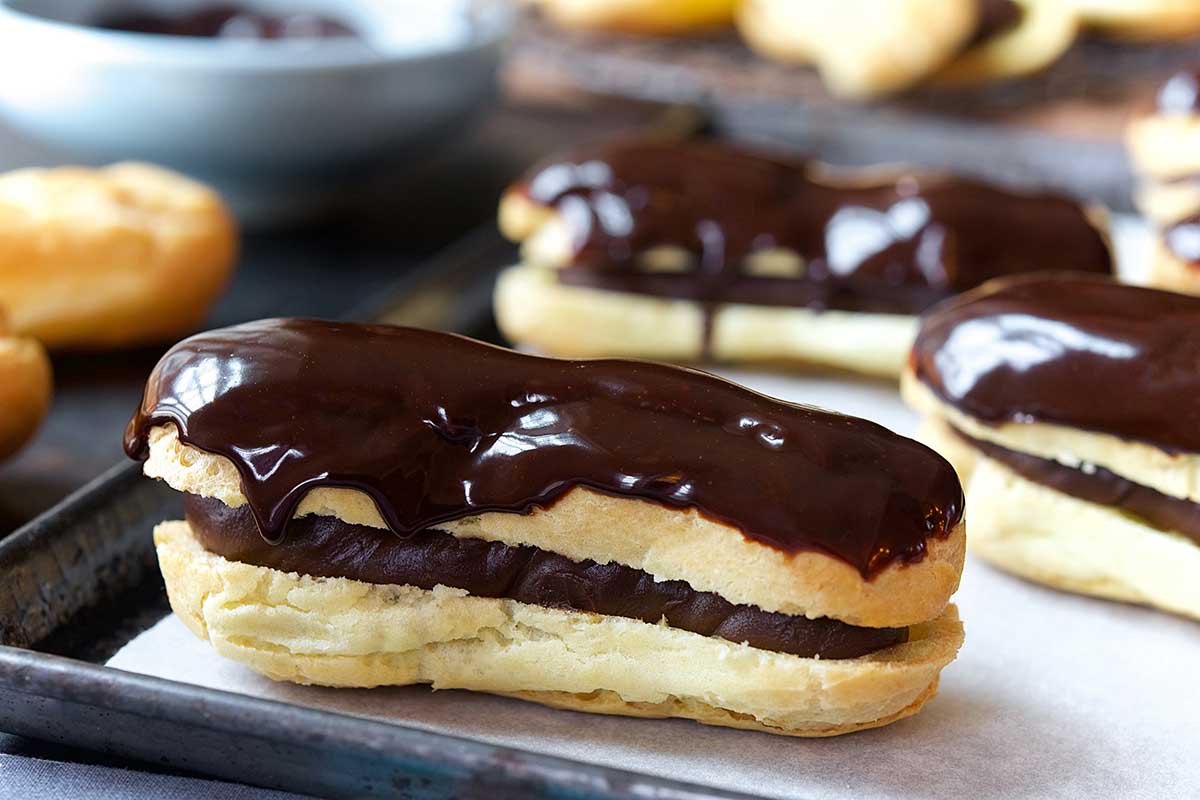 Prep pâte à choux pastry shells, a rich chocolate pastry cream, and a silky chocolate glaze, then put them all together into individual pastries for a dozen or so perfect chocolate éclairs. 
Other chocolate assembly recipes: Chocolate Dacquoise, Salted Caramel and Chocolate Tart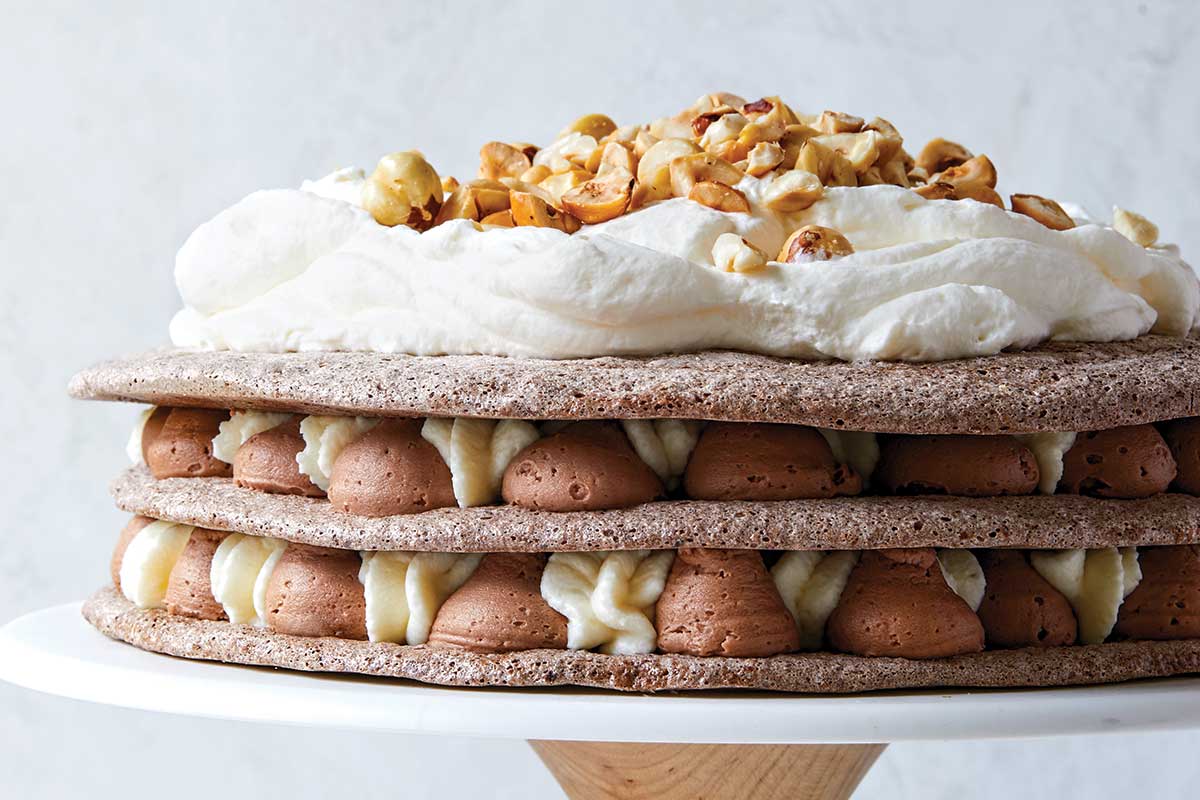 You've got this! 
Although some of these recipes can seem elaborate, don't put too much pressure on yourself if you start feeling daunted. The whole point of project baking is to spend a few hours of distraction, fun, and creativity in the kitchen, regardless of the final product. Sometimes, getting to enjoy a tasty treat at the end is just a delicious bonus to a day full of baking joy. 
Do you usually take the time to project bake? Let us know some of your favorite baking projects in the comments below! 
Jump to Comments