Mediterra Café is a new addition to Sewickley, Pennsylvania, an upscale neighborhood just outside Pittsburgh filled with funky shops, a sprinkling of good restaurants, and pretty little pocket parks.
It's a bright and airy space, with a few people-watching window seats, a large communal table in the center, and mellow jazz playing softly in the background. Even though it's only been here for a few months, Mediterra is already a cherished gathering place. Good coffee, excellent pastries and bread, and a menu that deftly balances the familiar with new flavors have established the café as a can't-miss stop in many patrons' day.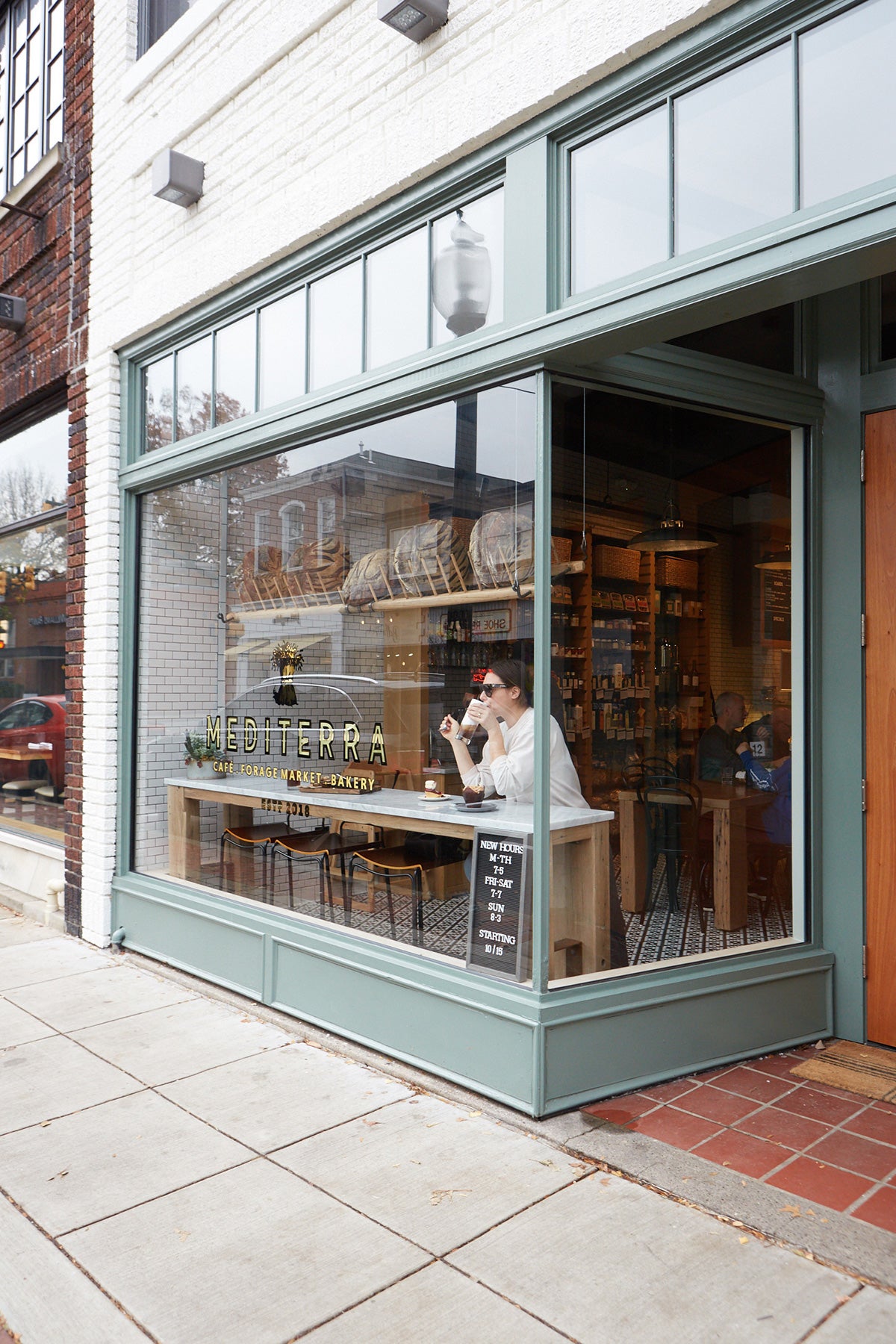 The man behind all this is Nick Ambeliotis, whose history with food and bread goes way back. His father owned a grocery store in Ohio, and when Nick took it over, he started stocking hard-to-find ingredients from other cultures. This led to a wide-ranging career sourcing cheeses, pastas, pâtés, and specialty foods from all over Europe. During those travels, he developed an appreciation for well-made artisan breads that became a true passion—so much so that he left his job, sold his house, and put everything he had into building a commercial artisan bakery that he called Mediterra Bakehouse.
His mission, as he puts it: "Take one of the oldest and simplest forms of food known to man and do your best to perfect it. Take flour, water, and salt and pursue perfection. I still haven't found it."
How Mediterra Café began
Mediterra Bakehouse grew steadily from its beginnings in 2002, now occupying a 40,000-square-foot space and serving an impressive roster of commercial clients. But Nick missed the connection with the people who were buying his bread, and thus Mediterra Café was born. It opened in June 2018, after much planning by Nick. You'll often see him behind the counter, chatting with customers and taking time to get to know what they like.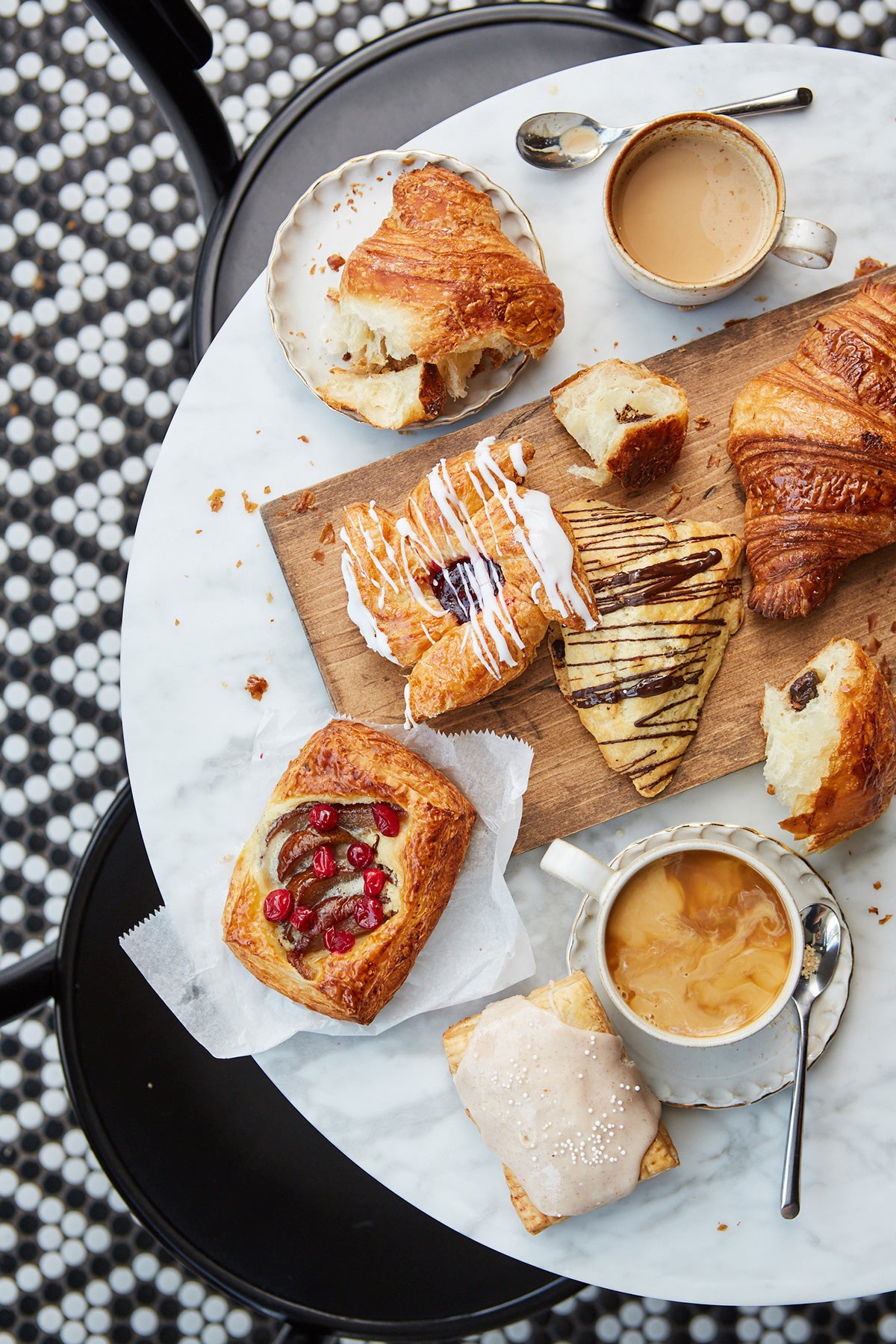 The café is a popular spot with everyone from parents stopping before school pickup to businessmen in elegant Italian suits collecting boxes of pastries, and couples grabbing a salad after their morning run. The menu is thoughtfully crafted from top to bottom. On top of coffee drinks, you can try fresh local cider or a lightly sweet shrub (a tangy sparkling drink) in flavors like plum and tomato rosemary.
Toasts come with all manner of toppings, including one with almond butter, banana, and seeds. You can snack on boards laden with cheese, charcuterie, and seasonal vegetarian spreads.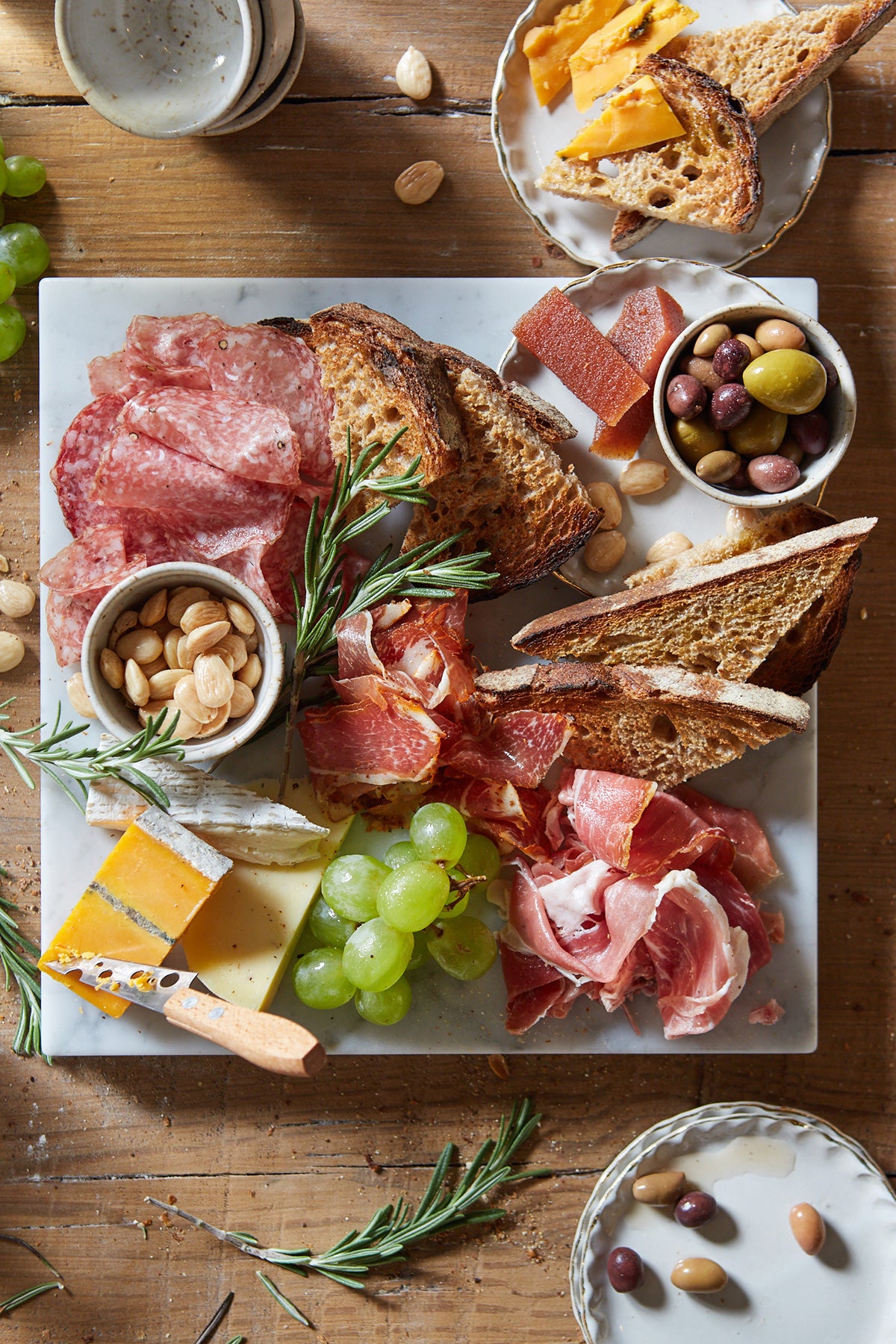 There is a changing list of sandwiches, and even a simple grilled cheese packs a multilayered flavor punch: called the Parma Cotta, it's a panini with ham, fresh mozzarella, basil pesto, and arugula served on sourdough; the bread's tangy flavor and perfectly toasted crunchy edges enhance the fillings rather than simply carry them.
Take flour, water, and salt and pursue perfection.
A tiered deck oven in back is packed with sheet trays of Roman pizza made from dough that's been carefully tended for three days. The results are stunning. The crust has a thin, crisp base with a light, open texture. It's topped with intensely concentrated tomato sauce, Romano cheese, and mozzarella, but from time to time, the bakers reach into the cheese case for some fontina or Stacchino to switch things up.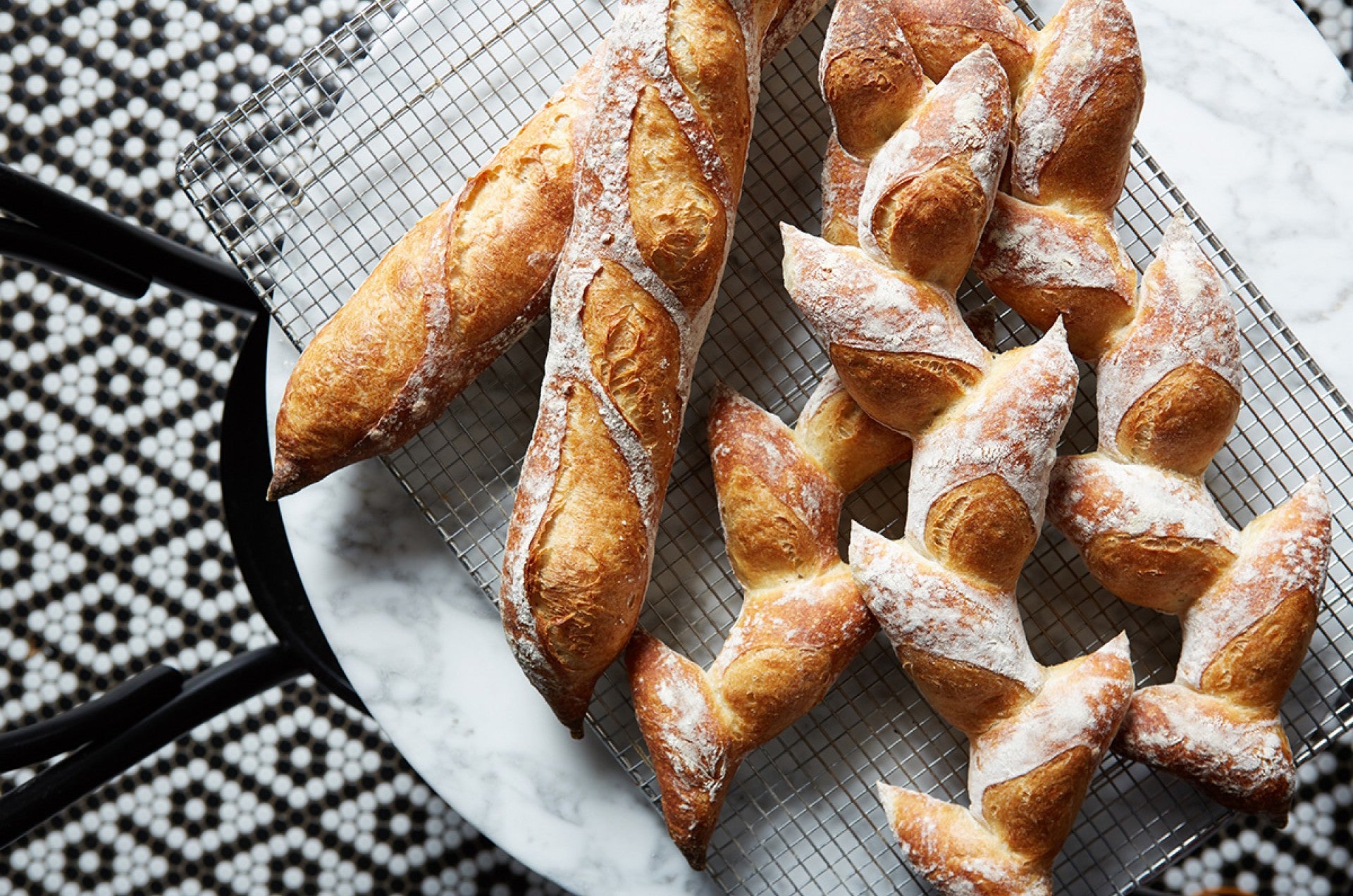 The passion for great flavors and community connection runs in the family. Nick's children and their spouses are involved in the business, from the bakery operations to populating Mediterra's gorgeous Instagram feed. His son Anthony oversees the day-to-day production at the bakehouse, teaching and encouraging the staff to excel at their craft, taking pride in each person's growth. As he explains, "For us, this is about so much more than bread and money."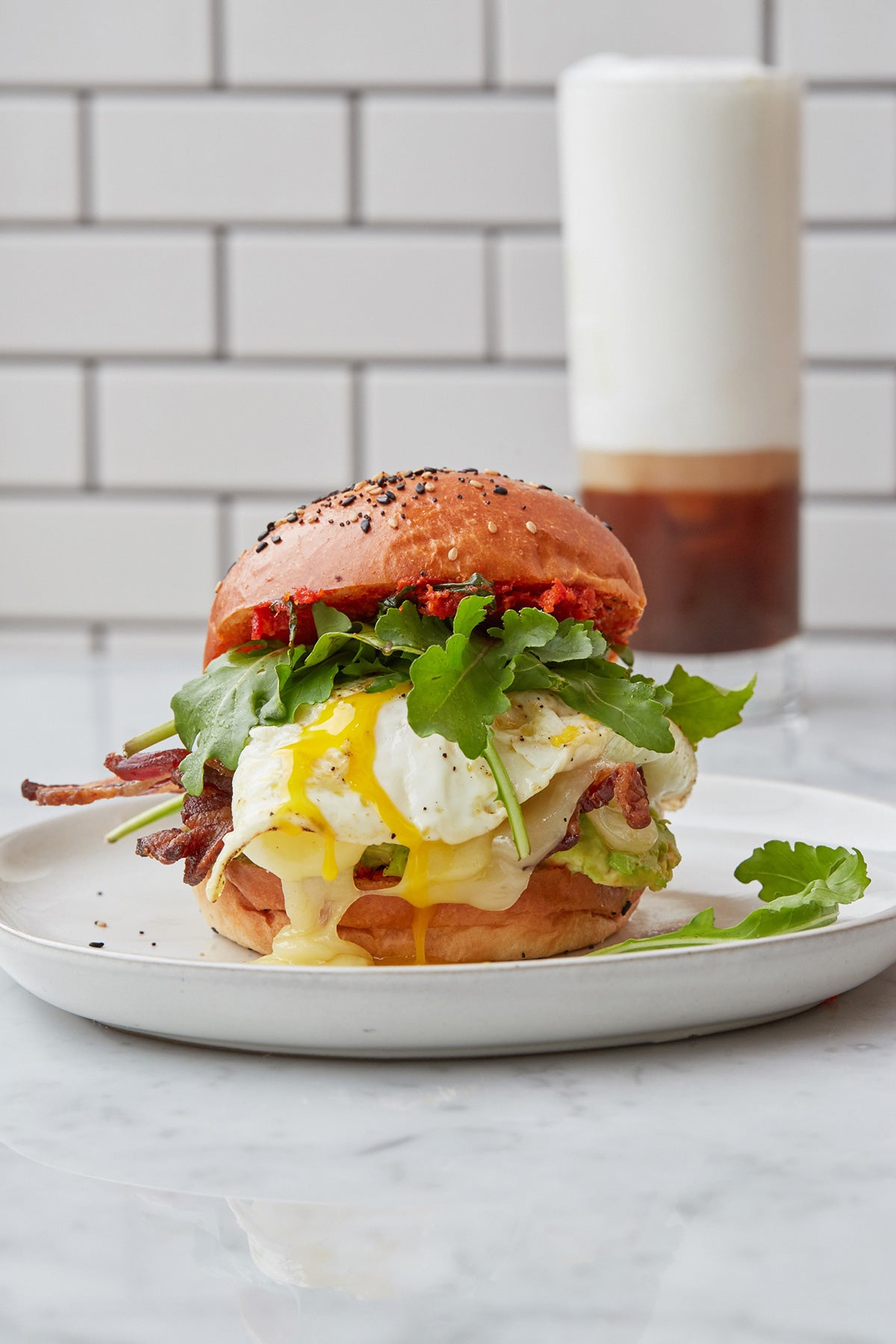 That personal touch is the real power behind Mediterra Café's magic. This warm, welcoming café is the expression of Nick Ambeliotis and his family's quest for quality, shared in a beautiful space that feels like home... to everyone.
For more stories about passionate bakers and the the finely crafted breads and pastries they bake, be sure to pick up the latest issue of Sift magazine; you can find it here. Our thanks to Adam Milliron for the photos in this post.
Jump to Comments