Biscuit Bliss
A baker's dozen delicious biscuit-dough recipes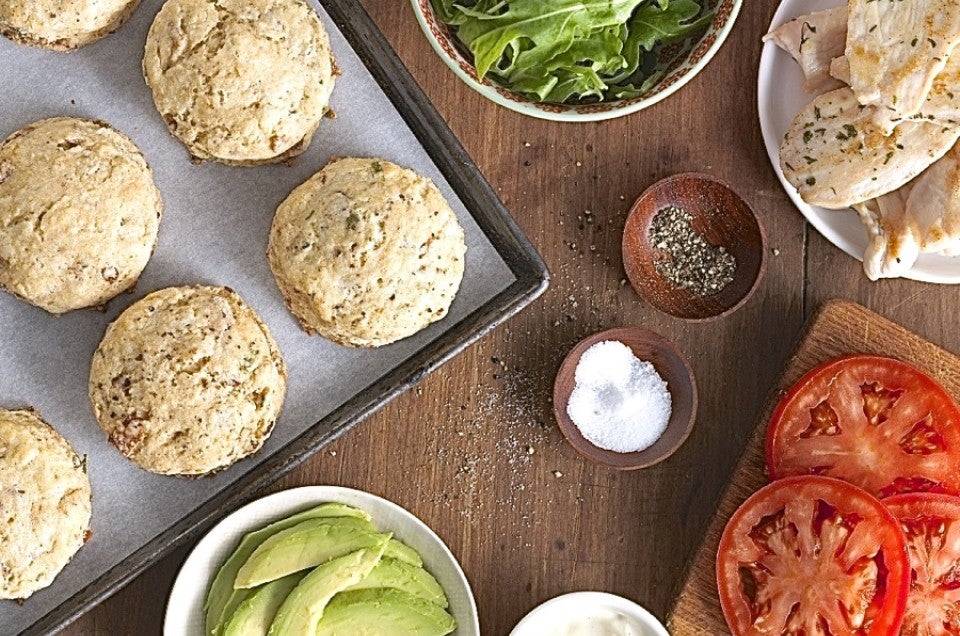 So, you get out your favorite biscuit recipe, make the dough... and then what?
Why, you make biscuits, of course. High-rising, light and tender biscuits, perfect with a pat of melting butter, served alongside ham and eggs and grits, or stew or chili.
Or not.
Just as yeast dough can morph from sandwich bread to pizza to sticky buns, biscuit dough is simply a starting point, primed to go in any creative direction you care to take it.
With its chameleon-like ability to become a snack, appetizer, main dish, side dish, or dessert, suitable for breakfast, lunch, or dinner, biscuit dough is incredibly versatile – as evidenced by the Whole-Grain Bacon-Ranch Biscuits pictured above.
And the baker's dozen (make that 13) dishes pictured below.
Ready for a bonanza of biscuit recipes? Read on.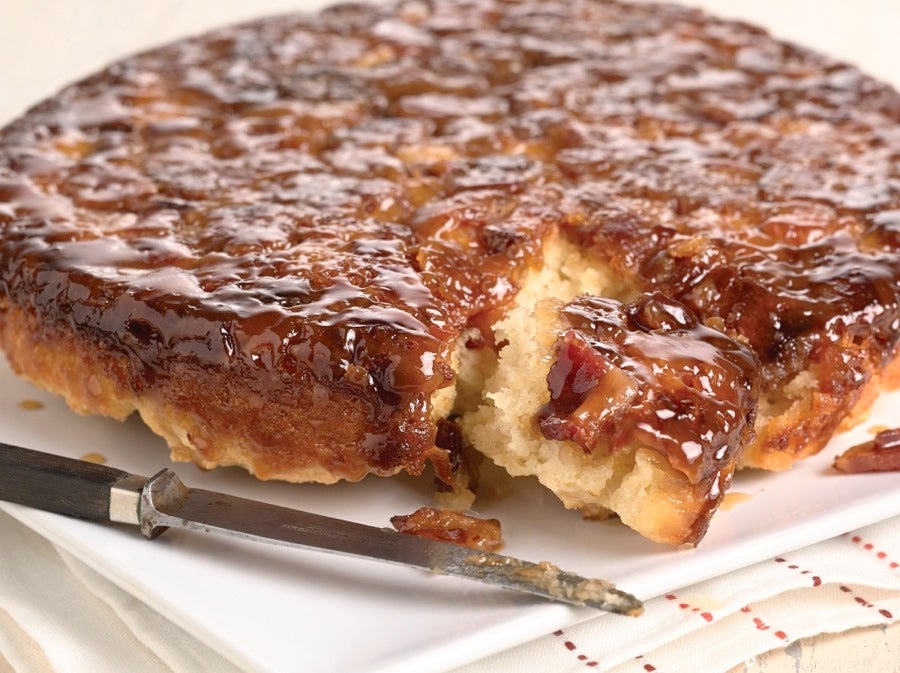 Recipe: Maple-Bacon Biscuit Bake
Blog post: The Quintessential Late March Tired of Winter Self-Indulgent Breakfast
Reader rave: "Absolutely fabulous recipe. The platter lasted barely 10 minutes on my table." cheryld – KAF Community
Baker's tip: Daunted by the prospect of frying up a half-pound of bacon? Bake the bacon in a 350°F oven instead. No mess – no fuss!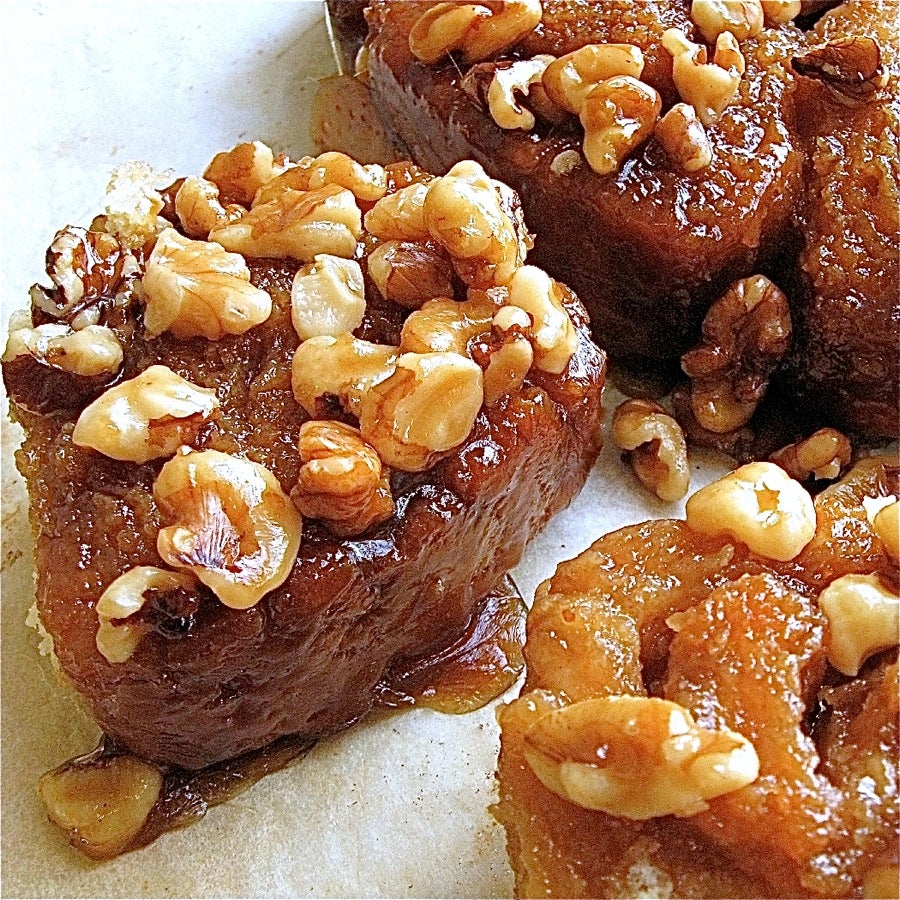 Recipe: Quick and Easy Sticky Caramel Buns
Blog post: Sweet Rolls Take the Fast Track
Reader rave: "I made this recipe on Sunday and it turned out great! These buns were indeed quick and easy to make. I also found these buns to be incredibly delicious. It's just the two of us and we finished them in only 2 1/2 days. My husband thinks he ate 5 of the buns on the first day! We enjoyed them very much... I'm making this recipe again this upcoming Sunday." calico – KAF Community
Baker's tip: The dough for these buns is quite sticky; it's meant to be. The stickier the dough (to a point), the lighter and more tender the buns.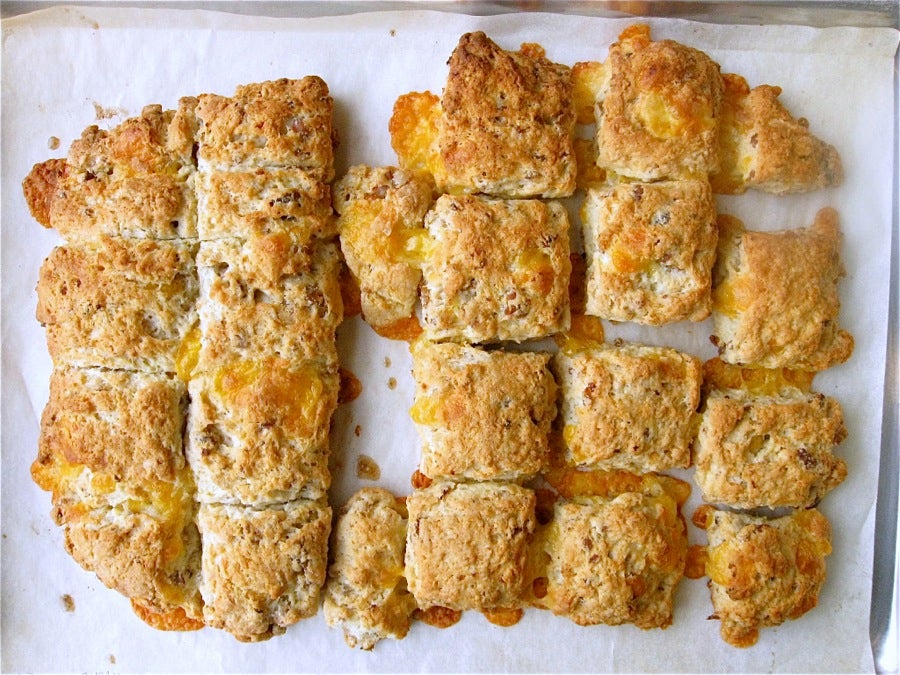 Recipe: Sausage Cheese Biscuits
Blog post: The Original Sausage Cheese Biscuit: Scone. Biscuit. Whatever...
Reader rave: "OMG! Can't get any better than this... Sometimes the cheddar oozes out a little and there's little crunches around the edges of the biscuit! So good that I have to double the recipe so there will be some to freeze before the family gobbles them all up when fresh..." vchapman – KAF Community
Baker's tip: Don't feel you always have to roll biscuit dough and cut it into circles. The result is just as delicious (and much easier) if you simply pat the dough flat, then cut it into squares.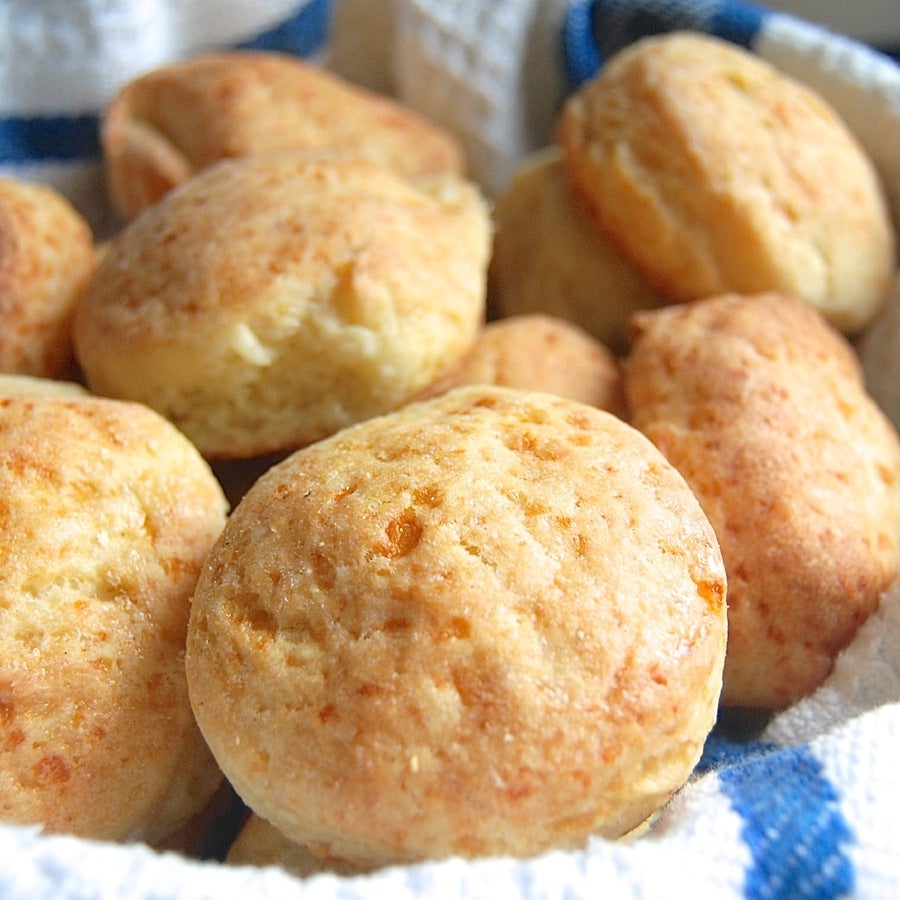 Recipe: Savory Cheddar Cheese Biscuits
Blog post: Stairway to Heaven
Reader rave: "I followed this recipe exactly as written. The results were absolutely sinfully delicious. I want to eat the whole batch. I used heavy cream, so they were nice and light with awesome cheddar flavor." steveallennh – KAF Community
Baker's tip: This recipe is easily scaled up or down, to make more or fewer biscuits. Just keep this formula in mind: equal parts flour and cream, by weight; and half as much cheese, again by weight.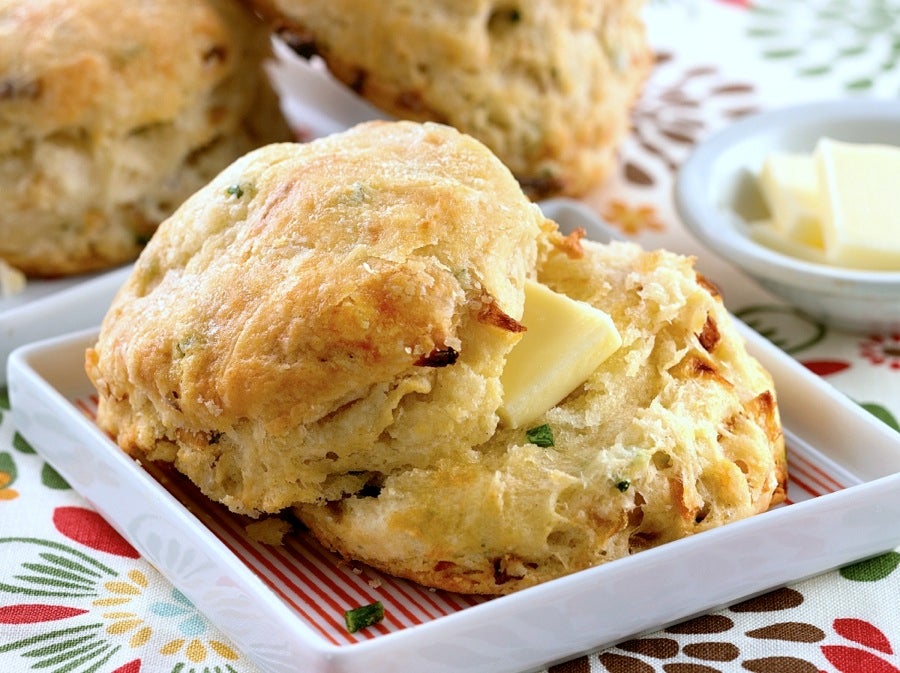 Recipe: Caramelized Onion Sourdough Biscuits
Reader rave: "These biscuits have become my husband's favorite treat. Ever. They were my first sourdough experiment and definitely won't be the last – but even if I never used the starter for anything else, I'd keep it around for these." carolynmbp – KAF Community
Baker's tip: Looking for something to do with that cup of starter you need to discard before feeding? Bake these tasty biscuits. They do just fine with unfed starter straight from the fridge – the starter you'd otherwise throw away.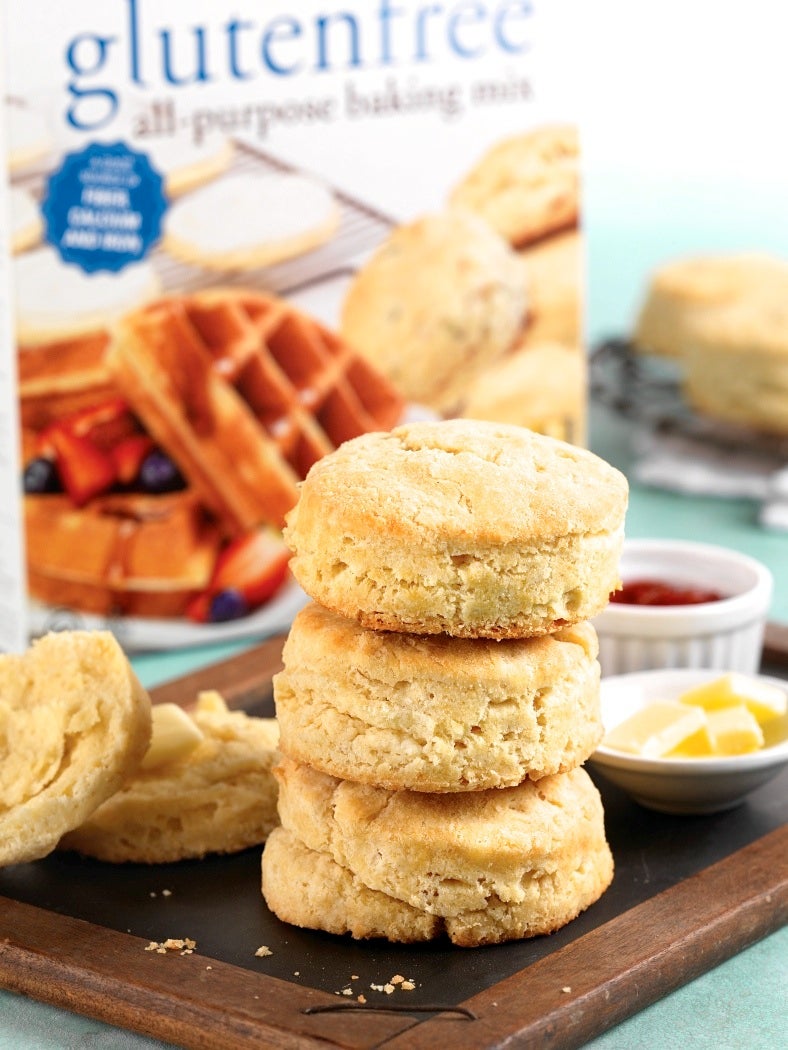 Recipe: Gluten-Free Biscuits made with Baking Mix
Reader rave: "Now that is what I call a biscuit. These are the best gluten free biscuits I have ever made... These will go on a regular rotation in my house. Thank you much for a great recipe." Paula G. – Hixson, TN
Baker's tip: Let the biscuits rest for 10 minutes before baking. Gluten-free biscuits need this rest to allow the starches to finish setting up, and so their outsides will get crisp.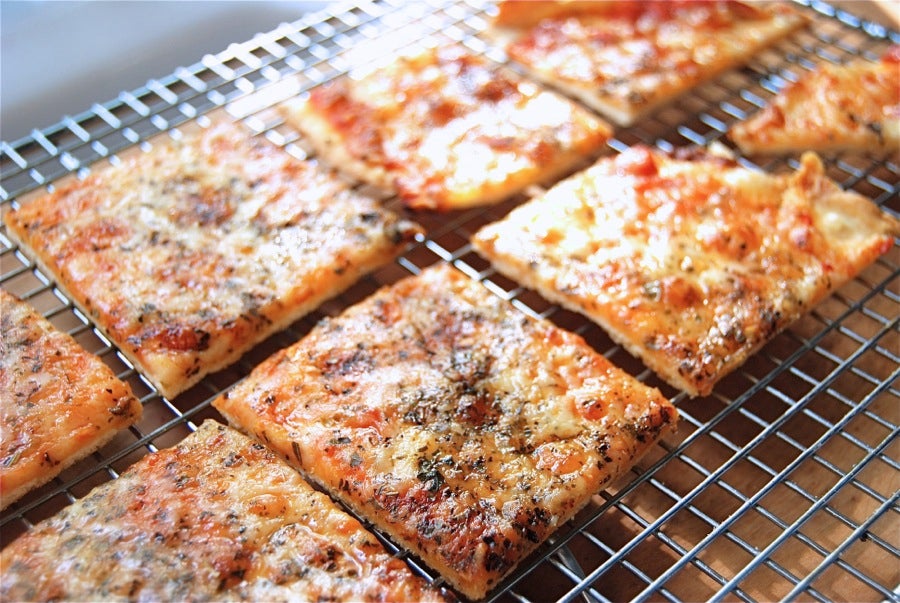 Recipe: St. Louis-Style Pizza
Blog post: Thinking Outside the (Takeout) Box
Reader rave: "Ummmmmmm, just removed from the oven and rapidly devoured. My teenage son wants a copy of this recipe for his own files. The crust was just a bit soft from baking on the parchment, but so very delish!! It is now in the regular recipe rotation. FYI made just enough for 2 ravenous teens – I counted myself lucky getting 2 squares." dnrmom – KAF Community
Baker's tip: Don't expect standard pizza crust here. The biscuit-type dough makes a very particular type of crust popularized by Imo's, a "mom and pop" business with over 90 stores in and around St. Louis. Native St. Louisans usually snack on this pizza, rather than serve it as a main course.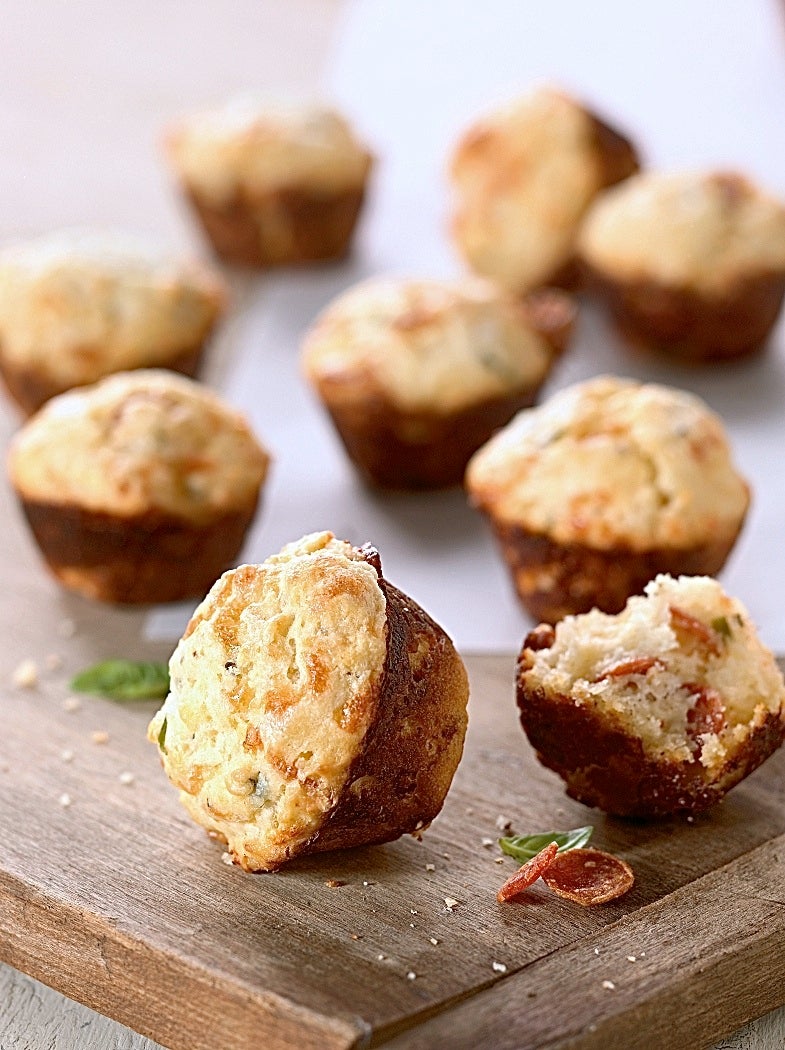 Recipe: Cheesy Pepperoni Bites
Reader rave: "Made these for a football party my husband was going to and they were a BIG hit! I saved one for myself and was sorry not to have been more greedy." auntiecaroline62 – KAF Community
Baker's tip: Make now, bake later: these treats are a great candidate for the freezer. Simply make biscuit dough, and scoop rounds onto a baking sheet. Freeze, then transfer to a plastic bag for storage. When you're ready to bake, remove the biscuits from the freezer, place them on a pan, brush with cream, and bake as directed. They'll take maybe 5 minutes longer, since they're frozen.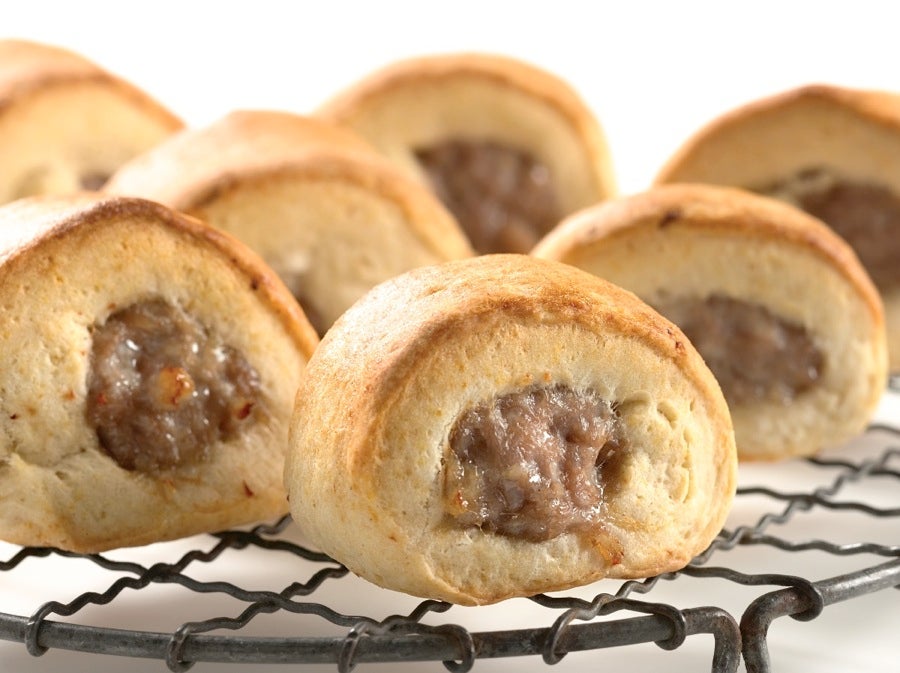 Recipe: Biscuit Sausage Rolls
Reader rave: "Super simple and yummy... A super game day snack!" Karen – Front Royal, VA
Baker's tip: From Karen, above – "If you like to add cheese, try adding about a half cup of grated cheddar to your biscuit dough before you add the cream. This will add the cheese flavor, but won't drip out like it will from the center. Also, mix a little bit of ranch dressing into your sausage."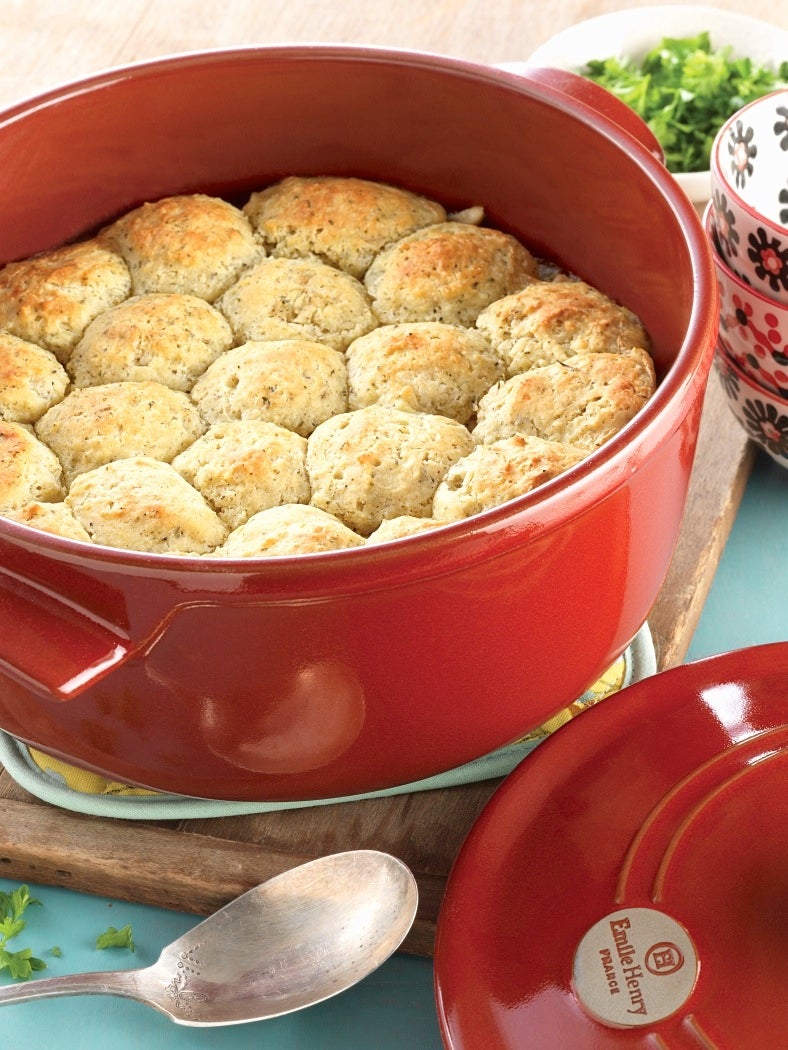 Recipe: Turkey and Dumplings
Reader rave: "My family loved this recipe... I'd only made dumplings before using a national brand baking mix and these made with KAF were far superior. Light and fluffy." kmtwriter – KAF Community
Baker's tip: Chicken easily steps in for turkey in this recipe. In a hurry? Purchase a rotisserie chicken, canned chicken broth, and a bag of frozen mixed vegetables at the supermarket – instant filling!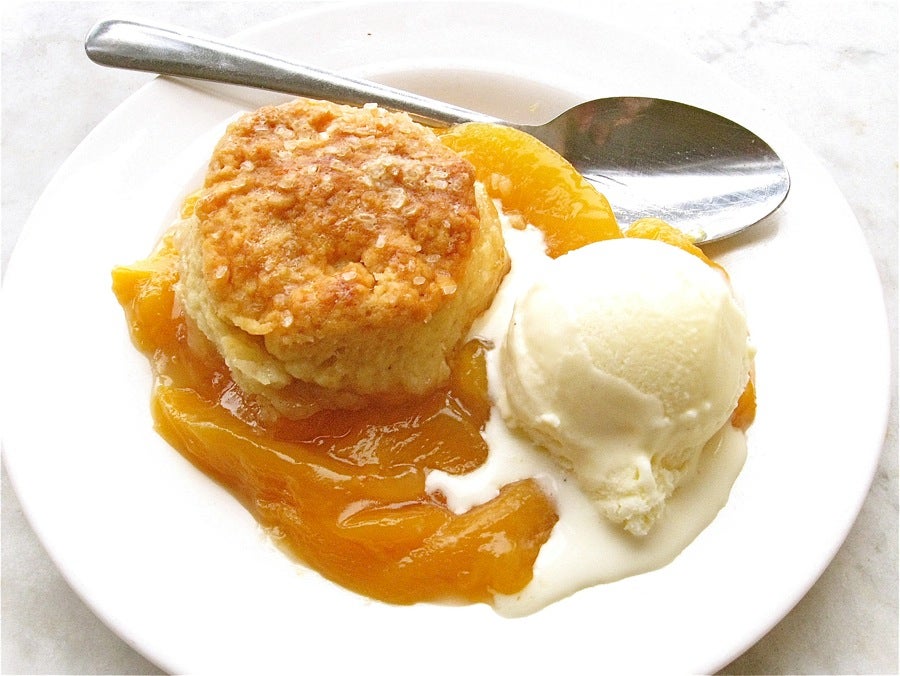 Recipe: Classic Peach Cobbler
Blog post: Fire and Ice
Reader rave: "Oh my good golly gosh, this cobbler is delicious... Nothing is quite so satisfying as the juxtaposition between the sweet, soft, slippery peach slices and the flaky, creamy biscuits on top. Wonderful!" Samantha R. – KAF Community
Baker's tip: Don't feel you have to stash this recipe away once peach season is over. While fresh peaches are always delicious, thawed/frozen (and even canned) are a worthy substitute.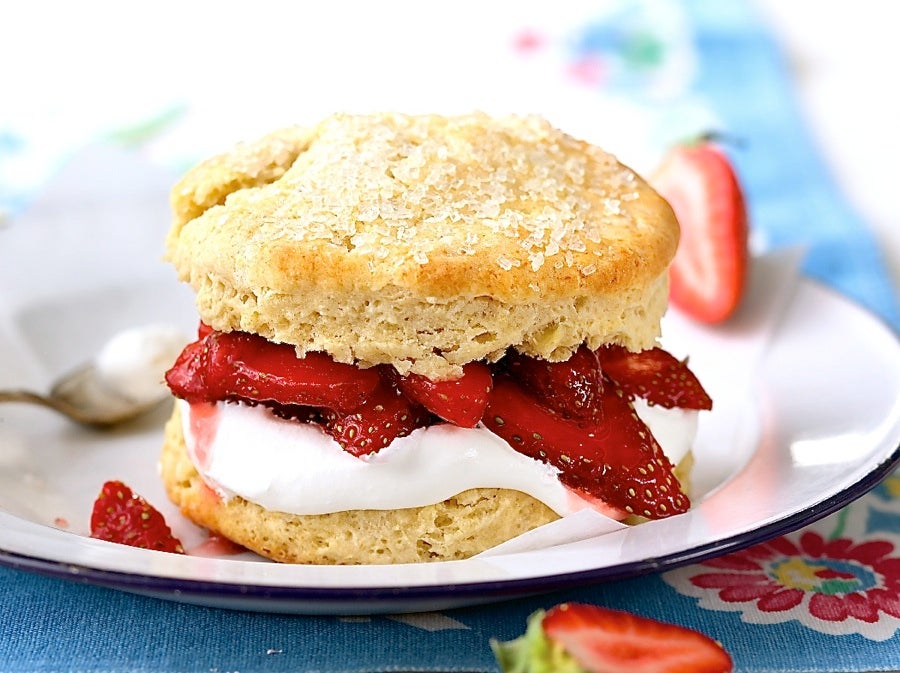 Recipe: Strawberry Shortcake
Reader rave: "I just love how these turned out! My new go to for shortcake, quick, easy and very, very tasty. Light on the inside, flaky crisp on the outside, my new favorite shortcake recipe!" cherbear711 – KAF Community
Baker's tip: Just-sliced fresh strawberries won't produce juice. For juicy shortcake filling, mash one-quarter of the berries, then mix with the remaining sliced berries. Stir the berries together with sugar and lemon juice, and let rest for 1 hour.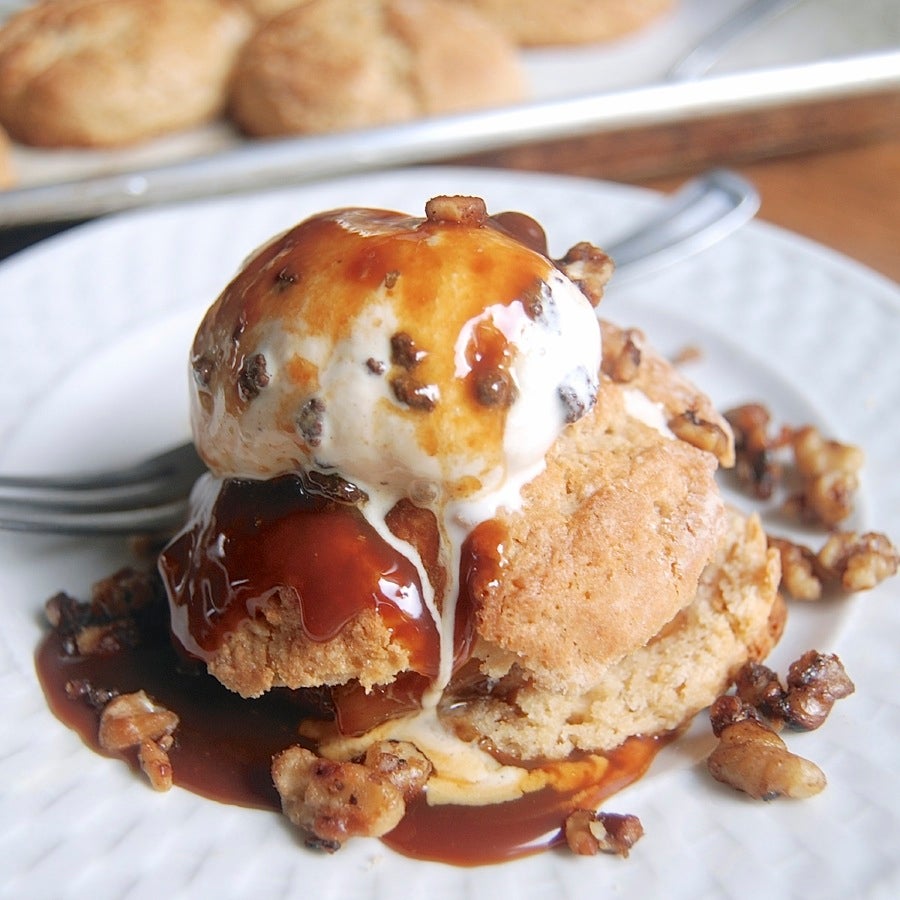 Recipe: Caramel Apple Biscuits
Blog post: Sweet Dreams
Reader rave: "Amazing recipe! The combination of flavors and textures made this dessert truly outstanding. Tender biscuits, crunchy spiced nuts, flavorful apples, and homemade caramel to top it off - delicious!" laurenb – KAF Community
Baker's tip: Any time you're making caramel sauce, watch it carefully as it boils. Caramel can go from just right to burned/bitter in less than a minute's time. If it's mahogany brown, it's too dark; err on the side of too light, rather than too dark.
So, are you ready for your own delicious "biscuit bakeover"? Start with our Never-Fail Biscuits, and you're halfway there!