In January, two King Arthur Flour bakers, Jeffrey Hamelman and Kelsey Fairfield, crossed the country to spend a week baking in the Bread Lab at Washington State University Mount Vernon. The Bread Lab is designed for testing and developing products and techniques for the craft baker.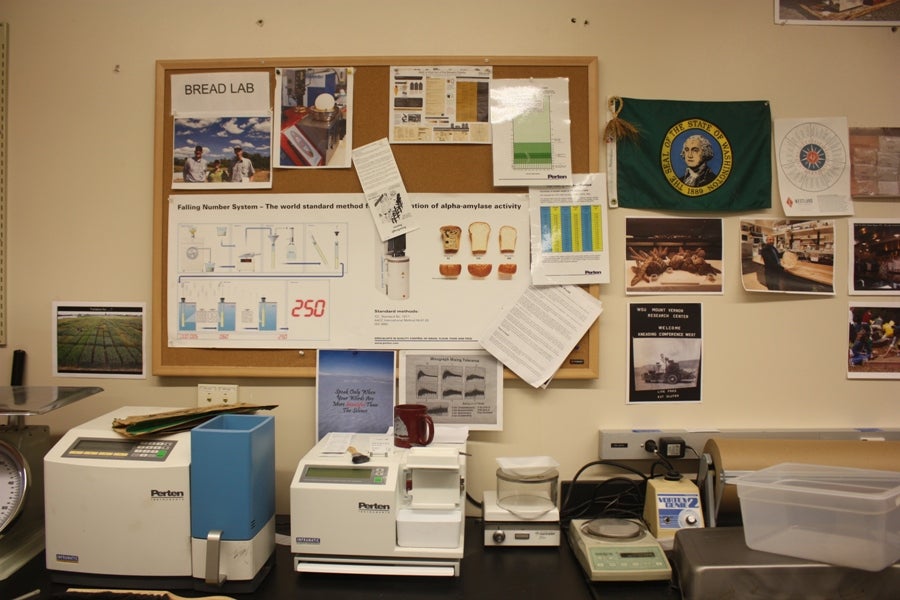 WSU Mount Vernon is run by the College of Agriculture. The Bread Lab functions within the plant breeding & grains program, and is a place for bakers to interact with other bakers, scientists, farmers, and millers.
The lab provides immediate access to technical flour and dough testing equipment, such as the farinograph, alveograph, and falling number machine.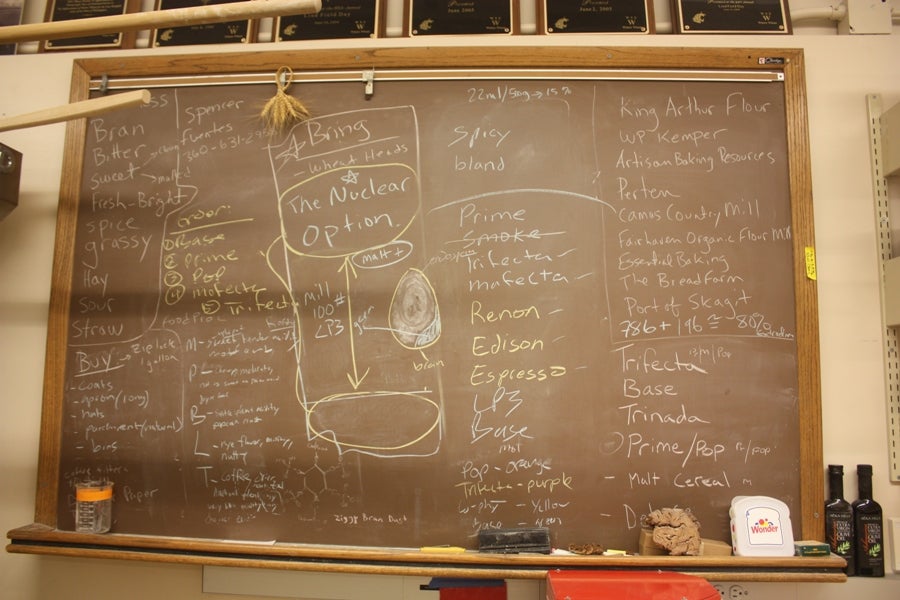 While most wheat grown in the United States is bred for high yield and protein content, the bread lab is a great place to experiment with regional wheat varieties that favor other qualities, such as unique flavor.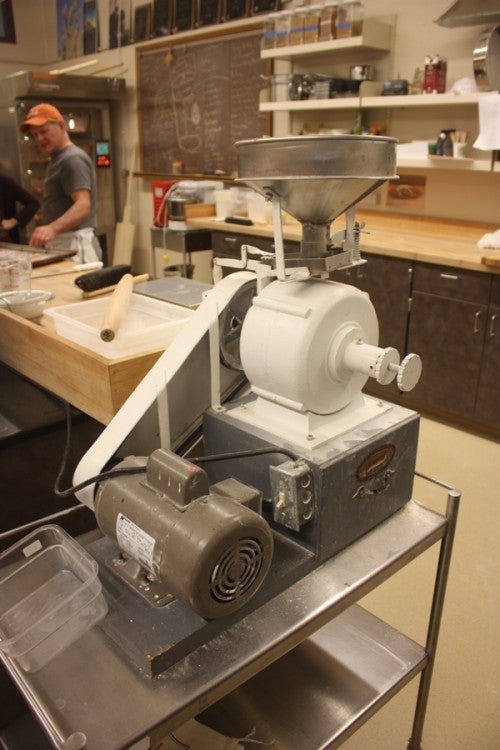 Jeffrey and Kelsey developed and executed a variety of baking tests to experiment with milling variations, wheat varieties, aged vs. fresh flour, and local wheat versatility.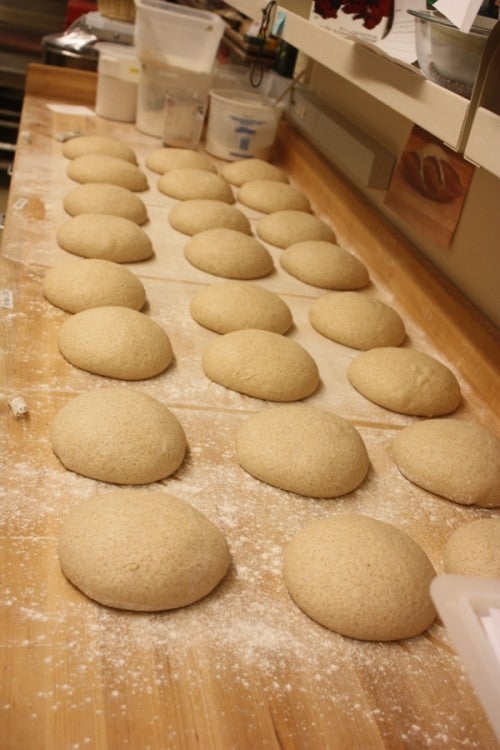 The resulting breads were evaluated on dough strength, crumb structure, color, flavor, and volume.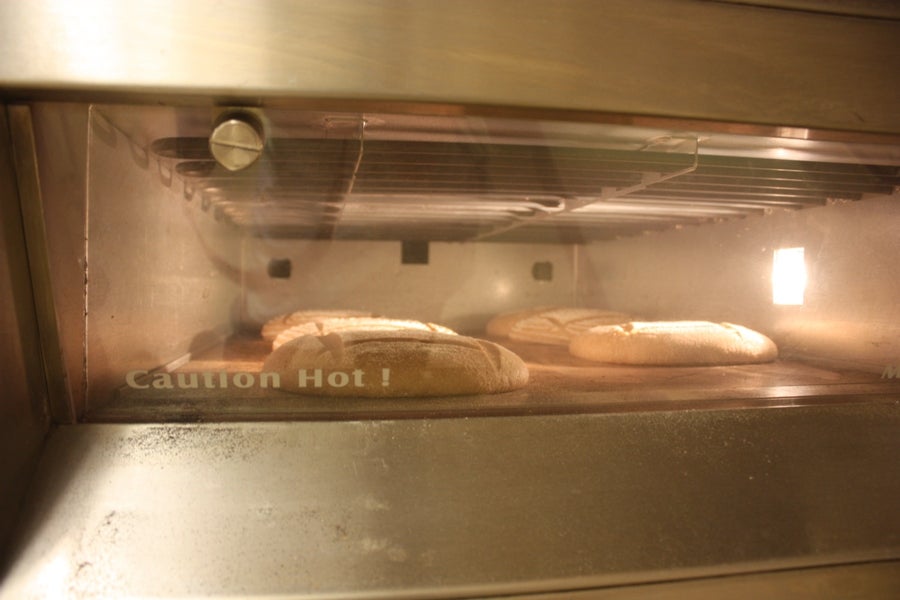 The lab is equipped with professional baking mixers and ovens, which allow bakers to perform scientifically controlled tests without interfering with their own bakery's day-to-day production.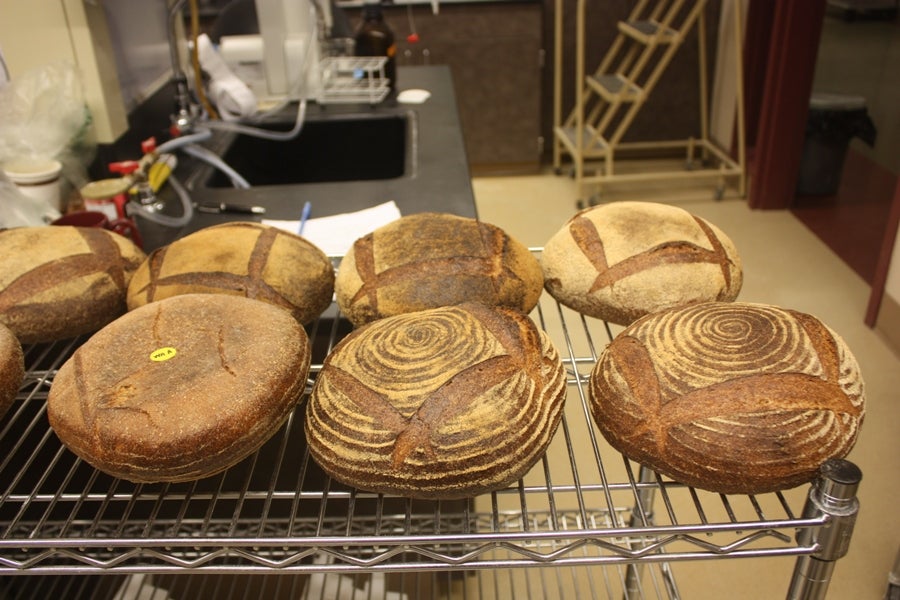 Twelve evaluators contributed feedback in taste tests. While this wasn't a competition, the King Arthur Flour bakers were proud to find their Vermont-grown wheat was well received!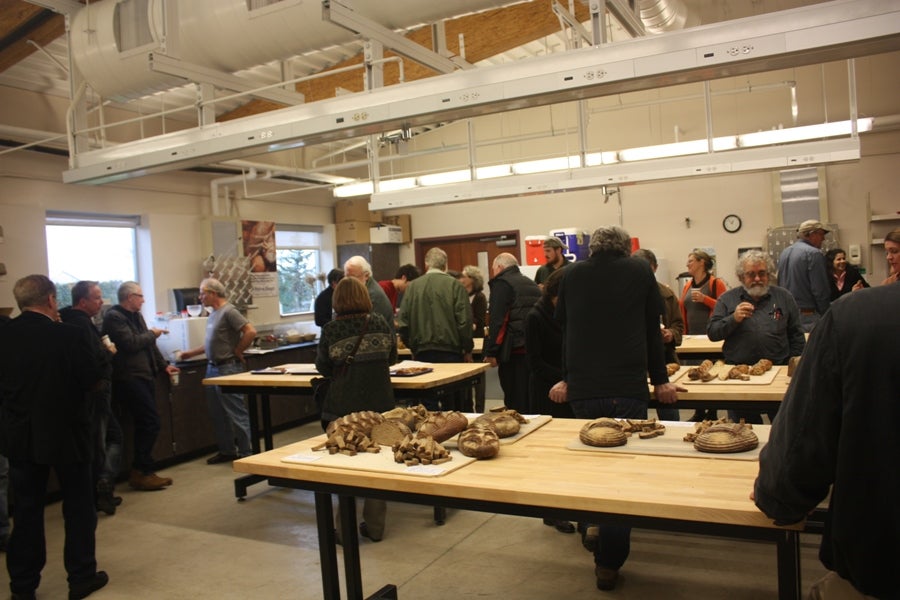 The week-long visit was capped off by an open house at the Lab. Members of the community gathered to sample the results of the various tests, as well as experience what's happening in nearby fields.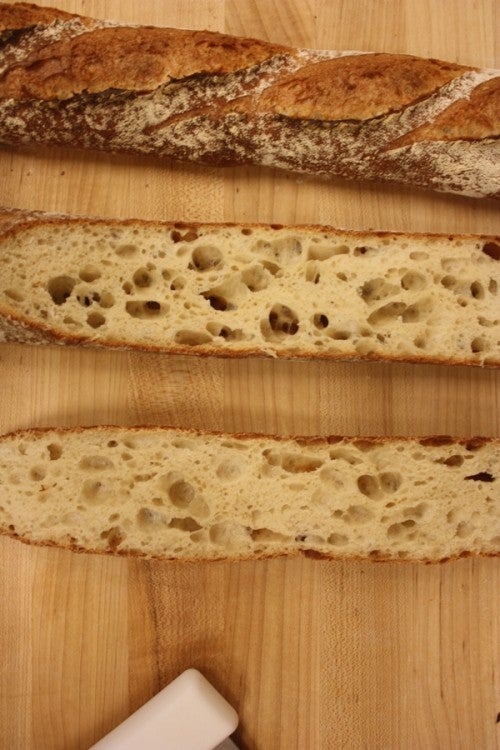 So what does all of this mean for me, the home baker and consumer of baked goods?
Perhaps the opportunity to experience a wider variety of grain, grown locally and regionally. And to appreciate the diversity of wheat, which is a staple in so many our our pantries.
For more on our work with The Bread Lab, see our post Rediscovering local wheat. 
Jump to Comments