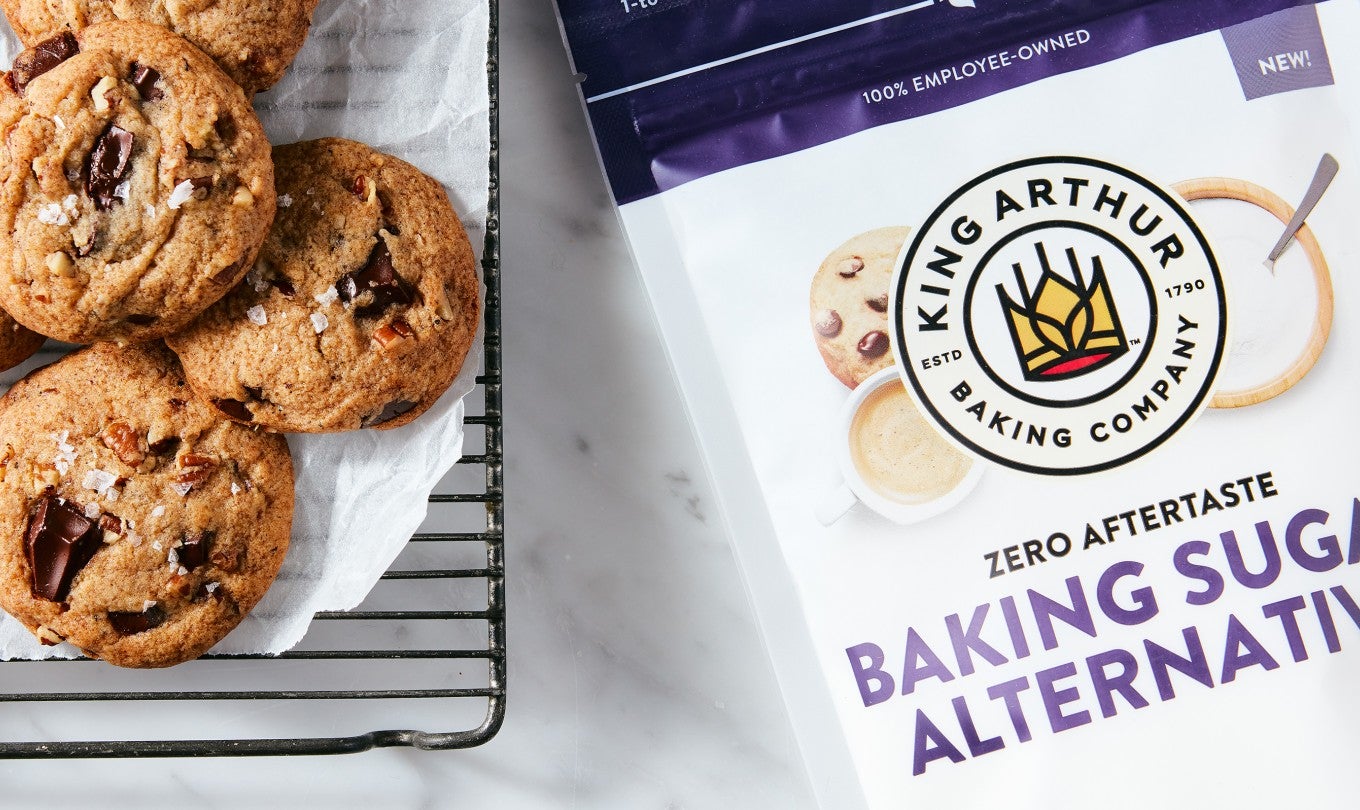 Special Series
Sugar Swap
See why so many bakers are making the switch.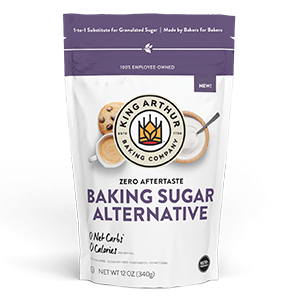 Baking Sugar Alternative is made by bakers, for bakers.
In low-carb baking, flavor doesn't always come out on top – until now. It was our mission to create a sugar alternative that acts, looks, and tastes like real sugar. Our 1-to-1 Baking Sugar Alternative lets you enjoy your favorite recipes easily, whether you're lowering your calories or watching your sugar intake. Simply substitute for granulated sugar and start enjoying your favorite treats!
See why so many bakers are making the Sugar Swap. 
• Zero calories
• Zero carbs
• Zero aftertaste
• Substitute 1-to-1 with granulated sugar in your favorite recipes
Video
Take the Sugar Swap challenge
customer stories
Why bakers are making the switch
Here at King Arthur, we're use to getting a lot of positive feedback from consumers about our products. But since debuting our Baking Sugar Alternative last year, we've been especially blown away by the love for this new sugar substitute.
TRIED & TRUE
Test Kitchen Tips
Recipe Colleciton
Baking Sugar Alternative Recipes
You can use Baking Sugar Alternative in your favorite baked goods, but we're also thrilled to share brand new recipes created specifically for this sugar substitute. All designed to be keto-friendly, these treats are the place to go if you're looking for a low-carb indulgence.