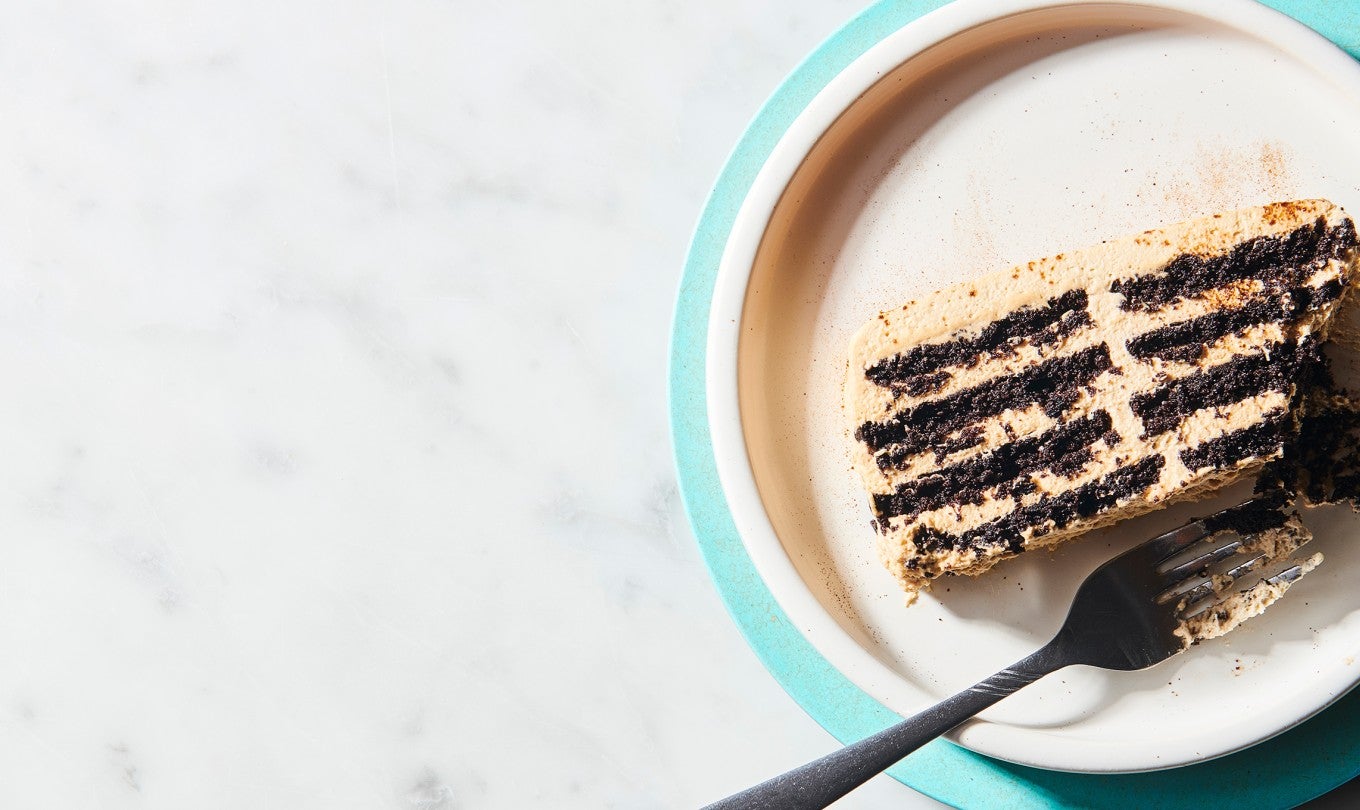 Iced Coffee Icebox Cake

Unlike the classic icebox cake, this version gets a jolt of caffeine — and some welcome sophistication — from the addition of espresso powder in the cream filling. While you could use store-bought chocolate wafers to make this cake, we're making a very strong case for baking your own from scratch. Why? First, you can cut the cookies into squares, which means they'll fit neatly into your pan for even layers. And, even more importantly, they taste great, with a deeply rich chocolate flavor (thanks, black cocoa), plus a generous dose of espresso to hit the coffee theme home. 
The Iced Coffee Icebox Cake was one of our Bake of the Week recipes for July 2022.