The splattered, creased pages of a well-used cookbook are a beautiful thing. Those pages bear the marks of time spent in the kitchen, new recipes attempted, classic favorites revisited, and ultimately, homemade food that has been lovingly prepared and generously shared.
For almost two decades, home bakers like you have been baking from (and probably marking up) our King Arthur Flour Baker's Companion, a comprehensive ode to baking brimming with over 450 recipes. Originally published in 2003, this cookbook was written to be the foundation of every home baker's library, something you can turn to again and again throughout the years.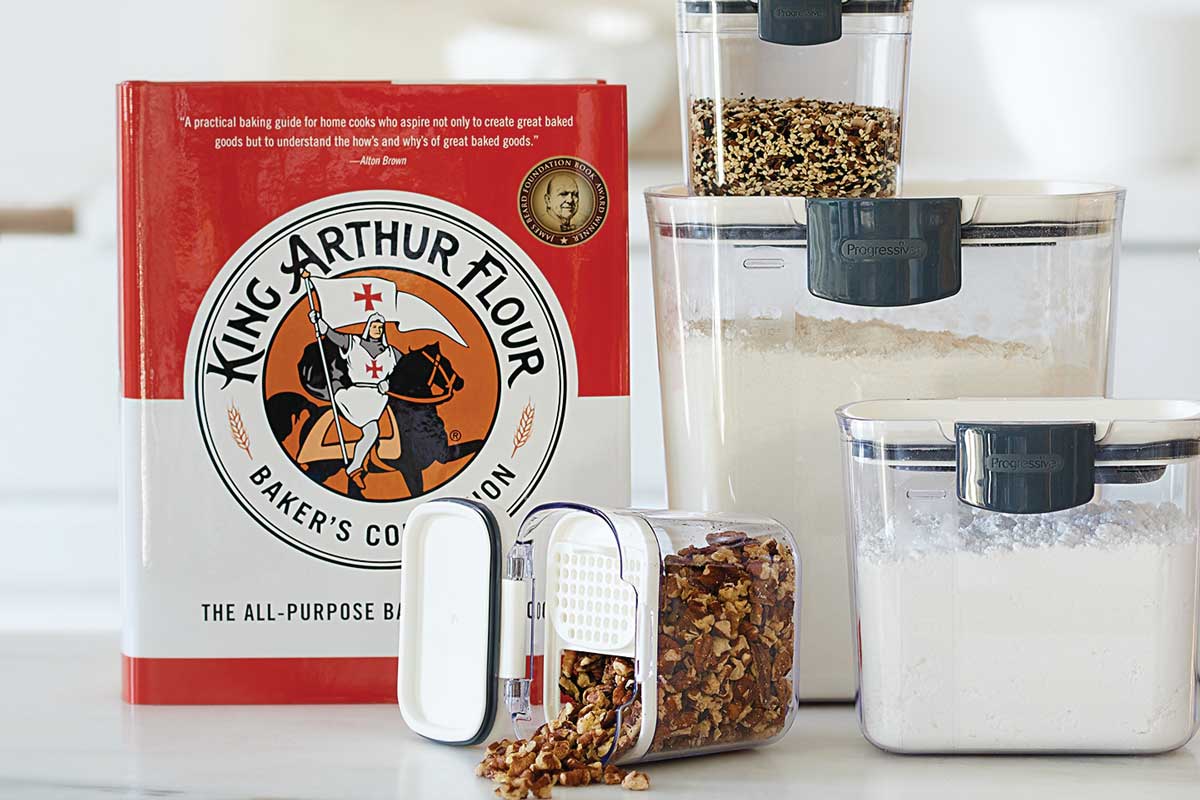 Now, we're debuting a new edition of that classic cookbook, The King Arthur Baking Company's All-Purpose Baker's Companion. A revised version of the original, it retains the same rigorously tested recipes and authoritative advice, simply updated for today's kitchen.
The first Baker's Companion is a classic; it even won Best Cookbook at the 2004 James Beard Awards (!). So why did we update it? Aren't you not supposed to mess with a good thing?
It hasn't been a journey undertaken lightly. And the reason we're publishing this new edition is the same reason we wrote the original book in the first place: to be the best resource possible to help you bake better.
The story of the Baker's Companion
Let's go back to the very beginning. In 2000, the bakers at King Arthur gathered to distill decades (maybe even centuries) worth of recipes and knowledge into a single cookbook to help our customers bake at home. The mission of the book came in part from Brinna Sands, the longtime owner of King Arthur along with her husband Frank. Brinna believed everything should be an opportunity to learn. To that end, this cookbook wouldn't just be a collection of recipes — it would be an educational resource that taught readers both the how and the why of baking.
That mission was reflected in the book's name, as our bakers wanted to be your friend in the kitchen. Longtime King Arthur baker PJ Hamel (who came up with the name) notes the root of "companion" means "with bread," which felt particularly fitting.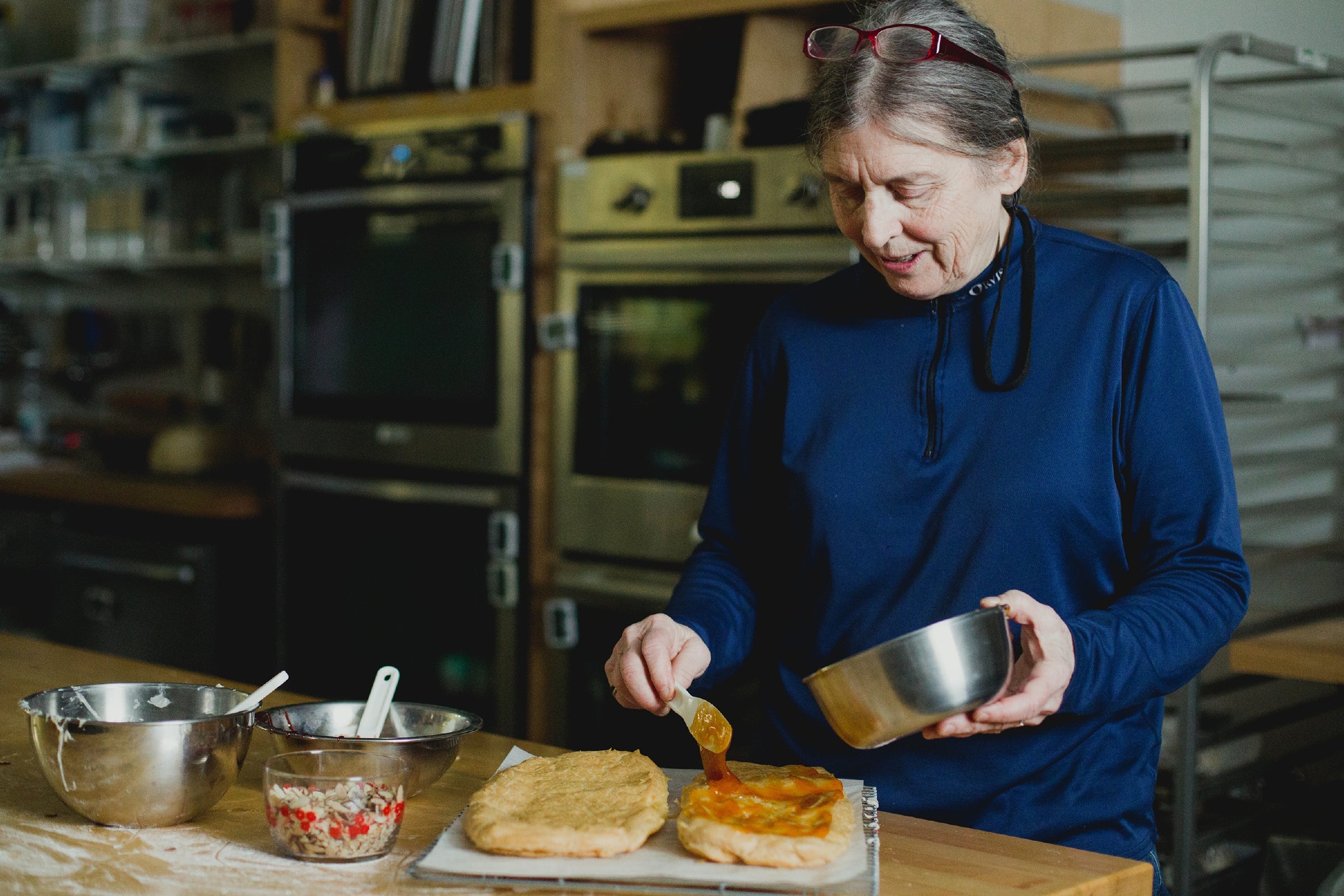 For over a year, hundreds of recipes were gathered, sorted, tested, tested, and tested again. These recipes came from King Arthur newsletters, employees, customers, old family favorites, and more. Accompanying them were detailed instructions, educational sidebars, lengthy ingredient guides, and illustrations of techniques — all designed to share our knowledge of baking. As PJ wrote in the introduction to the original edition:
"What if you never learned how to bake? Or you learned, but haven't been totally satisfied with the results? … That's where The King Arthur Flour Baker's Companion comes in."
After its publication in 2003, the Baker's Companion went on to become a celebrated baking guide. It also led the way for King Arthur to be an educational resource in everything we do, going beyond recipes to offer advice, knowledge, and inspiration on our blog, in our videos, and of course, additional cookbooks.
Why we decided to update our flagship cookbook
The great thing about cookbooks is that they don't change: favorite recipes can always be exactly recreated. The problem, though, is that baking does change. New language is introduced, outdated ingredients fall to the wayside, measurements are tweaked, etc. Our online recipes are constantly being updated to better suit bakers' evolving circumstances. But our cookbook's recipes? They stayed firmly rooted in 2003.
Eventually, we realized that to be the most reliable baking resource, we'd have to make some updates to the Baker's Companion. Not a lot, mind you! Most recipes are just as foolproof today as they were the day they were printed. But some needed refreshing to fit into a modern kitchen.
In other cases, we updated the original book's language, which had become dated. And as a growing company of passionate bakers, we've expanded our resources and our expertise over the years, so we wanted our voice to reflect that.
Making a classic book modern 
So our fearless bakers dove back in. PJ returned for the new version. Susan Reid, another longtime King Arthur baker who worked on the first edition, jumped in to help out. And this time, we also had editor Posie Brien, who steered the whole updating project, as well as content strategist Chris McLeod to pitch in.
They painstakingly cross-referenced each and every recipe to see if there were changes that should be in the new book. Headnotes were reviewed and revised. Ingredients guides were updated to include more options today's bakers turn to, like gluten-free ingredients. Specialty tools no longer used in home kitchens were gently nudged aside in favor of utensils that would be more evergreen.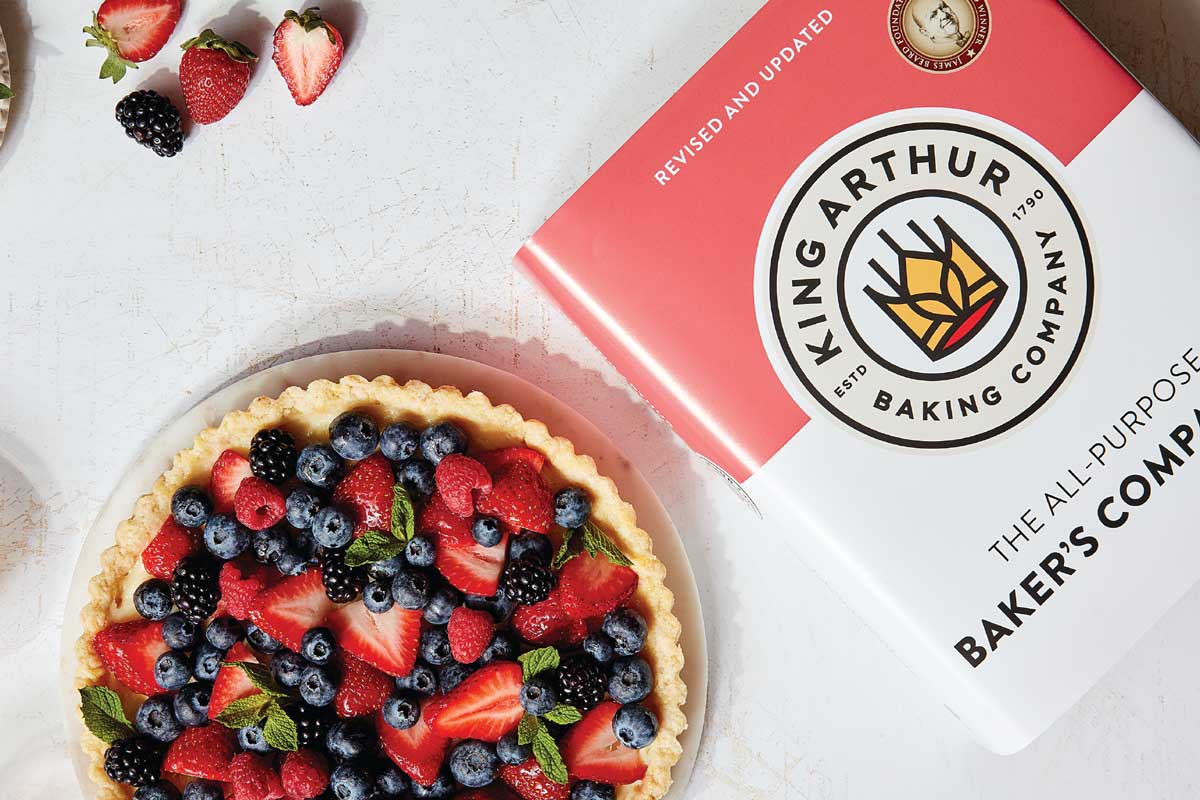 As PJ says, "We put our heart and souls into this book." The result is a cookbook that retains almost all of the same beloved recipes from the original (with an extra guarantee of success), plus some new favorite recipes as well. It's not only suited to today's kitchen, but also home kitchens for many more decades to come — designed to be a lasting resource in your baking adventures.
We hope you'll dog-ear your favorite recipes and write notes in the margins and speckle the pages with batter as you bake from it over and over again.
The new King Arthur All-Purpose Baker's Companion is available on our website. Order your own copy, and consider gifting one to a baker in your life who could use a companion in the kitchen! 
Cover photo by Kristin Teig
Jump to Comments