Here at King Arthur Baking Company, it's pretty clear we like to make things with our hands. Whether we're shaping a loaf of bread or rolling out pie crust, you can often find us crafting something handmade to share with others. 
Recently, though, a group of our employee-owners used these skills in a different way to respond to the hardships of social distancing. Instead of flour and butter, they turned to fabric and thread to create a King Arthur COVID-19 Quilt, made up of squares contributed from people across the company. The resulting quilt is a symbol binding us all together in a challenging time, even if we're forced to stay far apart. 
"If you look closely, you can see the story of who we are, based on those individual squares," says Robin Beane, a member of the Quality Control team. A quilter and sewer herself, she spearheaded the quilt, inviting employee-owners to contribute to an emblem of King Arthur unity during a difficult time. They sent their own small squares to Robin, who sewed them together to create one collaborative piece of art. "It was like Christmas every time one of the squares showed up for me," she shares. 
In all, 16 employee-owners created squares, each personal and distinct. Digital Engagement Team member Annabelle Nicholson contributed a square inspired by the recent growth of her team, depicting "the four states our team members, new and old, live in (New Hampshire, Vermont, Arizona, and Washington), and in the middle is how we sign off all of our answers to customers: @KAF (now simply @KA!)."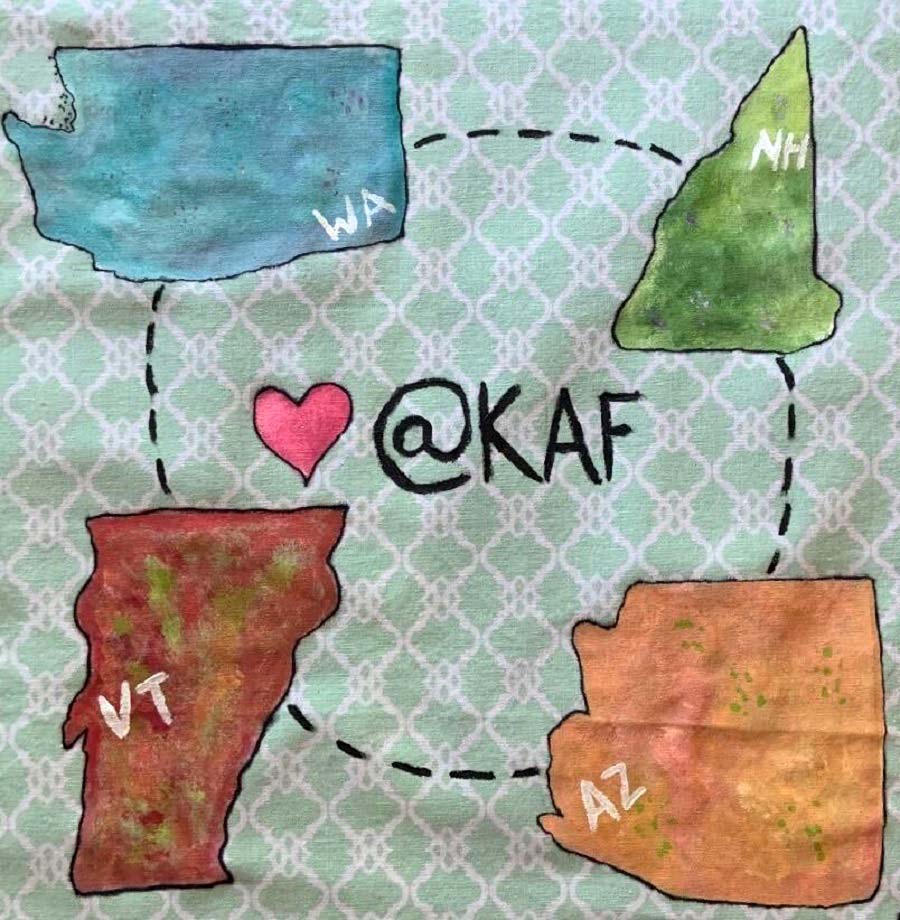 Meanwhile, "my square was about King Arthur volunteering," shares Admin Finance team member Jackie Sherwin. "I sacrificed one of my volunteer shirts to cut out and use the logo from it as part of my square. I also included hearts to indicate our love of giving to others."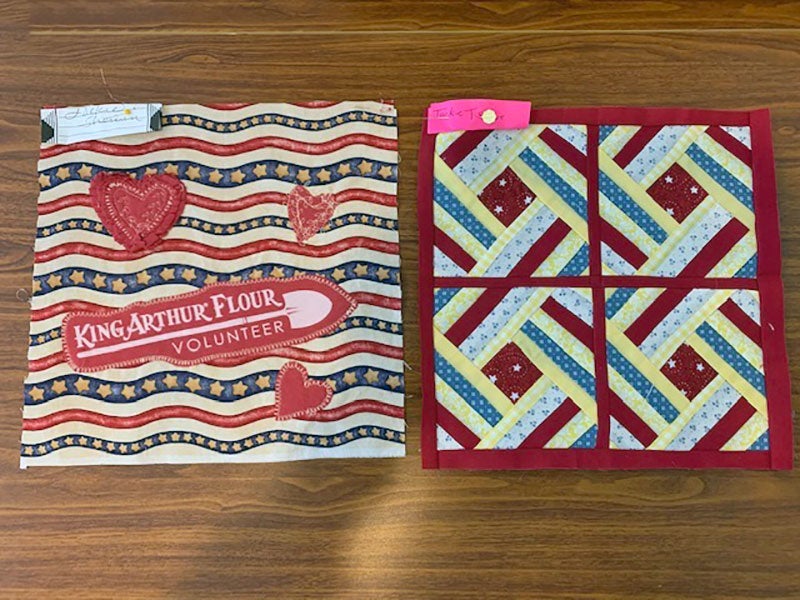 For many, collaborating on the shared project was a helpful way to connect with people during an isolating time. "Working from home was a completely foreign idea to me, and I was feeling a little isolated from the work-life that I had grown to love in the test kitchen," says Recipe Tester Molly Marzalek-Kelly.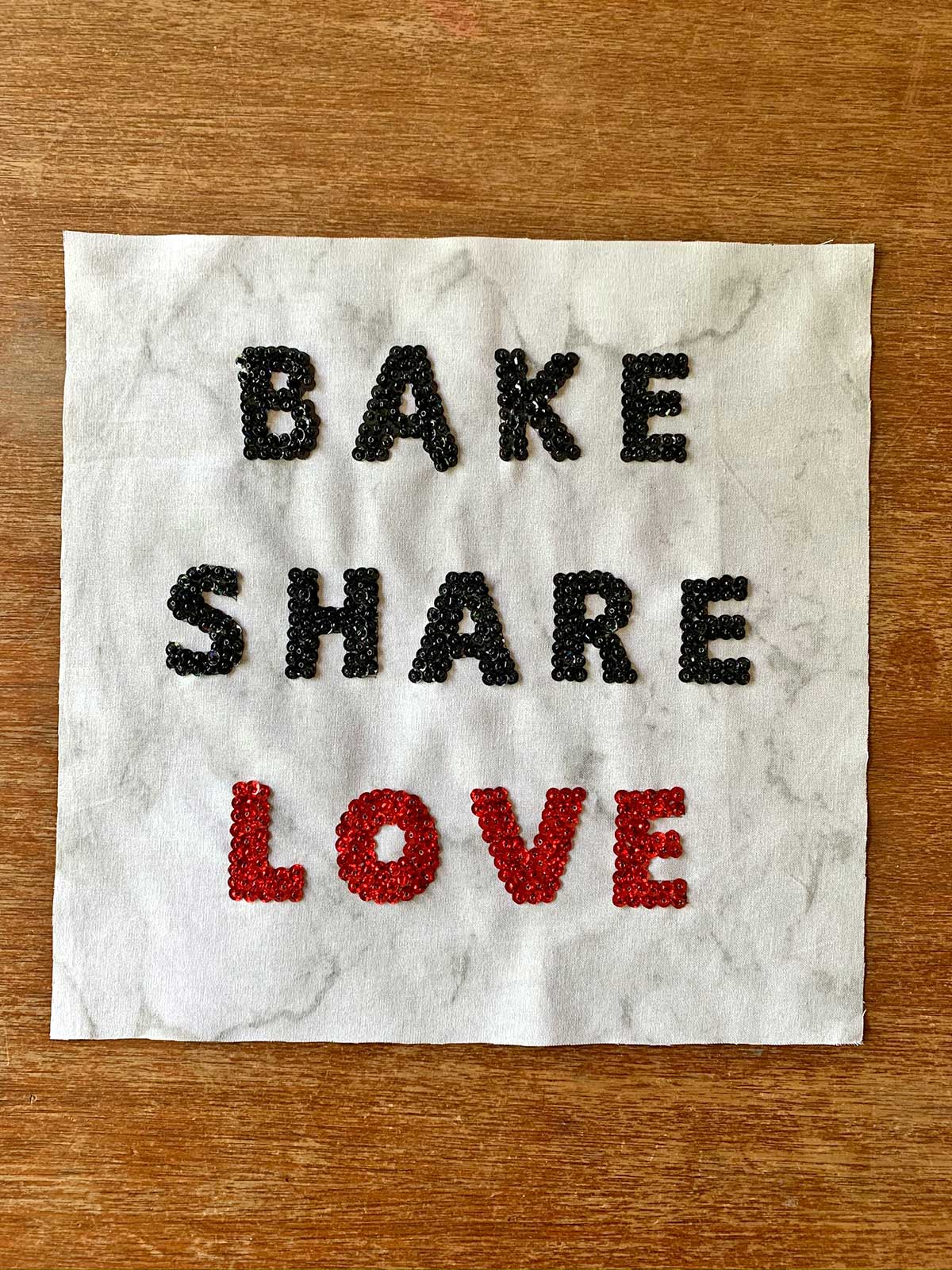 Jennifer Rein, a supervisor at the Baking School, adds, "To have a creative project, when everything else in the world was scary, was really therapeutic." For Jennifer, the project was especially exciting. "This is my first quilt square. I've sewn costumes and the like before, but never something in this vein. It was a happy mini-accomplishment!"
With so much hardship during this difficult time, it's easy to dismiss a simple quilt as merely an arts and crafts project. But in the end, Molly points out, "It's really so much more than that. I look at it as a symbol, knowing that while we all may be far apart physically, no one is alone while we all try and navigate through the pandemic as best we can."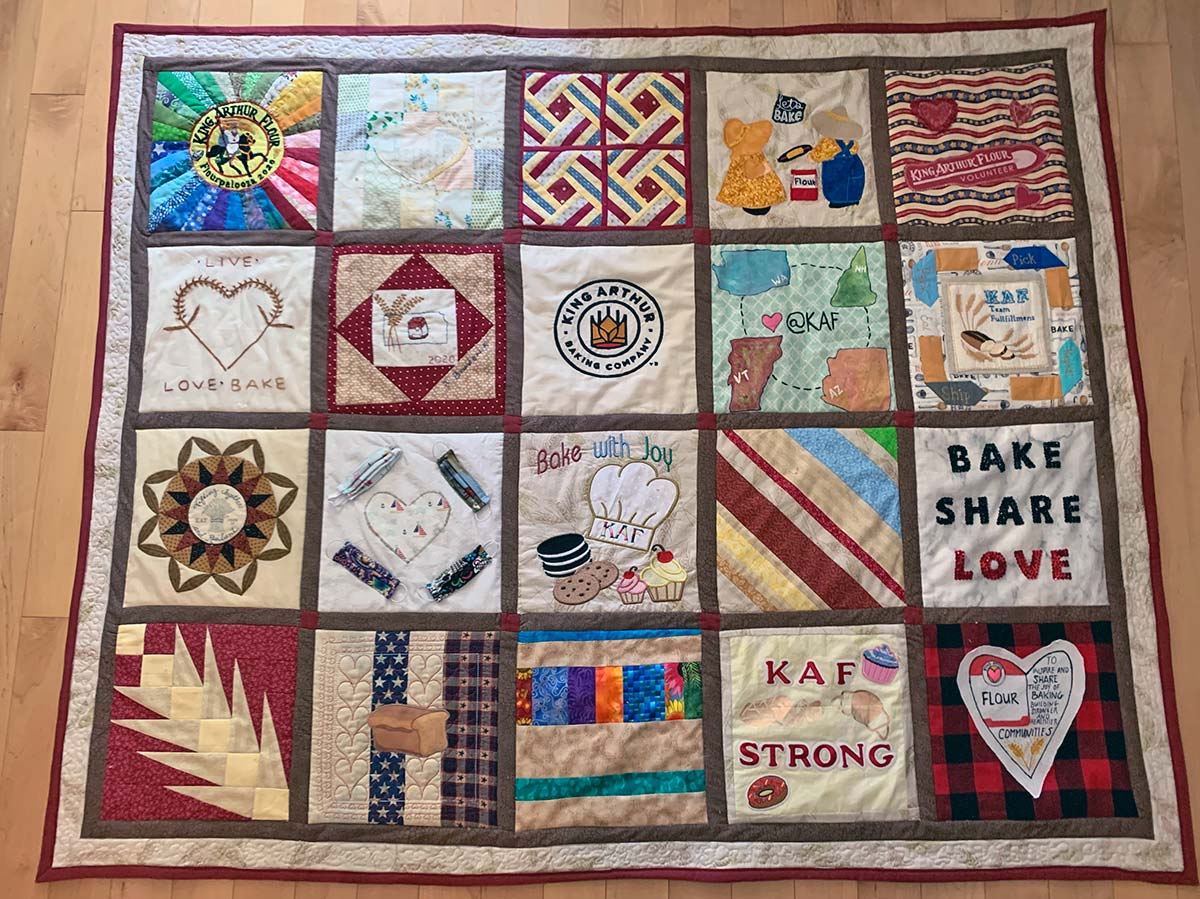 For Robin, who brought so many employee-owners together, the quilt is a legacy for the future members of King Arthur Baking Company, embodying our strength in teamwork and our determination to be our best for each other, our customers, and our community. 
And more simply, it's a welcome bright spot in a dark time. "Every time I look at it," Robin adds, "I just smile."
If you're looking for creative comfort as well, check out the recipes, videos, and resources in our Homebound Baking Guide, created to help nourish both body and soul. 
Jump to Comments