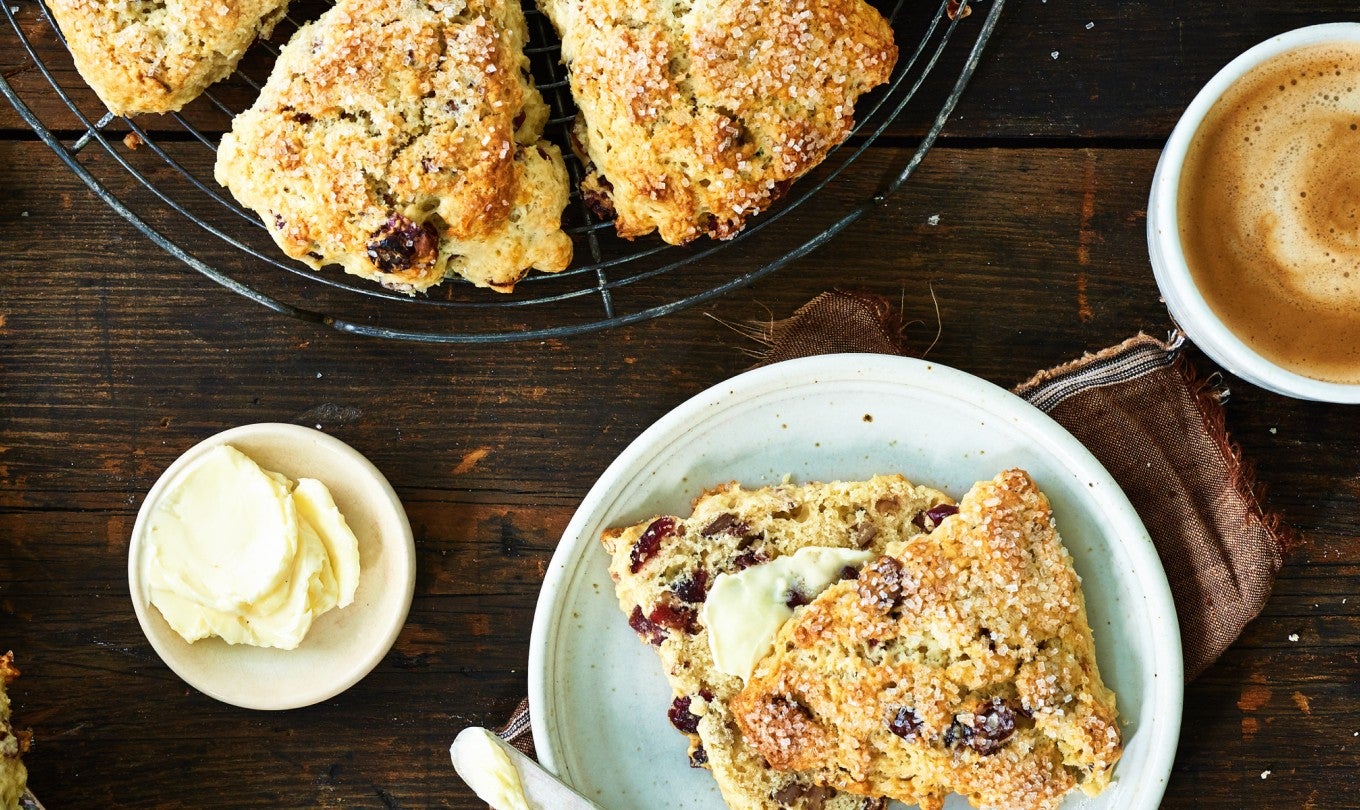 Homebound Baking
Finding comfort in your kitchen
Losing yourself in recipes can be just what you need to get through challenging times. As we all turn to our kitchens for relief, join us as we bake up some of our favorite things. King Arthur will be broadcasting regularly from the homes of our employee-owners, sharing recipes, offering tips, and answering your baking questions.
Whether you – like us – are baking with your kids, getting elbow-deep in dough over video chat with friends, or enjoying a moment of peace and quiet in the kitchen by yourself, you can count on these recipes. They'll nourish both body and soul.
Share your baking with us on Instagram by tagging @KingArthurBaking and using #KingArthurBaking!
In this guide...
---
Video Series
The Isolation Baking Show
The final episode: Pretzels and Pavlova
June 12
The Isolation Baking Show brings together superstar bakers Jeffrey Hamelman and Gesine Bullock-Prado! Jeffrey is one of the very few Certified Master Bakers in the United States, and Gesine is a pastry chef, baking instructor, and host of television shows on The Food Network and more! 
video series
Baking with Kids
Featured episode: Granola
May 20
Granola might be one of those perfect foods. It's easy to make. It's absolutely delicious. And it's fun to make with kids! Find more kid-friendly treats in our free recipe booklet.
video series
Martin Bakes at Home
Featured episode: Sourdough Focaccia
May 20
Sourdough Focaccia! Tender, pillowy—perfect plain or fun to top. Join Martin and Arlo as they prepare this classic and offer a dressed up "garden" version.