How to bake dairy-free
5 tips for success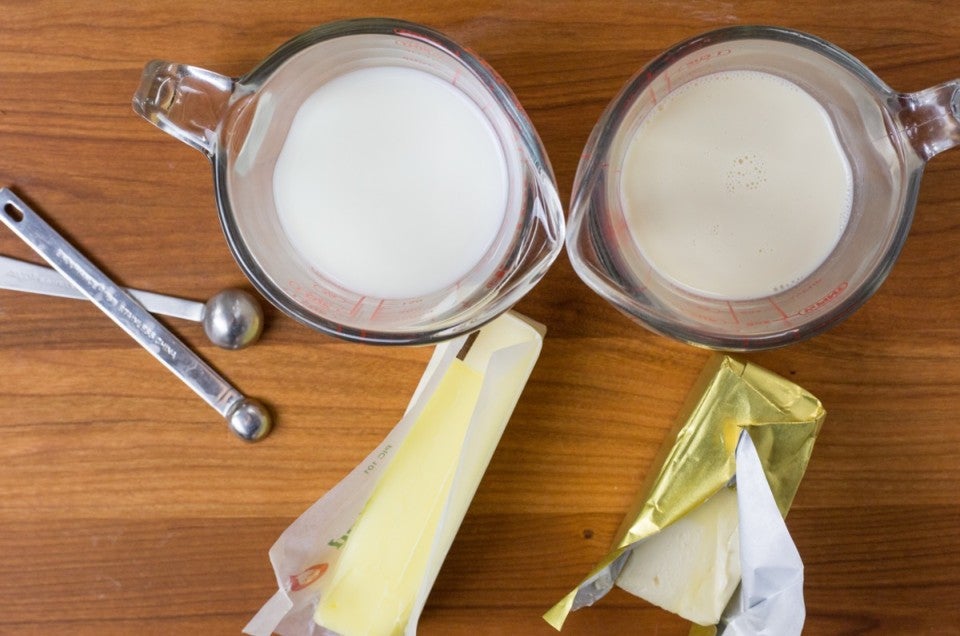 Do you ever wonder how to make your favorite recipes dairy-free? Let us show you the way by making some of our most well-loved baked goods without dairy. In this post we offer you a concise guide on how to bake dairy-free, from breakfast pastries to decadent desserts. Note: For the sake of this post, eggs are not considered dairy ingredients. If you're looking to bake without eggs, check out these vegan recipes.
The art of dairy-free baking can be distilled into five key tips. Use these pointers to guide your baking, and you'll soon be making desserts and dishes everyone can enjoy.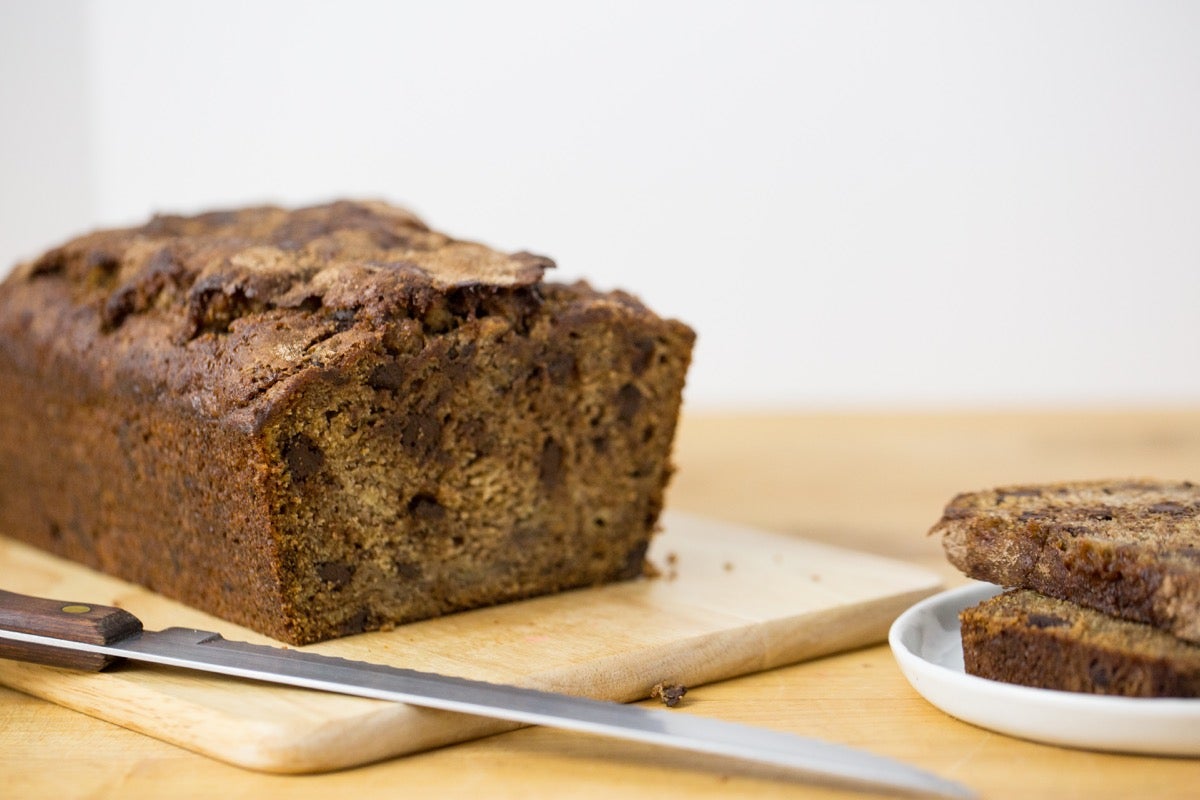 1. Start with recipes that are already dairy-free.
Some of our favorite recipes don't call for any dairy ingredients at all; we wager that's true of some of your favorites, too. From Almond Cloud Cookies to Angel Food Cake to Whole-Grain Banana Bread, there are many delicious choices that don't require any adjustments.
Choose your recipes wisely based on how much substituting you'd have to do. Remember that while there are some fantastic dairy-free alternatives available, the fewer adjustments you make to a recipe the more likely it is to turn out as expected.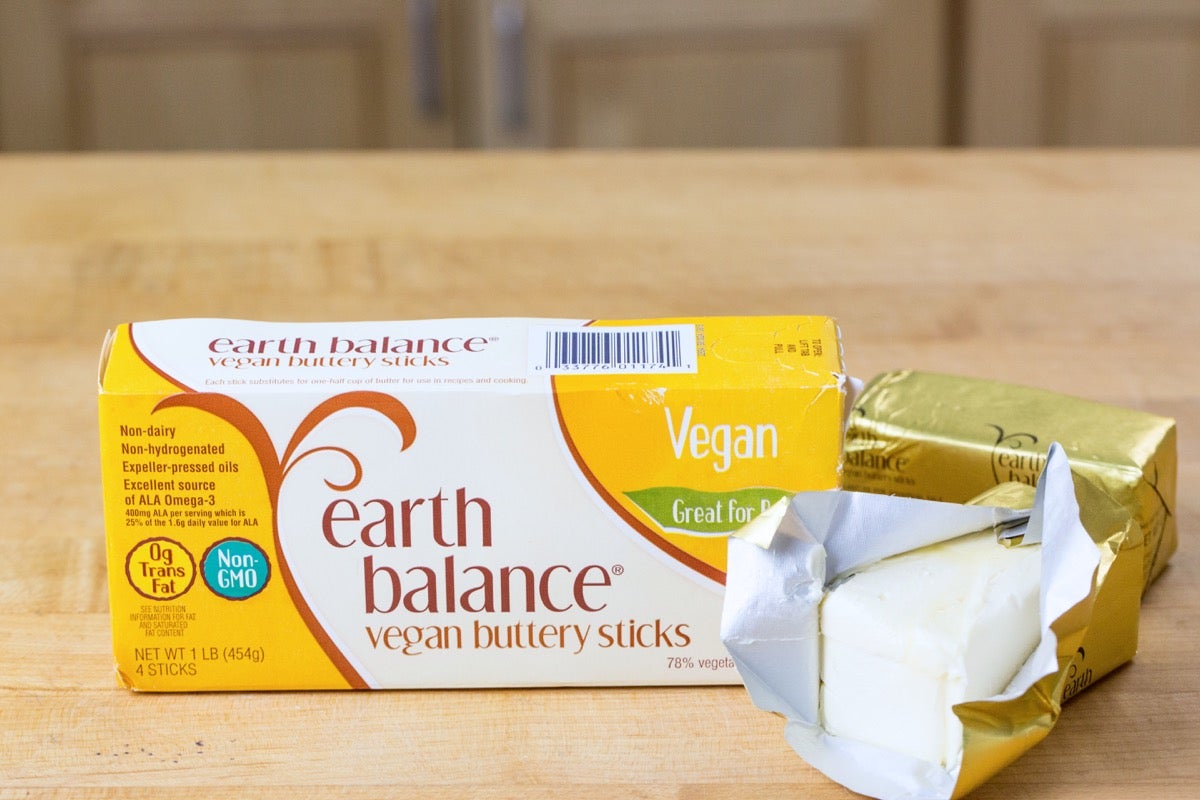 2. Substitute vegan butter 1:1 for regular butter
We love Earth Balance Vegan Buttery Sticks, but you can use whatever kind of vegan butter is available at your local grocery store. Most come unsalted because they're made for baking — but it's worth double-checking to be sure.
Vegan butter is almost indistinguishable from butter when used in most recipes. We tested and tested, and honestly, we couldn't find a recipe where we wouldn't recommend using vegan butter. We did, however, find some recipes that worked particularly well with this substitution.
Ideal for vegan butter:
Classic cookies and bars
Pie crust and fillings
Cakes
Pastries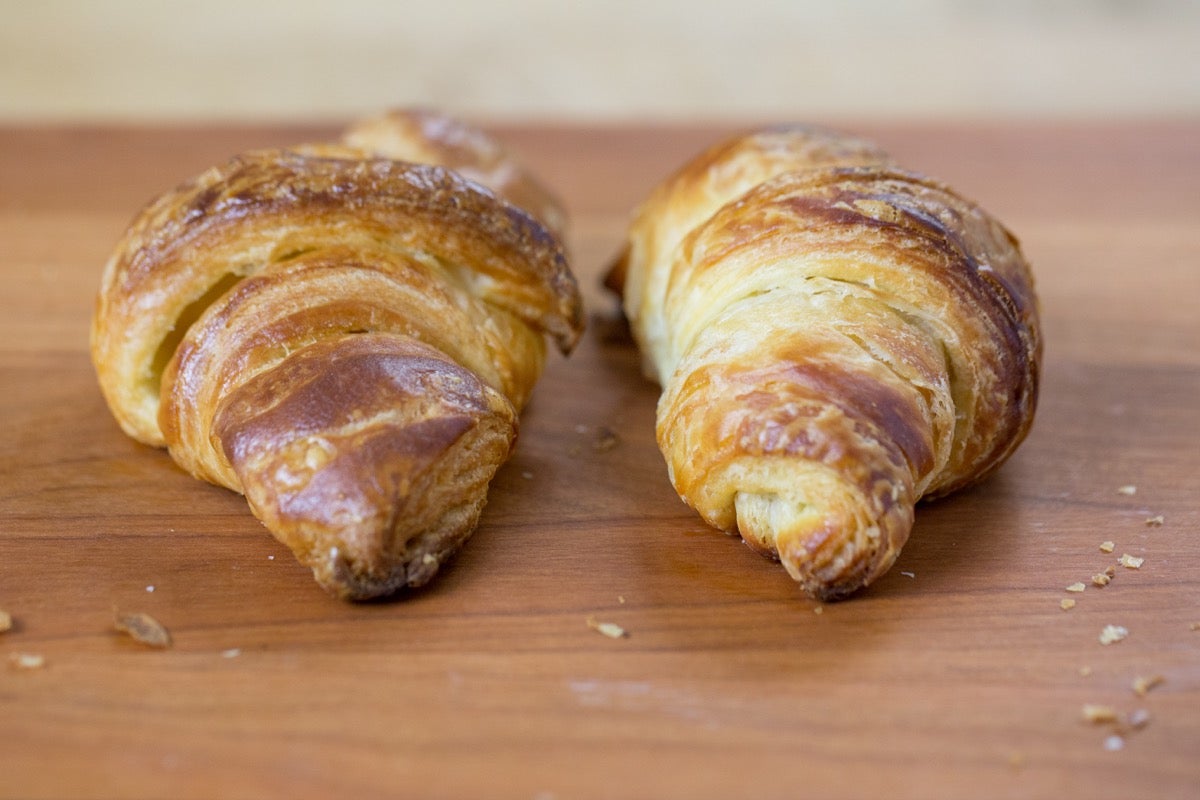 We even made croissants with vegan butter, proving that this dairy-free substitute can hold its own even in butter-rich recipes. (Read more here.)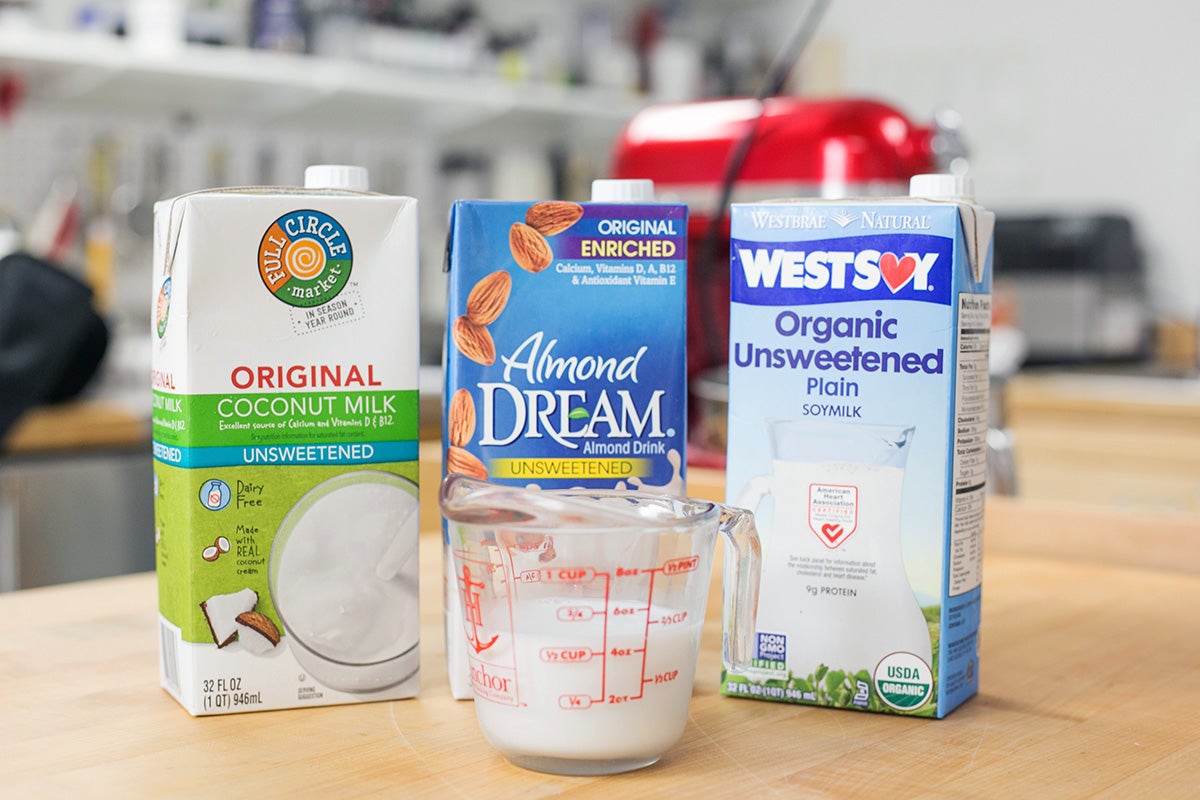 3. Substitute unflavored, unsweetened non-dairy milk 1:1 for regular milk
If a recipe calls for milk, use your favorite plant-based milk instead: coconut, soy, rice, etc. Start by choosing the non-dairy milk you enjoy drinking, as chances are you'll also enjoy it in your baked goods.
Here are some specific substitutions we found successful:
Whole milk: Use soy, cashew, or well-shaken canned coconut milk for its higher fat content
Skim, 1%, or 2% milk: Use almond or rice milk, or coconut milk beverage
Buttermilk: Make your own buttermilk by adding 1 tablespoon lemon juice or vinegar to 1 cup non-dairy milk. Let it rest for about 5 minutes before using in your recipe.
Dry milk powder: Use non-dairy milk to replace the water in the recipe, omitting the dry milk powder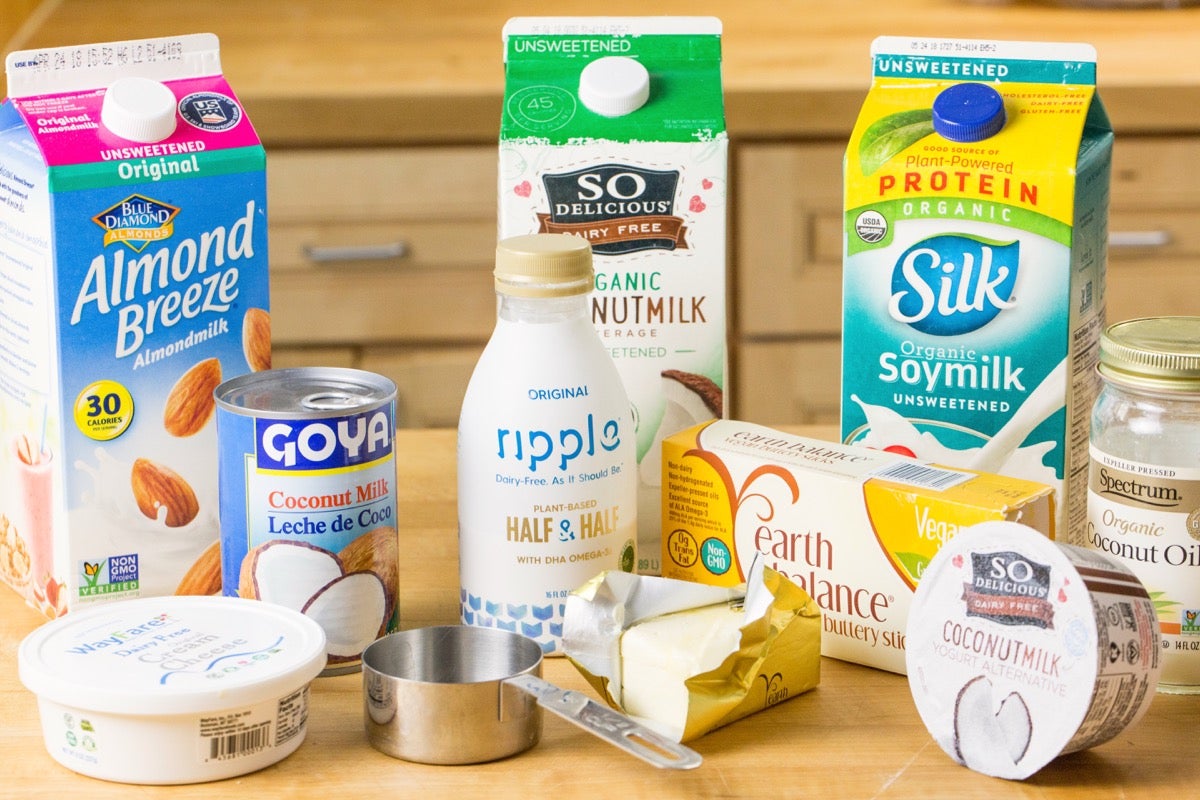 4. Explore dairy-free alternatives at your grocery store 
What about recipes that call for ingredients like sour cream, cream cheese, or yogurt? There are (surprisingly tasty) dairy-free products that can stand in for each of these ingredients. They're likely clustered together in the grocery store — check them out next time you're shopping.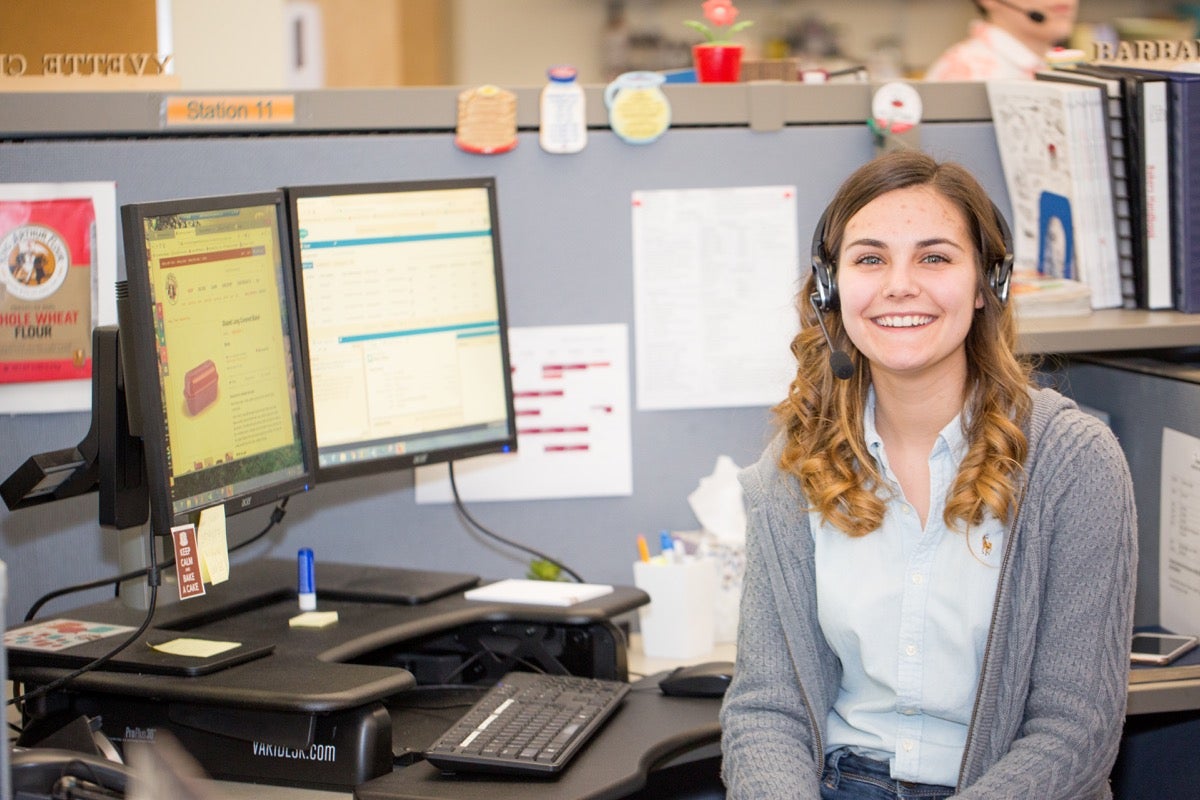 5. Call the Baker's Hotline if you have substitution questions
We have a full team of friendly, experienced bakers who are ready to answer your questions. They're creative thinkers who can come up with solutions when you're trying to adjust a recipe at home. Give us a call at 855-371-BAKE (2253) with any questions about how to bake dairy-free.
Other dairy-free baking resources
Whether you love to bake dairy-free or you're just beginning to explore these non-dairy alternatives, we have resources for you. We investigated the most common kinds of baking in our dairy-free baking series, where we reveal the best way to make classic baked goods dairy-free. Here are some highlights to get you excited about baking without dairy — it's a delicious venture, I promise!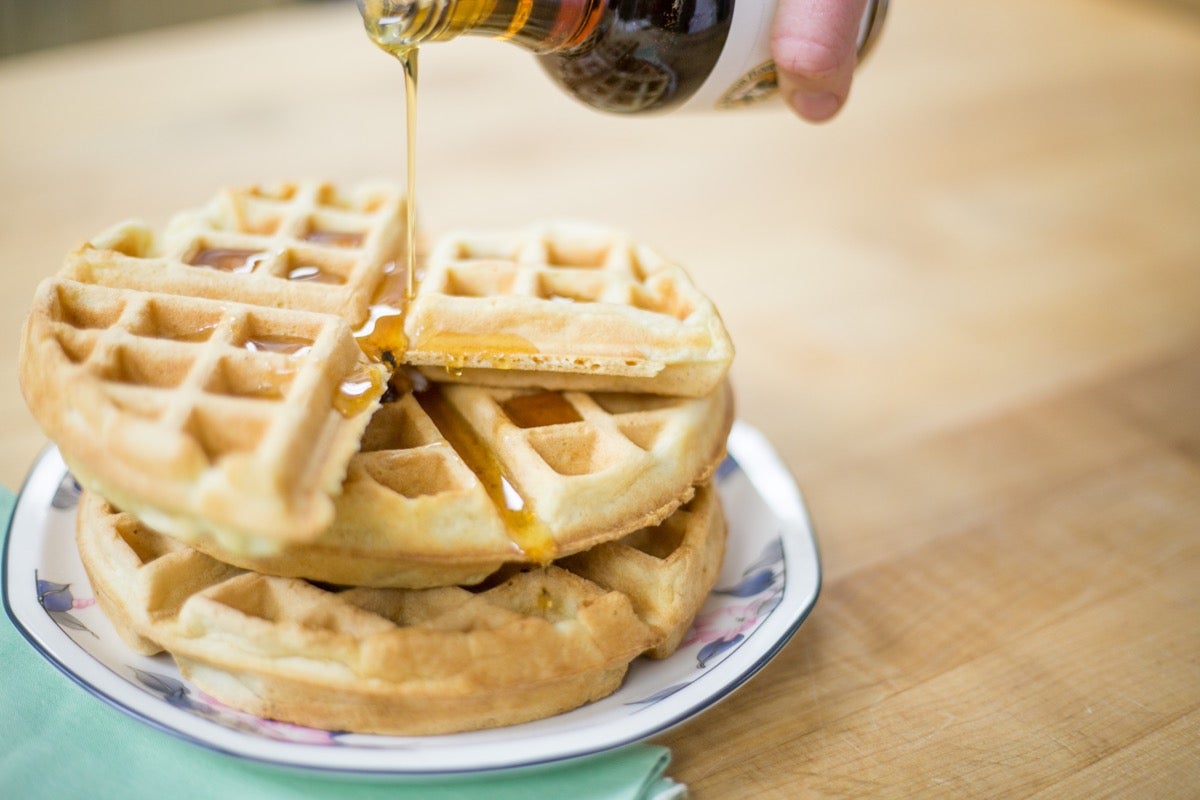 Dairy-free breakfast
Start your day off with a delicious, (vegan) buttery scone, and perhaps a waffle or two. Learn how to make a full breakfast spread without any dairy products: Make biscuits, pancakes, and even a blueberry breakfast cake dairy-free following the tips in our dairy-free breakfast post.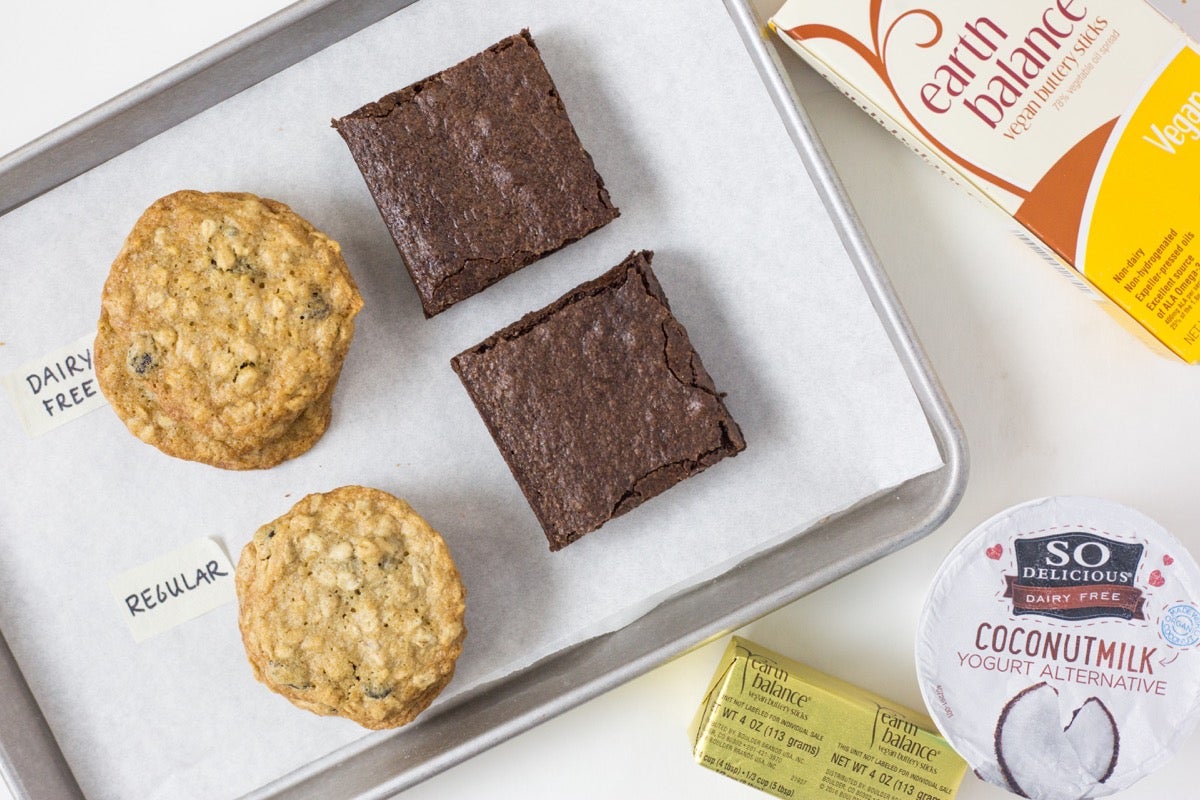 Dairy-free cookies, brownies, and bars
When you're ready for a sweet midday snack, treat yourself to a dairy-free cookie or brownie. Find out how to make your favorite staple sweets (like chocolate chip cookies) without dairy in our cookies, brownies, and bars post.
Bonus: Our naturally dairy-free Deep Dark Fudgy Brownies are the only pick-me-up you'll ever need from here on out!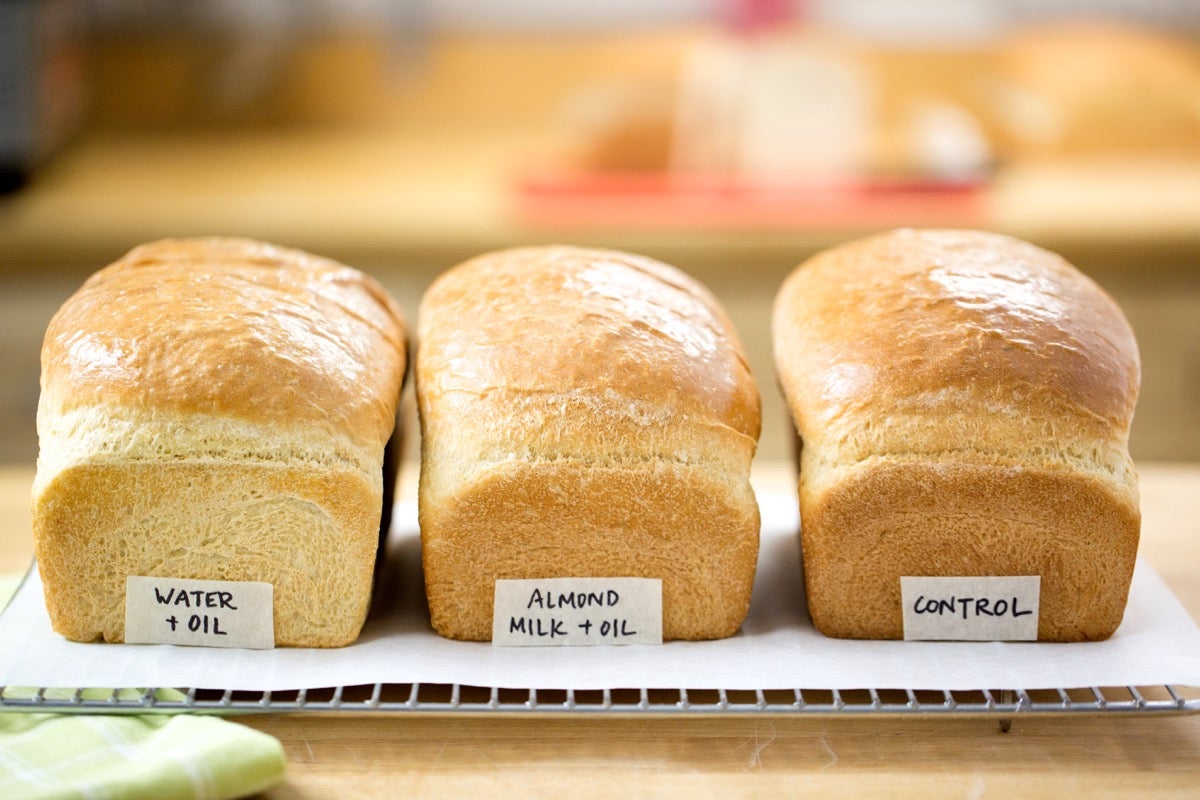 Dairy-free bread and pastry
The dairy-free baking doesn't stop with sweets. Find out how to make dairy-free bread and enjoy your morning toast, everyday sandwiches, and even dinner rolls without dairy.
OK, you caught us. We also threw some sweets into our dairy-free breads and pastries post — we couldn't help but explore a few yeasted treats. (Hello, Sweet Cheese Coffee Bread!)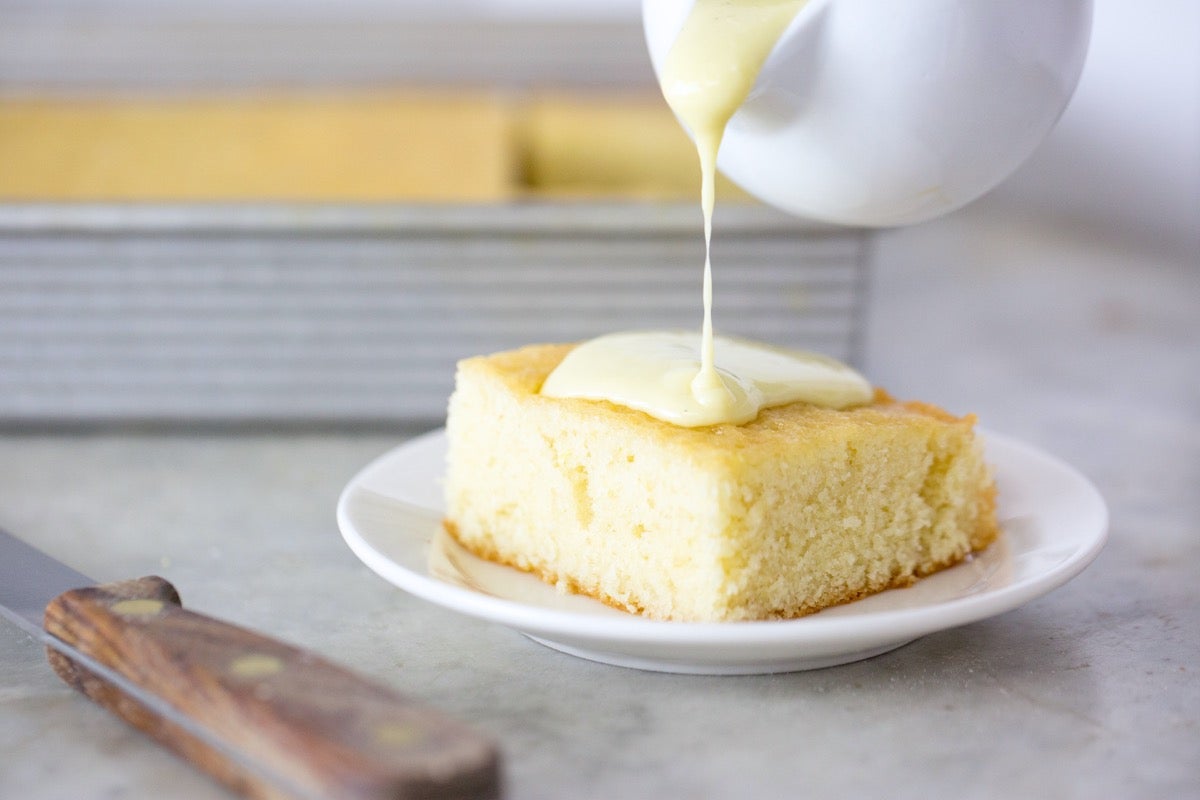 Dairy-free cake
Ready to wholeheartedly embrace the sweet side of dairy-free baking? You can make all kinds of cakes without using butter, milk, or cream. We're talking Fudge Pudding Cakes, Ultra-Vanilla Cupcakes, and Easy Cheesecake too. We don't even shy away from Hot Milk Cake topped with crème anglaise (made with coconut milk).
The sky's the limit when you've got the right tips and ingredients. Discover how to bake dairy-free cake, cupcakes, and frosting.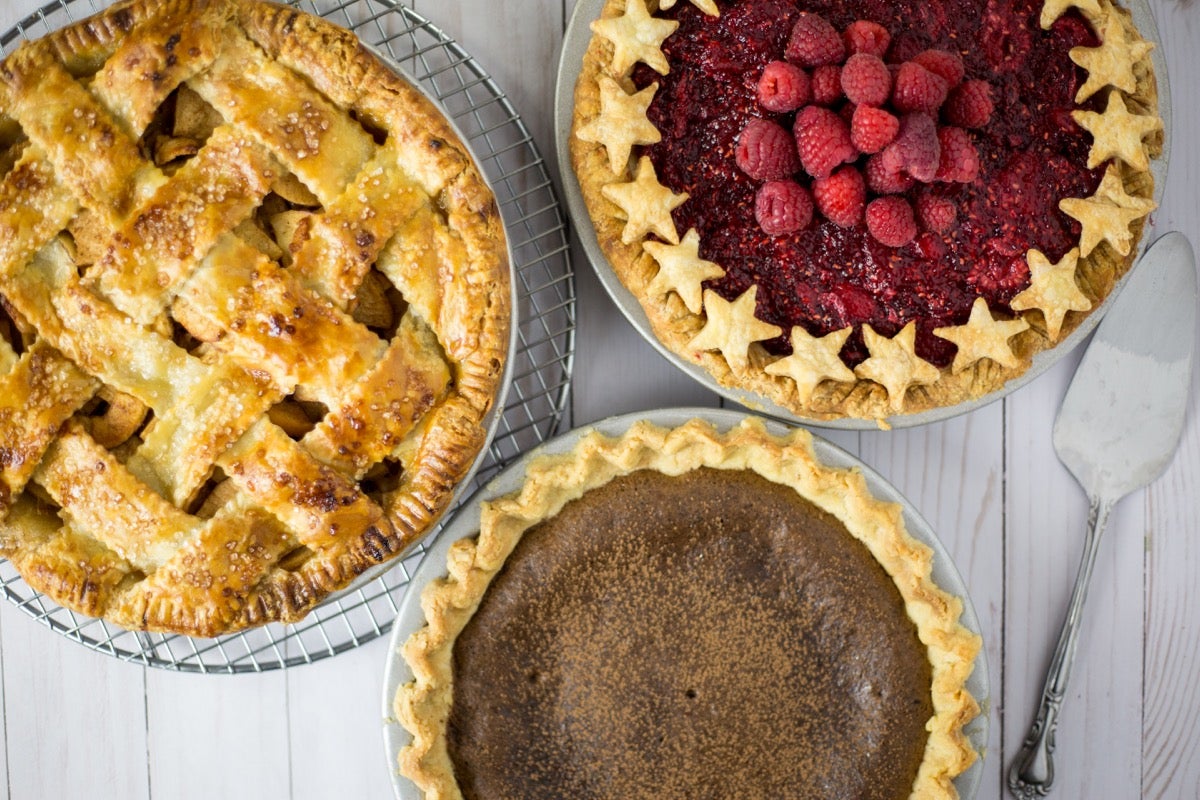 Dairy-free pie
We saved the best for last, in my pie-loving opinion. We start by exploring different options for making flaky, tender pie crust and move on to sweet and savory pie fillings. From fruit pies that only contain dairy in the crust to full-on cream-based pie, you can bake a plethora of delicious dairy-free pies. We show you how in our dairy-free pie post.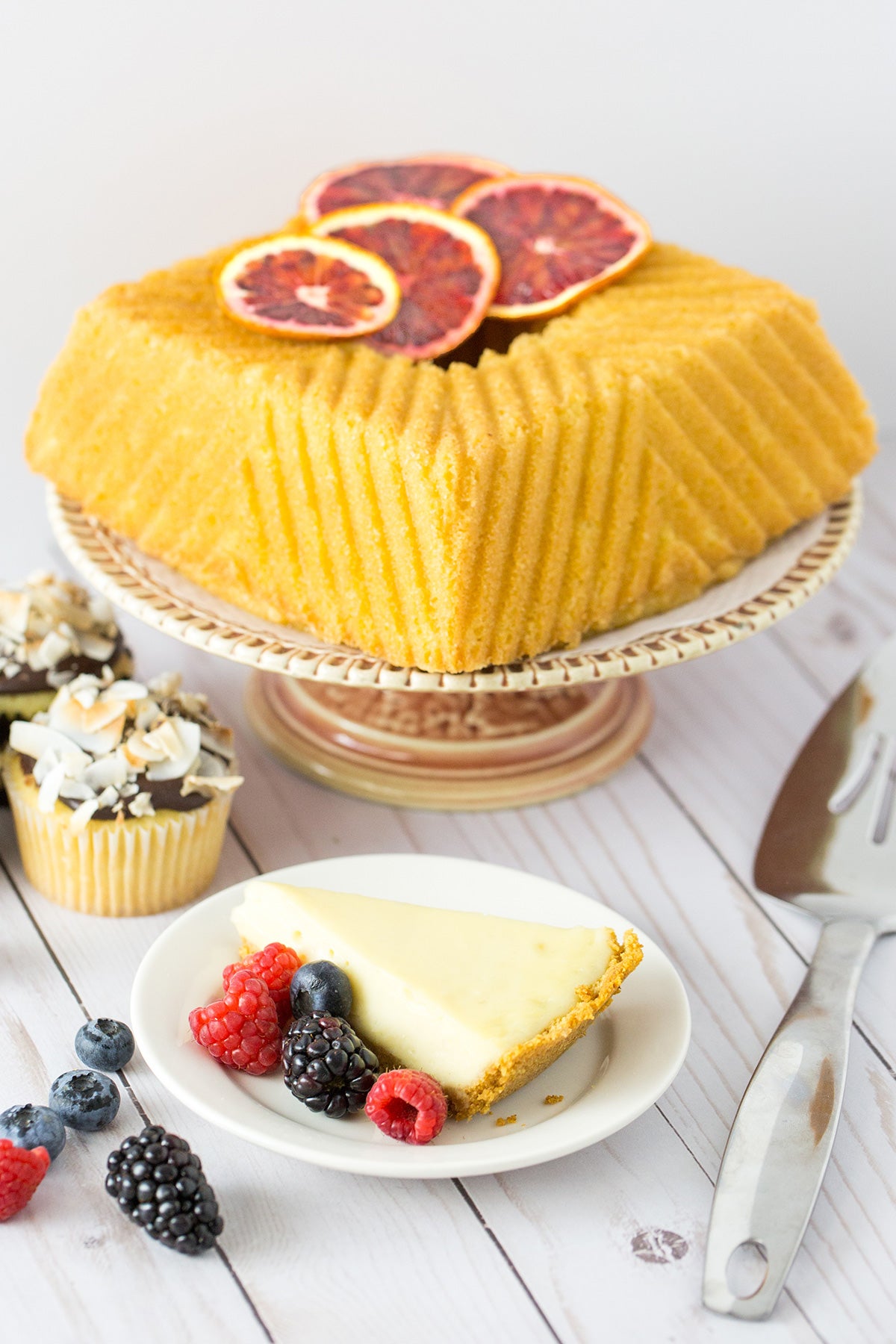 Let's bake!
The best part of baking is sharing the final products with others, and now you don't have to let dietary restrictions limit your generosity.
You can even make many of the recipes featured here gluten-free simply by replacing the flour with our Gluten-Free Measure for Measure Flour. (Use Measure for Measure in non-yeasted recipes. For gluten-free yeast dough, use a designed-to-be gluten-free recipe.)
As you explore the world of dairy-free baking, let us know about ingredients, tips, and recipes you find most useful. We love hearing what works for you in your kitchen at home. We're a community of bakers who like to share knowledge just as much as we like to share treats!
Thanks to Anne Mientka for taking the photographs for this post.
Jump to Comments