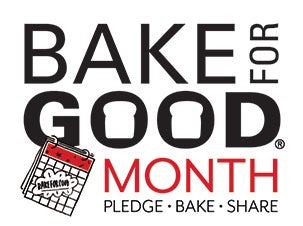 It's Bake for Good Month at King Arthur Flour! Join us and pledge to Bake an Impact. To kick off this new celebration, we invited Carey Underwood, King Arthur Flour's Director of Mission-Driven Partnerships and Programs, to share why this program is so important to us.
At King Arthur Flour, we love to bake — and we bake a lot and often! Measuring the ingredients, kneading the dough, breathing in the enticing aromas wafting from the oven, biting into a warm and scrumptious baked good — what's not to love?
And here's the secret we've learned: the true joy comes when we share our baking with someone else. Wrapped up in the treat is kindness, gratitude, nourishment, and warmth. The old adage holds true — it really is better to give than to receive.
More than two decades ago, we started our Bake for Good program by going into schools to teach kids how to bake bread. Beyond learning math, science, and comprehension skills through baking, students also learn the importance of giving back. Each student receives everything he or she needs to bake two loaves of bread at home – one to share with family, and one to bring back to school to donate to a hunger-relief organization.
Our Bake for Good initiative continues to expand. It now includes free community baking classes at our King Arthur Flour Baking Schools, our touring Bake Truck, and the many events we host throughout the year aimed at building stronger communities through baking.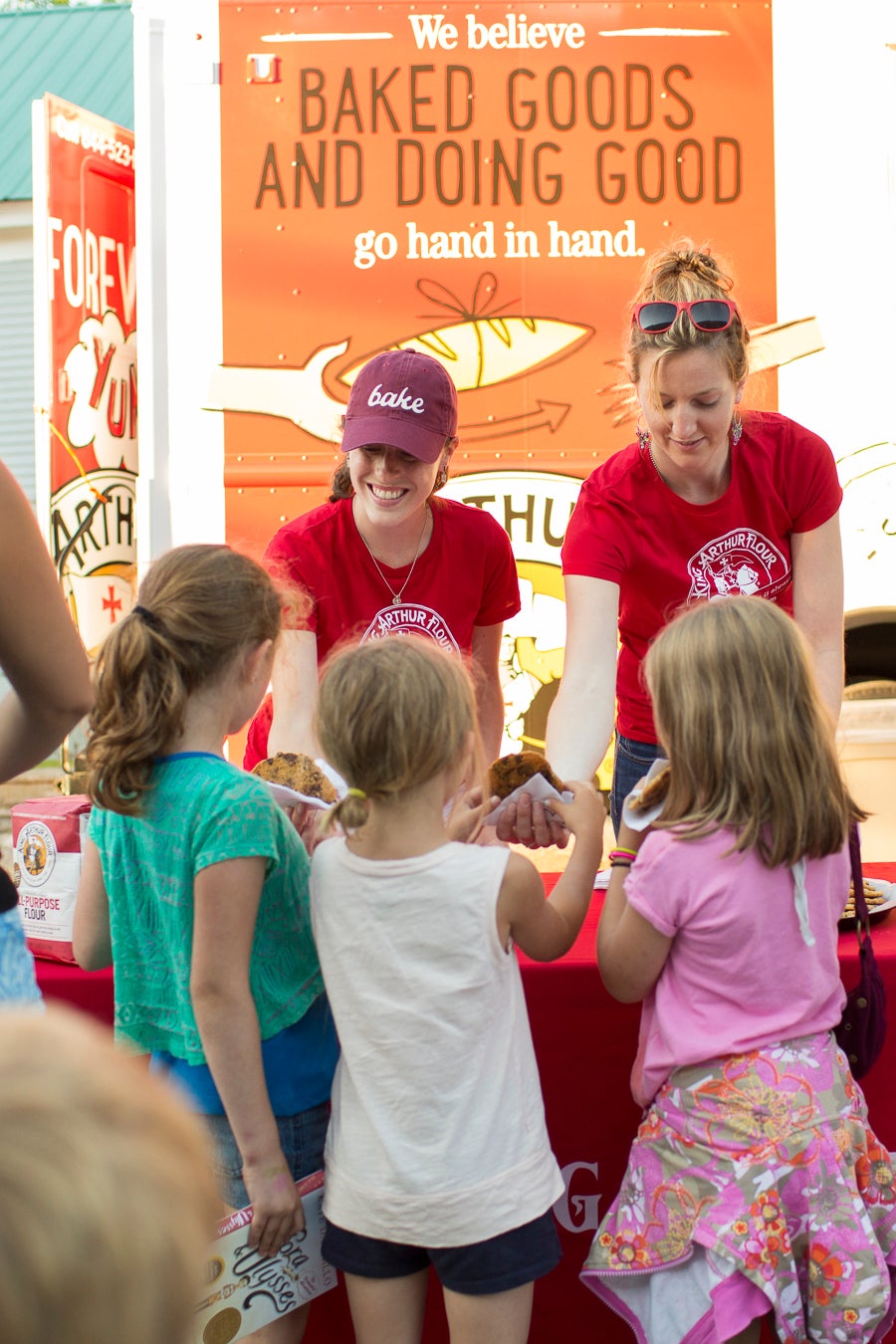 Now, we're taking it a step further. We're declaring this October the first annual National Bake for Good Month to give people all across the country the opportunity to build community through baking. And once you start, you probably won't stop — just like us.
It's easy to join the fun! Go to the King Arthur Flour Bake for Good page and submit your pledge. Tell us whom you'll bake for – a neighbor, family, friends, a local food pantry – the options are limitless.
When you make a pledge to bake, you'll receive a coupon for $0.75 off a 5-pound bag of flour to help you get started with your baking. King Arthur Flour will also donate the cost of a meal to Feeding America for every pledge we receive.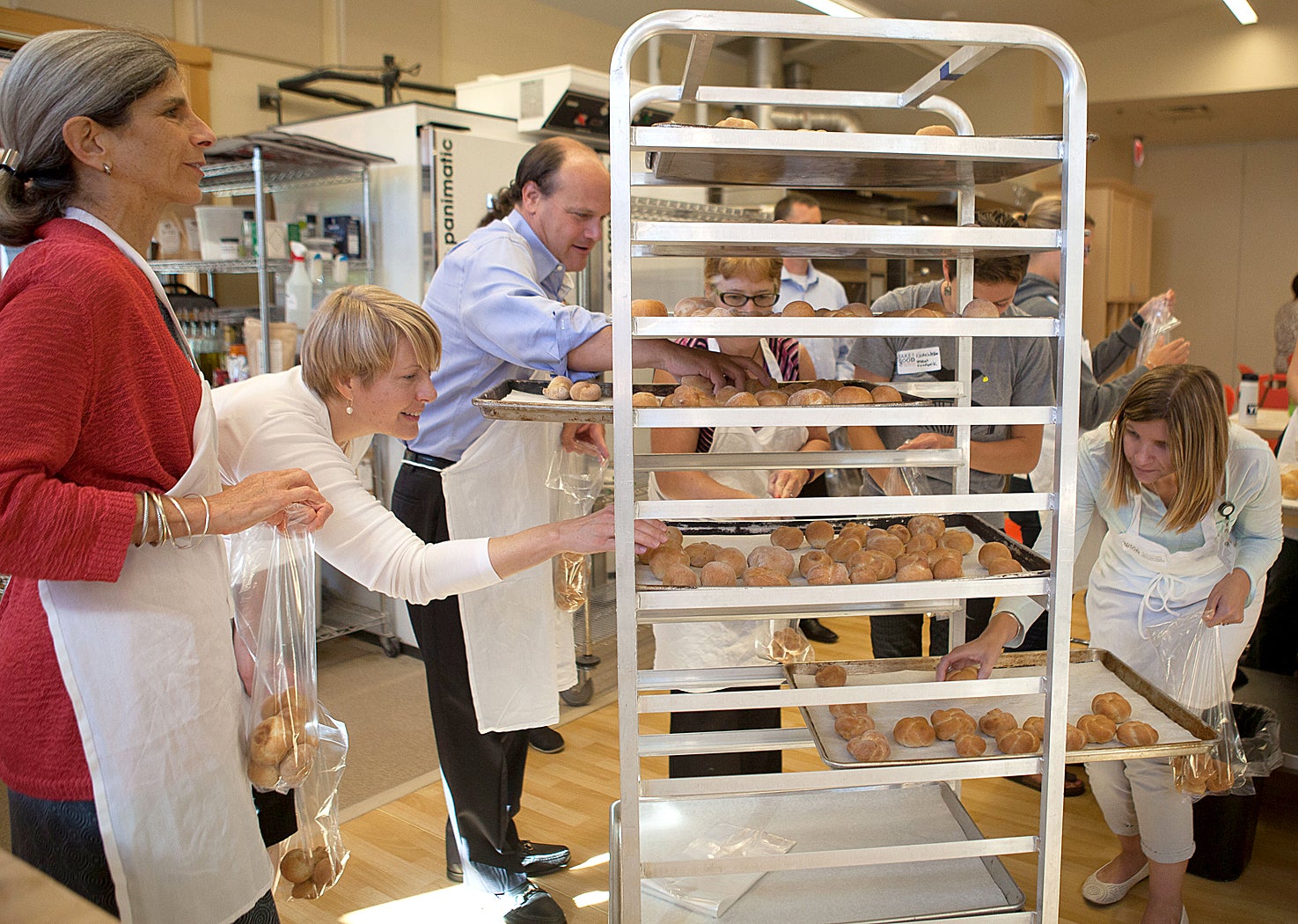 Other activities going on during Bake for Good Month
To jump-start our goal of getting people to bake and give, we've started with our neighbors, local schools, and employee-owners here at King Arthur.
Many businesses in Vermont and New Hampshire are participating. King Arthur Flour teaches their employees how to make bread, then they go home and bake two loaves – one to keep and one to give – same as our Bake for Good: Kids program.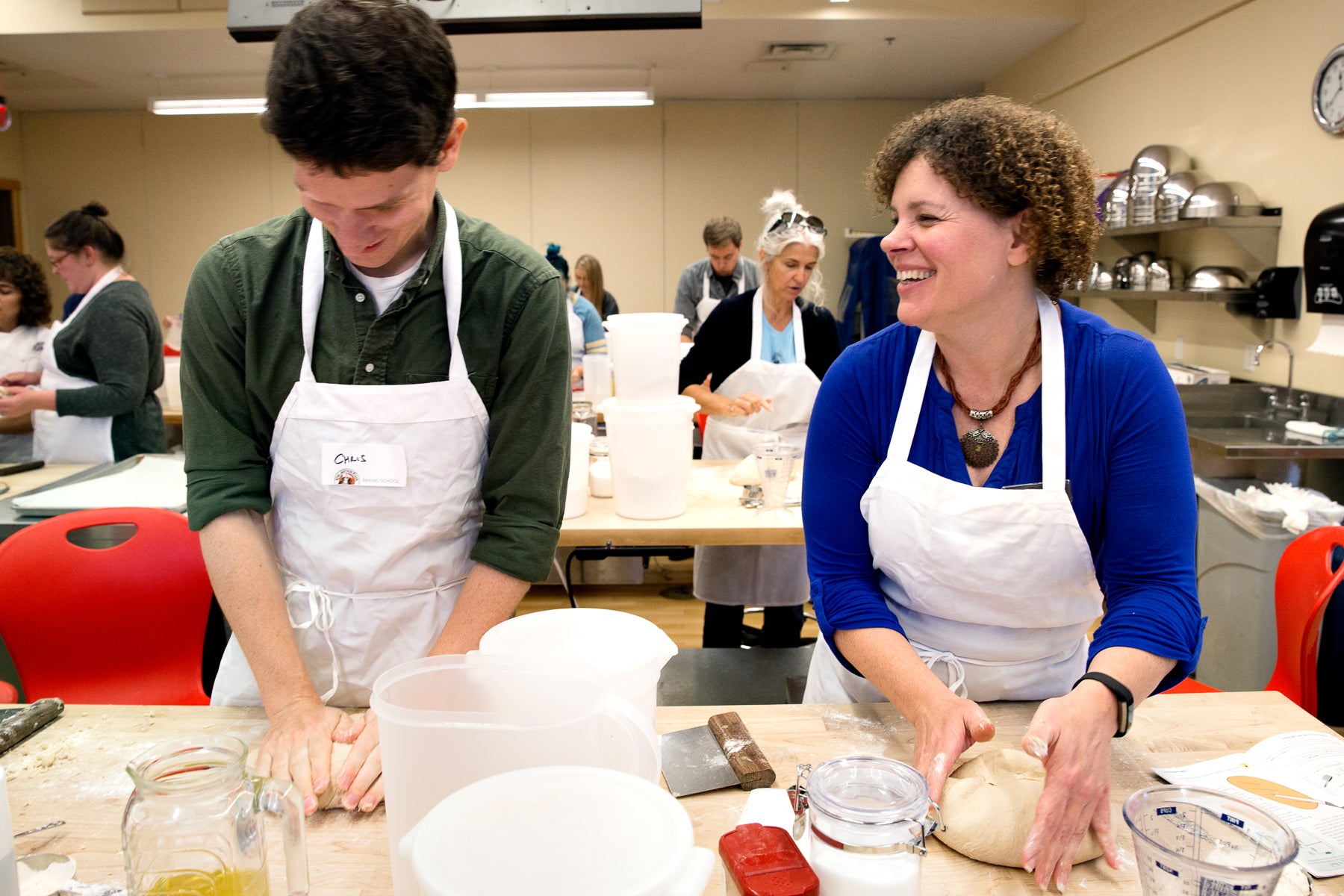 Of course, our own folks are also eager to join in the fun. We recently invited all employee-owners to bake bread both at home AND at work (the benefit of working for a baking company!). We ended up donating more than 200 loaves over the course of three days.
Building on the origins of the program, more than 1,000 local students in grades 4-8 will be participating throughout the month via our Bake for Good: Kids program.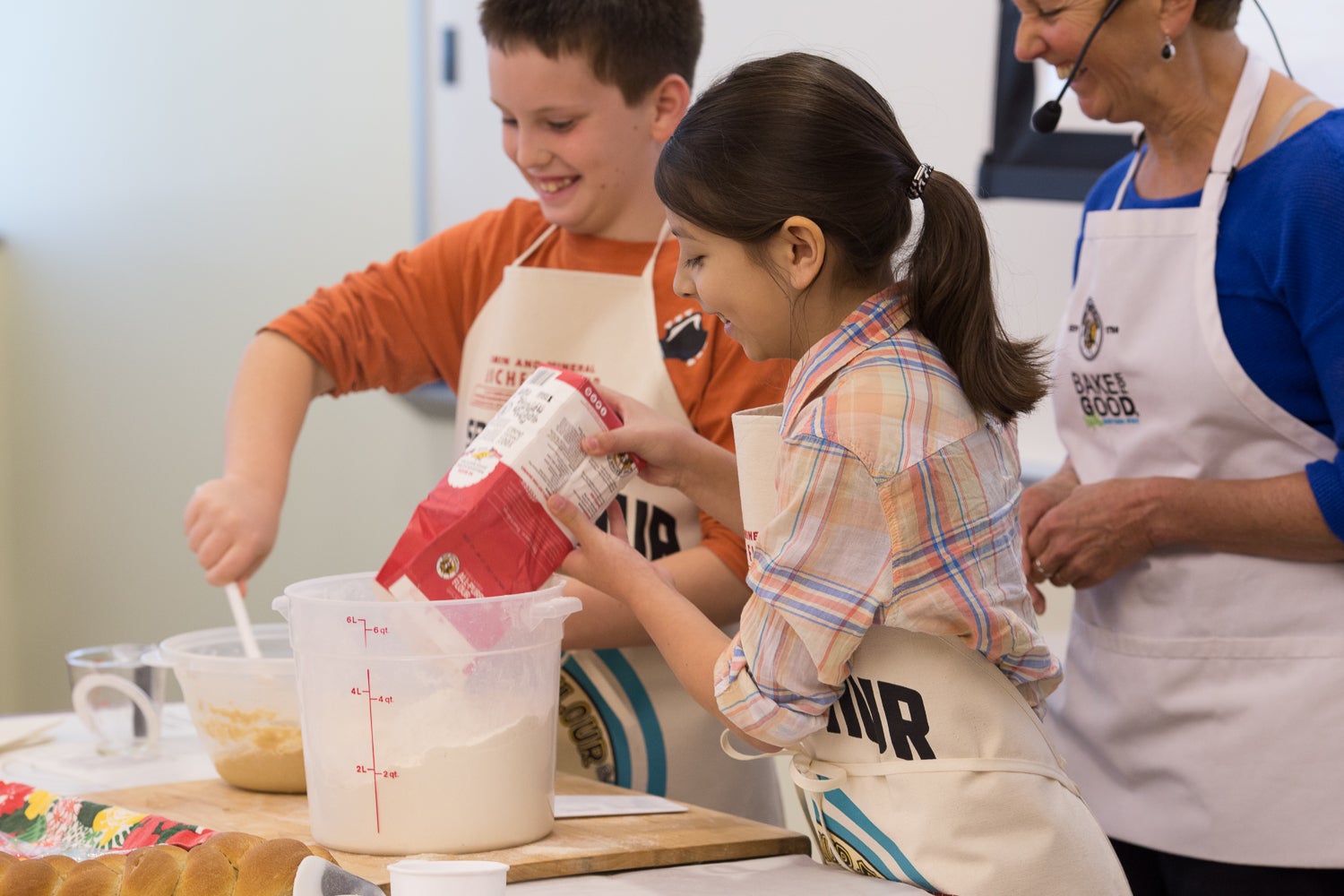 Local residents and visitors are invited to learn how to bake bread at King Arthur Flour's Baking Schools – taking one loaf home and donating the other – during our free Community Bake Days at both our Vermont and Washington State schools.
Oct. 16: Skagit Valley, Washington
Oct. 21: Norwich, Vermont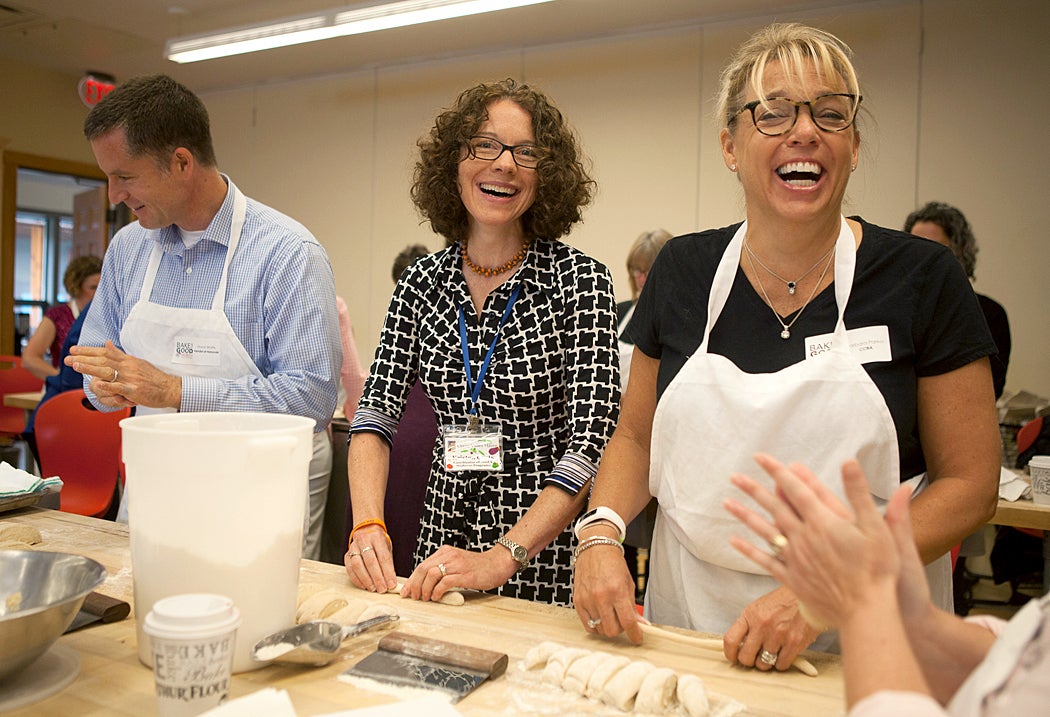 Help us spread the word! Pledge to Bake for Good, and make sure to share your baking photos tagged #BakeForGood.
Jump to Comments