We welcome blogger Kristin Rosenau, who writes about a recent visit from her home in North Dakota to our Baking Center in Vermont.
As an avid baker and author of the blog, Pastry Affair, I have spent many hours waiting patiently in front of the oven door dressed in flour-dusted clothes.
I am a self-taught baker, learning the science of baking through trial and error. Although I baked professionally for a short time, my passion lies in my own kitchen. I experiment and develop recipes to suit the ingredients in my cupboard. Following the steps in a recipe comes naturally for me, but understanding the reason why the steps are in a certain order or specific techniques are needed is another story.
With the question why in mind, I boarded a plane and headed to Norwich, Vermont, for a week-long "bake-cation."
The destination was the Baking Center, located at King Arthur Flour's flagship campus. Along with a baker's store and bakery, the campus features a first-rate baking school, which teaches a range of bread and pastry courses at levels from beginner to professional.
Since it has long been my dream to go to culinary school, I couldn't imagine a more indulgent way to spend a vacation. I signed up for two courses: Beauty and the Baguette and Pastry Principles & Practice.
The baguette course was first on the list and took place during a single afternoon. Being new to cooking classes, I wasn't sure what to expect, but the whole experience left me pleasantly surprised.
The classroom held several rows of fully equipped stations, allowing each student an ample amount of elbow room. Large television screens located above the stations provided a bird's eye view of the instructor's work station. After finding my supplies, I knotted an apron around my waist and pulled out the recipe, eager to begin.
The instructor broke the lesson down into sections, calling us forward and demonstrating a few steps with the dough before giving us a chance to try it on our own. What impressed me the most, however, were the dozens of baguettes prepared for the class at various stages so that we would all be able to practice the shaping and slashing techniques until we had it mastered.
Though the class consisted of people from a range of skill levels – from those who have never kneaded dough to those who bake bread several times a week – we all came away with bags of perfect baguettes and the knowledge we needed to make them at home. I learned more about crusty bread in those four short hours than I have in years of experimentation on my own.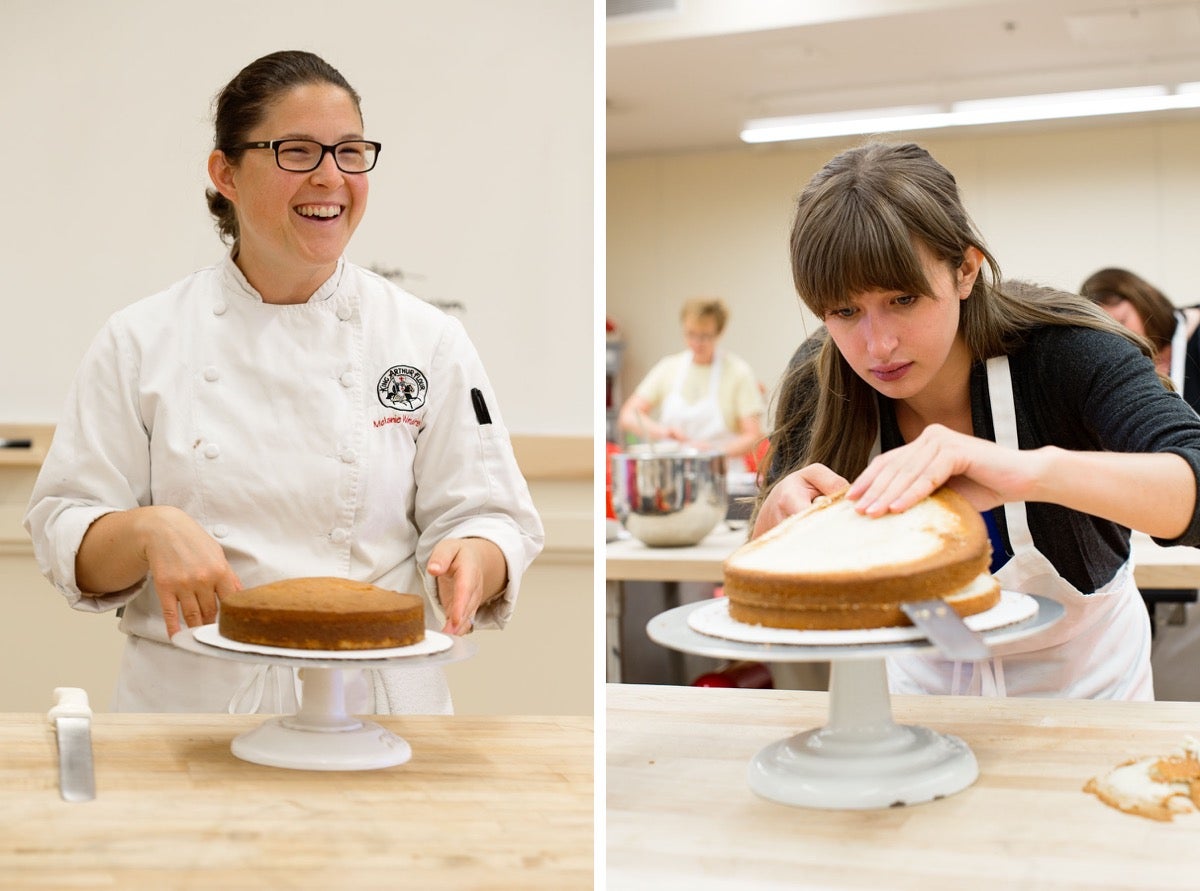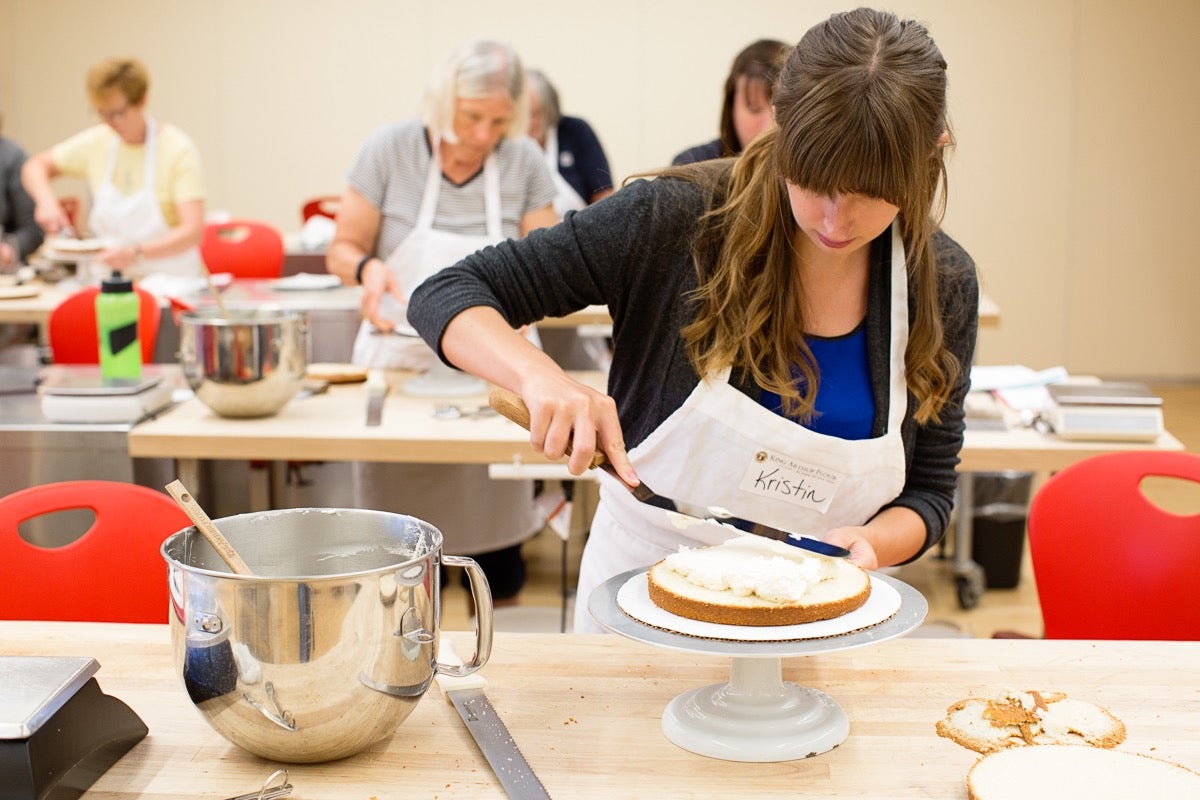 The second course, Pastry Principles & Practice, was more in depth, lasting four days and spanning everything from pie and puff pastry to tarts and éclairs. Even though I had a fair share of pastry knowledge going in, the course was taught in such a way that both home bakers and professionals would gain new information.
Even with something as basic as cake, I was surprised by how much I didn't know. My question why was answered over and over again. I came away with pages of notes, scribbled in the margins of the recipes, on techniques, flavor combinations, and the science of baking.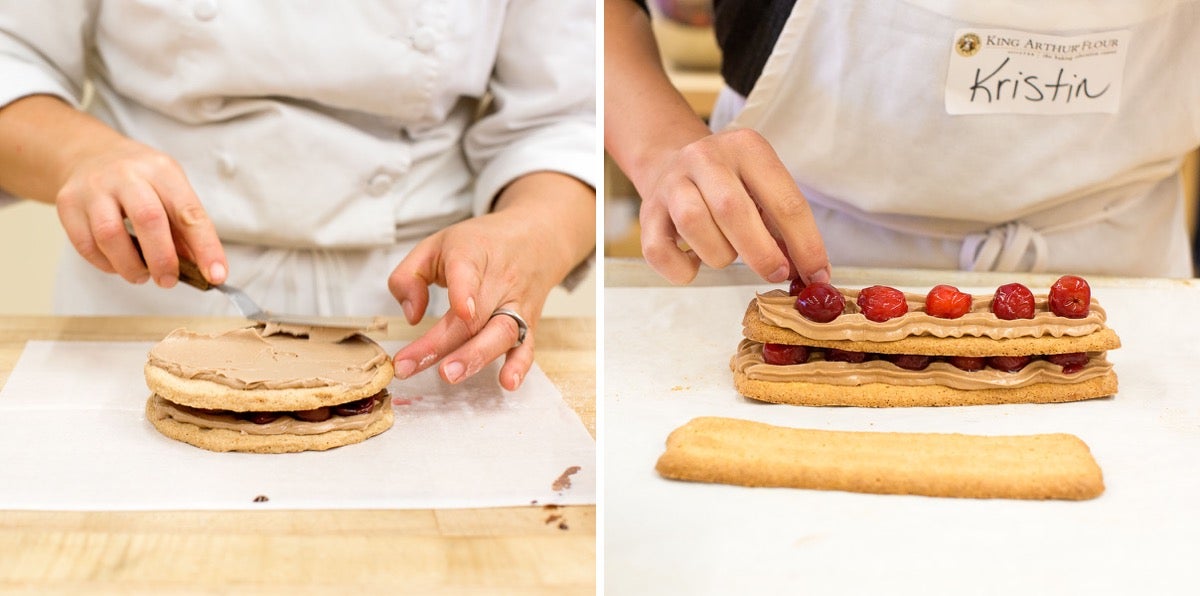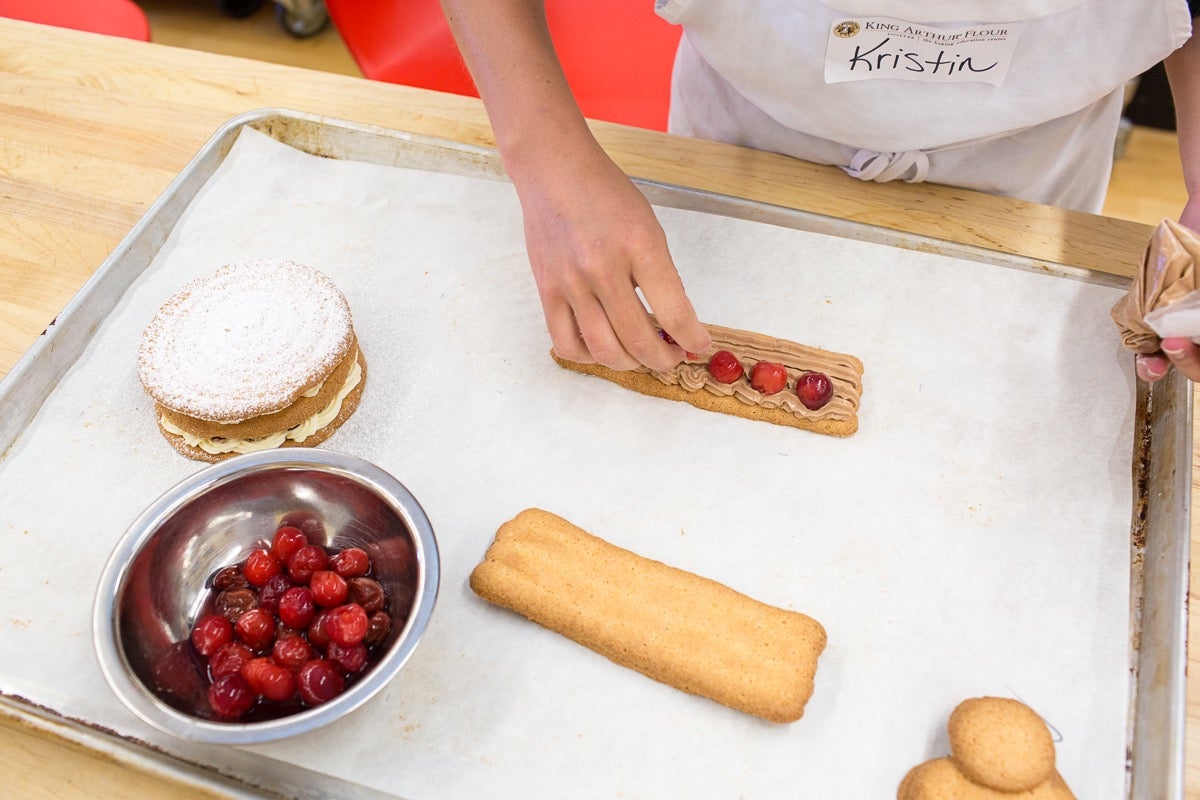 Time passed quickly during the five-hour pastry classes. We moved between recipes smoothly, taking breaks to snack when a pastry was complete.
Besides baking (and eating), my favorite part of the Baking Center was never having to do dishes. As soon as something was dirty, an instructor whisked it away and moments later came back with it sparkling clean, ready to be used again. If only I could get this kind of service at home...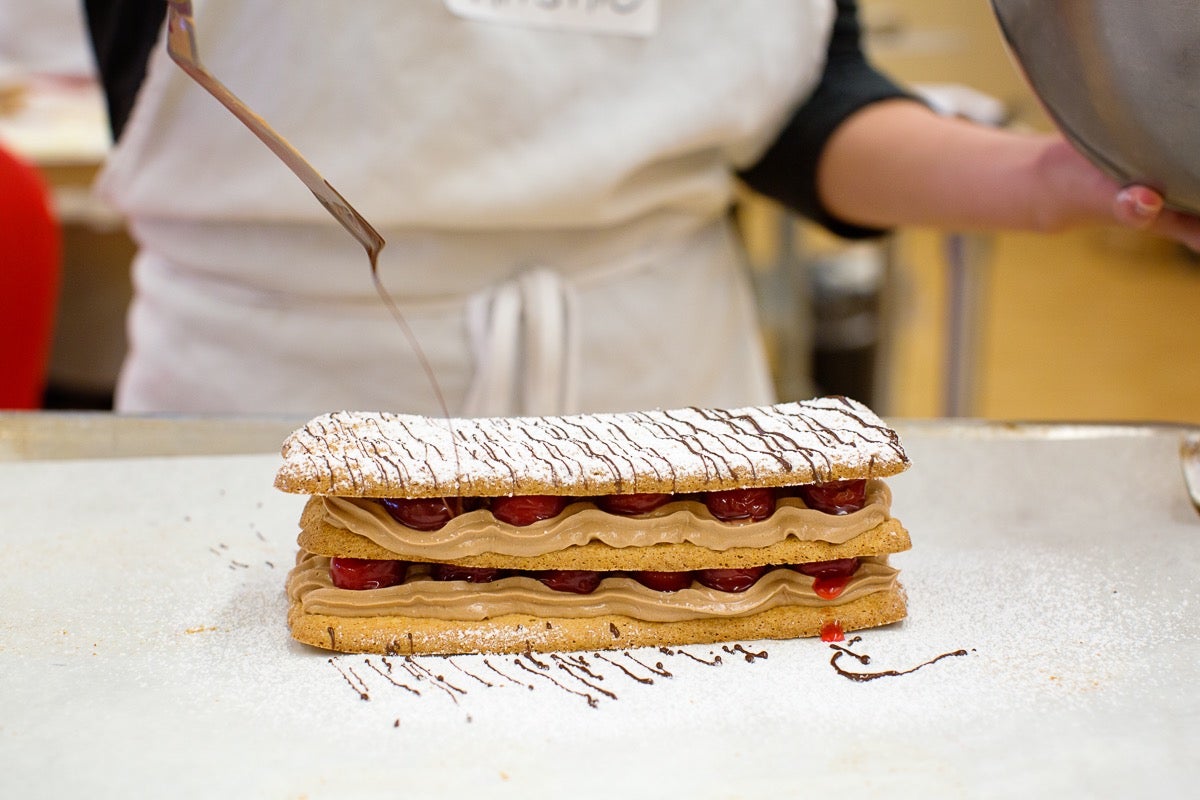 Overall, I loved my time at King Arthur Flour's Baking Center and highly recommend their courses. Whether your question is how to bake something or why to follow a particular method, there is an apron waiting for you.
Consider taking a class at the Baking Center this fall. They have a variety of hands-on courses for holiday baking and bread making coming soon!
Jump to Comments