The King Arthur Flour Company marks its 225th anniversary this year. And in honor of that milestone, we decided to feature one particular recipe from our enormous, historic archive; one recipe that we feel embodies both the essence of American baking, and the spirit of King Arthur Flour. We're proud to share our 225th Anniversary Recipe of the Centuries: Cake Pan Cake.
Chocolate cake.
Unless you're one of the small minority of Americans who doesn't care for chocolate, you've probably enjoyed a slice of chocolate cake at some point in your life.
Let's start with birthdays. Do you have a faded, deckle-edge paper photo of you as a toddler,  chocolate cake smeared all over your face? Or a digital image of same – featuring your own 2-year-old? Chocolate birthday cake is a tradition started early and returned to often.
And then there's the wedding – how many of you insisted on at least one layer of chocolate among the towering tiers of fondant-coated, buttercream-bedecked vanilla?
Maybe at some point you ventured into more complicated chocolate cakes. Sacher torte. Flourless fudge cake.
Or Chef Susan Reid's wondrous Chocolate Stout Cake. If I had my way, when you looked up "DA BOMB" in your urban slang dictionary, you'd see a picture of this cake.
So, fact established: chocolate cake is a big part of American life. But why does this particular chocolate cake recipe – King Arthur Flour's Original Cake Pan Cake – earn our accolades as Recipe of the Centuries?
It's cake with a history.
Born during World War II, with food rationing in effect, Cake Pan Cake uses neither eggs nor milk nor butter. Yet darned if it isn't the moistest, richest, deepest/darkest chocolate cake you'll ever taste.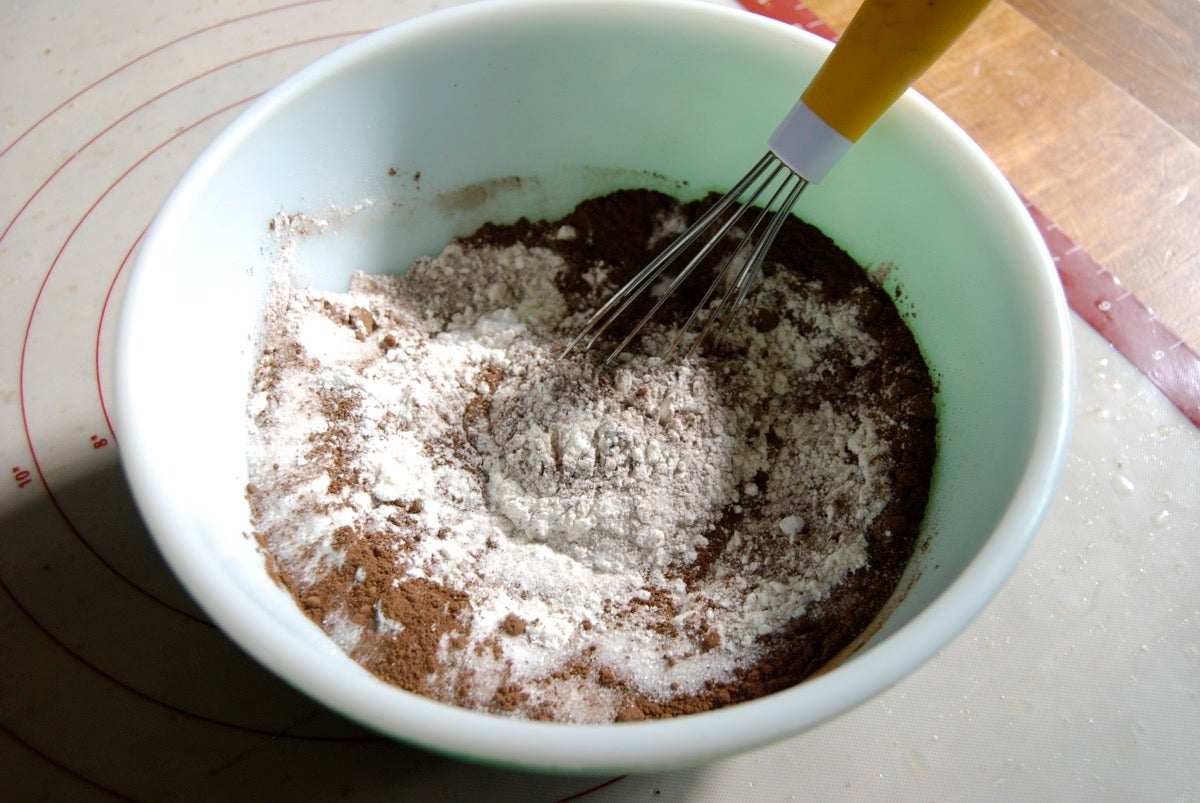 It's a simple, stir-together cake anyone can make.
In fact, kids can have fun by mixing the whole thing together right in a cake pan – no bowl to wash! Though personally, I enjoy stirring up the batter for Cake Pan Cake in my mom's 1950s-vintage green Pyrex bowl.
Cake Pan Cake is all-inclusive.
Everyone in the dietary melting pot can eat Cake Pan Cake. Vegans, those avoiding eggs or dairy, and those with nut allergies can enjoy it without remorse or trepidation. (As can those eating gluten-free – try our Gluten-Free Cake Pan Cake).
Historic, approachable, inclusive: sounds like the newly formed America George Washington presided over back in 1790 – the year Sands, Taylor and Wood (later known as the King Arthur Flour Company) was founded.
And it represents our long-held company values.
History, approachability, inclusivity – we here at employee-owned King Arthur Flour value those characteristics. We're a historic company, but we don't feel (or act) old; we relish the technology that lets us connect with you every day, in so many ways. (Have you seen our Instagram feed or Facebook page lately?)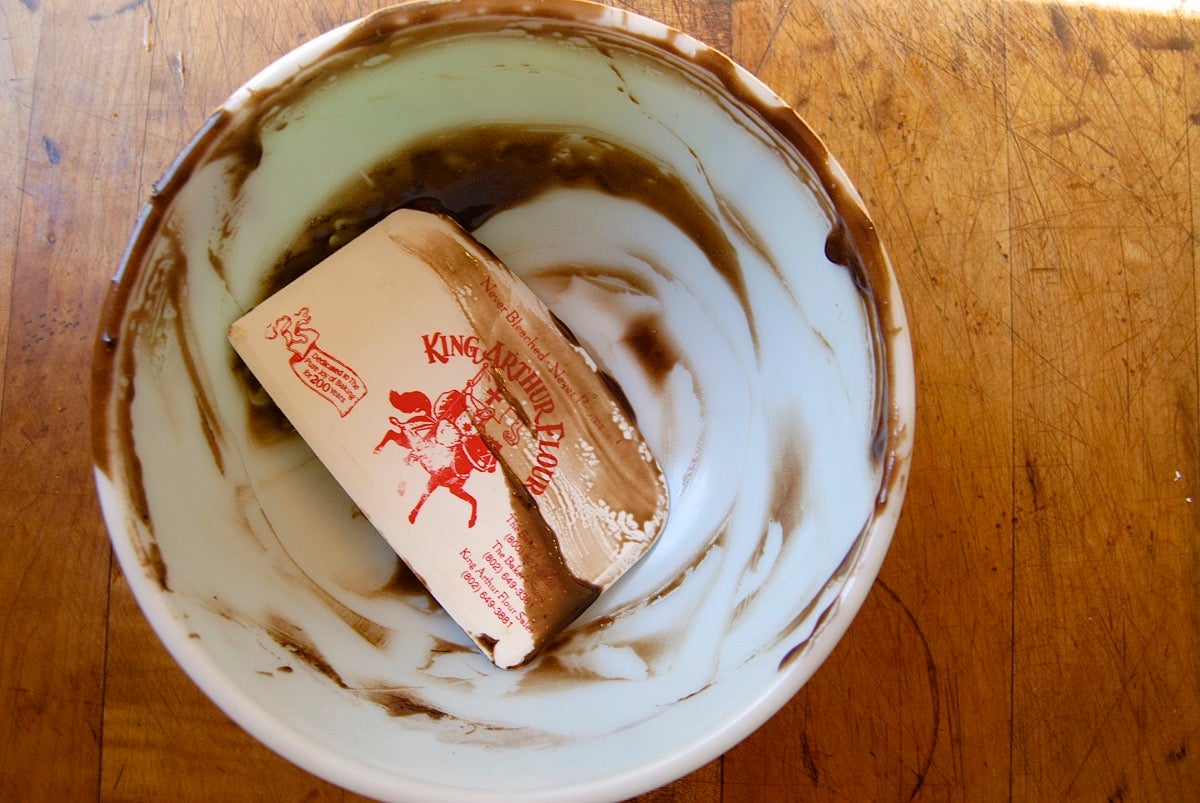 We want you to feel comfortable coming to us for help, for flour, for inspiration and recipes and cake pans. And we want to serve all of our bakers out there, from the 10-year-old proudly baking her first birthday cake to the retired engineer trying to nail down the exact hydration for the perfect baguette.
Simple. Accessible. Luscious.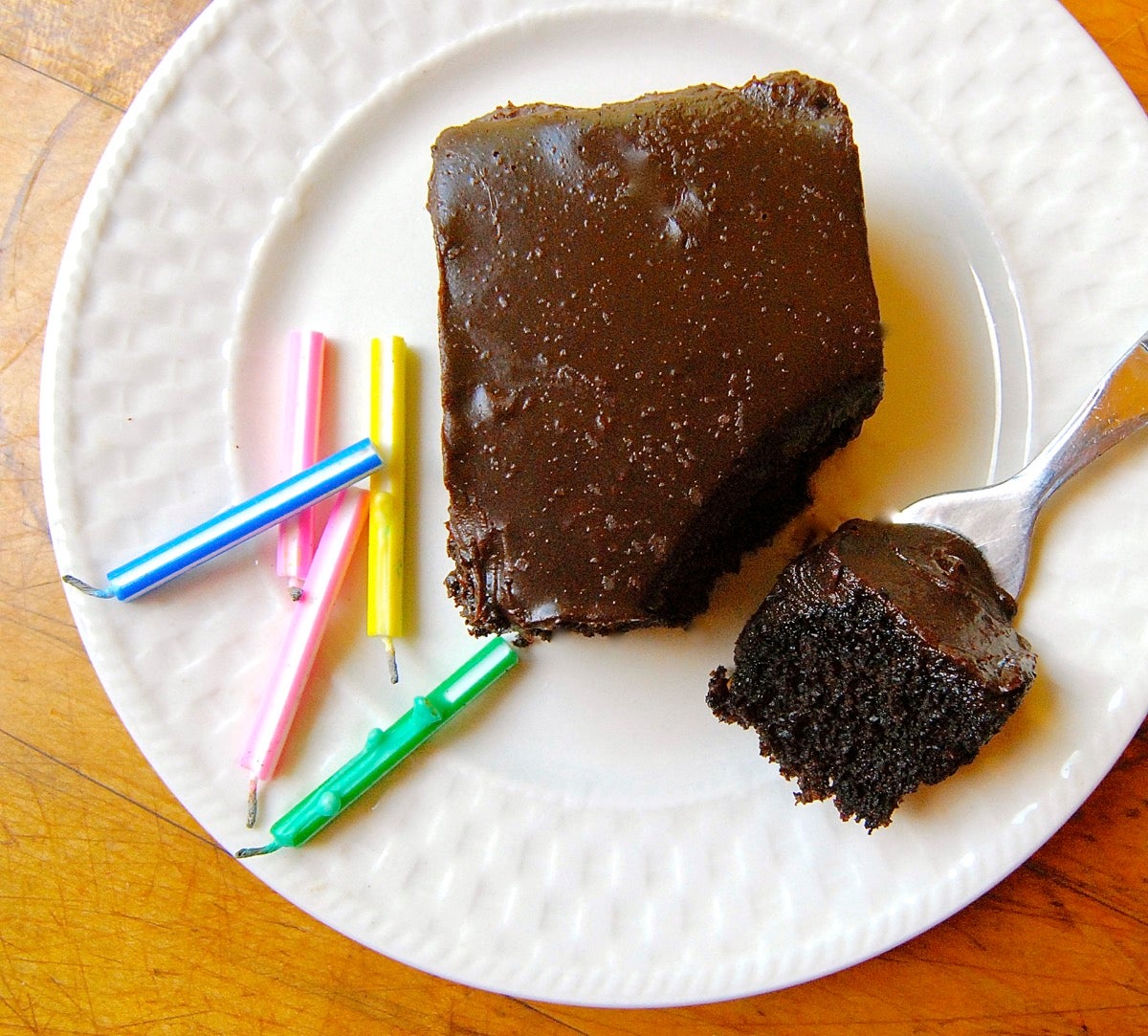 Chocolate!
For everything you embody, Cake Pan Cake, we crown you our 225th Anniversary Recipe of the Centuries.
A great big thank you to all of you out there who regularly invite us into your kitchen to share the pure joy of baking. Here's to the next 225 years!
Celebrate with us by reading more historic posts from our 225th anniversary celebration! 
Jump to Comments