With this post we welcome first-time King Arthur Flour blogger Jeff Yankellow, a talented and visionary baker who coached Team USA at the 2012 Coupe du Monde de la Boulangerie ("bread-baking Olympics") in Paris; and who's currently our West Coast bakery flour sales representative. Welcome, Jeff!
How do farmers, bakers, millers, the locavore movement, and cereal scientists work together to put food on our tables?
The Grain Gathering (formerly Kneading Conference West) is an annual event dedicated to the rebuilding of local and regional grain networks, networks that can supply grains of all kinds – traditional wheat, barley, oats, einkorn, and more – to the bakers who need them.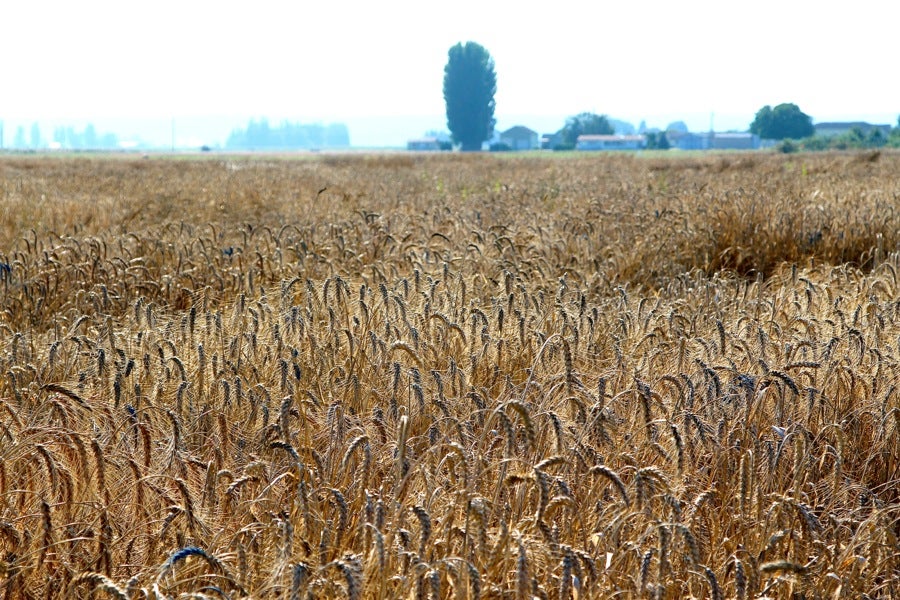 This year's Gathering took place in late August on the grounds of the Washington State University (WSU) Research Station in Mt. Vernon, WA, home of The Bread Lab. King Arthur Flour is a key sponsor of the event, the only major flour company that participates; and a generous sponsor of The Bread Lab, as well.
WSU is a land-grant university, one of many originally established in the 19th century to teach agriculture to our growing country, thought of as a necessity if we were to survive and thrive. The research station, where over 40,000 varieties of wheat are grown in a series of trials, was one of  many set up nationally to support local farmers through experimental studies, research, and other activities.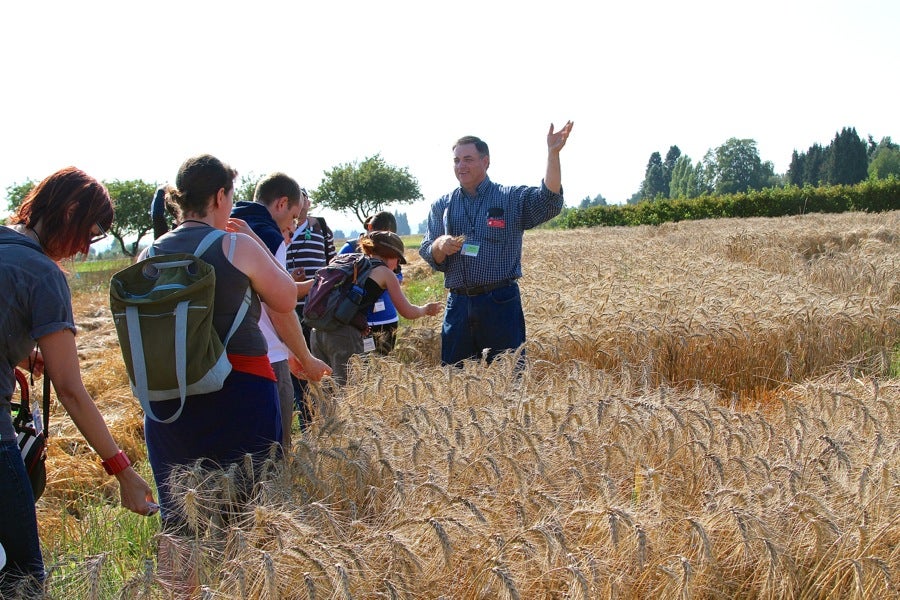 In a nutshell, WSU is doing work to help farmers agriculturally, and therefore economically.
The work being done in Mt. Vernon covers a wide scope of agricultural categories, but national attention is being focused on wheat and other grains. Dr. Stephen Jones is the director of the station, and the driving force behind The Bread Lab.
The Bread Lab is a think tank for anything and everything related to grain. Dr. Jones and his colleagues are providing the missing piece of the puzzle that will ultimately make local grain economies successful by connecting bakers and farmers and millers.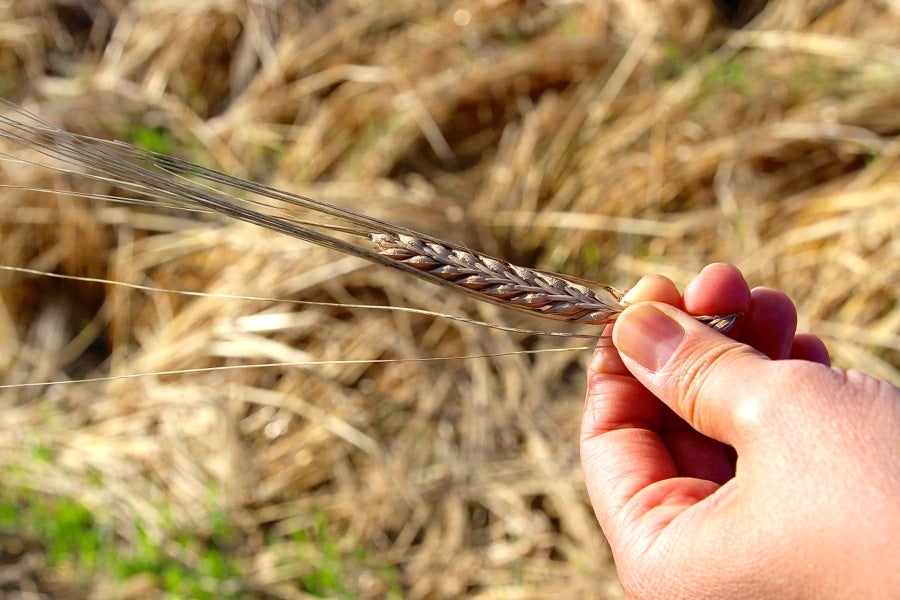 Farmers need varieties of grain that grow well, and bakers need varieties that perform well and taste great. Growing the type of wheat that bakers want to use is good for both – the farmers' wheat will have value beyond being sold for feed, while bakers like the idea of using wheat that's grown close to home.
Dr. Jones supports the education farmers need to help them showcase their grains the way they deserve to be seen and tasted.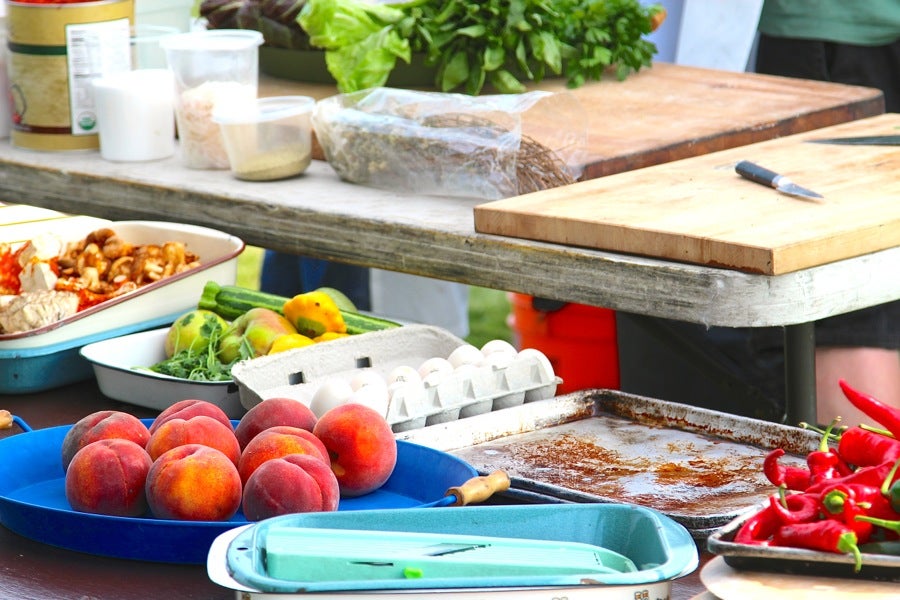 The Skagit Valley, where Mt. Vernon is located, is a diverse agricultural area with very fertile soil. It's well suited to a variety of crops, grains being only one of them.
Wheat has been grown in the region mostly as a rotation crop, not for its profitability. The Bread Lab is working to change that by focusing on identifying varieties that not only grow well there, but are also high in nutrition, flavor, and baking performance.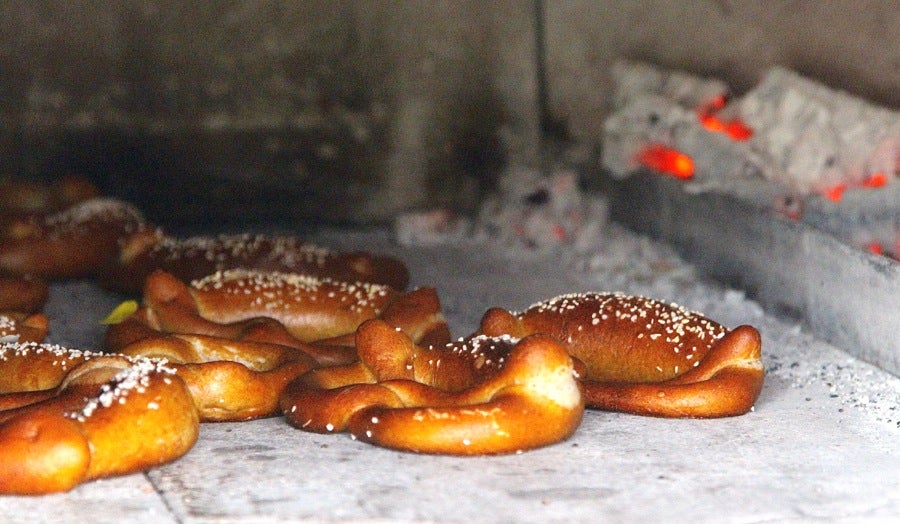 The Grain Gathering attracts bakers from around the country, but specifically the Northwest, a very "local"-driven region. This year King Arthur Flour's bakery director, Jeffrey Hamelman, gave a keynote address and taught a workshop on baking pretzels in a wood-fired oven.
In addition, a variety of different wheats were used to produce an array of the typical baked goods that bakeries might offer their customers.
An annual event at the Grain Gathering is the building of two portable earth (mud) ovens, which are then auctioned off as a fund-raiser.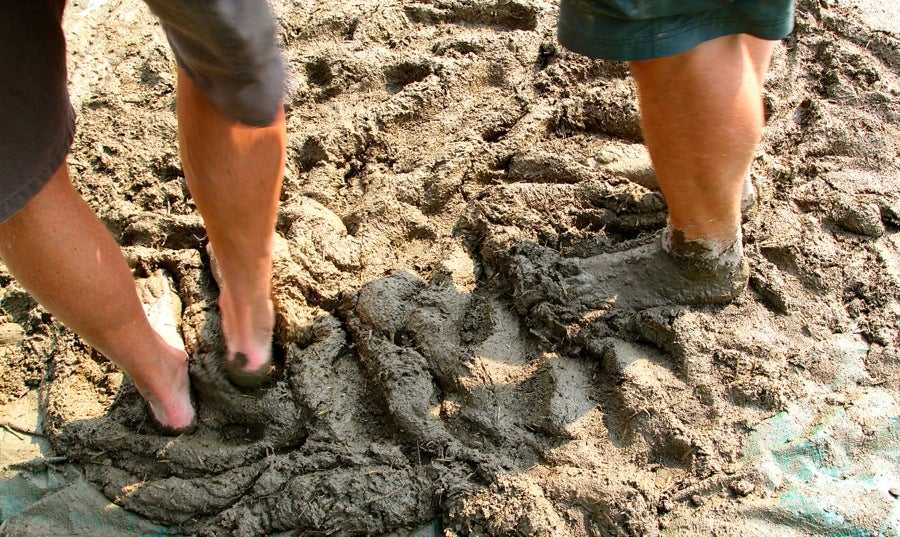 First step: making the mud!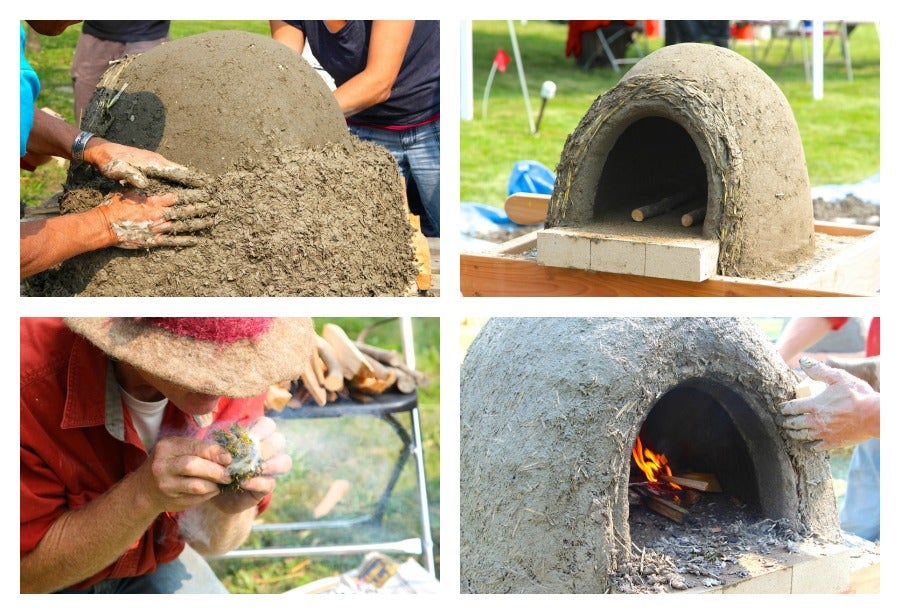 The ovens are built around a wet sand form; once the shell is hard, the sand is scooped out, and the oven is lit (the natural way, using dry moss), to harden the inside.
And, eventually, that hand-built oven will be used to turn flour into bread (or pizza, or even pies or cookies), completing the journey from grain in the field to food on the table – thanks to dedicated farmers, millers, scientists, and bakers.
King Arthur Flour is proud to participate each year in The Grain Gathering, and committed to our ongoing strong financial and personal support of The Bread Lab. We commend all of the farmers, millers, and bakers out there equally dedicated to one of world history's greatest traditions: bread.
For more on the Grain Gathering, see King Arthur dispatches from additional years. 
Jump to Comments