I was recently asked, "What's a good holiday gift from King Arthur Flour?"
I hesitated. So many choices; but what's universally appealing? Then it came to me – chocolates from our bakery. Give a box to your friends, and keep one for yourself!
Not convinced? Keep reading.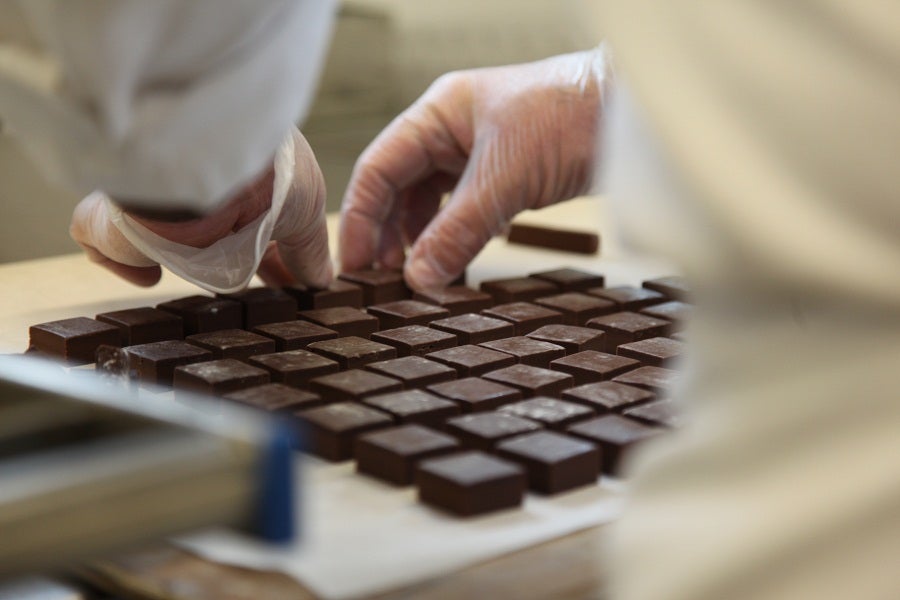 Brand new this season, King Arthur's pastry chef and chocolatier, Wilhelm Wanders, and his team created an assortment of premium chocolates sold here in our Norwich, Vermont store. Wilhelm is an 8th generation German master pastry chef, who owned a chocolate business in Virginia before relocating to Vermont. I recently asked Wilhelm about his chocolates.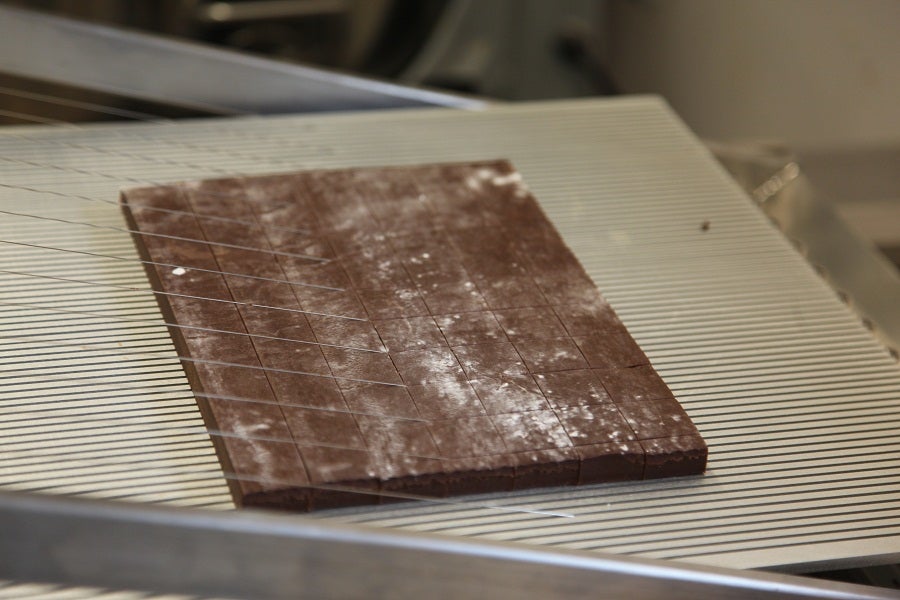 AE: You're a great pastry chef in addition to chocolatier. What is it about chocolate that you find appealing?
WW: You have to be exact and focused at all times. There are many rules to follow regarding temperatures, but you can be very creative with flavors and push the boundaries of the technical limits. Chocolate demands a high skill set, and you are working with very expensive ingredients – challenges I am happy to accept, to turn something already delicate into something extraordinary.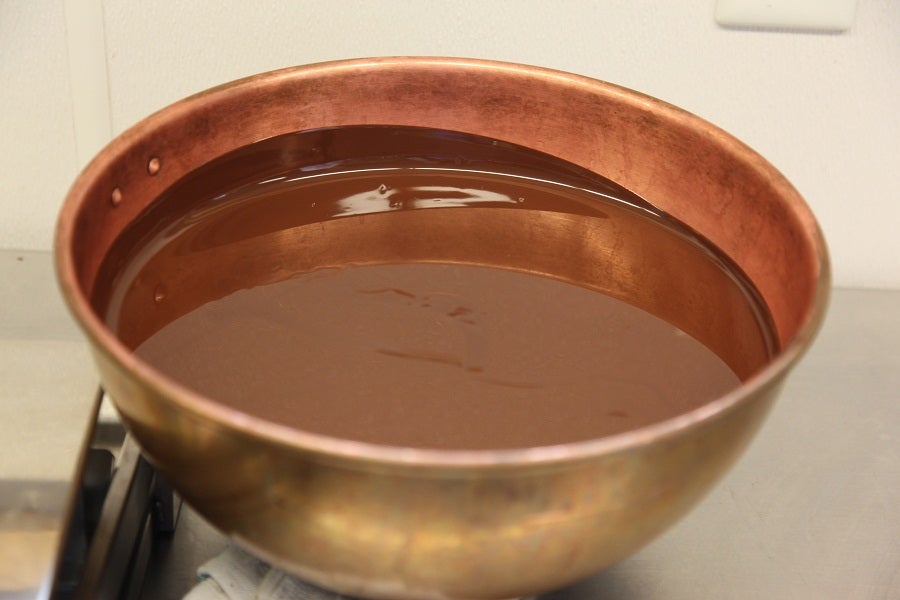 AE: What's the biggest challenge in producing chocolate confections?
WW: Chocolate can be temperamental. Even though I have worked with chocolate for many years, I still get surprised sometimes. You have to work very clean and be conscious of your timing in order for the product to come out just right.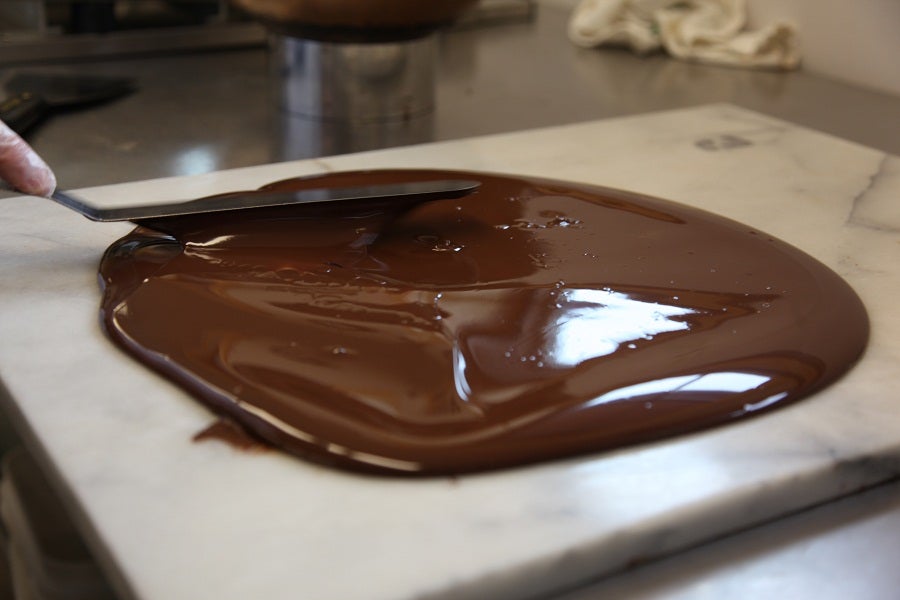 AE: Do you make all of the chocolates yourself?
WW: All of our chocolates are hand-dipped by our team. I work with fellow bakers, passing on all I know about chocolate. And, we all have the chance to enhance our skills by continual practice, and striving for a near-perfect end result.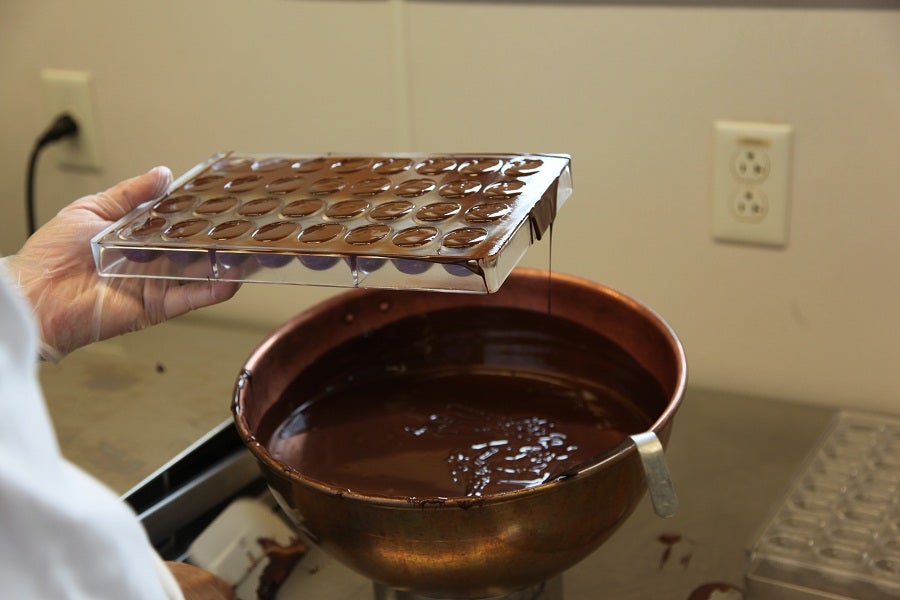 AE: What's your favorite flavor, in the mix we offer?
WW: Currently, the Plum Armagnac is my favorite. Sweet plums inside dark chocolate with a hint of Armagnac cognac pairs perfectly with a glass of red wine.
AE: Do you have a favorite chocolate memory from childhood?
WW: Growing up in a pastry shop led to quite a few encounters with chocolate. My dad used to bring home a chunk of his commercial blocks of chocolate, and me and my sister would gnaw on it for quite a while before it disappeared.
Come Christmas time we would help assemble the gingerbread houses, which in my dad's shop are made entirely of chocolate. It would be a shame if one of the walls would break and we'd have to eat it!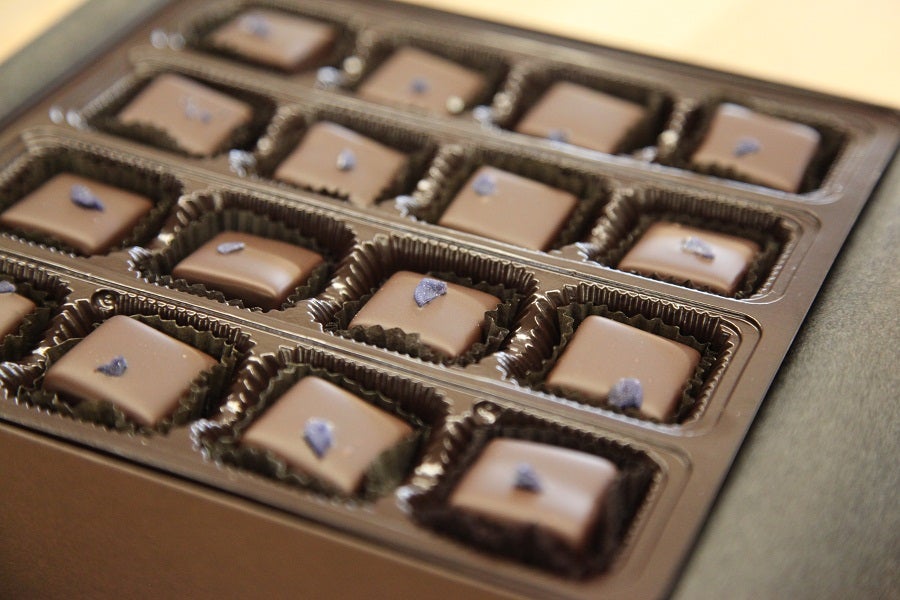 AE: What kind of  encouragement do you have for aspiring chocolatiers?
WW: Chocolate work can be very demanding, but also very rewarding. People shy away from it in fear of failure, but with a little time and effort you can create delicious treats. And, worst case scenario, you have to eat it all yourself!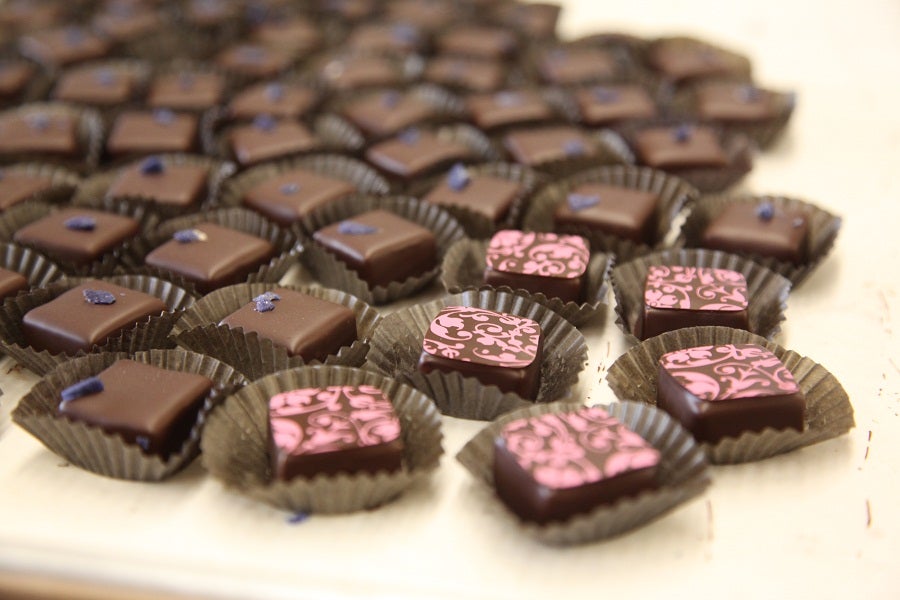 Want to improve your own chocolate skills? Read our post on types of chocolate and a basic guide to tempering chocolate. 
Jump to Comments