Did you catch that?! More than 50 King Arthur Flour employee-owners volunteered more than 100 hours to make and sell 5,000 cookies, raising $13,500 for Cookies for Kids' Cancer! Talk about good cookies. Combined with a dollar-for-dollar match from OXO, another Cookies for Kids' Cancer partner, King Arthur Flour generated a total contribution of $27,000!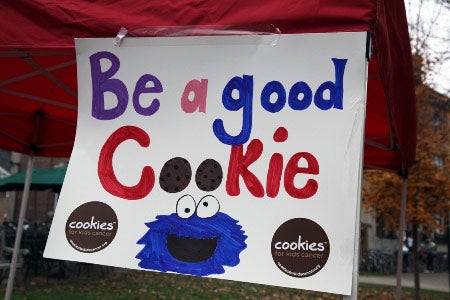 Earlier this year, King Arthur Flour became the official flour of Cookies for Kids' Cancer, a non-profit organization that uses the allure of fresh-baked goodies to raise money for pediatric cancer research. We're glad to offer our support to encourage and promote bake sales nationwide. And last month, we hosted our own bake sale right across the river at Dartmouth College in Hanover, New Hampshire.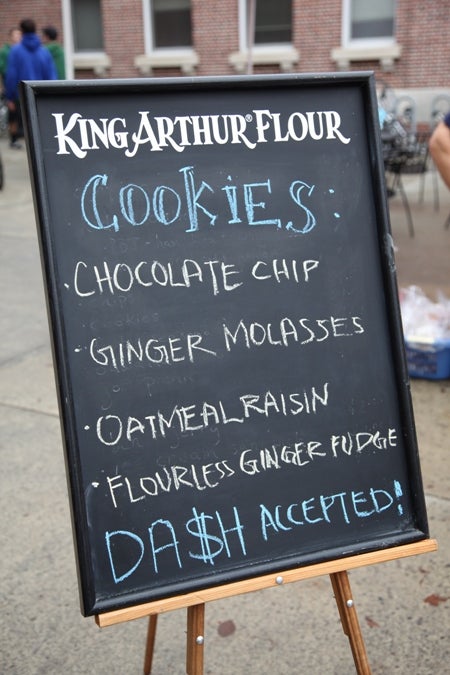 Despite the cool, gray day, with alumni and others in town for homecoming weekend, there were plenty of passers-by to snare our giant chocolate chip, ginger molasses, and oatmeal raisin cookies!
We were honored that Cookies for Kids' Cancer founder Gretchen Holt Witt joined us in Hanover for the event. Gretchen's son Liam's four-year battle with pediatric cancer, which tragically ended in 2011, inspired her to start the organization. We admire her strength and courage in sharing her story and working toward the day that no family must face such a tragedy.
Returning to New York City following the bake sale, Gretchen brought left-over cookies and distributed them to relief workers helping repair the damage wrought by Hurricane Sandy. It was a welcome treat, we're sure!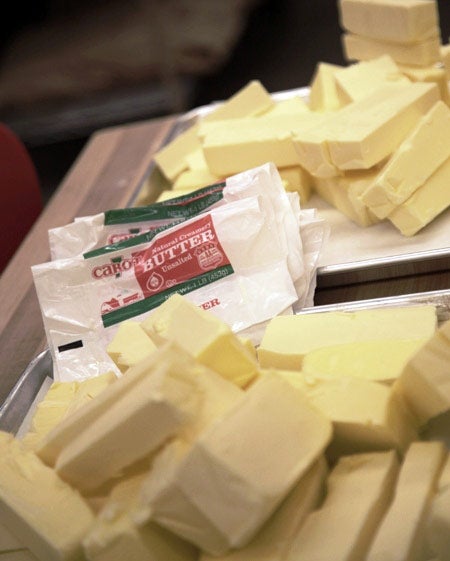 As you might imagine, baking 5,000 cookies requires a lot of butter...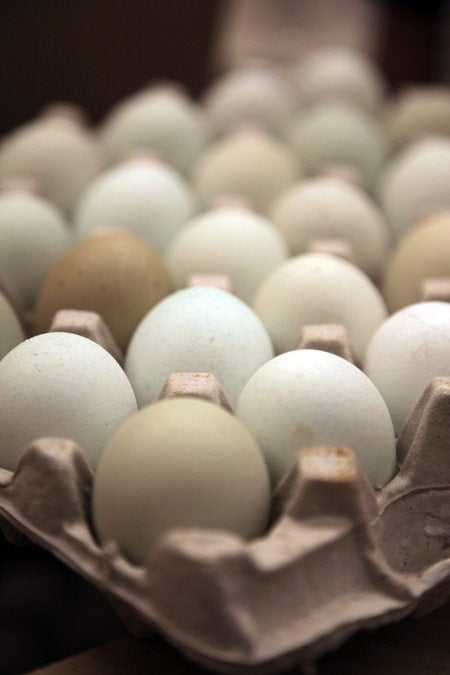 ...eggs...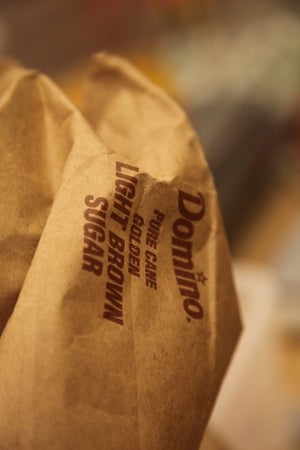 ...sugar...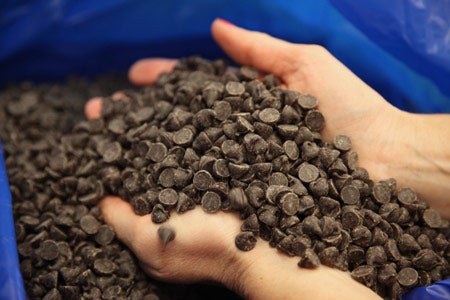 ...and chocolate. (Always chocolate.)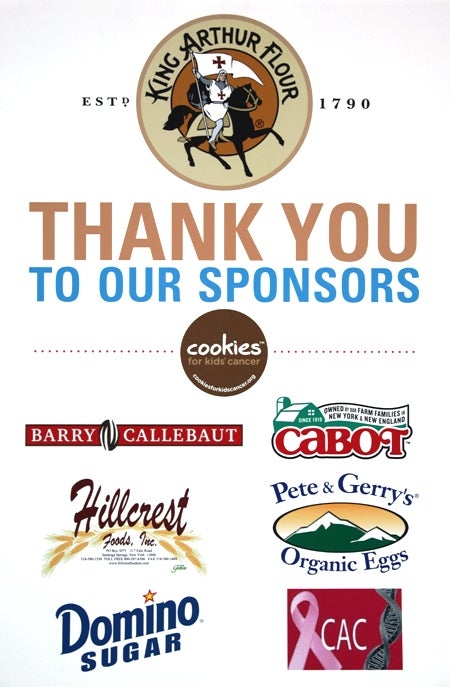 We had help from some wonderful partners who donated ingredients for the cause. Thanks, sponsors!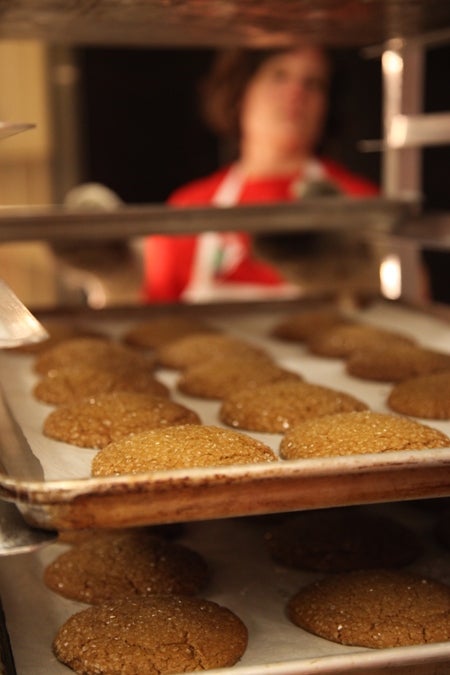 Thanks, also, to all the employee-owners who volunteered, and all who bought cookies and made donations. We're thrilled that, with everyone's help, we were able to surpass our fund-raising goal and make a significant contribution toward the fight against pediatric cancer.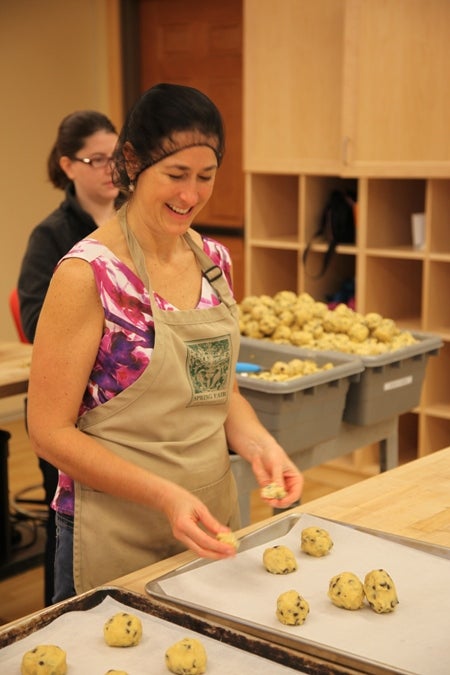 And there's one person who deserves special mention: our marketing program manager Julie Christopher, who not only developed our relationship with Cookies for Kids' Cancer but also orchestrated the entire bake sale effort. (We can thank her for our baking contests, Traveling Baking Demos, and other events, too!) Her unwavering enthusiasm for the organization and the event, combined with her love of cookies (see her regular column in The Baking Sheet), made our big bake sale a big success.
Jump to Comments