Bake for Good.
Sounds nice, right? But what does it mean?
Bake for Good is the umbrella name we give to everything we do here at King Arthur Flour to make the world a better place – through baking.
Our middle-school program, Bake for Good Kids, has taught over 200,000 "tweens" to bake bread – and to share it with those in need.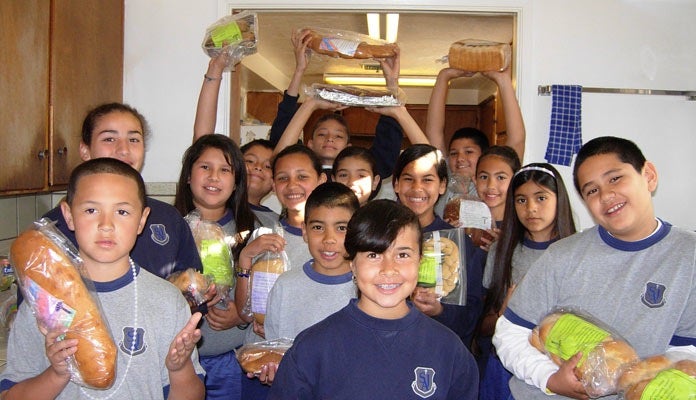 "Learn - bake - share" is the program's mantra. In support of that cause, schools all around the country have received total donations of over 850,000 pounds of King Arthur flour - representing over 1.1 million loaves of bread.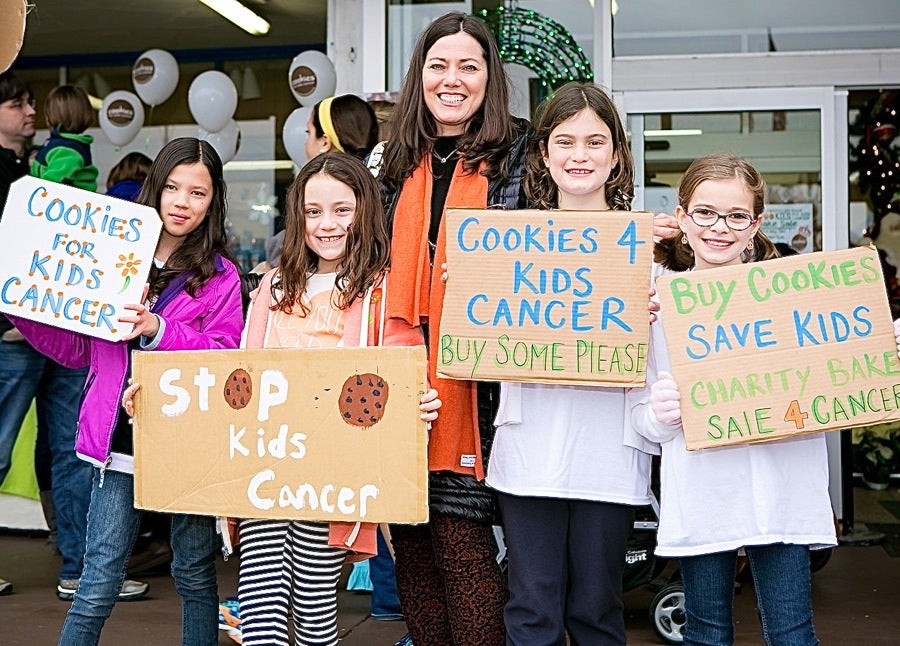 Bake for Good is also the umbrella under which we partner with Cookies for Kids' Cancer, a non-profit organization raising funds – via bake sales – for pediatric cancer research, "one cookie at a time."
But there are other less formal, almost extemporaneous ways we use our baking skills to make life better – more fulfilling, less challenging, or simply more joyful – for those around of us.
Many of us bake to thank and support volunteers and caregivers in the community.
Think firemen. And teachers. And the DPW guys plowing our snowy roads at 2 a.m.
The good volunteers who keep the walking trails cleared of brush at our local wildlife sanctuary regularly receive a batch of my favorite peanut butter cookies. Amazing how simple it is, really, to make people happy – especially when cookies are involved!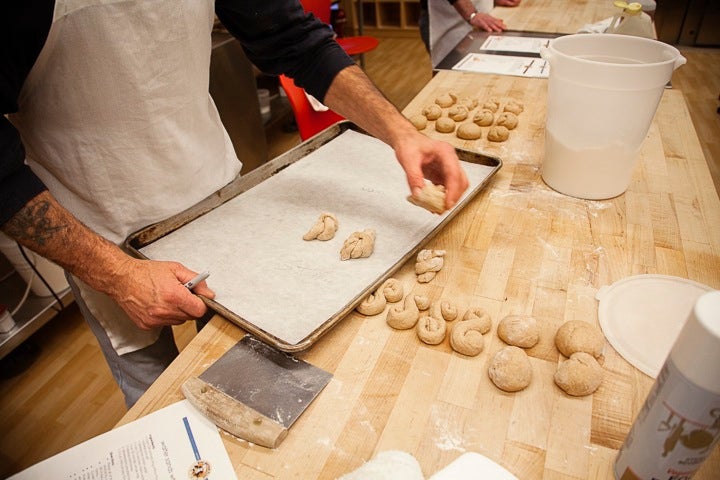 Recently, though, we undertook a project that was a bit more complex. King Arthur Flour public relations coordinator Julia Reed organized a program for local veterans from the White River Junction (VT) Veteran's Administration hospital, bringing them to the King Arthur Flour Baking Education Center for a whole wheat bread-baking class...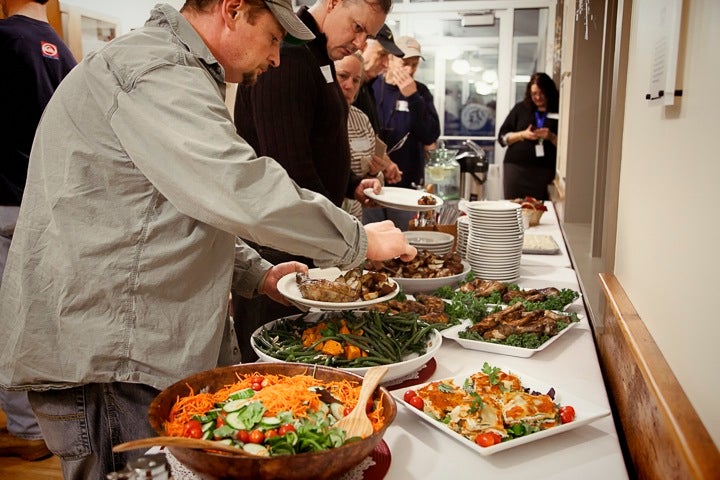 ...followed by a dinner prepared by our King Arthur Flour catering crew.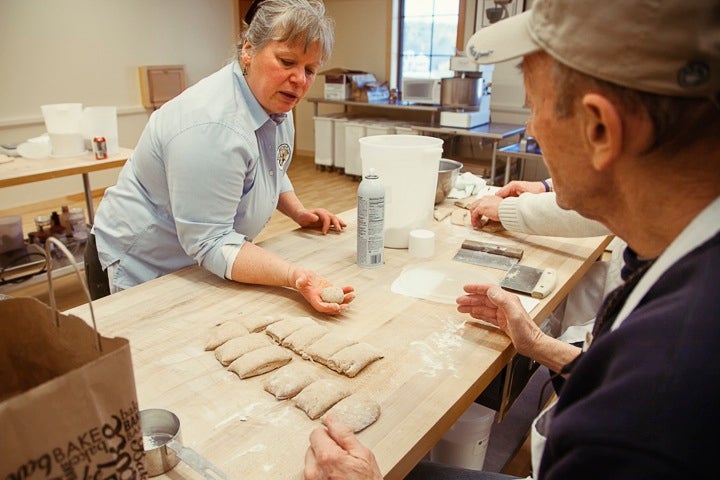 The class, taught by baking instructor and Baking Sheet newsletter editor Susan Reid, featured both yeast bread and rolls.
The bread baked by the veterans was donated to a weekly free VA farmers' market, which serves area veterans in need.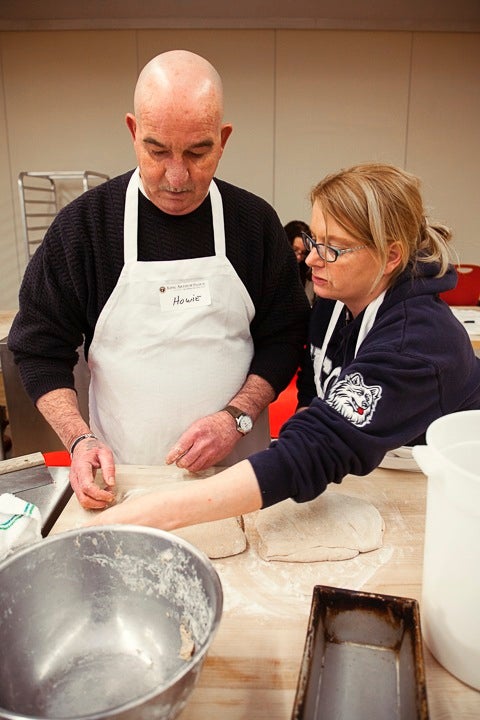 The vets learned to mix, knead, and shape dough, then bake it into rolls...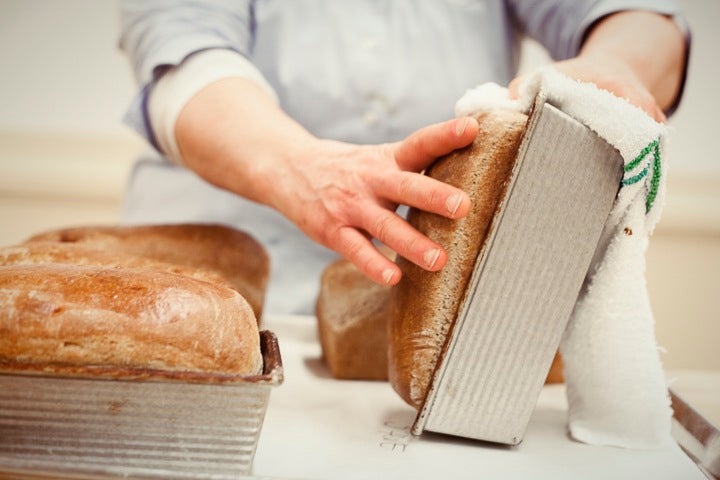 ...and loaves.
Following are some of Julia's thoughts and feelings about the event.
I'm so proud to have been a part of this wonderful evening. Several veterans made a point to tell me how much this program meant to them – to be invited to spend time at our beautiful facility, to have the opportunity to learn from a fabulous instructor, and to be able to give back to their fellow veterans by donating the bread they baked to the free Wednesday market.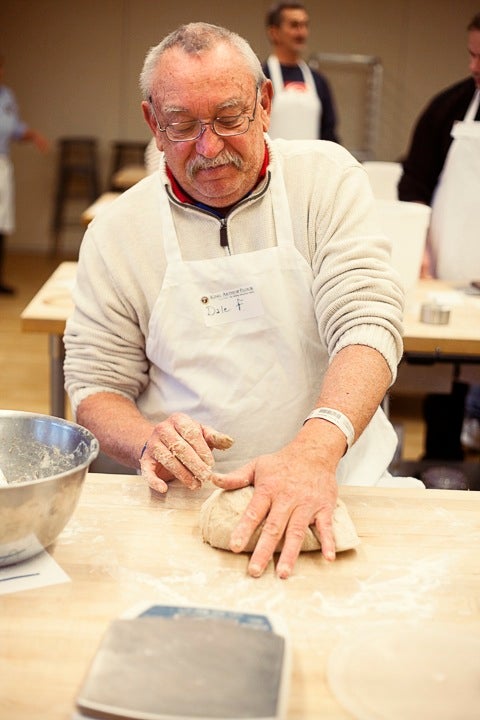 One gentleman told me a story about one of his first memories, of a bakery across the street from his apartment in the neighborhood where he grew up. They sold tarts in real tins, and every week he would go out and collect the tins for the bakery, who paid him a dime each for their return.
Another vet told me about how his grandmother used to bake all day long, and that the smell in the classroom brought up memories he hadn't recalled in decades.
They all agreed that it felt great to get off of the VA campus and away from their troubles, if only for a few hours.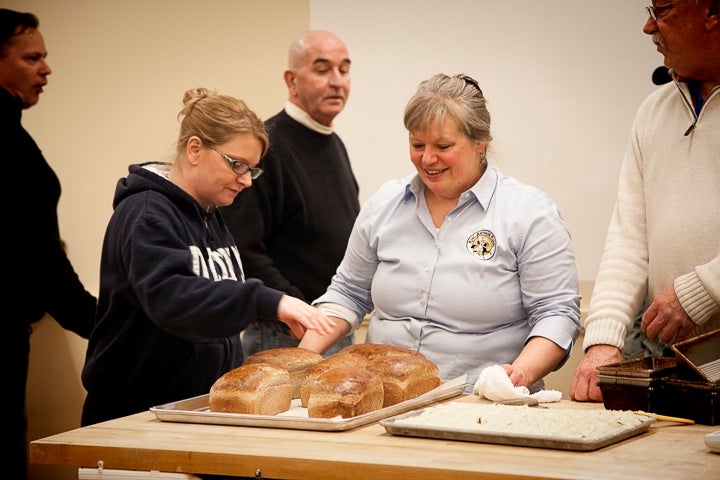 The warmth and gratitude was palpable in the room, and I felt so tremendously fortunate to work for a company that would sponsor an event like this.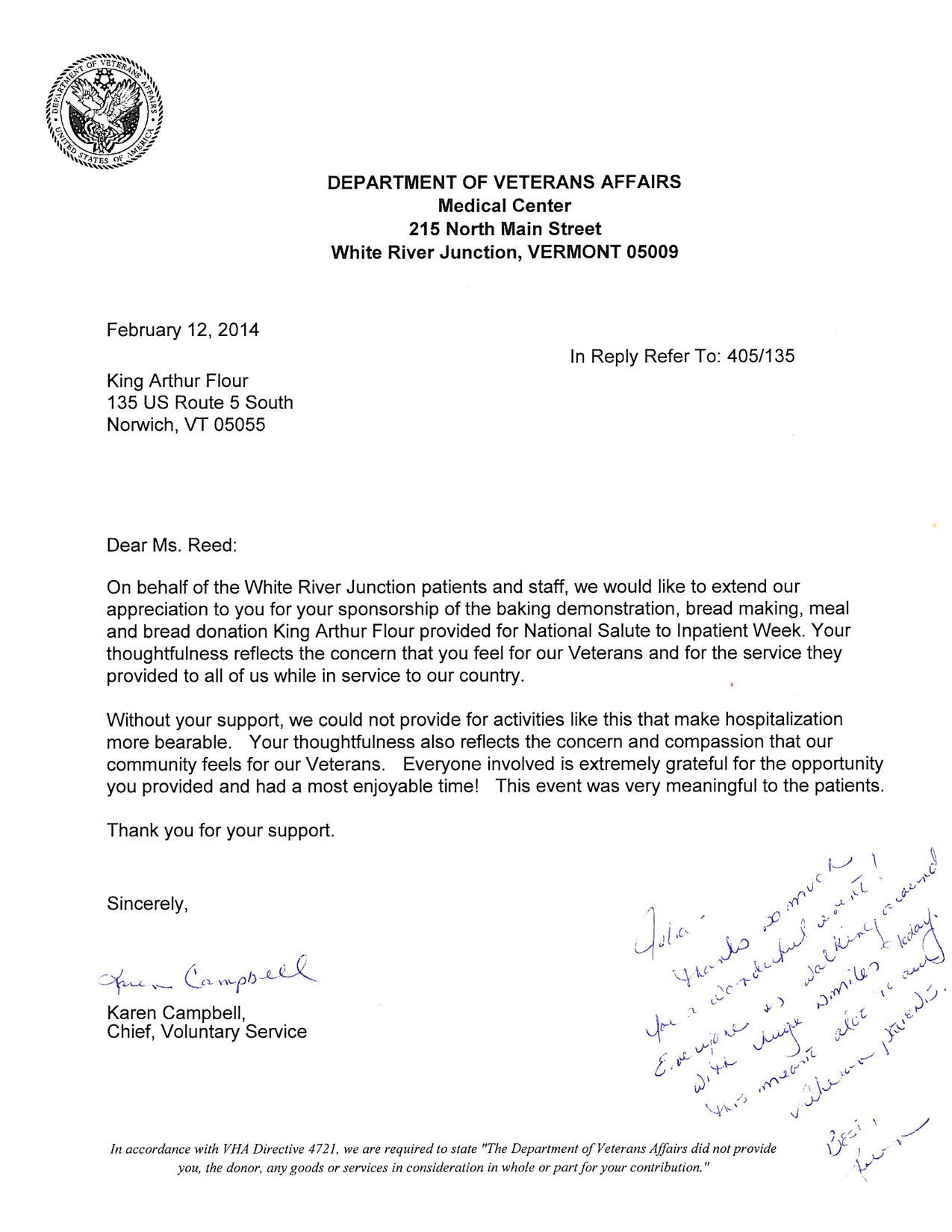 Here's to more Bake for Good successes this coming month, as we hit the road with our first Bake for Good Tour, traveling from Seattle, to Minneapolis/St. Paul, and on to Los Angeles. We'll be meeting with local bloggers in each of those cities to teach them yeast bread and pie crust techniques. Then we're asking them to give back by using their new-found knowledge to create a home-style, sit-down meal for those in need at a local homeless shelter. 
Both events will donate 10% of partnering shops' profits (Homegirl Café and The Grilled Cheese Truck) to Homeboy Industries, an organization living the mission of Bake for Good. Homeboy's mission is to help get high-risk, formerly gang-involved men and women off the streets and back on their feet by offering free job training, education, and legal and mental health services.
Can't join us in person? Participate online! Share your favorite "baking and sharing" pictures and stories on Facebook, Twitter, and Instagram, using the hashtags #kingarthurbaking and #bakeforgood.
Jump to Comments