"For more than 20 years, Gretchen Witt has worked in public relations, primarily for innovative housewares brands. But in 2007, Gretchen's career was put on the back burner when her 2-year-old son Liam was diagnosed with pediatric cancer. Liam's courageous spirit inspired her to raise money for a promising new treatment in need of funding. Though Liam tragically lost his battle at age 6, Gretchen continues to inspire people across the country with the message that every person can do their part to impact change." – from cookiesforkidscancer.org
Our thanks to guest blogger Gretchen Witt for telling her story here. - King Arthur Flour
At Cookies for Kids' Cancer, we love all seasons. But we especially love spring – nothing inspires people to get outside and set up a bake sale more than the first really warm days of the season.

We couldn't be happier about teaming up with King Arthur Flour to inspire bakers from coast to coast to host a bake sale this spring – and really, all through these warm months.
Each time I'm in the grocery store these days, I'm sure to walk through the baking aisle, even if I don't need a single ingredient. I make sure to pass by the bags of King Arthur Flour lining the shelves, so many bearing the Cookies for Kids' Cancer logo.
In addition to the gratitude I always feel, I also become nostalgic for the many Saturdays I spent baking with my son Liam, who battled cancer for four years, from age 2 ½ to age 6 ½. He loved to bake, and always looked forward to weekends of donning his Chef Liam hat and apron while baking with his sister Ella.
Liam's favorite? Cake. He loved standing on the step-stool in the kitchen, manning the stand mixer, and then carefully pouring the batter into the pan.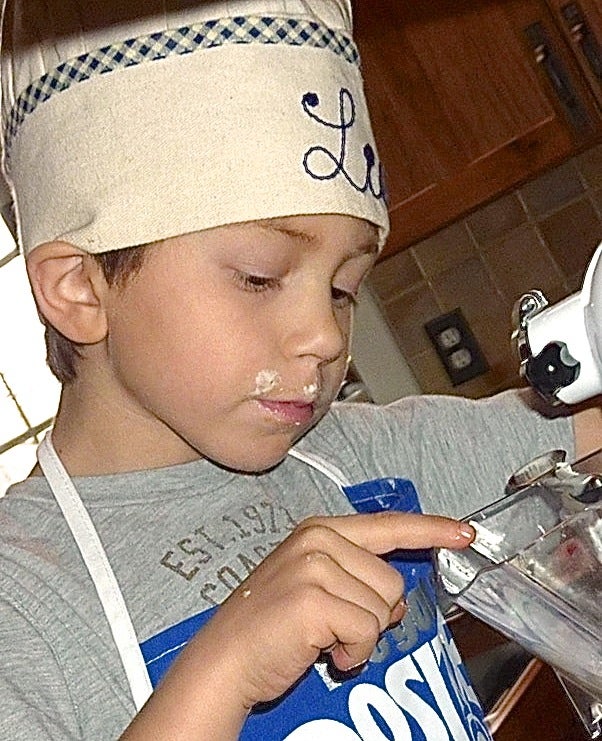 But his favorite part was icing the cake – turning his delicious creation into an artful masterpiece. We'd take a quick picture, then dive into the cake – Liam serving up each piece and smiling his sweet smile, content knowing he was bringing so much joy to our entire family.
That is what makes the relationship with King Arthur Flour so special to me personally. We know that baking means so much more than just a treat. Baking means love. And when we launched Cookies for Kids' Cancer, our intention was sharing love, one Good Cookie at a time.
But we also have a much higher mission: to change the facts of pediatric cancer for good.
Every day supporters just like you are helping individuals understand that pediatric cancer is still the #1 disease killer of kids in our country. The main reason why? Lack of funding for research into new, safer treatments.
Today, the National Cancer Institute funds only about 7 out of every 100 grant requests received, and even fewer directed towards children. That leaves a lot of potential on the table… potential in the form of research that can lead to more treatment options for children, treatment that offers hope.
In many cases Cookies for Kids' Cancer provides the critical seed money that can lead to new treatment, in the initial form of a clinical trial. And that's funded at $100,000. Not billions or millions… just $100,000.
These grants are helping us see science move forward. Already nine new treatments kids are receiving started with funds from Cookies for Kids' Cancer. Can you imagine that? Seems impossible, doesn't it? That's why when we say EVERY DOLLAR COUNTS – we mean it.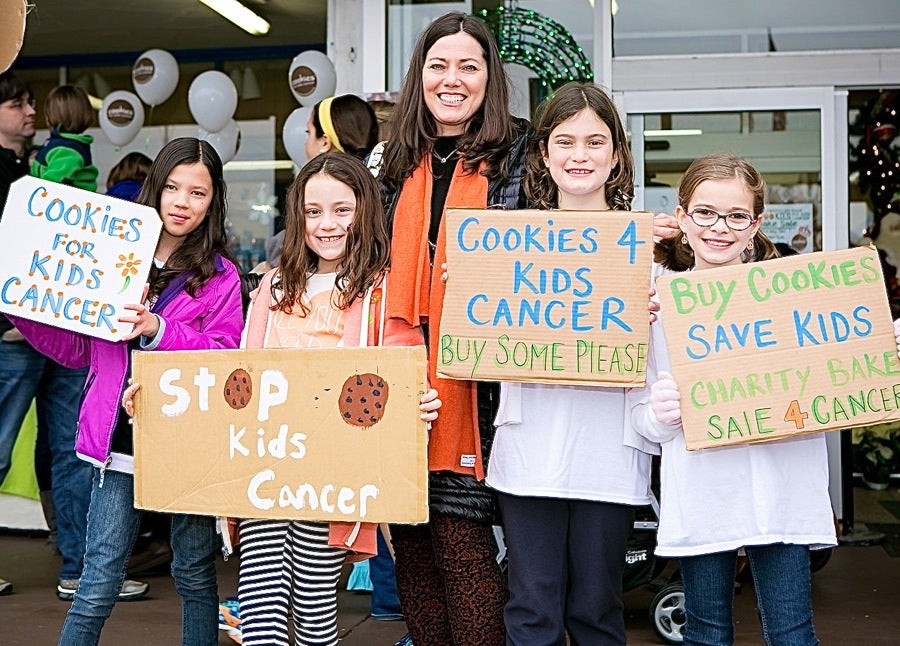 So THANK YOU. Thank you for making baking a joy every single day. Thank you for encouraging everyone who buys your flour to join the fight against pediatric cancer. Thank you for being Good Cookies.
As Liam often said, "If not now, when?" Thank you for doing something NOW to make a difference for kids everywhere.
Love. Like. Liam,
Gretchen
Find out how to host your own Cookies for Kids' Cancer bake sale.
Jump to Comments