Recipe inspiration to set up your own bake sale
In support of Cookies for Kids' Cancer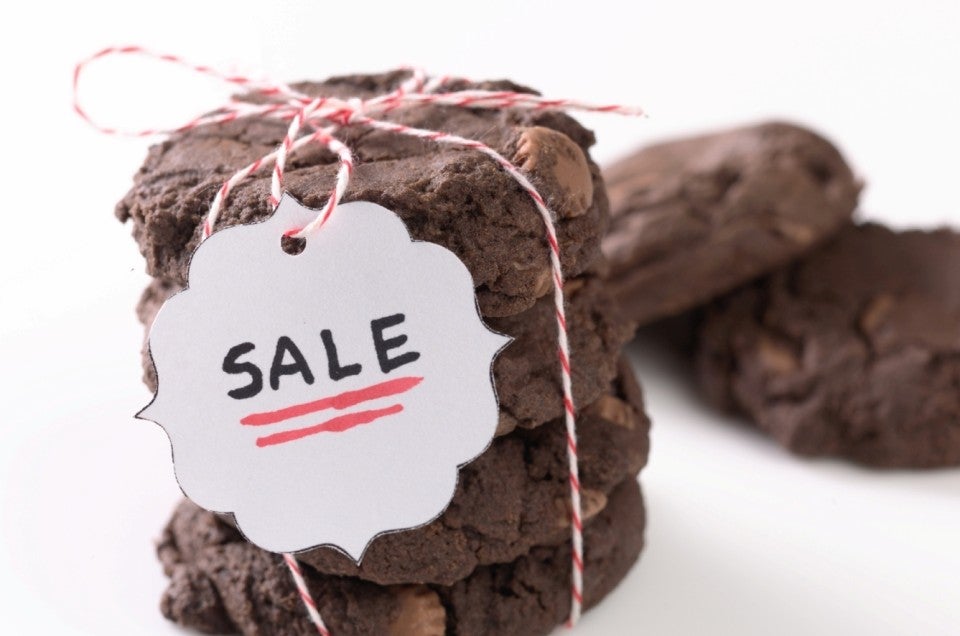 I have many fond memories of bake sales.
Growing up, my brothers and I were very involved in sports. We often spent weekends in the car driving to see someone's game or tournament. A 2-hour drive to your 9-year old brother's baseball game was worth it if there was a bake sale at our destination.
"Mom...," I would say, using my little-girl charm, "Can I have some money to buy a treat?" She could never resist handing over $5 to support whatever it was the team, club, or organization was raising money for.
That's the thing with bake sales, for a small price you get a homemade goodie, while supporting a good cause. It really is a win-win.
If a group can get together to bake and sell treats to raise money for new uniforms, a service trip to South America, or the local Humane Society, why can't bake sales be used to make a difference on a larger – national – scale?
Well, they can! Cookies for Kids' Cancer, founded in 2008, has proved the power of bake sales. Gretchen and Larry Witt started Cookies for Kids' Cancer during their son, Liam's, battle with cancer. The Witts were shocked by "the lack of effective treatments for pediatric cancer due to lack of funding."
Lack of funding can be changed by raising awareness and money. And that's what Gretchen and Larry have been doing ever since. By encouraging people all over the country to have bake sales to support pediatric cancer research, Cookies for Kids' Cancer has donated $5 million in grants since 2007.
King Arthur Flour was inspired by Cookies for Kids' Cancer and their mission, and joined as a sponsor in 2012. Take a look at some of our favorite bake-sale recipes –Emily Malpino, King Arthur Flour inventory planning manager, got involved in baking for Cookies for Kids' Cancer bake sales because she likes baking and she loves kids.

"Anything to help kids is important for me," Emily said. "There's not much that's more rewarding then helping kids in need." Emily's favorite bake-sale recipe is Oatmeal and Flax Cranberry Cookies (also available in a tasty gluten-free version). This healthy oatmeal-raisin-with-a-twist cookie is very satisfying – and they freeze perfectly! 

Gwen Adams, writer and recipe tester, likes to make biscotti. They look elegant, and taste delicious. But the best part is that they're easy to make.
This is what Gwen has to say about getting involved: "No one should ever have to hear the word 'cancer'…especially not children. If spending a few hours in the kitchen, doing what I love, will aid in any way in the search for a cure, it's really a no-brainer. Cookies for Kids' Cancer is such a wonderful organization; that makes getting involved fun. From baking, to making colorful posters and setting up the table, to knowing that 100% of the proceeds go to research for those sweet kiddos…I just feel good all over."

Barbara Sleeper, a member of our King Arthur Flour human resources team, got involved with Cookies for Kids' Cancer to share her baking skills with those in need.
"In my personal life, we regularly celebrate our family's good fortune but always remain aware that there are others who haven't been so lucky." Barb loves to make Chocolate Chip Cookies. This recipe makes cookies with the perfect balance of crunchy edges and chewy centers – and it's King Arthur Flour guaranteed!

While cookies are great, I'm more of a brownie gal myself. I love our Whole Grain Brownies. These brownies are so decadent and delicious... and I can feel better about eating one (or two!) because of the whole wheat.
Brownies are a great addition to round out a bake sale. I love to bake, and when baking can help me support my favorite causes, it really is a great feeling.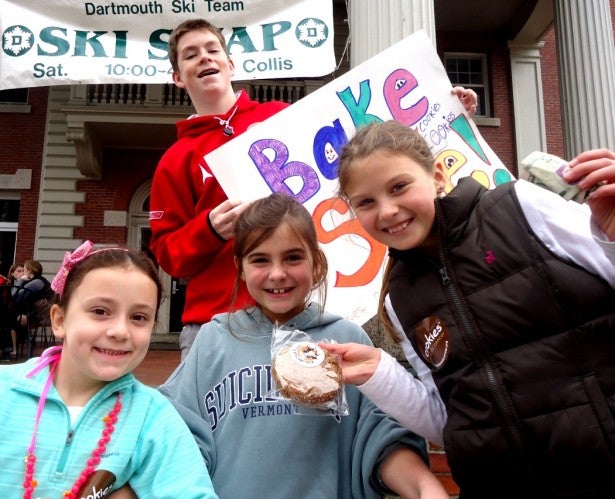 Get started using your baking powers for good. We'd love to hear about your bake sales; we invite you to share your pictures on Facebook,Twitter and Instagram, using the hashtag #bakeforgood.
Jump to Comments