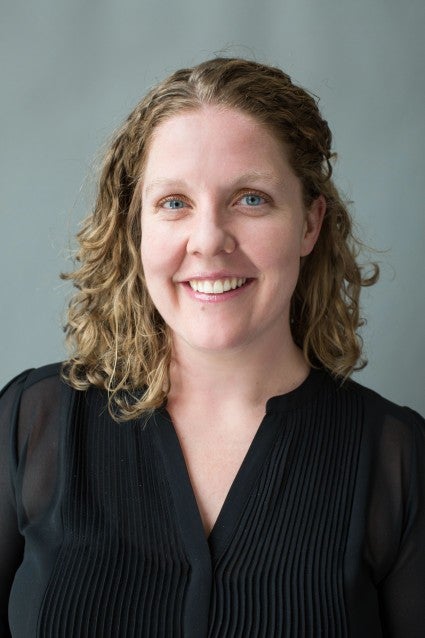 About Molly Marzalek-Kelly
Employee-owner since 2016
Born and raised in Vermont, Molly loves nothing more than keeping her friends, family, and community well-fed. She whole-heartedly agrees with the sentiment that there's no greater feeling than giving something you made with love to someone you love. At any given time, she always has a few weeks' worth of English muffins, sourdough waffles, and whole wheat brownies in her freezer.  
After graduating from Wheaton College, Molly took her economics degree and moved to New York City. She spent years auditing cable companies, domestically and abroad, on behalf of major motion picture studios before realizing she couldn't spend her life at a desk staring at excel spreadsheets. A full-blown quarter-life crisis helped her decide that it was time to pursue her dream job: being paid to bake. 
Molly completed the Pastry Arts Program at The French Culinary Institute (now known as The Institute of Culinary Education), immediately quit her day job, and entered the food/kitchen industry. She worked as a pastry cook at Jeffrey Zakarian's restaurant, The National, before joining the team at Baked, a well-known and loved Brooklyn bakery. She was quickly promoted to lead baker/pastry chef and was integral in opening Baked's second location in Tribeca. Under Molly's kitchen leadership, Baked garnered two James Beard Award nominations, in 2014 and 2015.  
Looking for a better work-life balance (and no longer wanting to get up at 2:30 a.m.), Molly moved back to Vermont and found a home at King Arthur. She worked as a trusted member of the Baker's Hotline before joining the Test Kitchen team. She is a Senior Recipe Developer and spends her days developing, testing, and writing recipes, doing lots of dishes, and wishing there were more hours in each day. Outside of work, Molly loves traveling and trying her hand at new hobbies such as glass blowing, quilting, and wheel-thrown pottery.