Personalize your bread baking
Recipes you can customize to your tastes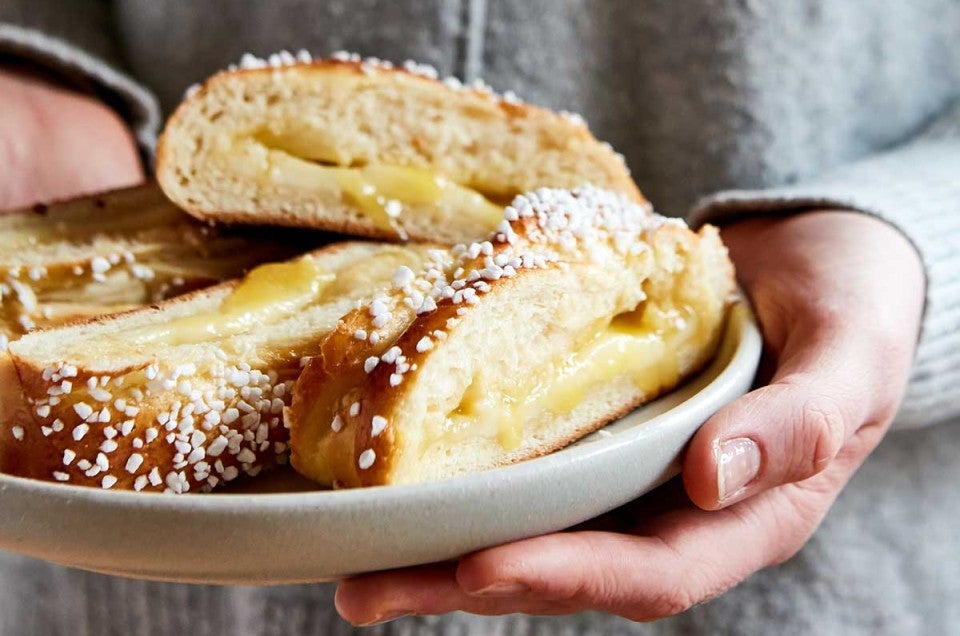 You might have heard the common refrain that baking, unlike cooking, is an exact science. Changing a recipe is sometimes frowned upon, and adding new ingredients can spell disaster.
And while yes, following a tested recipe as written is the best way to ensure baking success, don't forget there are plenty of instances in which you can deviate from the prescribed path. After all, who doesn't like to add their own creative spin to a baked good?
With so many people embracing bread making recently, we started thinking about various bread recipes that bakers can customize according to their own tastes, cravings, and ingredients. Because while a trusty bread like No-Knead Crusty White Bread can be baked as a reliable staple each week, bread also offers the chance to run wild with inspiration and creativity in your kitchen.
Here are four bread recipes perfect for experimenting with different flavor profiles and combinations, so that each batch you bake is new, exciting, and delicious.
We'll show you how to customize each recipe, then offer some flavor inspiration to get started. After that, the floor is yours to get baking.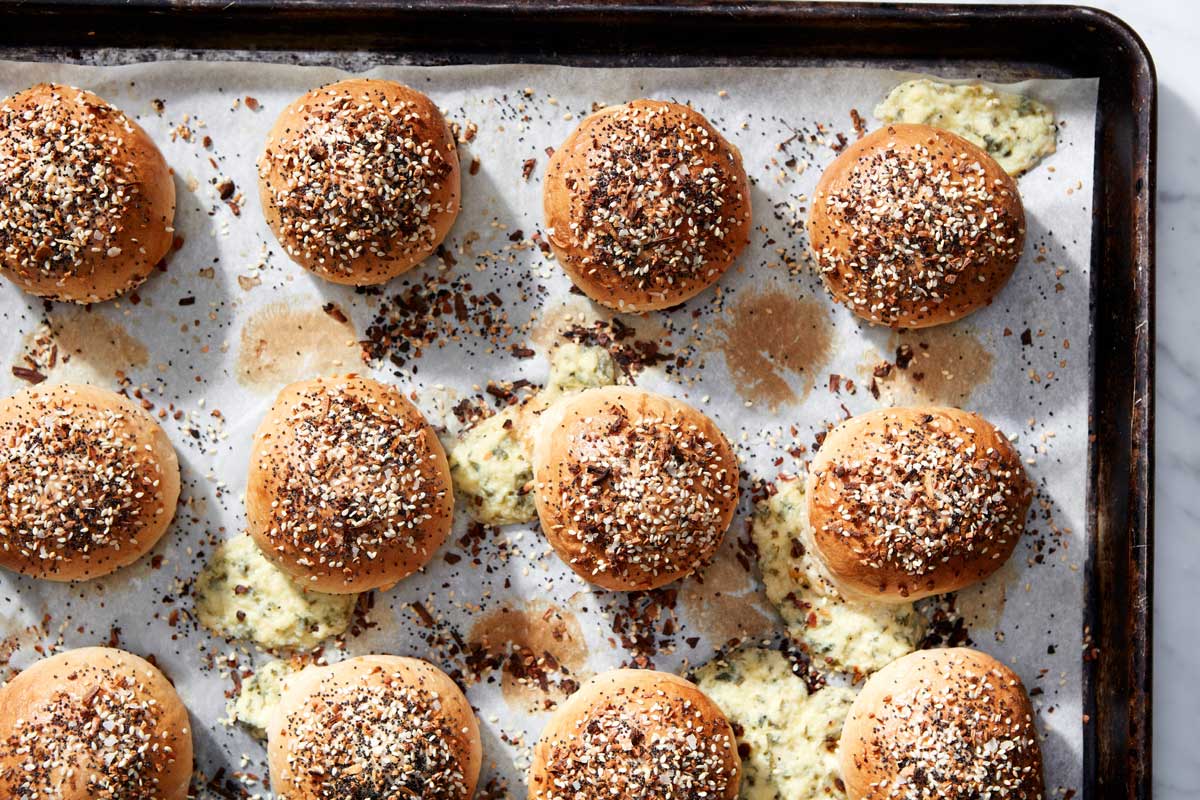 What if you took a bagel slathered in cream cheese, then decided to stuff that cream cheese into the center of a chewy, dense roll instead? You'd get the Stuffed Bagel Bun (which takes its inspiration from Milk Bar's Christina Tosi and her "Bagel Bomb").
Showered with Everything Bagel Topping and filled with cheddar and cream cheese, this recipe evokes a classic bagel taste. But bagels, after all, can span a wide variety of flavors from sweet to savory. Why shouldn't bagel buns as well?
How to customize
 
This recipe offers two different ways to play around with flavors: the filling and the topping.
The filling itself calls for just cream cheese and shredded cheddar cheese (plus the optional addition of herbs and Better Cheddar Cheese Powder). You can easily swap another cheese for the cheddar, or stir in additional flavorings or ingredients like spices, chopped bacon(!), and more. Or make a sweet version by omitting the cheddar and replacing it with more cream cheese, then adding sugar or another sweetener and other tasty additions like spices, raisins, or chopped fruit.
Then there's the topping. Instead of Everything Bagel Topping, go with something a bit more unconventional by sprinkling with other seed blends, spice mixes, cinnamon sugar, sprinkles, and more.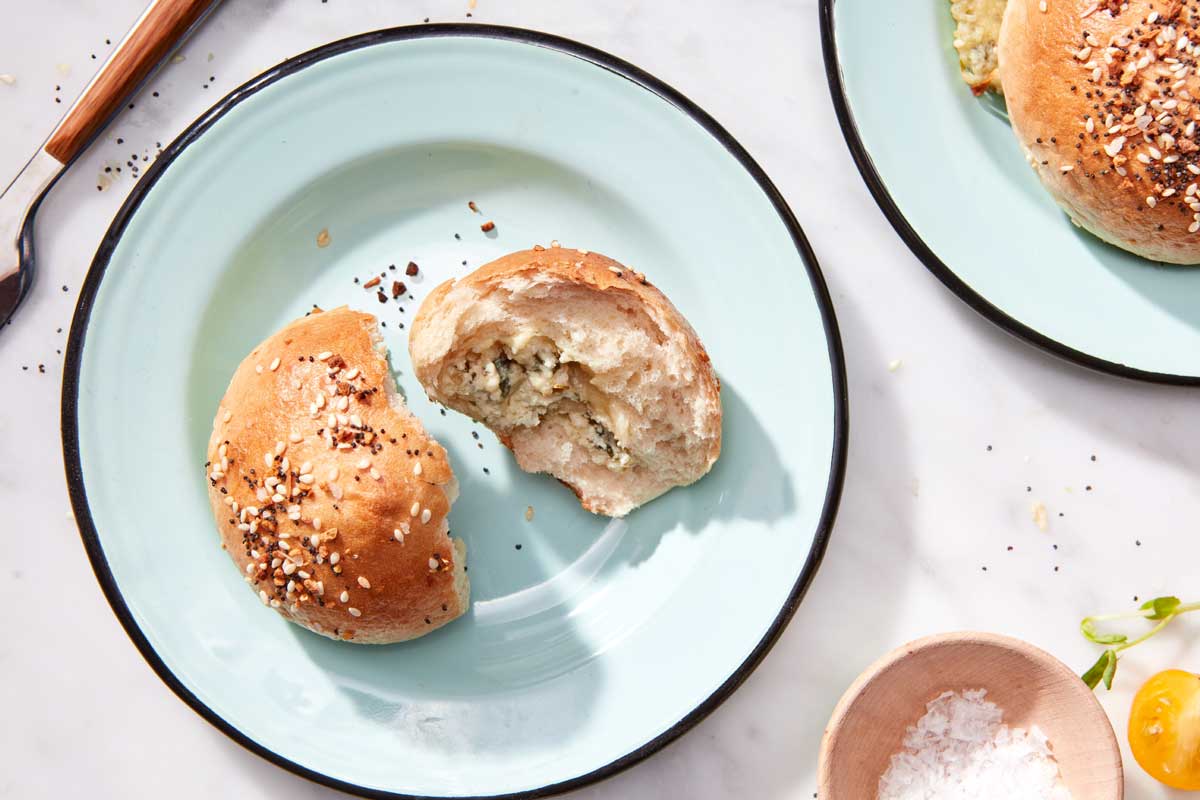 Suggested variations
 
Jolly green buns: We've already given you a template to get started in the recipe itself, which calls for the optional addition of herbs like chives to add vibrant color and flavor to the buns' filling. Try going with something bold and unexpected, like mint or coriander, then jazz them up a notch by stirring in chopped sun-dried tomatoes, roasted garlic, or olives. 
Maple bacon bombs: A classic salty-sweet pairing, this is the ultimate breakfast mashup. Make the filling with a drizzle of maple syrup and cream cheese (omitting the cheddar), then stir in chopped cooked bacon. Top the buns with a light dusting of maple sugar before baking.
Stuffed breakfast sandwich: Transform your buns into a breakfast sandwich by adding chopped cooked sausage to the cheddar-cream cheese filling, then topping the baked buns with shredded cheese on the outside before sticking under the broiler for a melty, crunchy delight.
This recipe is a gorgeous, twisted stunner that we simply can't get enough of. It's been a reliable staple across the King Arthur-verse for its eye-catching appearance (surprisingly easy to pull off!) and sweet, buttery taste.
The cinnamon-sugar filling is a classic, but that doesn't mean it can't undergo a little tinkering. 
(By the way, if you're a gluten-free baker, start with our recipe for Gluten-Free Cinnamon Star Bread and play around from there.)
How to customize
 
We've been switching up star bread for a while now, and one of our favorite tricks is to turn it savory. To do so, simply reduce the sugar in the dough to 1 tablespoon and omit the vanilla extract. Then fill the inside of the dough with spicy spreads, rich cheese, hearty cooked meat, or all three!
Of course, you can still satisfy your sweet tooth by incorporating flavors and fillings other than classic cinnamon sugar. Sweetened nut butters (just stir in a little honey or maple syrup) and jams are two great options to begin with.
Suggested variations
 
Savory star bread: We love savory star bread so much, we wrote a whole separate blog post about it! From pesto to pizza, check out all the filling ideas outlined in our post on savory star bread. 
Peanut butter bliss: Who doesn't love the good old-fashioned combination of peanut butter and chocolate? Try spreading peanut butter across the layers of star bread dough, then sprinkling generously with chopped chocolate. If you have a peanut allergy, you can substitute your favorite nut or seed butter. 
Caramel-apple bread: Enjoy all of the deliciousness of baked apple pie, sandwiched between layers of buttery bread. Prepare the filling from our Caramel-Apple Cinnamon Buns recipe, then use it to fill your star bread. To really gild the lily, drizzle with caramel sauce to serve.
This Butterflake Herb Loaf recipe is based on a Bake-Off® winner from 1964, which proves that a classic recipe will stick around when it's good. And this one is really, really good.
The shaping technique is similar to classic pull-apart bread, with an enticing filling sandwiched between each buttery slice. Here, it's a savory treat, stuffed with chives, garlic, caraway, and herbs so that each bite is bursting with flavor. Hmmm, wonder what else we can fill this bread with instead?
How to customize
 
The main flavor profile of this bread comes from its filling, which can easily be tinkered with to turn the loaf into something entirely different. As with other breads on this list, you can either stick with savory or switch to sweet — or maybe make one version of each for dinner, then dessert?
We already covered some flavor ideas and additional riffs (like incorporating the tangzhong method) in our previous blog post, Butterflake Herb Loaf, transformed. For even more ideas, read on.
Suggested variations
 
Get cheesy: For all you cheese lovers out there, we've already got a cheddar-y spin on our recipe site: Cheddar Cheese Pull-Apart Bread. Try adding some finely chopped sun-dried tomatoes for a pizza-inspired filling.
Citrus cheer: If you're a sucker for all things cranberry (guilty!), you can prepare the filling in our Cranberry-Orange Babka, using it to lightly coat each piece of dough for a bright, citrusy flavor.
Eat your greens: Greek spanakopita is a go-to comfort dish, and pretty much the only way to improve it would be to turn it into bread. Inspired by that classic spinach dish, try using the filling from our Spinach-Ricotta Calzone to fill your loaf. Using feta in place of the parmesan would be an excellent swap if you're really trying to emulate spanakopita.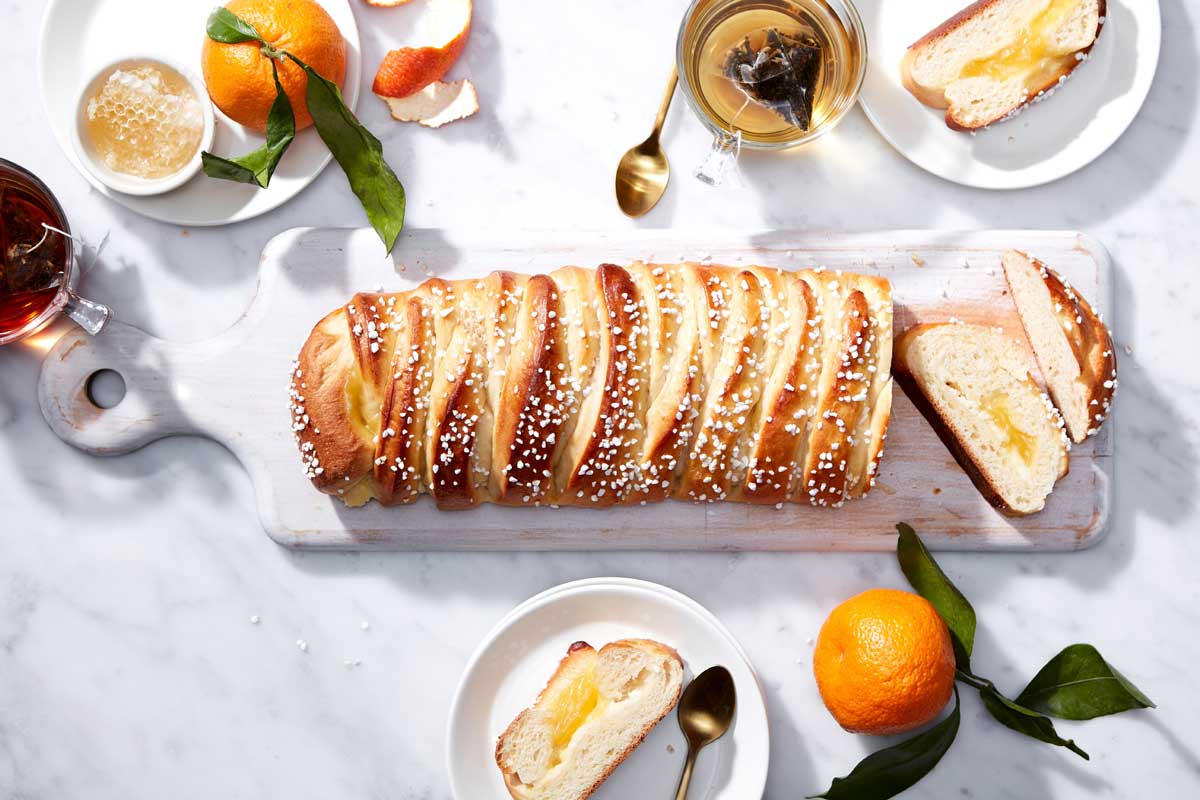 With a sweet, sunny filling and simply braided shape (so much easier to pull off than it looks), this Braided Lemon Bread can brighten up even the most dreary of days. The fresh pop of citrus is particularly welcome in the winter, but don't let that stop you from dreaming up other sweet surprises to add as your filling.
How to customize
 
This recipe calls for lemon curd in the filling, which is how the bread gets its bright color and fresh flavor. To customize to your preferences, simply swap out the curd and substitute your favorite jam or preserves instead.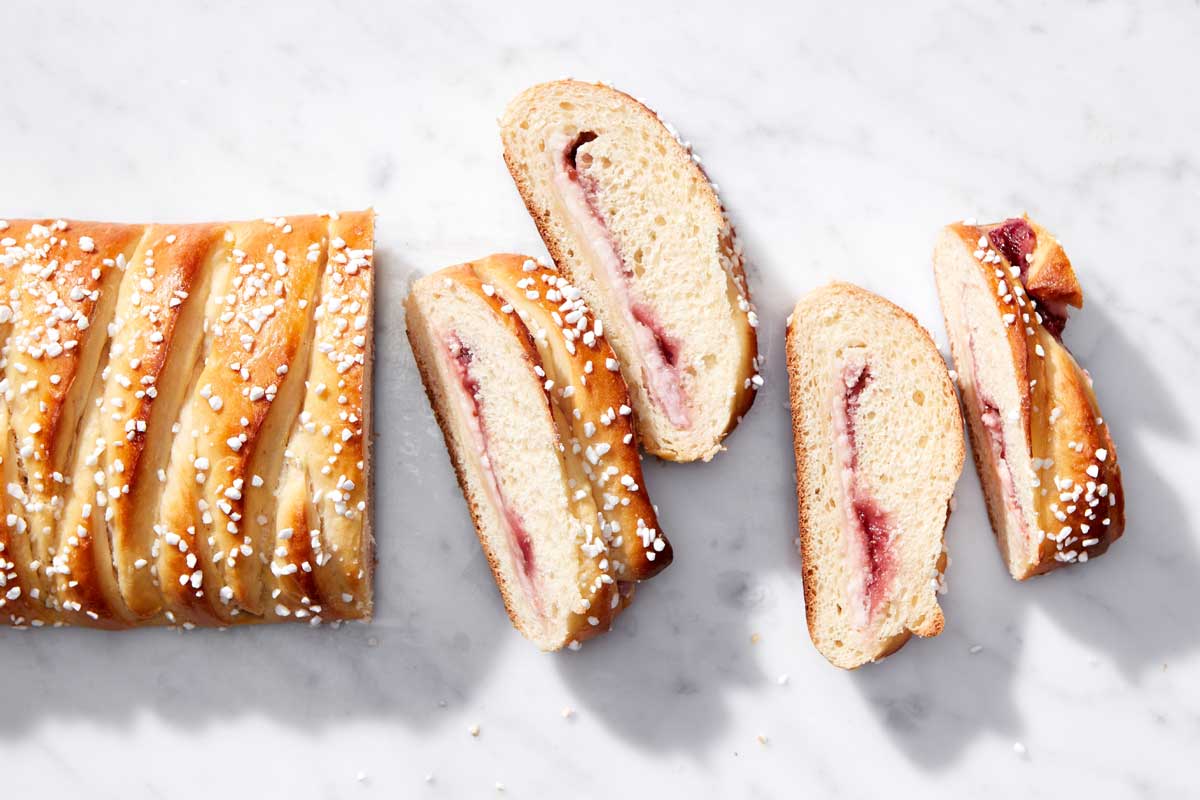 Suggested variations
 
Very berry bread: Berry jams and preserves are a great way to capture summer flavor, no matter the time of year. Raspberry jam (pictured above) is a particular favorite.
Customized curd: Take your bread to the sunny Florida Keys by swapping the lemon for a bright green Key lime curd filling instead. (To make, simply prepare our recipe for Lemon Curd and use Key lime juice.) Or for more cranberry (because I can't get enough) whip up a batch of cranberry curd from this recipe for a rich magenta hue and tangy taste.
Let nuts shine: Who says you have to stick with just fruit? Spread almond paste in the center of the bread, then top with apricot jam or a sprinkle of slivered almonds for an elegant treat.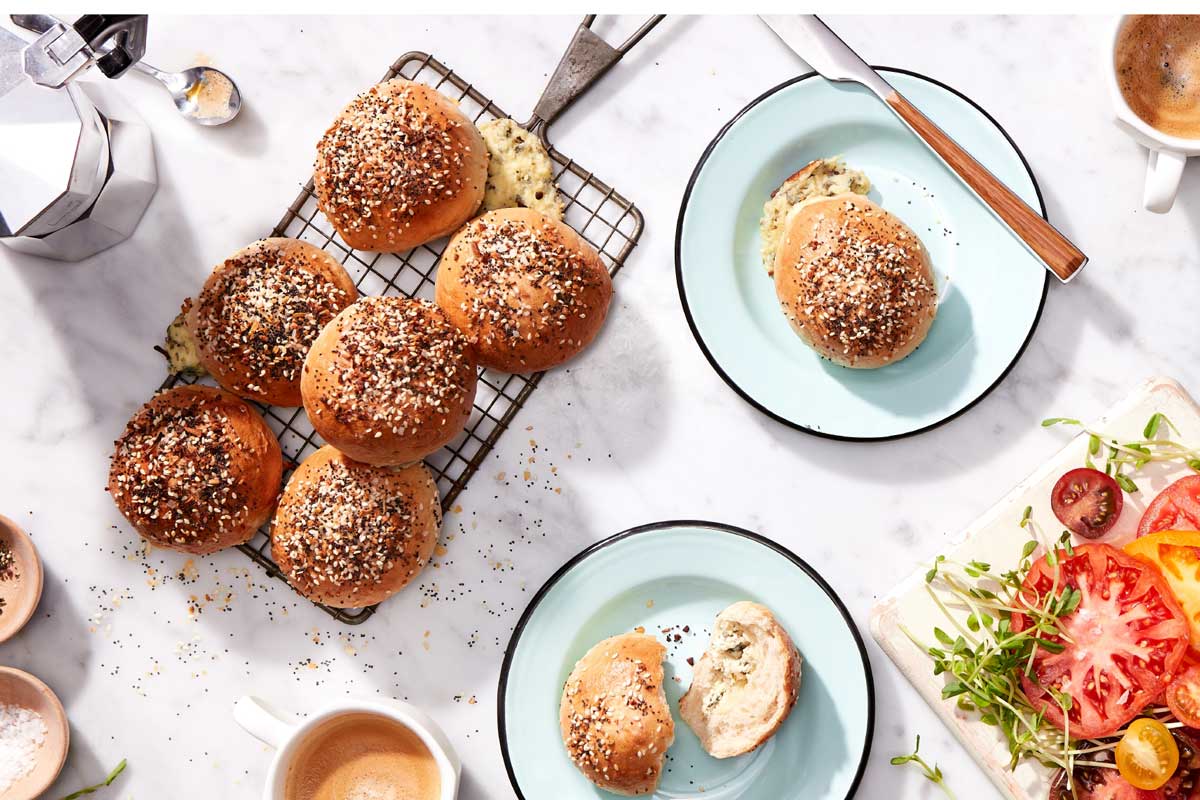 Beyond basic bread
Though it's frequently thought of as an everyday staple, bread can offer endless opportunities to experiment with flavor and texture. We encourage you to use the recipes outlined above as a starting point, then let your imagination take flight dreaming up new and innovative ways to bake and eat them.
Just one request … will you share your ideas in the comments below? We'd love to hear how you plan to customize your bread!
Cover photo by Rick Holbrook
Jump to Comments